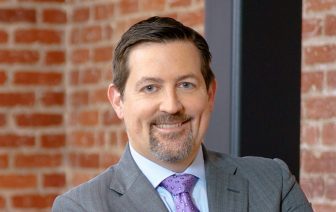 Steven Ragland, a partner at Keker, Van Nest and Peters has spoken at our annual California Superior Court Boot Camps almost every year since 2010.
At one of our prior Superior Court Boot Camps, Steven provided this terrific tip sheet for handling Demurrers. It contains suggestions regarding what you need to think about when filing a Demurrer, when writing the brief, and other things you must consider, including arranging for the court reporter, checking the tentative ruling, and preparing the order.
If you'd like to attend our 13th Annual Superior Court Boot Camp, coming up on November 8th in San Francisco, please go here. You can also pre-order the audio package for the San Francisco program, or purchase the audio package for the program just held in Los Angeles on October 12th, at the link provided.
But register quickly (if you see this post before November 8th, 2018) because we're almost sold out in San Francisco.
Enjoy!
Tips for Demurrers:
I.  Initial Considerations – consider whether you should file a demurrer
A.  Defects in plaintiff's legal theory must appear on the face of the complaint itself, or through judicially noticeable matters
B.  Only file if it serves a litigation purpose
1.  Expensive for client
2.  Plaintiff will almost certainly get leave to amend
3.  Demurrer will educate adversary
4.  Might result in a stronger complaint
C.  Read (or re-read) Weil & Brown, CCP, and local rules before drafting
D.  Get more time from Plaintiff if you need it (check rules for when stipulation is enough and when you need ex parte application/court order)
II.  Brief-writing considerations
A.  Have a Theme. Really, have a theme.
1.  After striking out before another tribunal, plaintiff tries its hand here
2.  No good deed goes unpunished
3.  A deal is a deal
4.  Here we go all over again (especially for successive demurrer)
B.  Make the Intro count
1.  The Introduction should tell the whole story in summary form
2.  It should tell the Court why you should win—both under the law and as a matter of justice/fairness
3.  After reading Introduction, Judge/law clerk should be convinced you win
C.  Organization matters
1.  Use headings/sub-headings
2.  Headings should be declarative sentences
a.  "This Demurrer should be sustained because the Complaint neither sets forth the material terms of the contract nor attaches the purported contract."
b.  "The Complaint fails to join indispensable parties."
c.  "This Court lacks subject matter jurisdiction because Federal Courts have exclusive jurisdiction over cases requiring resolution of patent law issues."
3.  Headings should tell your entire story
a.  The Judge should be able to scan the table of contents and remember exactly what you are arguing
b.  If fact section is long, break it up
(i)  Your fact section headings can preview your arguments
4.  Spend the time needed to organize arguments
a.  If brief is not easy to follow, you're more like to lose
D.  Reveal and deal with contrary authority
1.  Always address and distinguish all of your opponent's primary cases (and secondary to, if possible)
2.  Don't assume opponent won't find the cases that go against you
3.  Candor is crucial
a.  Be honest about the hurdles you face, then explain how you clear them
b.  Evasiveness and misstatements of the law erode your credibility, and can lose your motion (never jeopardize your reputation)
E.  Lead with your strength
1.  If you have four arguments for demurrer, address strongest one first, then go down in descending order of strength
2.  If you have one really solid basis, don't waste space/credibility with marginal arguments
3.  If opposing, take on defendant's strongest argument first and eviscerate it
4.  On Reply, you don't have to follow opposition's organization
F.  Every brief should be a stand-alone document
1.  Write the Reply/Opposition so it makes sense even without reading any other brief (or the Complaint)
G.  Miscellaneous
1.  Don't be nasty
a.  Opponent is wrong, not "lying" or "conniving" or "slimy"
2.  If you see an adjective or adverb, delete it (most of the time)
3.  Short, declarative sentences; eliminate passive voice
III.  Arrange for a Court Reporter
A.  Coordinate logistics with your adversary and agree to share costs
B.  Even if you lose, what's said at the hearing may be useful to your client (e.g., successive demurrers, limiting / narrowing discovery, holding plaintiff to its theory, crystallizing issues for summary judgment)
IV.  Check the tentative ruling
A.  Check it as soon as it comes out (check local practice)
B.  Don't forget—set an Outlook reminder
C.  Notify opponent if you intend to contest—check rules for deadlines and requirements for notice
D.  If you win tentative, sit on your hands
1.  Do not contact opposing counsel to notify (or gloat)
2.  Tentative will be adopted if no one contests
3.  Do not appear at hearing unless other side tells you it will contest—If opponent shows up at hearing without giving you notice, the court will not permit argument and tentative will be adopted…unless you show up
E.  If you lose, go argue like hell (but expect to lose)
1.  Always be respectful, but tell the Court why the tentative is wrong.
2.  Don't just repeat what you said in your briefs
3.  Limited to issues raised in papers, but bring a fresh perspective and nuance
V.  Prevailing party prepares order
A.  Check rules for timing, details
B.  Be sure to set deadlines for Answer/Amended Complaint in the order if you want to deviate from standard timing provisions
C.  Might be able to get opponent's sign-off of proposed order at hearing