Juliana Lamardo is our Latest Featured Speaker!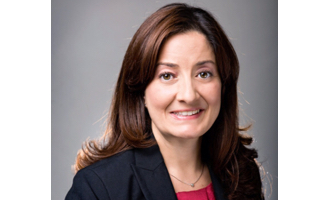 Our latest featured speaker is Juliana Lamardo from the Law Offices of Juliana G. Lamardo, P.A.!
Juliana will be speaking for us at our upcoming Immigration 101 South Florida Conference in Fort Lauderdale on October 18-19! This is Juliana's first year speaking with us, and we can't wait for her presentation!
Juliana G. Lamardo is a Solo Practitioner who opened the Law Offices of Juliana G. Lamardo, P.A. on January 5, 2016. She was previously a Senior Associate Attorney with a private law firm for over six years. She concentrates in the areas of Deportation Defense, Family-Based Residency, and Naturalization. She earned her Juris Doctor from Barry University School of Law in Orlando and received a Bachelors in Business Administration from Florida International University in Miami.
Ms. Lamardo has represented clients in removal proceedings before the Immigration Court and before the United States Citizenship and Immigration Services (USCIS) on family-based petitions, applications for residency, asylum applications, and applications for citizenship. Her dedication to clients is enhanced by the fact that Ms. Lamardo experienced the immigration process firsthand when officially becoming a United States citizen in 2001, having immigrated from Brazil in 1987. Ms. Lamardo is fluent in Portuguese, Spanish, and English. Ms. Lamardo understands the complexities associated with immigration procedures, and she applies her knowledge and background to competently assist those who wish to build a life in this country.