Joshua Spector is our Latest Featured Speaker!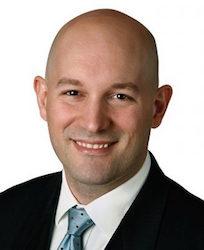 Joshua Spector will be speaking at our upcoming 8th Annual Circuit Court Boot Camp seminar in Fort Lauderdale on June 6th. This is his first time speaking with us, and we're so glad to have him!
A board certified business litigator, Joshua Spector has advocated for clients in disputes ranging into tens of millions of dollars in controversy. As lead counsel, Mr. Spector has tried jury trials in both state and federal courts, and represented clients in federal appeals and appeals in Florida's district courts and the Florida Supreme Court. Mr. Spector has represented a foreign head of state, Grammy-nominated artists, record labels, models, artist managers, songwriters, and film production companies, in addition to numerous related businesses, officers, and directors.
Core specialties in Mr. Spector's practice include complex business litigation and related arbitrations, trade dress infringement, cybersquatting and domain name disputes, all ambits of trademark infringement under the Lanham Act, state common law unfair competition, defamation and trade libel, commercial litigation, appeals, non-competition agreements (non-competes), trade secrets (both under the Florida Trade Secret Act and the new DTSA), intra-company management disputes, dissolution, receiverships, and shareholder derivative claims. Mr. Spector has also qualified as an Arbitrator for the American Arbitration Association and is available to act as a private arbitrator by agreement of the parties.
Among several publications, Mr. Spector is the co-author of the definitive book on Florida defense practice, "Florida Affirmative Defenses and Procedural Objections" (ALM 5th ed.). Mr. Spector has lectured and instructed attorneys on subjects including affirmative defenses and defensive motion practice, Florida's Deceptive and Unfair Trade Practice Act, and piercing the corporate veil. Appointed by the Florida Supreme Court in 2011, Mr. Spector serves the Court's committee on standard jury instructions for business and contract cases where he led the drafting, among other instructions, on the standard instruction for misappropriation of trade secrets.