Gary Watt is our Latest Featured Speaker!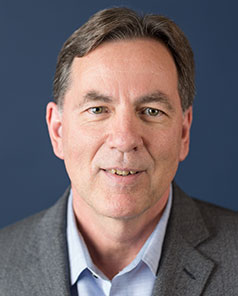 Our latest featured speaker is Gary Watt from Hanson Bridgett!
Gary will be speaking at our upcoming Understanding SLAPPs program in San Francisco on April 5th. He recently spoke for us at our 4th Annual Advanced Appellate Conference, where seminar attendees raved about his presentation. We're glad to have you again, Gary!
Gary serves as Chair of Hanson Bridgett's Appellate Practice. He is a State Bar approved Certified Appellate Specialist, handling writs and appeals in all of the California appellate courts, including the California Supreme Court and the United States Court of Appeals for the Ninth Circuit. His practice also includes dispositive motions such as SLAPP, summary judgment, and post-trial motions. His appellate experience gives him unique insights into complex cases and esoteric disputes. He excels at issue spotting and arrives at thoughtful solutions to business problems. His practice includes risk management such as interpreting contracts, indemnity provisions, and more.
A passionate appellate lawyer and law professor, Gary has been on the faculty at U.C. Hastings College of the Law since 2001 teaching various appellate law courses and coaching intercollegiate moot court competition teams. Consistent with Hanson Bridgett's commitment to pro bono work, Gary currently serves as Director of U.C. Hastings' Ninth Circuit clinical program: the Hastings Appellate Project. As Director, he supervises law students in the pro bono legal representation of appellants. He is also a frequent lecturer at MCLE presentations throughout the Bay Area, and has taught hundreds of lawyers over the years on a vast array of appellate and litigation best practices.
Gary is also Chair of the Contra Costa County Bar Association's appellate practice section. A prolific writer, Gary is a frequent contributor to the Daily Journal, The Recorder, and other legal publications, with over 75 published articles to date.