Garrick Byers is our Latest Featured Speaker!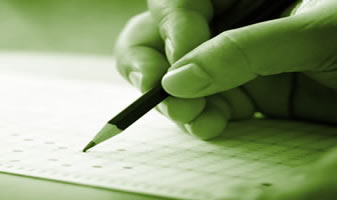 Our latest featured speaker is Garrick Byers!
Garrick will be speaking at our upcoming Criminal Law Certified Legal Specialist Exam Prep course in Oakland on August 8th and 9th. He also spoke at our 2015 Criminal Law Certified Legal Specialist Exam Prep course, and we're looking forward to having his expertise again!
Garrick Byers has been a California Certified Specialist in Criminal Law since 1990. He is currently a solo attorney focusing on indigent appeals. Prior to opening his own law practice, Mr. Byers was with the Contra Costa Public Defender's office and the Fresno County Public Defender's office for twenty-nine years.
Garrick has tried more than 100 jury trials to verdict, from misdemeanors to homicides, and just about every type of case in between. He has handled all other phases of thousands of all types of criminal cases from arraignment to pretrial proceedings, to trial sentencing, to probation violations, to appeals.
In both Fresno and Contra Costa, Garrick handled motions, research, felony pre-trial writs, case staffing, court appearances on difficult and unusual cases, office-wide trainings, and similar tasks. He was and is an "internal office consultant" and general "go to guy" on all types of cases that public defenders handle.
He is currently (2013) the First Vice President of the California Public Defenders Association (CPDA). He is also the Chair of the CPDA's Ethics Committee and a member of the Legislative Committee.
Garrick received his JD from the Antioch School of Law (now Univ. of Dist. of Col. David A. Clarke School of Law), Washington D.C in 1979.
Garrick is the author of the only comprehensive treatise on Public Safety Realignment (AB 109), the 2011 massive revision of California's felony sentencing laws. His Realignment treatise is web-distributed by CPDA, California Continuing Education of the Bar, and linked-to by the California Courts, and many others. He previously authored and edited many articles related to criminal law and trials and sections in the Mathew Bender California Criminal Defense Practice reporter.
Garrick speaks frequently at CPDA and other CLE events on jury trials, new criminal laws, sentencing, ethics, drug treatment programs, motions practice, discovery, pleas, and many other topics. He is also a contributor to the CEB, California Criminal Law, Procedure and Practice, including three Chapters: "Public Records," "Motion to Disclose Informant's Identity, "and "Trial Counsel's Duties After Judgment" 2013 edition (with 2014 edition forthcoming) and previous editions (most annual) back to (depending on the chapter) 2005.
In 2012 Garrick received a Special Recognition Award from the California Public Defenders Association for his many contributions to Criminal Defense.