Exam Prep: Criminal Law Certified Legal Specialist Exam (State only) (CA)(Live in 2019)
The CA Bar Criminal Law Legal Specialist Exam is Tuesday, October 22, 2019.
Here is your chance to study for the CA Criminal Law Specialist Exam with guidance from Criminal Law Certified Legal Specialists.
This course will be a live webinar, which you can attend from your home or office. All attendees will receive a copy within 2 days after the program.
At this program, you will get a thorough overview of the critical areas of STATE Criminal Law and a jump start on your study routine. This carefully planned program will give you tips on how to take the exam, what to expect on exam day and how to study for it.
By taking this course, you can eliminate the stress that goes with the unknown when preparing for the exam and you can get guidance and subject matter review from those that have taken the exam previously.
PLEASE NOTE: This program only addresses the state criminal law exam.
In October, we will have a follow-up practice essay session with at least two questions found in the Bar's sample packet, that will conclude with issue spotting and a review of how you could have best answered those questions (the practice test answers will not be graded, just discussed). The October webinar is included with this purchase and all attendees are invited to attend. A copy of the issue spotting webinar will also be provided.
Can't attend? This program will be recorded live on it's scheduled date. The Exam Prep webinar recording package in CD or Download format, including all seminar materials, will be available within two days after the program. All attendees will receive a copy of the webinar.
Early Study Special: If you register for this program, you can also order our 2015 Exam Prep audio package for $300 only. Use Coupon code:  crimexamspecial
Important note: Because we cannot know exactly what specific questions and issues the bar will test on, and their "potential topic list" is vast, our program covers most of those topics that the bar lists they might test, but not all. This means that we cannot guarantee every single question or issue that appears on your exam is covered in our course (that would pretty much be impossible). We also strongly recommend you begin studying for the exam early – as early as summer. Last minute studying, even with the help of this course, is always a risky proposition when it comes to such a difficult exam covering so many areas of criminal law.
Please note: If you took this course in 2015 or 2017 and did not pass the exam, please call us about a special rate at (877) 858-3848.
If you would like more information from the CA Bar on their exam and becoming a Certified Legal Specialist, click here.
Agenda
Day One
August 8, 2019
8:30 a.m. – 5:30 p.m.
8:30 – 9:30
Preparing for the Exam and What to Expect
Intro to speakers, Specialization & Exam
What is specialization? Requirements for specialization
Exam details

Morning – 8 essays/short answers in 4 hours
Afternoon – 75 multiple choice

Writing of the Exam / Discussion of ALAC
Grading of the Exam
What the exam was like
What to expect
How to prepare / study plans
Practical considerations
9:30 – 10:15
State Juvenile [Subject Matter 5]
5.1      W&I 707/ Prop 21
5.2      W&I 602
5.3      Disposition
5.4      Detention hearings
5.5      Age/competency
5.6      Records
10:15 – 10:30
BREAK
10:30 – 10:55
Crimes & Defenses [Subject Area 2]
2.2 Murder (special circumstances)
short basic review, nothing in-depth, i.e.:
types of special circumstances, felony-murder rule, aiding and abetting, conspiracy
10:55 – 11:15
Professional Responsibility [Subject Area 1]
1.1 Duties to client, opposing counsel and the Court
1.2 Conflicts of interest
1.3 Dual representation
11:15 – 12:15
Federal Sentencing [Subject Area 6]
6.1  Guidelines
6.2  Mandatory minimum/maximum
6.3  Violations of probation and supervised release
6.4  Bureau of Prisons Issues
6.5  Criminal Forfeiture
6.6  Detention
 12:15 – 1:15
Networking Lunch with Faculty
1:15 – 1:45
Appeals [Subject Area 4]
4.1 Preserving appellate issues and perfecting right to appeal
4.2 Misdemeanor appeals
4.3 Felony appeals
4.4 Federal and State Habeas Corpus
3.22 Preserving appellate issues
1:45 –3:30
Trial Court and Procedure [Subject Area 3]
3.2 Arraignment
3.4 Plea bargaining
3.6 Grand Jury proceedings
3.7 Discovery
3.8 Preliminary hearings
3.9 Pre-trial and trial publicity
3.10 Right to speedy trial
3.11 Line-ups and identification
3.14 Pre-trial motion practice
3.17 Evidence
3.18 Expert witnesses
3.20 Jury selection
3:30 – 3:45
BREAK
3:45 – 4:45
Trial Court and Procedure Continued [Subject Area 3]
3.1 Arrest and bench warrants, summons/subpoenas
3.3 Deferred entry of judgment and diversion
3.12 Search and seizure
3.15 Confessions and admissions
3.21 Misdemeanor sentencing
3.22 Preserving appellate issues
3.23 Felony sentencing
3.23.2 Prior convictions
3.23.3 Enhancements
3.23.4 Probation
3.23.5 Proposition 36
3.23.7 Expungements and similar relief
3.23.8 Immigration consequences
3.23.9 Duties after judgment
3.23.10 Writs
3.24 Present and future collateral consequences and disabilities
4:45 – 5:30
Crimes & Defenses Continued [Subject Area 2]
2.3 Sex crimes and related consequences (statute of limitations)
2.4 Tactics/strategies
2.5 Mental health issues and related consequences
2.6 Not guilty by reason of insanity
2.7 Not guilty by reason of insanity hearings on restoration of sanity and extensions of commitment
Day Two
August 9, 2019
9:00 a.m. – 12:00 p.m.
9:00 – 10:30
Crimes and Defenses Continued [Subject Area 2]
 2.1 DUIs
great bodily injury
multiple victim enhancements
gross negligence
sentencing
plea bargaining
recognizing uncharged enhancements
2.8 Conspiracy
2.9 Crimes against property
2.10 Crimes against person
2.11 Narcotics
2.12 Gang Crimes and enhancements
2.13 Vicarious liability, aiding, and abetting
2.14 "Victimless" Crimes 
10:30 – 10:45
BREAK
10:45 – 12:00
Trial Court and Procedure Continued [Subject Area 3]
3.23 Felony sentencing
3.23.1 California Rules of Court
3.23.6 Three Strikes
3.5 Pleadings, joinder and severance
3.13 Informants
3.16 Trial motions
3.25 Sexually Violent Predator proceedings
3.26 Mentally Disordered Offender proceedings
3.27 Credit for time served and related provisions
3.28 Bail and other forms of release from custody pending finality of judgment
3.29 Present competency proceedings
** The practice test and essay issue spotting discussion will be continued in a follow up webinar on October 2nd or 3rd from 10:00 a.m. – 12:00 p.m. (Date TBA)
All attendees are invited to participate (and will receive a copy of the webinar).
Date/Time/Location
August 8-9, 2019 and October (TBA)
Day 1 – Thursday, August 8th:
8:30 a.m. – 5:30 p.m.
Day 2 – Friday, August 9th:
9:00 a.m. – 12:00 p.m.
Practice Exam / Issue Spotting Discussion –  October 2nd or 3rd (TBA)
10:00 a.m. – 12:00 p.m.
Location: WEBINAR
Attend from your home or office.
Check in begins 10 minutes before the program starts. 
Testimonials
The following testimonials are from our previous Exam Preps on Criminal Law.
"I passed the last criminal specialist exam thanks to your course. It was very helpful." David Sandhaus, Esq.
"Speakers were knowledgeable and effective." Vijan Dinakar, Esq.
"Topics were very concise." Tai Bogan, Esq.
"Great speakers. Thank you."
"Interesting and fun seminar. Good idea having state bar presenters, very helpful." David Sanhaus, Esq.
"Excellent speakers. All were great. Thank you."
"Mike Cavalluzzi was awesome!"
Faculty
Jessica Agnich, Esq.
Principal/Certified Legal Specialist in Criminal Law
The Law Office of Jessica Agnich

Jessica Agnich is an experienced criminal defense attorney. Now located in San Mateo County, Jessica has represented over a thousand adult and juvenile clients in California. She has a reputation with judges, district attorneys, defense attorneys, and clients as a successful trial attorney and zealous advocate on behalf of her clients.
Jessica has been practicing law since 2005 and has handled every type of case from simple misdemeanors to serious murder charges. She has achieved Not Guilty verdicts and dismissals for charges ranging from domestic violence to murder. Jessica does not shy away from jury trial, when necessary, and is not afraid of difficult or serious cases.
Jessica is a certified specialist in criminal law certified by the State Bar of California Board of Legal Specialization. Certified specialists must demonstrate a competency in their area of practice that goes above and beyond that of the normal legal practitioner. The application process requires that the attorney pass a written examination and receive favorable evaluations by other attorneys and judges. Less than 500 of the over 250,000 attorneys in California are legal specialists in criminal law, and Jessica is one of only five criminal law specialists in San Mateo county. See the California State Bar website for additional information about legal specialization.
In addition to being a skilled advocate in court, Jessica always puts her clients first. She consistently brings commitment, compassion, and determination to the representation of her clients.
Jessica has also served as faculty for the California Public Defenders Association trial skills academy, and volunteers at Golden Gate University School of Law for moot court and mock trial programs.
---
Garrick A. Byers, Esq.
Certified Legal Specialist in Criminal Law
Law Office of Garrick A. Byers
Garrick Byers has been a California Certified Specialist in Criminal Law since 1990. He is currently a solo attorney focusing on indigent appeals. Prior to opening his own law practice, Mr. Byers was with the Contra Costa Public Defender's office and the Fresno County Public Defender's office for twenty-nine years.
Garrick has tried more than 100 jury trials to verdict, from misdemeanors to homicides, and just about every type of case in between. He has handled all other phases of thousands of all types of criminal cases from arraignment to pretrial proceedings, to trial sentencing, to probation violations, to appeals.
In both Fresno and Contra Costa, Garrick handled motions, research, felony pre-trial writs, case staffing, court appearances on difficult and unusual cases, office-wide trainings, and similar tasks. He was and is an "internal office consultant" and general "go to guy" on all types of cases that public defenders handle.
He is currently (2013) the First Vice President of the California Public Defenders Association (CPDA). He is also the Chair of the CPDA's Ethics Committee and a member of the Legislative Committee.
Garrick received his JD from the Antioch School of Law (now Univ. of Dist. of Col. David A. Clarke School of Law), Washington D.C in 1979.
Garrick is the author of the only comprehensive treatise on Public Safety Realignment (AB 109), the 2011 massive revision of California's felony sentencing laws. His Realignment treatise is web-distributed by CPDA, California Continuing Education of the Bar, and linked-to by the California Courts, and many others.
Garrick speaks frequently at CPDA and other CLE events on jury trials, new criminal laws, sentencing, ethics, drug treatment programs, motions practice, discovery, pleas, and many other topics.
He is also a contributor to the CEB, California Criminal Law, Procedure and Practice, including three Chapters: "Public Records," "Motion to Disclose Informant's Identity, "and "Trial Counsel's Duties After Judgment" 2013 edition (with 2014 edition forthcoming) and previous editions (most annual) back to (depending on the chapter) 2005.
Garrick previously authored and edited many articles related to criminal law and trials and sections in the Mathew Bender California Criminal Defense Practice reporter.
In 2012 Garrick received a Special Recognition Award from the California Public Defenders Association for his many contributions to Criminal Defense.
---
David Cohen, Esq.
Owner/Certified Legal Specialist in Criminal Law
Bay Area Criminal Lawyers, PC

David J. Cohen is an experienced Bay Area based criminal defense attorney. He has tried over 45 federal and state criminal cases to juries, and briefed and argued more than 60 federal and state criminal appeals. He has experience working with both major law firms and with the government.
He began his legal career in New York City in 1987, practicing with two well-known law firms, Brown & Wood, L.L.P. and Kostelanetz Ritholz Tigue & Fink.
In 1989 Mr. Cohen relocated to California, where he joined the Federal Defenders of San Diego, Inc., widely acknowledged to be one of the best public defender offices in the country. As a trial attorney at Federal Defender's of San Diego, Inc., he represented hundreds of criminal defendants on a wide variety of matters ranging from drug offenses and violent crimes to complex fraud cases. Despite limited resources, he was able to win acquittal, hung juries, or dismissals in the majority of the cases he tried at the federal defenders office. He also lectured on criminal defense topics, and authored an article for the nationally circulated Federal Defender Manual.
Following his service as a federal public defender, Mr. Cohen formed the law firm of Cohen & Hubachek in San Diego, California. At the firm, he defended both state and federal criminal matters. He was lead counsel in a number of lengthy federal criminal jury trials and briefed and argued a number of federal criminal appeals. In the area of white collar criminal defense, Mr. Cohen won the dismissals of three major securities and mail fraud indictments arising from multi-year and multi-agency investigations. The subject matter of the cases he has defended includes mail fraud, wire fraud, tax fraud, money laundering, weapon offenses, violent crimes, narcotics offenses, conspiracy, forfeiture, and extradition.
Since 1996, Mr. Cohen has practiced in San Francisco, California, first establishing a satellite office for Cohen & Hubachek, and then opening the firm Bay Area Criminal Lawyers, PC. He has continued his emphasis on white collar criminal defense, including the defense of the first federal computer crimes jury trial in the Northern District of California and the defense of two of the largest securities fraud cases ever brought in that district.
On the federal level, Mr. Cohen continues to represent clients charged in large drug conspiracies, complex fraud schemes, gun possession, and a variety of other offenses.
In addition, Mr. Cohen has handled a number of state court trials in the past five years, including the representation of clients charged with violent felonies, Three Strikes Cases, drug, narcotic, and weapons offenses, sex offenses, and persons charged with crimes as juveniles.
In 2017, Mr. Cohen opened a new branch office in Dublin, California to better serve the growing number of criminal cases stemming from Alameda County. Mr. Cohen is an active member of the Alameda Criminal Court Appointed Attorneys Program (CAAP). Mr. Cohen regularly represents criminal matters in Alameda County, including clients charged with murder and seri.
Mr. Cohen continually hones his advocacy skills by participating in seminars and conferences pertaining to jury trial techniques and advances of technology and defense tactics in the area of white collar crime.
As a dedicated Bay Area criminal defense attorney, Mr. Cohen utilizes his experience and knowledge to give back to the legal community as Chair of The State Bar of California, Criminal Law Advisory Commission where he has volunteered numerous hours since joining the commission in 2014.
---
Daniel Horowitz, Esq.
Principal/Certified Legal Specialist in Criminal Law
Law Office of Daniel Horowitz

Daniel Horowitz is a CA State Bar Certified Legal Specialist in Criminal Law, specializing in criminal defense. Only approximately 200 lawyers are certified as criminal defense specialists in California.
With more than 25 murder trials, seven death penalty trials and 200 jury trials, Mr. Horowitz is one of the nation's most experienced high stakes litigators. His recent criminal jury trials have included multiple murder cases, drug conspiracy, attempted murder, and complex gang litigation.
Mr. Horowitz defends physicians and medical professionals who are charged with medical fraud and medical practice related crimes. Licensing board accusations provide little due process and Mr. Horowitz aggressively protects the licenses of physicians and chiropractors in medical licensing cases at the board/accusation level.
Mr. Horowitz has represented author Terry McMillan, actor Al Pacino, and pianist Oksana Grigorieva. He currently represents talk show host Michael Savage. He also worked with the Nation's Leading Political Lawyer, Martin Garbus on the "Cuban Five" case which helped President Obama re-open relations between Cuba and the United States.
Mr. Horowitz has been a law school trial law professor, a criminal law college instructor, and a consultant for the leading criminal law book in California (California Criminal Law Practice and Procedure). Mr. Horowitz is a frequent speaker at legal education events and an author of numerous law journal articles. He is also a licensed real estate broker, a Registered Investment Advisor and a Member of the City of Lafayette Crime Prevention Commission.
---
George Mavris, Esq.
Certified Legal Specialist in Family Law
Law Office of George M. Mavris
Bio coming soon!
---
Dorian A. Peters, Esq.
Certified Legal Specialist in Criminal Law
Law Office of Dorian Peters

Dorian A. Peters is an East Bay native, born and raised in Berkeley. He began his education at Diablo Valley College in Pleasant Hill, and then transferred to UC Berkeley, where he double majored in political science and mass communications. Go Bears! Through UC Berkeley, he was able to serve as a press and policy intern in Congresswoman Barbara Lee's office in Washington, D.C.
Dorian then traveled to Nashville, Tennessee, to attend Vanderbilt Law School, where he participated in the moot court and mock trial programs. He had the opportunity to intern in the chambers of U.S. District Court Judge Kenneth Hoyt in Houston, Texas, and he also worked as a law clerk for the Metropolitan Nashville Public Defender's Office, the U.S. Attorney's Office in Nashville and the Contra Costa County District Attorney's Office. Upon graduation, he became a prosecutor in the CCC District Attorney's Office, where he tried about 35 cases to a jury and worked in several units.
One of the highlights of his career was a brief stint at the California Department of Corrections and Rehabilitation as part of the Employment Advocacy and Prosecution Team, where he investigated and litigated employee misconduct matters in front of the State Personnel Board. After that, he went into private practice, focusing mostly on criminal defense work, and joined the Gagen, McCoy, McMahon, Koss, Markowitz & Raines law firm, where he practiced criminal defense and handled employment discipline issues involving misconduct or licensing. He recently started his own firm.
He is active in many different parts of the Contra Costa County Bar Association. Currently, he serves as a committee member and a panelist on the Criminal Conflict Program, a volunteer fee arbitrator for both the CCCBA and the State Bar, and a CCCBA delegate to the California Conference of Bar Associations. Dorian participates in the Robert G. McGrath American Inn of Court and also served as a board member of the Barristers Section, where he assisted in the drafting of the current bylaws.
Outside of the CCCBA, he is a member of the Leadership Council for the nonprofit Center for Youth Development through Law, a pipeline program focused on exposing under-privileged youth to the legal system, and encouraging them to attend college and pursue careers as attorneys.
---
Erin Radekin, Esq.
Certified Legal Specialist in Criminal Law
Law Offices of Erin Radekin
Bio coming soon!
---
Damian Spieckerman, Esq.
Deputy Public Defender
Solano County Office of the Public Defender
Damian Spieckerman was recently awarded the 2018 PJDC Defender of the Year Award at the PJDC Annual Roundtable. As a Deputy Public Defender with the Solano County Public Defender's Office, Damian has spent half of his 15-year career as a public defender advocating for youth in the juvenile delinquency system. He has distinguished himself by his passion for working with youth and providing them with the best possible legal representation. As a result of his extraordinary advocacy, Damian has helped shaped California juvenile delinquency law.
In addition to assisting youth in the delinquency system, he also seeks parole for youthful offenders, many of them former lifers, via post-conviction litigation. Damian also serves on the Solano County Juvenile Justice Commission and frequently represents the Solano County Public Defender's Office at county-wide and regional juvenile justice events.
---
Fees
Registration fees are per person. A link to the webinar will be sent out one week before the program.
Individual: $650
Group: $599 per person for 2 or more from the same company pre-registering at the same time
Government employee: $550
All attendees will receive a copy of the webinar within 2 days after the program.
CLE Credits
CA General:  This program is approved for 9.0 units.
CA Certified Legal Specialist:  This program is pending approval for Certified Legal Specialist CLE in California until 8/21/2021.
Exam tips and practice exams cannot be counted in the approved CLE units, per the bar.
Terms & Refund Policies
Recording policy: No audio or video recording of any program is permitted.
Seminar Cancellations: Should you be unable to attend for any reason, please inform us in writing no later than 14 days prior to the event and a credit voucher will be issued. If you prefer, a refund, less a $50 non-refundable deposit, will be issued. No refunds or credits will be given for cancellations received within 14 days of an event. However, if you notify us within 14 days of an event, and wish to convert your in-person attendance registration to an Audio CD package (with handout), we can do so. A small additional shipping charge, and sales tax in CA, will be incurred. No shipping charge is incurred for downloads. We will also issue a voucher for the amount paid if you notify us within 14 days and prefer not to have the audio recording.
Substitutions may be made at any time.
Reminder: The room temperature at hotels and other seminar locations are notoriously hard to control. Please bring a sweater or jacket in case it gets cold and/or layer as if you are going to the movies so you are comfortable.
For policies related to audio products, please select "I want a download or CD" on the right.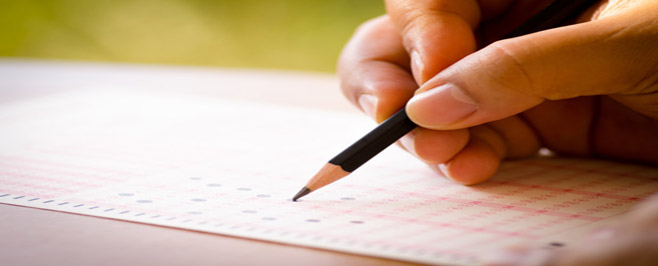 August 8-9, 2019  |  Webinar