Dorian Peters is our Latest Featured Speaker!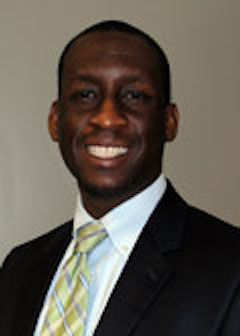 Our latest featured speaker is Dorian Peters!
Dorian will be speaking at our upcoming Criminal Law Certified Legal Specialist Exam Prep course in Oakland on August 8th and 9th. This will be Dorian's first time speaking with us, and we're looking forward to it!
Dorian A. Peters is an East Bay native, born and raised in Berkeley. He began his education at Diablo Valley College in Pleasant Hill, and then transferred to UC Berkeley, where he double majored in political science and mass communications. Go Bears! Through UC Berkeley, he was able to serve as a press and policy intern in Congresswoman Barbara Lee's office in Washington, D.C.
Dorian then traveled to Nashville, Tennessee, to attend Vanderbilt Law School, where he participated in the moot court and mock trial programs. He had the opportunity to intern in the chambers of U.S. District Court Judge Kenneth Hoyt in Houston, Texas, and he also worked as a law clerk for the Metropolitan Nashville Public Defender's Office, the U.S. Attorney's Office in Nashville and the Contra Costa County District Attorney's Office. Upon graduation, he became a prosecutor in the CCC District Attorney's Office, where he tried about 35 cases to a jury and worked in several units.
One of the highlights of his career was a brief stint at the California Department of Corrections and Rehabilitation as part of the Employment Advocacy and Prosecution Team, where he investigated and litigated employee misconduct matters in front of the State Personnel Board. After that, he went into private practice, focusing mostly on criminal defense work.
He is active in many different parts of the Contra Costa County Bar Association. Currently, he serves as a committee member and a panelist on the Criminal Conflict Program, a volunteer fee arbitrator for both the CCCBA and the State Bar, and a CCCBA delegate to the California Conference of Bar Associations. Dorian participates in the Robert G. McGrath American Inn of Court and also served as a board member of the Barristers Section, where he assisted in the drafting of the current bylaws.
Outside of the CCCBA, he is a member of the Leadership Council for the nonprofit Center for Youth Development through Law, a pipeline program focused on exposing under-privileged youth to the legal system, and encouraging them to attend college and pursue careers as attorneys.