Bryan Bergman is our Latest Featured Speaker!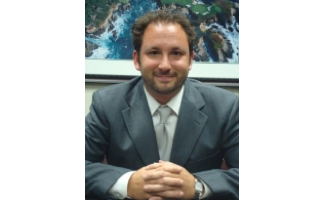 Bryan will be on the faculty panel at our upcoming Recreational and Medical Marijuana Law and Business in California seminar in Los Angeles on November 1-2! This is Bryan's first year speaking with us, and we can't wait for his presentation!
Bryan M. Bergman has been practicing for over a decade with experience in complex business transactions, civil litigation involving complex issues surrounding real estate, business and family law disputes, and assisting cannabis businesses, real estate owners involved in the cannabis industry, investors, and ancillary cannabis service companies in California. His services range from providing assistance in entity strategy and formation; contract negotiations and drafting on a wide variety of deals including real estate, investment, management, distribution/sales, and employment issues; license application preparation; regulatory compliance; organizational structuring; and trade association formation and management. Mr. Bergman prides himself on being a trusted advisor with a substantial network of cannabis professionals available to assist his clients in matters that Mr. Bergman cannot provide services for his clients personally; including working with cannabis industry professional consultants from a variety of professions including legal, financial/accounting, labor, political consulting/lobbying, real estate, banking, business development, media, social media, and brand marketing.
Bryan received his undergraduate degree from Tulane University and his law degree from UC Hastings in San Francisco, California, where he was a published in a distinguished law journal, was president of the Sports and Entertainment Law Society, worked closely with the school administration, and was responsible for organizing charity concerns to benefit the First Five Foundation and created MCLE panels that were attended by over 500 individuals. Mr. Bergman regularly speaks on cannabis-industry related topics and has a wide variety of personal interests outside of the industry and legal profession including adventure sports, music, and travelling.