Elaine Weiss is our Latest Featured Speaker!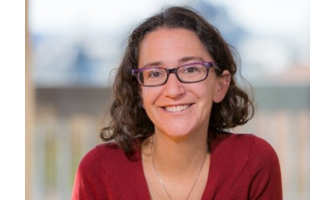 Our latest featured speaker is Elaine Weiss from Weiss & Kahn, P.A.!
Elaine will be speaking for us at our upcoming Immigration 101 South Florida Conference in Fort Lauderdale on October 18-19! This is Elaine's first year speaking with us, and we can't wait for her presentation!
Elaine Weiss concentrates on immigration and naturalization law. She is past president of the South Florida Chapter of the American Immigration Lawyers Association (AILA), and frequently writes and lectures on immigration law.
A graduate of Northwestern University (with highest honors) and George Washington University's National Law Center, she has served on the staffs of United States Senator Adlai E. Stevenson III, Federal Communications Commissioner Nicholas Johnson, and the General Counsel of US Airways.
Ms. Weiss has practiced immigration law for over 30 years. She formerly taught full-time at the University of Miami School of Law and, for many years, was an adjunct professor at Antioch School of Law in Washington, D.C., and in the Business Law Department at the University of Miami in Coral Gables, Florida.
Among many other contributions to the profession, Ms. Weiss served as member and then Chair of the Florida Bar Unauthorized Practice of Law Committee focusing on immigration, and as Special Counsel to the Grievance Committee of the Florida Bar dealing with complaints about attorney representation in immigration matters.