Bhaskar Krishnamachari is our Latest Featured Speaker!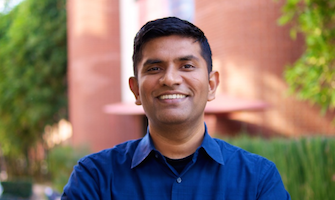 At our upcoming Cryptocurrencies, Blockchain & Initial Coin Offerings program on June 22nd in Los Angeles, Bhaskar will be speaking about: How it all works, Coins v. Tokens, ERC-20, Blockchain, Key Applications and alt-coins.
Bhaskar Krishnamachari did his undergraduate degree in Electrical Engineering at The Cooper Union in New York City, and got his Ph.D. in Electrical Engineering from Cornell University. He is currently a Professor of Engineering at USC, and serves as the Director of the USC Viterbi Center for Cyber-Physical Systems and the Internet of Things. He is an academic researcher working on the Internet of Things, Blockchain Technologies, Wireless Networks, Connected and Autonomous Vehicles, Machine Learning and AI, Edge Computing, Network Economics, and Distributed Robotics. He has authored/co-authored two books and more than 300 technical publications, that have together received more than 23000 citations and several best paper awards. He was listed in MIT Technology Reviews TR-35 list of 35 top innovators under 35 in 2011 and Popular Science's Brilliant 10 in 2015.