Cryptocurrencies, Blockchain & Initial Coin Offerings (ICOs): The nuts and Bolts (CA)
The huge expansion in Bitcoin & digital currencies and ICOs in states across the nation and globally has led to a significant need for attorneys proficient in the cutting-edge use of related legal and regulatory issues.
The laws vary greatly and have been in flux with the proliferation of Fortune 500 companies, governments, and start-ups seeking to take advantage of this growing use of currency.
The faculty for this seminar features several leading authorities on the subject. This comprehensive program on virtual currency law will introduce you to the most relevant issues and practical solutions in order to advise and represent your clients effectively. See the full agenda below.
Agenda
9:00 – 10:00
Key Technical Concepts to Understand in Blockchain
Basics of how Bitcoin works
Ethereum and smart contracts
Coins vs Tokens, ERC-20
Public vs permissioned blockchains
When do you really need a blockchain?
Quick survey of key applications and alt-coins
10:00 – 10:45
Securities v. Utilities 
Token features and functions
Howey & its progeny
Substance over form
Platform development
10:45 – 11:00
BREAK
11:00 – 12:00
International Regulations affecting ICOs
Transaction mechanics for pre-sales and final sales
SEC enforcement and interpretations
Current offering alternatives and structures
International ICO compliance
12:00 – 12:15
Final Q/A
12:15 – 1:15
Lunch
(on your own)
1:15 – 2:00
Exemptions for ICOs 
Securities registration & jurisdictional issues
Characteristics of ICOs
Private exemptions
JOBS Act exemptions
Other exemptions
Concurrent offerings
2:00 – 2:45
Secondary Market Trading 
Distinguishing cryptocurrency and "non-dilutive equity" tokens from tokenized shares
Newly emerging regulated blockchain trading forums:  tZERO, other ATSs and commodities exchanges
Public information and reporting requirements for secondary market trading
SEC scrutiny on companies already public that expand into crypto
General restrictions on resales in Reg D, Reg A, Reg S offerings
2:45 – 3:30
Legal Issues Affecting Investing & Mining Companies 
Forming a mining company

Distribution of currencies
Fundamental tax considerations
SEC guidance
Contract drafting issues

Currency Investment Funds

Regulatory and reporting challenges for private investment funds
Understanding the application of broker dealer requirements
Emerging SEC guidance on exchanges
3:30 – 3:45
BREAK
3:45 – 4:30
Other Regulation Affecting ICOs 
USA Commodities regulations and laws in the ICO space and why it is important
Wyoming's new regulatory regime for cryptocurrency and blockchain, and how it may work with cryptocurrency laws of other countries
AML, OFAC, KYC and similar regulations in USA and other countries
4:30 – 5:15
Launching & Marketing a Successful ICO 
KYC/AML/OFAC – Service providers and challenges
Investor Accreditation – Service providers and challenges
Technological Security

Risks
Challenges
Solutions

Operational Security

Risks
Threat model – Phishing attempts, phone porting
Solutions

Building versus renting versus listing on another platform
What is a bounty campaign?
The importance of airdrops (giving away free tokens) Treasure hunts
Telegram management (real people answering questions)
Social media influencers
PR firms
Conferences
5:15 – 5:30
Final Q/A
Dates and Times and Locations
June 22, 2018
9:00 a.m. – 5:30 p.m. (lunch on your own)
Check in between 8:30 – 9:00 a.m.
The DoubleTree Downtown Los Angeles
120 South Los Angeles Street
Los Angeles, CA 90012
Parking: Discounted $15 valet and $10 self park at hotel. Enter through valet/main entrance on Los Angeles Street.
(Be sure to arrive at least ten minutes before start time if you want to make sure you have a good seat)
Testimonials
"I have utilized all of the service providers that I noted in the [Recorder] survey and truly felt I received great service from each. My favorite continuing legal education seminar provider, Pincus Professional Education, is particularly noteworthy though. I have attended about five Pincus seminars. Each was phenomenally packed with useful content and had presenters/speakers of the highest skill level. I would unhesitatingly recommend Pincus to other lawyers and am already planning my next couple of seminars with this CLE provider."  –  Quote from The Recorder's 'Best of CA' survey.
Faculty
Robert Cornish, Jr.
Of Counsel
Wilson Elser Moskowitz Edelman & Dicker LLP

Bob Cornish focuses his practice on litigation, arbitration, regulatory and compliance matters for broker-dealers, investment advisers, hedge funds, commodity firms, institutional investors and family offices in the United States and abroad. He places particular emphasis on alternative investment, broker-dealer and EB-5 fund formation, compliance and governance matters, including litigation, arbitration and enforcement. Bob previously served as chief legal and compliance officer and in-house counsel for prominent investment firms, where he acquired valuable experience handling complex business management and marketing matters for investment management clients. Over his exceptional 23-year career, Bob has come to be known for his integrity and professionalism and his dogged determination in seeing cases to a satisfactory conclusion.
Recognized as one of the Top 15 Securities Attorneys in the EB-5 arena by his peers and a thought leader on broker-dealer and investment adviser compliance in the EB-5 space, Bob is often asked to speak or comment on such matters to industry participants and others. Bob is a member of the EB5 Securities Roundtable, a group of leading EB-5 securities attorneys organized to facilitate best practices in the offerings of EB-5 securities and to urge harmonization of the EB-5 program with the securities laws.
---
Mason Borda
CEO & Co-Founder
TokenSoft Inc.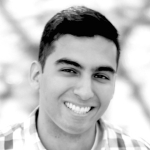 Mason Borda is a tech entrepreneur focusing on blockchain infrastructure and security. He is currently the CEO and CoFounder of TokenSoft Inc., a crypto treasury management and white label token sale platform for launching compliant token sales. A pioneer in the space, he launched the world's first Ethereum multi-signature web wallet platform, the most secure web-based platform for storing Ethereum at the time. As a member of the BitGo team, he created the cold storage, multi-signature wallets for Royal Mint Gold. Royal Mint Gold was a blockchain platform launched by the Royal Mint of England in conjunction with CME Group, AlphaPoint, and BitGo. As Vice President of Token Operations at doc.ai, where he designed the Neuron Network, a decentralized edge-learning network.
---
Charles Kaufman, Esq.
Homeier Law PC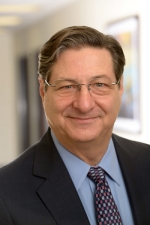 Securities and corporation finance attorney Charles Kaufman guides growing companies and entrepreneurs raising capital through crowdfunding, including coin offerings and other cryptocurrency transactions. A shareholder of Homeier Law PC, he draws on over 20 years' experience both at global law firms and as general counsel of a public company to advise his clients in selecting from the array of options now available for directly reaching investors over the internet, and in executing an effective and compliant raise. Within the crowdfunding and coin offering space, Charles represents companies seeking capital through Title II (Rule 506(c)), Title III (Reg CF), and Title IV (Reg A+) of the JOBS Act. For companies already public or seeking to use JOBS Act crowdfunding as an entry to the public capital markets, he advises on registered and hybrid offerings, securities law reporting and compliance, corporate governance and global compliance. Also a member of Homeier Law PC's industry-leading EB-5 group, he has assisted U.S. companies in obtaining hundreds of millions of dollars in foreign direct investment. Charles earned both his J.D. and B.A. degrees at the University of California at Los Angeles. He is a member of the State Bar of California and serves on the editorial board of its International Law Journal.
---
Bhaskar Krishnamachari
Director
USC Viterbi Center for Cyber-Physical Systems and the Internet of Things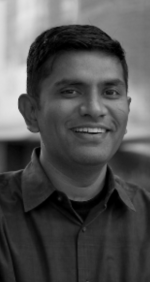 Bhaskar Krishnamachari did his undergraduate degree in Electrical Engineering at The Cooper Union in New York City, and got his Ph.D. in Electrical Engineering from Cornell University. He is currently a Professor of Engineering at USC, and serves as the Director of the USC Viterbi Center for Cyber-Physical Systems and the Internet of Things. He is an academic researcher working on the Internet of Things, Blockchain Technologies, Wireless Networks, Connected and Autonomous Vehicles, Machine Learning and AI, Edge Computing, Network Economics, and Distributed Robotics. He has authored/co-authored two books and more than 300 technical publications, that have together received more than 23000 citations and several best paper awards. He was listed in MIT Technology Reviews TR-35 list of 35 top innovators under 35 in 2011 and Popular Science's Brilliant 10 in 2015.
---
Jor Law, Esq.
Co-Founder
Homeier Law PC and VerifyInvestor.com

Jor Law practices corporate and securities transactional law in Los Angeles and is a founding shareholder of Homeier Law PC. Jor maintains a broad-based general corporate legal practice with an emphasis on mergers & acquisitions and finance.
He is most well-known for his expertise in alternative finance, including cryptocurrency ICOs, EB-5 finance, and crowdfunding, all industries where he is one of the most influential transactional attorneys in the world. Jor received his J.D. from Columbia University and his B.A. from UC Berkeley. Jor is licensed to practice law in California and New York.
Jor Law is also a co-founder and the principal architect of VerifyInvestor.com, the resource for accredited investor verifications trusted by broker-dealers, law firms, companies, and investors who insist on safety and reliability. These verifications are required by federal laws for generally solicited Regulation D, Rule 506(c) capital raises.
---
Curtis Mo, Esq.
Partner
DLA Piper

Curtis Mo is recognized as a leading corporate and securities lawyer in Silicon Valley.
Curtis has represented emerging growth companies, major public companies, investment banks, venture capital funds and private equity funds in hundreds of public offerings, mergers and acquisitions, buyouts, venture capital financings and other complex transactions. He has extensive experience in corporate governance matters and regularly acts as general outside counsel to public and private companies at all stages of development, particularly in the technology, life sciences, clean energy technology and consumer sectors.
Among Curtis' clients have been such companies as Cisco Systems, Digital Island, Doubletree Hotels, E*TRADE Group, JetBlue Airways, Restoration Hardware, and many top-tier investment banks and venture capital funds.
He has handled pro bono projects that have had significant impact on the technology sector, including the spin-off of Firefox from Mozilla, the establishment of the WordPress Foundation, and the creation of the Internet of Things Consortium.
---
Jennifer Post, Esq.
Partner
Thompson Coburn LLP

Jennifer Post is a Partner in the Thomas Coburn's Corporate and Securities practice group. She serves as primary outside counsel to a variety of individuals, institutions and companies, including entrepreneurs, venture capital firms and emerging companies, as well as domestic and international public companies.
Jennifer's practice encompasses all areas of general corporate and securities law, including private placements of equity and debt securities, mergers and acquisitions, and venture capital fund formation. Jennifer advises her company clients in many aspects of their businesses including financings, acquisitions, divestitures, licensing and distribution arrangements, equity compensation and joint ventures and strategic partnerships. Jennifer also represents venture capital firms in their formation, fundraising efforts and maintenance, as well as in their investments in early and later stage operating companies and in complex transactions and restructurings. Jennifer has a unique niche representing private capital lenders including venture debt lenders and hedge funds in lending transactions in both domestic and cross-border facilities.
A prolific speaker and media commentator, Jennifer was recently profiled in the California Lawyer's M&A Roundtable. Additionally, Jennifer has presented at Digital Hollywood, the Metropole Global's Crowdfunding Conference, NextGen's Entrepreneurship & Global Crowdfunding Forum, the Beverly Hills Bar Association and the American Bar Association, among others.
---
Frideric Prandecki
Co-Founder, Director of Operations
BountyPlace.com

Frideric Prandecki is the Co-Founder & Director of Operations of BountyPlace.com. He is also the Co-Founder and CEO of BobsRepair.com. Frideric has helped ICOs raise millions dollars through bounty campaigns; which are coordinated efforts by thousands of people to promote ICOs through social media, article posts and community engagements.
---
Lilya Tessler, Esq.
Partner
McDermott Will & Emery

Lilya Tessler focuses her practice on regulatory, general corporate and business issues related to US and non-US broker-dealers, financial services firms, blockchain projects, cryptocurrency funds and financial technology companies.
Lilya advises broker-dealers and technology companies throughout the start-up phase. She also counsels financial institutions with day-to-day securities issues, private placement agent requirements, custody rule requirements, cross-border regulatory issues, policies and procedures for implementation, FINRA and SEC regulatory inquiries, as well as mergers and acquisitions, and other corporate matters. She also advises several US and non-US FinTech companies, including robo-advisors and high-frequency trading firms in evaluating the broker-dealer and investment advisor registration requirements.
Lilya is a certified public accountant, FINRA dispute resolution arbitrator, and holds FINRA Series 7 and 24 licenses.
---
Fees
Registration fees are per person.
Individual: $425
Group: $399 per person for 2 or more from the same company pre-registering at the same time

Government employee/Non-Profit* Rate: $375

Law Students/paralegals*: $235 (current JD students only)
Program materials:
We've gone green.  Registration fees include an electronic copy of your handbook emailed one week in advance of the program.  Be sure to check your spam folder if you don't see it by then.
If you prefer, you may order a hard copy of the handout to be provided the day of the program for $25. To do so, please be sure to check the box when you register. If you want a hard copy, you must order it when you register; there will not be any available for purchase the day of the program.
** Legal Aid/Non-Profit attorneys are those attorneys employed by Legal Aid/Non-Profit firms. It does not include attorneys who have their own practice, or are employed by law firms, that volunteer their time for non-profit causes or take on pro-bono cases. Full and partial scholarships may be available to a limited number of non-profit/Legal Aid attorneys, based upon registration. Please call (877) 858-3848 to discuss or email your request to info@pincusproed.com.
CLE Credits
CA General:  This program is approved for 7 units of general CLE in California.
NJ General: The LIVE session of this course is approved, under New Jersey's CLE Approved Jurisdiction policy, for 7 CLE units. Pincus Professional Education is a CA Accredited Provider, which is a NJ approved jurisdiction. See the New Jersey State CLE Board Regulations and Guidelines for further information.
NY General: The LIVE session of this course is approved, under New York's CLE Approved Jurisdiction policy, for 7 CLE units. Pincus Professional Education is a CA Accredited Provider, which is a NY approved jurisdiction. See Section 6 of the New York State CLE Board Regulations and Guidelines for further information.
This program is approved for CLE in the states listed above.  Upon request, Pincus Pro Ed will provide any information an attorney needs to support their application for CLE approval in other states other than what is listed above.
Terms & Refund Policies
Recording policy: No audio or video recording of any program is permitted.
Seminar Cancellations: Should you be unable to attend for any reason, please inform us in writing no later than 14 days prior to the event and a credit voucher will be issued. If you prefer, a refund, less a $50 non-refundable deposit, will be issued. No refunds or credits will be given for cancellations received within 14 days of an event. However, if you notify us within 14 days of an event, and wish to convert your in-person attendance registration to an Audio CD package (with handout), we can do so. A small additional shipping charge, and sales tax in CA, will be incurred. No shipping charge is incurred for downloads. We will also issue a voucher for the amount paid if you notify us within 14 days and prefer not to have the audio recording.
Substitutions may be made at any time.
Reminder: The room temperature at hotels and other seminar locations are notoriously hard to control. Please bring a sweater or jacket in case it gets cold and/or layer as if you are going to the movies so you are comfortable.
For policies related to audio products, please select "I want a download or CD" on the right.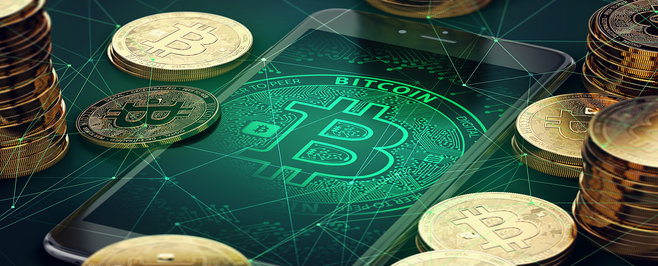 The huge expansion in Bitcoin & digital currencies and ICOs in states across the nation and globally has led to a significant need for attorneys proficient in the cutting-edge use of related legal and regulatory issues. Join expert faculty in this detailed introduction to the industry so you may advise and represent your clients effectively.