Jonathan Amarilio is our Latest Featured Speaker!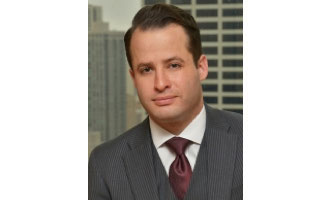 Jonathan is on the faculty panel for our upcoming Appellate Practice Boot Camp in Chicago on May 10, 2018. Jonathan is highly skilled in civil appellate litigation and critical motion practice, and we are pleased to have him speak!
Jonathan Amarilio regularly represents individuals, small businesses, state and local governments, and Fortune 500 companies before state and federal appellate courts, primarily the Illinois Appellate Court, the Illinois Supreme Court and the United States Court of Appeals for the Seventh Circuit. Jonathan has also served as a Special Assistant Attorney General for the State of Illinois and as a Special Assistant Corporation Counsel for the City of Chicago in a number of matters.
Jonathan has been honored as an Emerging Lawyer in 2015 – 2016 by the Leading Lawyers Network, and as a Rising Star by Illinois Super Lawyers in 2014 – 2017.
Before joining Taft Stettinius & Hollister, Jonathan clerked for Justice James R. Epstein on the Appellate Court of Illinois, First District, and for Justice James R. Epstein and Justice Michael B. Hyman in the General Chancery Division of the Circuit Court of Cook County.
Jonathan received his B.A., cum laude, from American University and earned his J.D. from the University of Iowa College of Law. During law school, he was captain of the school's National Trial Advocacy Team and was the recipient of the International Academy for Trial Lawyers Award for Distinction in Trial Advocacy Skills.
Jonathan is a contributor to the Illinois Appellate Lawyer Association's blog "The Brief" on topics such as recent rule changes, developments in appellate law and other issues of interest to appellate practitioners.