Susan Han is our Latest Featured Speaker!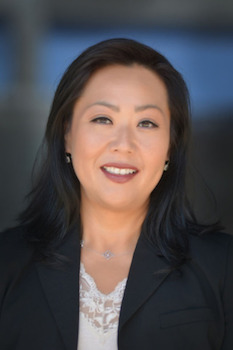 Our latest featured speaker is Susan Han from Han Law Group!
Susan will be speaking at our upcoming Immigration Law Certified Legal Specialist Exam Prep course in Los Angeles on September 12th and 13th. She has spoken for us several times, including at our Visa Processing seminar in 2017. We're glad to have you with us again, Susan!
Ms. Han has extensive experience in Immigration Law and Criminal Law, and is a Certified Legal Specialist in Immigration & Nationality Law. Ms. Han has been practicing immigration law since 1998 and has successfully represented hundreds of clients before the U.S. Citizenship and Immigration Services (USCIS – formerly INS), the Immigration Court and the Appeals Board and Courts. She has vast experience in handling all aspects of immigration law including family-based petitions, business immigration, deportation and removal, asylum, citizenship and naturalization, and appeals at all levels. Ms. Han received her Bachelor of Arts degree in English Literature and Creative Writing from the University of California, Santa Barbara. She graduated with a Juris Doctor degree from Southwestern University School of Law where she earned the American Jurisprudence Award in Constitutional Law. In addition to her practice, Ms. Han had been an adjunct professor at California State University, Los Angeles, where she taught Immigration Law for the Paralegal Program.