Understanding SLAPPs: Process and Procedure from Initiation through Appeal (CA)
Audio program! (check our CLE Programs page for live versions)
SLAPP actions (Strategic Law Suits Against Public Participation) and SLAPP-Backs – are a staple in every-day litigation. You can hardly avoid them these days, yet they remain overly-complicated and new opinions are continuously altering the standards or creating conflicts.
To help you stay up-to-date on both SLAPPS and SLAPP-Backs, we are holding another SLAPPS seminar, with a terrific faculty composed of appellate specialists and state appellate judges.
If you litigate cases, you need to know how to handle a SLAPP and a SLAPP-Back and you need to stay current on the latest case-law.
At this program you'll learn what you need to know to handle SLAPPs and SLAPP-Backs, get caught up on the law, get practical advice and, with two appellate justices teaching the whole day, you are sure to get the court's perspective and insight at this program.
Don't miss this critical program on SLAPPs and SLAPP-Backs – there aren't any other programs like this out there.
This program was recorded live on April 5, 2019 in San Francisco, CA. The recorded packages are now available in audio or video format and includes seminar materials.*

* The Video recording is a video of the webinar (including sound). The Audio recording is audio only, for those who wish to listen to it without visuals (such as in the car). You can also purchase both formats together. Note: All downloads must be downloaded to a computer first, before transferring them to another device.
Do you want to improve your public speaking skills? Get Faith Pincus' newly published book Being Heard: Presentation Skills for Attorneys, from the ABA now (ABA members receive 10% off). It is also available on Amazon.
What You Will Learn
SLAPP Background
Prong One, and SLAPP Abuses. Truth in Advertising.
SLAPP Exceptions
Prong Two of the Two-Pronged SLAPP Analysis
Checklist for Defendants Who File an Anti-SLAPP Motion
Checklist for Plaintiffs Who Oppose an Anti-SLAPP Motion
Discovery, Hearing and Trial Court Ruling on the Anti-SLAPP Motion
Anti-SLAPP Fee Motions
State Court Appeals from Anti-SLAPP Rulings
Anti-SLAPP Motions & Appeals in Federal Court
Review of the Most Recent Top Anti-SLAPP Cases
Anti-SLAPP Cases Currently Pending in the California Supreme Court
SLAPP-Backs
Testimonials
"The instructors were excellent and kept interest in the topic and materials. Good job!" – Gary Winuk, Esq.
"Great program. Thank you!" – Iveta Ovsepyan, Esq.
"I learned a lot about anti-SLAPP motions and approaches to them. The materials were well-organized and are very helpful."
"I thought this was very practical and useful."
"Engaging speakers and relevant content. I am new to anti-SLAPP law, so the training gave me a great introduction and practice tips."
The following testimonials are from previous SLAPP programs:
"The conference exceeded my expectations- this has been one of the most knowledgeable informative collegial and interactive conference in memory on this or any other subject.'" Carlo Coppo, Esq.
"Outstanding!  Very, very helpful!  All speakers are excellent."  David S. White, Esq.
"Good overview of intent of the law & unintended consequences."  Elena Gerli, Esq.
"I came here for a general overview and to gain insight into how anti-SLAPP works in the real world, and I got just that." Susan Fritch, Esq.
"Tricky subject; well qualified panel." Peter Israel, Esq.
"Very satisfied.  I knew very little about this topic.  Case cites & practical application was helpful."
"This is exactly what I was looking for.  You were right on!"  Charles R. Barrett, Esq.
'"I am relatively new to the area, so the combination of overview and nuanced discussions were helpful." Kenneth Paul Nabity, Esq.
"Great job everyone!"  Eva J. Lee, Esq.
"Very informative & practical."  M. Wolf, Esq.
"One of the best programs I have attended in years. Very good overview of SLAPPs and practical considerations discussed."
"Helpful appellate perspective."
"Excellent- on point and well presented."
"Good explanation of statute and application."
"Very thorough and aimed at nuts and bolts."
"Excellent panel & materials."
"Speakers were extremely informative."
"Helpful perspective from Judge's position."
"The content was good and helpful."
"Excellent program. Outstanding speakers and content."
Faculty
---
---
Benjamin G. Shatz, Esq.
Partner, Certified Legal Specialist in Appellate Law
Manatt, Phelps & Phillips, LLP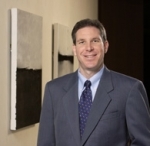 Ben Shatz is a certified specialist in appellate law who has briefed hundreds of civil appeals, writs and petitions in state and federal courts covering areas of law including employment, entertainment, copyright, trademark, land use, banking, insurance, product liability, professional liability, wrongful death, punitive damages, class actions, anti-SLAPP and unfair competition. Before private practice he served as law clerk to Robert J. Johnston, United States Magistrate Judge for the District of Nevada, and as extern to Dorothy W. Nelson, United States Court of Appeals for the Ninth Circuit.
Ben is Editor-in-Chief of California Litigation, the journal of the State Bar's Litigation Section, chairs the Los Angeles County Bar Association's State Appellate Judicial Evaluations Committee and serves on the executive committee of LACBA's Appellate Courts Section. He is a past Chair of the State Bar Committee on Appellate Courts and the LACBA Appellate Courts Committee.
Since 2005, Ben has coordinated lawyer volunteers for the ACE (Appellate Court Experience) program, in which high school students visit the Second District Court of Appeal, for which he was honored as Lawyer of the Year (Private Sector 2008) by the Constitutional Rights Foundation. He has been named a Southern California Super Lawyer in Appellate Practice (2004-2015); listed in Best Lawyers in America for appellate practice (2012-2015); and is AV-Preeminent rated by Martindale-Hubbell.
Ben is a frequent lecturer and publisher of articles on appellate practice, is an editorial consultant for the Matthew Bender Practice Guide on California Civil Appeals & Writs, and blogs at Southern California Appellate News (http://socal-appellate.blogspot.com).
---
Gary A. Watt, Esq.
Partner
Hanson Bridgett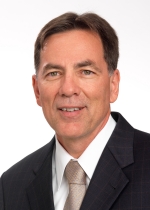 Gary serves as Chair of the firm's Appellate Practice. He is a State Bar approved Certified Appellate Specialist, handling writs and appeals in all of the California appellate courts, including the California Supreme Court and the United States Court of Appeals for the Ninth Circuit. His practice also includes dispositive motions such as SLAPP, summary judgment, and post-trial motions. His appellate experience gives him unique insights into complex cases and esoteric disputes. He excels at issue spotting and arrives at thoughtful solutions to business problems. His practice includes risk management such as interpreting contracts, indemnity provisions, and more.
A passionate appellate lawyer and law professor, Gary has been on the faculty at U.C. Hastings College of the Law since 2001 teaching various appellate law courses and coaching intercollegiate moot court competition teams. Consistent with Hanson Bridgett's commitment to pro bono work, Gary currently serves as Director of U.C. Hastings' Ninth Circuit clinical program: the Hastings Appellate Project. As Director, he supervises law students in the pro bono legal representation of appellants. He is also a frequent lecturer at MCLE presentations throughout the Bay Area, and has taught hundreds of lawyers over the years on a vast array of appellate and litigation best practices.
Gary is also Chair of the Contra Costa County Bar Association's appellate practice section. A prolific writer, Gary is a frequent contributor to the Daily Journal, The Recorder, and other legal publications, with over 75 published articles to date.
---
Rochelle Wilcox, Esq.
Partner
Davis Wright Tremaine LLP

Rochelle Wilcox, a California State Bar Certified Appellate Specialist, focuses her litigation and appeals practice on media law, including extensive experience with California's anti-SLAPP law, defense of defamation, invasion of privacy and newsgathering claims, and access and reporter's shield issues.
Rochelle's practice also includes a full range of employment litigation on behalf of employers and general business litigation issues. Rochelle has broad experience in federal and state appellate courts in a wide array of issues and disputes.
Rochelle's California Supreme Court experience includes participating in drafting six successful petitions for review, all of which had successful outcomes. Rochelle has been counsel for the winning party in her last eight cases before the California Supreme Court.
---
Don Willenburg, Esq.
Partner
Gordon Rees

Don Willenburg is a partner in Gordon & Rees's Oakland and San Francisco offices, and leader of the firm's Appellate Practice Group. He is past chair of the Appellate Practice Section of the Bar Association of San Francisco, and presently chair of the amicus briefs committee of the Association of Defense Counsel of Northern California and Nevada. Mr. Willenburg has extensive experience in appeals and writs in a variety of substantive areas of the law, including asbestos and silica litigation; employment; construction; bankruptcy and financial reorganizations; insurance coverage disputes; and entertainment and intellectual property transactions.
Mr. Willenburg has guest lectured at the University of Southern California and Pepperdine Law Schools, and has served as a moot court justice at a number of law schools in Los Angeles and San Francisco. He has volunteered as judge pro tem and as a Penal Code section 1524 special master.
---
Fees
Audio Recording & Materials Package – CD or Download format: $425
For CDs please add $8.50 shipping and, in CA, sales tax.
CLE Credit
This program is available for both Self-Study and Participatory CLE.*
CA General: This program is approved for 6.5 units of general CLE in California.
CA Self Study (only) Certified Legal Specialist:  This program is approved for 6.5 units of Certified Legal Specialist CLE in California in Appellate Law. (Expires 04/05/2024)
CA Participatory Certified Legal Specialist:  This program is approved for 6.5 units of Certified Legal Specialist CLE in California in Appellate Law. (Expires 04/05/2021)
*General Participatory CLE:  For those states that make a distinction between self-study and Participatory CLE (CA and NY), please write down the Verification Codes read out during the program by speakers or our announcer and email them to us at info@pincusproed.com and we will issue your Participatory CLE certificate. 
Self-Study CLE certificates are already included in your recorded package, in the "Materials" Folder. 
Upon request, Pincus Pro Ed will provide any information an attorney needs to support their application for CLE approval in other states other than what is listed above.
Terms and Policies
Recording policy: No audio or video recording of any program is permitted.
Seminar Cancellations: Should you be unable to attend for any reason, please inform us in writing no later than 14 days prior to the event and a credit voucher will be issued. If you prefer, a refund, less a $50 non-refundable deposit, will be issued. No refunds or credits will be given for cancellations received within 14 days of an event. However, if you notify us within 14 days of an event, and wish to convert your in-person attendance registration to an Audio CD package (with handout), we can do so. A small additional shipping charge, and sales tax in CA, will be incurred. No shipping charge is incurred for downloads. We will also issue a voucher for the amount paid if you notify us within 14 days and prefer not to have the audio recording.
Substitutions may be made at any time.
Webinars, Tele-seminars and Webcast Cancellations: Once log-in codes and passwords are issued for a webinar, tele-seminars or webcasts, a refund is not possible. If for any reason you cannot attend the event after you have received the codes, we will automatically convert your registration to an instant streaming/instant download or CD format and provide you with the information you need to access the recording after the program concludes and the recording is available.  Conversions to CD require a $8.50 shipping fee, and in CA, 9% sales tax.
Downloads/CDs/DVDs – Refund policy:
Downloads are non-returnable/non-refundable once purchased and received. Tapes, CDs and DVDs are returnable for a full refund or replacement if defective, within 90 days of purchase.
Reminder: The room temperature at hotels and other seminar locations are notoriously hard to control. Please bring a sweater or jacket in case it gets cold and/or layer as if you are going to the movies so you are comfortable.