Preserving Trial Errors for Appeal (WEB) (FL)
Audio program! (check our CLE Programs page for live versions)
This program is no longer approved for CLE credit in Florida. It is a great program on the importance of preserving the record for appeal. It is now on sale for 50% off.
Whether you are a trial attorney or an appellate attorney, it is critical to know how to properly preserve your record for appeal. Failure to preserve an error correctly can doom an appeal – even when the error is quite clear.
We hold a lot of appellate programs here at Pincus and one of the things appellate attorneys tell us is about how frequently errors are not preserved on appeal.
If you take this webinar, you will not make that mistake again.
In this recording, former Chief Judge of Florida's Third District Court of Appeal Hon. Gerald Cope, Jr., will walk you through the right steps needed to preserve error and past the traps and pitfalls that can mean loss of an appeal, no matter how strong a case you may have on the merits. You will learn about raising a timely and proper objection, making an offer of proof, making a specific request and submitting motions, among other things. Hon. Cope is the co-chair of Akerman LLP's Appellate Practice.
This program covers Florida law only.
Judge Cope taught this course a few years ago and the attendees raved about it when speaking with us.
Do you want to improve your public speaking skills? Get Faith Pincus' newly published book Being Heard: Presentation Skills for Attorneys, from the ABA now (ABA members receive 10% off). It is also available on Amazon in Kindle and paperback versions.
What You Will Learn
THE CONCEPT OF PRESERVATION
Inside the Judicial Mind
Organizing Principles
A (Limited) Safety Net–Fundamental Error
Types of Error
BEFORE TRIAL
The Pleadings
Non-final appeals—must you appeal?
Summary Judgment
Effect if denied
Effect if granted as to less than all of the parties
Partial summary judgment–interlocutory
Daubert Motions
Motions in Limine
Order definitively admitting, or excluding, evidence

Effect if granted
Effect if denied or ruling is reserved

Motions for reconsideration of interlocutory ruling

As distinguished from motion for rehearing
DURING TRIAL
Jury Selection

Challenges for cause
Peremptory challenges
Claim of racial, ethnic, gender, or other bias

Evidentiary objections
When must you request a curative instruction or mistrial

When and how must you make a proffer

What is, and is not, a speaking objection
Request for sidebar conference
Exhibits

Making record if exhibits are excluded
Making record when witness refers to an exhibit

Motion for directed verdict

When made
Effect if denied or not granted

Motion for involuntary dismissal in bench trial
Closing argument objections

What if combination of objected-to and non-objected to closing argument

Jury instructions

Submitting instructions
Objections
Are standard jury instructions required to be used?

Verdict

When interrogatory verdict is needed
Inconsistent verdict

When must you object
Distinguished from inadequate or excessive verdict
POST-TRIAL MOTIONS
Time for motion for new trial or rehearing
Time for motion to alter or amend judgment
Motion for remittitur

Does motion need to specify amount?

Where motion for directed verdict was denied
In nonjury case, when may appellant may raise on appeal the sufficiency of the evidence?
APPEAL
What is an appealable order
Cross-appeal
Notice of appeal

What to attach
Where to file
What if filed in wrong court

Does filing a notice of appeal abandon any pending post-trial motions?
Concurrent jurisdiction
Retained by trial court on certain issues
Testimonials
These testimonials are from our 2017 Preserving Trial Errors for Appeal Webinar:
"Very good and valuable seminar. Excellent faculty! Excellent program. The course was well-structured and concise. Well worth the time!" – William Gray, Esq.
"The webinar met my needs and personal objectives. This was a very good program. It hit on the topics I had hoped the speakers would discuss." – David Persky, Esq.
"I will do business with you again. I get bombarded by seminar offerings, and I recognize some speakers whom I find less than acceptable, shall we say? Your two presenters were great." – Gerald Pierce, Esq.
"Judge Cope is a great lawyer and a great appellate judge." – Susan Spurgeon, Esq.
"Great content and knowledge." – Ed Foster, Esq.
"The information was concise and well-organized…The handout provides great information as to how lawyers are to navigate the case procedurally to preserve issues for appeal. Great organization and very useful presentation."
"Thank you. Great seminar. Fabulous speakers. Well-presented. Excellent supplementary material."
Faculty
Hon. Gerald B. Cope, Jr. (Ret.)
Former Chief Judge, Florida's Third District Court of Appeal
Akerman LLP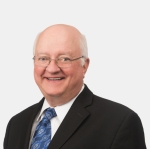 A former Chief Judge of Florida's Third District Court of Appeal and member of the court for 22 years, Gerald Cope is the chair of Akerman's Appellate Practice. He represents clients in appellate litigation at the state and federal levels. Ranked by Chambers USA, peers say "He's superb and doing great work." He is a founding member of Akerman Bench, an innovative practice including former appellate and trial court judges providing the perspective of both sides of the bench. He conducts practice oral arguments for attorneys appearing in state and federal appellate courts, serves as a consultant on appeals, and provides support to trial counsel.
Mr. Cope serves as an arbitrator in cases administered by AAA and its international division, ICDR, where he has been appointed in commercial and maritime matters. He was recognized by the Business Law Section of The Florida Bar for his contributions toward the 2013 enactment of the Revised Uniform Arbitration Act in Florida. As a member of the Court of Appeal, he participated in approximately 60 appeals involving arbitrability of disputes, interpretation of arbitration clauses, proceedings to enforce or vacate awards, and comparable proceedings involving appraisal clauses in insurance contracts.
He has served as an adjunct professor teaching federal and Florida arbitration at the University of Miami School of Law. He is a member of the Executive Council of the Florida Bar's International Law Section and Real Property, Probate and Trust Law Section. Mr. Cope also serves as a special master.
---
Fees
Order today and get 50% off your your purchase!
Recorded Webinar & Materials Package – CD or Download: $149 $74.50
For CDs please add $8.50 shipping and, in CA, sales tax.
CLE Credit
FL General: This program is approved for 2 units of general CLE in Florida through June 12, 2020.
FL Appellate Practice Credits: 2 units through June 12, 2020.
FL Criminal Appellate Law Credits: 2 units through June 12, 2020.
Upon request, Pincus Pro Ed will provide any information an attorney needs to support their application for CLE approval in other states other than what is listed above.
Terms and Policies
Seminar Cancellations: Should you be unable to attend for any reason, please inform us in writing no later than 14 days prior to the event and a credit voucher will be issued. If you prefer, a refund, less a $50 non-refundable deposit, will be issued. No refunds or credits will be given for cancellations received within 14 days of an event. However, if you notify us within 14 days of an event, and wish to convert your in-person attendance registration to an Audio CD package (with handout), we can do so. A small additional shipping charge, and sales tax in CA, will be incurred. No shipping charge is incurred for downloads. We will also issue a voucher for the amount paid if you notify us within 14 days and prefer not to have the audio recording.
Substitutions may be made at any time.
Webinars, Tele-seminars and Webcast Cancellations: Once log-in codes and passwords are issued for a webinar, tele-seminars or webcasts, a refund is not possible. If for any reason you cannot attend the event after you have received the codes, we will automatically convert your registration to an instant streaming/instant download or CD format and provide you with the information you need to access the recording after the program concludes and the recording is available.  Conversions to CD require a $8.50 shipping fee, and in CA, 9% sales tax.
Downloads/CDs/DVDs – Refund policy:
Downloads are non-returnable/non-refundable once purchased and received. Tapes, CDs and DVDs are returnable for a full refund or replacement if defective, within 90 days of purchase.