WEBINAR: Preserving Trial Errors for Appeal in Washington
Audio program! (check our CLE Programs page for live versions)
Whether you are a trial attorney or an appellate attorney, it is critical to know how to properly preserve your record for appeal. Failure to preserve an error correctly can doom an appeal – even when the error is quite clear.
Long-time appellate attorneys Sidney Tribe and Jason Anderson will walk you through the right steps needed to preserve errors and get past the traps and pitfalls that can mean loss of an appeal, no matter how strong a case you may have on the merits. You will learn what an appeal is not about, the best appellate issues, key trial events where error preservation is critical, ways to raise issues that were not in the record and more.
Sidney and Jason have extensive experience handling civil appeals at the state and federal level.
This program will cover Washington law only.
Extra benefit! All attendees receive a free copy of the webinar as a download within 24 hours of the program.
Can't attend? This program will be recorded live on April 7, 2020 and will be available within 24 hours of the program. Be sure to pre-order it using the button to the right!
If you'd like a comprehensive all-day appellate seminar (or more than one), you'll want to see our prior annual Advanced Appellate Conferences 1-4. Links are below:
1st Annual Advanced Appellate Conference (2016)
2nd Annual Advanced Appellate Conference (2017)
3rd Annual Advanced Appellate Conference (2018)
4th Annual Advanced Appellate Conference (2019)
Have you ever thought about improving your public speaking skills? Now is the time! Get Faith Pincus' newly published book Being Heard: Presentation Skills for Attorneys, from the ABA now (ABA members receive 10%-20% off). You can order a signed paperback from us at a discount here (free shipping). It is also available on Amazon in Kindle and paperback versions.
What You Will Learn
1.      What an Appeal is Not About
2.      Understanding the Best Appellate Issues
Clear Legal Errors
Material to Your Client's Position
Well Preserved – Researched and Brought to the Court's Attention
3.      The Appellate Lawyer's Preservation Triad
Is the Issue in the Record?
Can I Find It and Comprehend It?
Was the Trial Court Sufficiently Apprised so I Can Raise It on Appeal?
4.      Key Trial Events Where Error Preservation is Critical
Motions
Objections
Offers of Proof
Jury Instructions/Verdict Forms
Orders/Findings and Conclusions
5.      Last Resorts:  Ways to Raise Issues that Are Not Preserved
6.      Appellate Error Preservation Teams
Retention
Introductions and First Meeting
Pretrial, Trial, and Post-Trial Tasks for Appellate Counsel
Testimonials
The following testimonials are from our advanced appellate courses held in Washington, which included some of the same speakers.
About Sidney Tribe:
"Sidney was informative." – Garth L. Jones, Esq.
"Good discussion." – Stephen Pidgeon, Esq.
"Very clear – bring this instructor back for more!"
"Great speaker."
"Very practical and useful information."
"Concise and helpful information – good tips."
"Very helpful."
"Wonderful materials."
About the appellate conferences:
"This was the best CLE I've attended in recent memory. It ticked every box I wanted." – Sharon Blackford, Esq.
"High-level appellate practice seminars with this level of trainers is hard to find." – Michael Lynch, Esq.
"Very useful, well-presented, excellent content. Very relevant. I used to work in appeals and now am a public defender. I love Pincus CLEs…Your CLEs are always well-organized, filled with useful and relevant content. I have attended others and really enjoyed them. Thank you." – Anna Samuel, Esq.
"My expectations were satisfied/exceeded. I really found this seminar to be enjoyable and useful." – Tim Higgs, Esq.
"Good job!" – Stephen K. Eugster, Esq.
"Excellent seminar overall. Great content." – Christopher Kerley, Esq.
"Good program." – Garth Jones, Esq.
"My personal objectives were well satisfied because I have done a lot of appeal work." – Jerome C. Scowcroft, Esq.
"I loved this seminar and learned a lot."
"Very helpful CLE. I'm very thankful for the nuts and bolts comments describing what is helpful to judges."
"Very good appellate CLE."
"The practice pointers and insights were more than worth the day's investment."
"Lots of useful information and top quality speakers."
"It was a very good CLE. Thank you."
"Great course. I've been to several day-long courses. This was the first where I wasn't bored…Excellent course! The contrasting views of the ethics discussion was really great. It was an excellent way to address the topic."
"Even having handled a number of appeals, I still learned a lot of new, excellent information."
Date/Time
April 7, 2020
12:00 p.m. – 1:30 p.m. Pacific Time
Remember, this is a live webinar that you watch / listen to from your own location – office, home or wherever. We recommend logging in at least 5 minutes in advance in case you have any technical issues.
Faculty
Jason W. Anderson, Esq.
Carney Badley Spellman, P.S.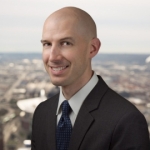 Jason Anderson focuses on civil appeals, which he has handled in Washington's appellate courts and the United States Court of Appeals for the Ninth Circuit for over fifteen years. Jason's appellate experience includes cases involving personal injuries, insurance, health care, products liability, commercial disputes, family law, and more. Before entering private practice, Jason served as a judicial clerk at Division Two of the Washington State Court of Appeals, first for the Honorable David H. Armstrong and then for the Honorable J. Robin Hunt.
---
Sidney C. Tribe, Esq.
Carney Badley Spellman, P.S.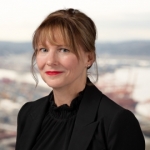 Sidney grew up in Spokane and Seattle, and graduated magna cum laude from Willamette University in 1994 with a B.A. in English Literature. At Willamette she was a G. Herbert Smith Scholar and two-time recipient of the Dona Adams Rothwell Award. She received her J.D. from the University of Washington in 2002, where she was Executive Articles Editor of the Washington Law Review and President of the Moot Court Honor Board. She is also a member of the Order of the Barristers.
Sidney was fortunate to serve as a law clerk for the Honorable William Baker at the Washington State Court of Appeals Division I from 2005 to 2007. Before joining Carney Badley Spellman, she was a partner at Talmadge/Fitzpatrick focusing primarily on appellate practice.
Sidney is a member of the Washington State Bar Association, the King County Bar Association, the Washington Employment Lawyers Association, and Washington Women Lawyers. She has done pro bono work for the Unemployment Law Project, the King County Bar Association Newcomer's Project, and the Ninth Circuit Court of Appeals Pro Bono Program. She has also been a Director at Facing the Future, a nonprofit that helps teachers integrate global issues into their core curriculum. Sidney's incredible husband Mick is a geographer/GIS business analyst, and they have two adorable dogs, Tazzy and Jake.
---
CLE Credits
WA General: This program is approved for 1.5 general CLE in Washington.
This program's recorded version is approved for 1.5 general CLE in Washington.
CA General: This program is approved for 1.5 units of general CLE in California.
This program is approved for CLE in the states listed above.  Upon request, Pincus Pro Ed will provide any information an attorney needs to support their application for CLE approval in other states other than what is listed above. Many attorneys ask for this and are approved in other states.
Fees
All attendees receive a free copy of the webinar as a download within 24 hours of the program.
$ 169 for each connection (not each person).
As many attorneys as you would like may gather round a computer to watch and listen to the program.
Every connection will need to be purchased separately – i.e. attorneys in different offices logging or calling in.
Terms & Policies
Seminar, Webinar, Webcast Registration and Attendance Terms & Policies
Recording policy: No audio or video recording of any program is permitted.
Seminar Cancellations: Should you be unable to attend for any reason, please inform us in writing no later than 14 days prior to the event and a credit voucher will be issued. If you prefer, a refund, less a $50 non-refundable deposit, will be issued. No refunds or credits will be given for cancellations received within 14 days of an event. However, if you notify us within 14 days of an event, and wish to convert your in-person attendance registration to an Audio CD package (with handout), we can do so. A small additional shipping charge, and sales tax in CA, will be incurred. No shipping charge is incurred for downloads. We will also issue a voucher for the amount paid if you notify us within 14 days and prefer not to have the audio recording. Substitutions may be made at any time.
Webinars, Tele-seminars and Webcast Cancellations: Once log-in codes and passwords are issued for a webinar, tele-seminars or webcasts, a refund is not possible. If for any reason you cannot attend the event after you have received the codes, we will automatically convert your registration to an instant streaming/instant download or CD format and provide you with the information you need to access the recording after the program concludes and the recording is available.
Return/Refund Policy for Downloads/Tapes/CDs/DVDs: Downloads are non-returnable/non-refundable once purchased and received. Tapes, CDs and DVDs are returnable for a full refund or replacement if defective, within 90 days of purchase.
Reminder: The room temperature at hotels and other seminar locations are notoriously hard to control. Please bring a sweater or jacket in case it gets cold and/or layer as if you are going to the movies so you are comfortable.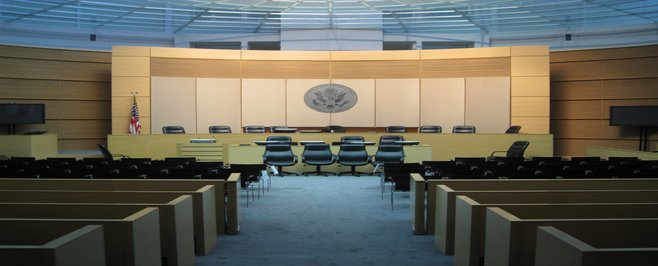 April 7, 2020 | 12:00 p.m. – 1:30 p.m. Pacific Time.