Preserving the Trial Record for Appeal in Florida Civil Cases (FL) (Recorded Package)
Audio program! (check our CLE Programs page for live versions)
We hold a lot of appellate programs here at Pincus – all over the country – and one of the things appellate attorneys tell us is about how frequently errors are not preserved at the trial level for appeal.
Failure to preserve an error correctly can doom an appeal – even when the error is quite clear.
If you take this webinar, you will not make that mistake again.
Faculty will walk you through the right steps needed to preserve errors, and they will talk you past the traps and pitfalls that can mean loss of an appeal, no matter how strong a case you may have on the merits.
Faculty includes former Chief Appellate Judge Gerald Cope (now at Akerman) and multiple long-time appellate attorneys.
You will get an overview regarding the legal concept of preservation – not as simple as it sounds – including types of errors.  Then faculty will delve into the problem areas in chronological order related to your litigation:
Before Trial
During Trial
Post Trial Motions
Ensuring the Record is Complete, and, finally
An overview of the essentials needed to get your appeal filed correctly.
Click on the Agenda or What you will Learn Tab to see the detailed agenda.
If you ever litigate, you will find this course invaluable – it is essential to know all the areas where you can accidentally mess up your potential appeal, regardless of how much experience you already have as a trial attorney.  It's a complicated, nuanced area that even experts trial attorneys get wrong sometimes.
This program will be recorded live on August 1 & 3, 2023. The recorded package, available in audio or video format and including seminar materials, will be available approximately two to three weeks after the live program ends.*

* The Video recording is a video of the webinar (including sound of course). The Audio recording is a separate audio only recorded package, for those who wish to listen to it without visuals (such as in the car). You can also purchase both recorded packages at a discount. Note: All downloads must be downloaded to a computer first, before transferring them to another device.
Are you interested in enhancing your public speaking abilities? There's no better moment than now to take action! Acquire a copy of Faith Pincus' book, "Being Heard: Presentation Skills for Attorneys," published by the ABA. ABA members can enjoy a special discount of 10%-20%.
Alternatively, you have the option to order a signed paperback directly from us at a discounted price, including free shipping.  Click here to order your signed copy directly from us.
The book is also conveniently available on Amazon in both Kindle and paperback formats. Don't miss this opportunity to improve your presentation skills and make your voice heard!
What You Will Learn
Part 1: Tuesday, August 1, 2023
1:00 p.m. – 4:30 p.m. Eastern Time

1:00 p.m. – 1:30 p.m.
The Concept of Preservation – Introduction and Overview
Inside the judicial mind
Organizing principles
A (limited) safety net–fundamental error
Types of error
1:30 p.m. – 2:35 p.m.
Before Trial Session 1:
The pleadings
Non-final appeals—must you appeal?
Summary judgment

Effect if denied
Effect if granted as to less than all of the parties

Partial summary judgment–interlocutory
Daubert motions
Motions in limine
Order definitively admitting, or excluding, evidence

Effect if granted
Effect if denied or ruling is reserved
2:35 p.m. – 2:45 p.m.
BREAK 
2:45 p.m. – 3:35 p.m.
Before Trial Session 2:
Jury selection

Challenges for cause
Peremptory challenges
Claim of racial, ethnic, gender, or other bias

Motions for reconsideration of interlocutory ruling

As distinguished from motion for rehearing

Jury instructions

Submitting instructions
Objections
Are standard jury instructions required to be used?
3:35 p.m. – 3:40 p.m.
BREAK 
3:40 p.m. – 4:30 p.m.
During Trial: Session 1
Evidentiary objections
When must you request a curative instruction or mistrial

When and how must you make a proffer

What is, and is not, a speaking objection
Request for sidebar conference
Exhibits

Making record if exhibits are excluded
Making record when witness refers to an exhibit

Closing argument objections.

What if combination of objected-to and non-objected to closing argument

Offers of Proof (Formal and Informal)
Part 2: Thursday, August 3, 2023
Time: 1:00 p.m. 4:30 p.m. Eastern Time
1:00 p.m. – 2:00 p.m.
During Trial: Session 2
Motion for directed verdict

When made
Effect if denied or not granted

Motion for involuntary dismissal in bench trial
Verdict

When interrogatory verdict is needed

Inconsistent verdict

When must you object
Distinguished from inadequate or excessive verdict
2:00 p.m. – 2:05 p.m.
BREAK 
2:05 p.m. – 2:50 p.m.
Post-Trial Motions
Time for motion for new trial or rehearing
Time for motion to alter or amend judgment
Motion for remittitur

Does motion need to specify amount?

Where motion for directed verdict was denied
In nonjury case, when may appellant may raise on appeal the sufficiency of the evidence?
2:50 p.m. – 3:30 p.m.
Ensuring the Record is Complete
Practical tips on getting the record prepared
Preparing a Statement of Evidence where a transcript is incomplete
3:40 p.m. – 4:30 p.m.
Appeals
What is an appealable order
Cross-appeal
Notice of appeal

What to attach
Where to file
What if filed in wrong court

Does filing a notice of appeal abandon any pending post-trial motions?
Concurrent jurisdiction

Retained by trial court on certain issues
Testimonials
"Very good and valuable seminar. Excellent faculty! Excellent program. The course was well-structured and concise. Well worth the time!" – William Gray, Esq.
"Judge Cope is a great lawyer and a great appellate judge." – Susan Spurgeon, Esq.
"The webinar met my needs and personal objectives. This was a very good program. It hit on the topics I had hoped the speakers would discuss." – David Persky, Esq.
"I thought the speakers were all very good." – Kevin Fitzsimmons, Esq.
"I will do business with you again. I get bombarded by seminar offerings, and I recognize some speakers whom I find less than acceptable, shall we say? Your two presenters were great. As I told you, I've been doing similar seminars for a long time." – Gerald Pierce, Esq.
"Judge Cope provided great content and knowledge." – Ed Foster, Esq.
"I thought all the speakers were wonderful, well versed, and very experienced. It was obvious that they knew their materials from practical experience as well as preparing for the presentation. This was a wonderful program for appellate practitioners that went a little deeper into some nuances than others."
"The information was concise and well-organized…The handout provides great information as to how lawyers are to navigate the case procedurally to preserve issues for appeal. Great organization and very useful presentation."
"Judge Cope has such a wealth of experience on and off the bench. His viewpoints from this experience highlighted the importance of preservation for appellate practitioners."
"I thought the program was very informative and easy to follow along. I like the easy-to-follow case law blurbs that are included, that way they can be easily jotted down and cited to for future use."
"Excellent program! Really gives a great guide to all things preservation!"
"Thank you. Great seminar. Fabulous speakers. Well-presented. Excellent supplementary material."
"Great topics that are important to appellate practitioners."
"Very satisfied as it touched on all aspects of appellate practice and providing litigation support to trial attorneys.
"Extremely informative and helpful."
"This was a wonderful presentation, particularly on the post-verdict motions."
"Great seminar."
"I thought it was informative and clear."
"Excellent!"
"The program was very useful and engaging."
"Easy to follow. Good presenters."
"Very informative."
"Very organized. Great tips."
"Very good speakers."
These additional testimonials are from a recent appellate program in FL with many of the same faculty:
"Great speakers; very informative program!" – Stephen M. Todd, Esq.
"The speakers were remarkably well versed in appeals."
"Excellent."
"Very informative."
"The best part for me was the attorney's fees lecture."
"Very good job with all speakers and handouts."
"Very informative material and helpful speakers."
"Excellent presentations by all. Very informative and useful information."
"The topic and content were both excellent."
"Jovial speakers with interesting and pertinent content."
Faculty
Hon. Gerald B. Cope, Jr. (Ret.)
Former Chief Judge, Florida's Third District Court of Appeal
Akerman LLP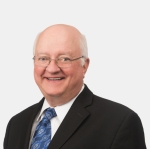 A former Chief Judge of Florida's Third District Court of Appeal and member of the court for 22 years, Gerald Cope is the chair of Akerman's Appellate Practice. He represents clients in appellate litigation at the state and federal levels. Ranked by Chambers USA, peers say "He's superb and doing great work." He is a founding member of Akerman Bench, an innovative practice including former appellate and trial court judges providing the perspective of both sides of the bench. He conducts practice oral arguments for attorneys appearing in state and federal appellate courts, serves as a consultant on appeals, and provides support to trial counsel.
Mr. Cope serves as an arbitrator in cases administered by AAA and its international division, ICDR, where he has been appointed in commercial and maritime matters. He was recognized by the Business Law Section of The Florida Bar for his contributions toward the 2013 enactment of the Revised Uniform Arbitration Act in Florida. As a member of the Court of Appeal, he participated in approximately 60 appeals involving arbitrability of disputes, interpretation of arbitration clauses, proceedings to enforce or vacate awards, and comparable proceedings involving appraisal clauses in insurance contracts.
He has served as an adjunct professor teaching federal and Florida arbitration at the University of Miami School of Law. He is a member of the Executive Council of the Florida Bar's International Law Section and Real Property, Probate and Trust Law Section. Mr. Cope also serves as a special master.
---
Christopher N. Bellows, Esq.
Partner
Holland & Knight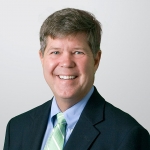 Christopher N. Bellows is an appellate attorney who has handled complex civil appeals in the Supreme Court of Florida, all Florida District Courts of Appeal and the federal appellate courts.
Mr. Bellows also has significant experience in complex commercial litigation, including areas of contract law, Uniform Commercial Code, business torts, foreclosures, receiverships, replevins, construction disputes, landlord-tenant litigation, product liability, personal injury, first amendment, employment discrimination, housing discrimination, environmental law, professional malpractice, antitrust, securities fraud and shareholder disputes.
---
Kristen Fiore, Esq.
Partner
Akerman LLP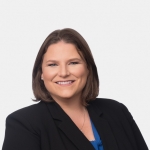 Board certified in Appellate Practice by The Florida Bar, Kristen Fiore's practice focuses on complex appellate matters. Prior to joining Akerman, Kristen served as a senior staff attorney for Florida Supreme Court Justice Barbara Pariente and a staff attorney for Fourth District Court of Appeal Judge Fred Hazouri. During her clerkships at both the highest and intermediate levels of appellate courts in Florida, she reviewed hundreds of briefs and participated in countless appeals, exposing her to a broad range of appellate issues and providing clients invaluable insight in framing compelling arguments and preservation of error issues during the trial stage of litigation.
Kristen's extensive experience encompasses civil and administrative cases touching on a wide range of law, including constitutional issues, discovery, class actions, damages, bankruptcy, malpractice, probate, Indian law, taxation, and family, among others. Significant areas of focus in her appellate work include financial, insurance, and labor and employment disputes.
Prior to entering the practice of law, Kristen held several roles in human resources and general management in the financial services and consulting industries. Kristen's diverse background provides her unique perspective into the intricate issues facing her clients.
---
Jamie Billotte Moses, Esq.
Partner
Holland & Knight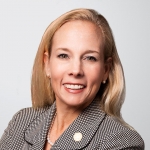 Jamie Billotte Moses is an Orlando litigation attorney and a member of the firm's Appellate Team. Ms. Moses focuses her practice primarily on state and federal appeals. She also has significant experience representing clients in real estate and broker litigation, professional malpractice litigation, along with insurance and bad faith litigation.
Ms. Moses is board certified in Appellate Law by The Florida Bar. Prior to joining Holland & Knight, she was a partner at a large Orlando law firm, where she led the appellate practice group.
---
Alyssa M. Reiter, Esq.
Partner
Wicker Smith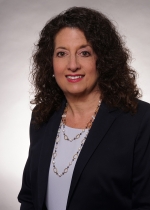 Alyssa Reiter is a partner at the Wicker Smith Fort Lauderdale office where she focuses her practice primarily on handling appeals, litigation support, and insurance coverage matters.
In a career spanning over 30 years, Alyssa has handled over 100 appeals and is counsel of record in dozens of reported opinions. She has represented clients in a wide range of cases, including products liability, professional malpractice, commercial litigation, insurance coverage and bad faith, vehicular accident, premises liability, and aviation. She has argued cases in the Florida Supreme Court, the Illinois Supreme Court, the 11th Circuit and the 7th Circuit, and numerous appellate courts throughout not only Florida and Illinois but the entire United States.
After the first 10 years of her practice in Florida, Alyssa moved to Chicago, Illinois. There, she headed the appellate department of a prominent litigation firm for many years. She achieved leadership roles in the Appellate Lawyers Association, being one of the only members to be asked to serve on the Board of Directors for three different terms. Alyssa was selected by her peers as a Leading Lawyer and a Super Lawyer in the field of civil appeals. In 2015, Alyssa was ranked #6 in the state of Illinois for women civil appellate lawyers. Alyssa also has earned an AV rating from Martindale-Hubbell, the highest rating awarded by that organization.
Alyssa has been a speaker at numerous Continuing Legal Education seminars, primarily on legal writing. She co-authored a chapter of an Illinois Institute of Continuing Legal Education book on product liability. For several years she also was one of three civil appeals lawyers the Illinois State Bar Association selected to write summaries of Illinois Supreme Court opinions for an ISBA publication.
Alyssa earned her Bachelor of Arts degree, with honors, from the University of South Florida in 1984 and then earned her Juris Doctor degree from the University of Florida in 1987, graduating cum laude and Order of the Coif.
---
Jack R. Reiter, Esq.
Shareholder
Gray Robinson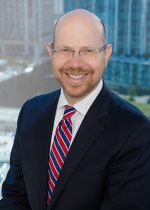 Jack is a shareholder at GrayRobinson and is chair of the appellate practice group. He is board certified in Appellate Practice by The Florida Bar, AV rated by Martindale-Hubbell, and ranked by Chambers USA for appellate law. In addition to appeals, Jack focuses his practice on litigation and trial support matters in commercial and business disputes, insurance coverage issues, products liability and negligence, and toxic tort law. Jack has handled trial support proceedings in state and federal courts in Florida and in multiple jurisdictions outside of Florida. He has experience in preparing and arguing complex trial motions to dismiss and for summary judgment, as well as motions in limine and motions for directed verdict.
Jack has served as chair of The Florida Bar Appellate Court Rules Committee, the Appellate Practice Section of The Florida Bar and the Dade County Bar Appellate Court Committee. He is a member of the American Bar Association, the Tort and Insurance Practice Section and the Defense Research Institute.
---
Fees
Three Recorded Package options to choose from:
Video (with sound)* Recording & Materials Package – DVD or Download:  $429
Audio Only* Recording & Materials Package – CD or Download:  $429
Order both the Video* and Audio Only* Packages for only $50 more – DVD or Download:  $479
For CDs, please add $8.50 shipping and, in CA, sales tax.
This program will be recorded live on August 1 & 3, 2023
*The Video recording is a video of the webinar (with sound). The Audio recording is audio only, for those who wish to listen to it without visuals (such as in the car).
Note: All downloads must be downloaded to a computer first, before transferring them to another device. 
(Recorded packages are available approximately two to three weeks after the seminar is held.)
CLE Credit
FL  General:  This program is approved for 8.0 units of General, 8.0 units of Civil Trial and 8.0 units of Appellate Practice CLE credit in Florida through February 28, 2025
CA General: This program is approved for 6.5 general CLE units in California.
CA Certified Legal Specialist Credit in Appellate Law – Participatory CLE:  Approved for 6.5 Participatory units through July 31, 2025.
CA Certified Legal Specialist Credit in Appellate Law – Self-Study CLE:  Approved for 6.5 Self-Study units through July 31, 2028.
NY General: This course is eligible for approval, under New York's CLE Approved Jurisdiction policy, for up to 6.5 CLE units. Pincus Professional Education is a CA Accredited Provider, which is a NY approved jurisdiction. See Section 6 of the New York State CLE Board Regulations and Guidelines for further information.
This program is approved for CLE in the states listed above.  Upon request, Pincus Pro Ed will provide any information an attorney needs to support their application for CLE approval in other states other than what is listed above.