Bankruptcy 101: Chapter 7 and 13 Nuts and Bolts [Two-Part Webinar]
Audio program! (check our CLE Programs page for live versions)
This summer, we are holding an in-depth course on Chapter 7 and Chapter 13 Bankruptcy practice. This two-part course is an introductory level program, covering what you need to know about Chapters 7 and 13 cases as an attorney practicing in this area, or an attorney needing to advise your clients if they are considering bankruptcy.
In Part I, on August 11th, your faculty will give you a thorough introduction to Chapters 7and 13 and then delve into the practice responsibilities and law when representing debtors. Your faculty will then conclude Part I giving you a good look at the role of the Trustee
In Part II, on August 13th, your faculty will delve into the Chapter 13 case and then give you a good look at the tasks and law when representing creditors.
The entire course is designed to give you a good look at the law and the practical aspects of the cases, including advice, strategies, tasks and even check-lists.
Can't attend? This program will be recorded live on August 11-13, 2020. The recorded package, including seminar materials, will be available approximately one to two weeks after the live program date.
Order today and you'll receive a discount on your registration (or recording). Your discount will automatically be applied in the cart (see the fees tab for details).
If you are interested in our Chapter 11 Bankruptcy course, please click here. If you order our Chapter 11 and Chapter 7/13 programs at one time, you will receive an additional 10% off your order. Use coupon: BK2020.
Or, if you'd like a quick overview of bankruptcy law, please take a look at our Bankruptcy for the Non-Bankruptcy Attorney webinar recording.
Agenda
Agenda is in the works! It might be changed slightly from below. Check back soon!
Part I: August 11th
Introduction
Overview of bankruptcy court
Resources available on court website
CM/ECF Issues
Motion Practice

Notice and service rules
Contested matters
Ex parte motions

Adversary Proceedings
Appeals
Ethical Issues

Ex Parte communications
Sanctions
Employment and fees
Debtor's Representation, Chapter 7
The concept of Chapter 7
Counsel's "Toolkit"
Pre-petition information gathering process

Identification of the Debtor (Social Security; Driver's License)
Information and documents for the petition, schedules, and statements
Income, expenses, and Means Test
Assets to be listed; valuation and exemptions
Creditors to be listed
Credit counseling certificate pre-filing requirement & pre-discharge Financial education requirement

Filing and its effect; the Automatic Stay
Interaction with Chapter 7 trustee and US trustee
How to Prepare for the 341 meeting
What happens at the 341 Meeting of Creditors with the Chapter 7 Trustee
Objection to Exemptions by the Trustee
Negotiations with the Trustee for purchase of non-exempt assets
60-day deadline for discharge complaints

Section 523
Adversary Proceedings

Issuance and Effect of the Discharge Order
Treatment of types of claims:

Secured claims

Foreclosure/Stay Relief
Reaffirmations
Surrender
Redeem

Unsecured claims
Non-dischargeable claims
Role of the Trustee in Chapter 7 Proceedings
Overview
Preparing for the Sec 341 Meeting of Creditors
Liquidation of Assets
Objections to Exemptions, Discharge and Abusive Filings
Why Can't We Just Get Along?
Part II: August 13th
Chapter 13
Overview

Definition
Who qualifies as debtor/eligibility requirements
Benefits/reasons to file

Client Responsibilities and Information

Income and expense information

Tax return
Income proof
Bank statements

Asset information and valuation
Debtor information
Pre-filing credit counseling

Drafting Plan, Schedules and Statements, Means Test
Filing Documents/Paying Court Filing Fee
Getting Attorney Fees Paid

No-look fee
Fees at hourly rate — fee application
Local Bankruptcy Rule 2016-1

Section 341 Meeting

Pre-meeting requirements — e-mail documents to Trustee
ID/SSN proof
What happens at meeting

Plan Confirmation Issues
Role of Chapter 13 Trustee
Post-Confirmation Issues
Debtor Financial Education
Completion of Plan and Discharge
Creditor's Representation, Chapters 7 and 13
Overview of Creditor's Rights

Chapter 7 (liquidation)
Chapter 13, 11, 12 (reorganization)

Chapter 13 Plan Treatment

Proof of Claim
Rule 3002.1 (Payment Change Notices, Post-Petition Fees)
Conduit vs. Non-Conduit
Cram Down and Claim Valuation
Mortgage Modification Mediation

Automatic Stay

Termination of Automatic Stay
Consecutive Filers

Rights of Creditors in Special Situations

Sales Free and Clear of Liens
Termination of the Automatic Stay

Chapter 11
Special Circumstances

Judgment Lien Avoidance
Exceptions/Objections to Discharge
Dismissal and Conversion
Date/Time/Location
Online Course
Dates:
Part I: August 11, 2020
Part II: August 13, 2020
Times for both sessions:
9:00 a.m. – 12:10 p.m. PDT
11:00 a.m. – 2:10 p.m. CDT
12:00 p.m. – 3:10 p.m. EDT
Program materials:
Registration includes an electronic copy (.pdf) of your seminar handbook.  This will be emailed to you a few days before the program.  Be sure to check your spam folder if you don't see it by then.  Please put info@pincusproed.com in your address book to make sure you receive your pdf of the program handbook.
Testimonials
The following testimonials are from our previous Bankruptcy Chapter 7 and 13 programs throughout the country, with roughly the same agenda and many of the same faculty:
"The mock creditor's meeting was very informative and also engaging." – Jeff Kulinsky, Esq.
"Entertaining and informative." – Jonathan T. Schlake, Esq.
"All of the speakers had great things to add to the seminar!" – Jackie Laino, Esq.
"Excellent program overall. Love that the practical points and insider views of the speakers" – Sarah LaBarbara. Esq.
"Very good coverage of the basics and practice tips" – Rena Kreitenberg, Esq.
"Great presentation!" – Joseph Garibyan, Esq.
"Very helpful" – Joy Johnson, Esq.
"Nice general overview. Panel had a good knowledge base both academic and practical" – Jeff, Esq.
"Excellent course" – Sally Rowshan, Esq.
"Best survey of business bankruptcy. Good mix of basics and details." – Runo Fernandez
"Even though the course addressed basic and routine matters, I found it very helpful to clarify many current concepts of practical tips…all [of the speakers] were very good and very knowledgeable." – James A. Pope, Esq.
"Seminar was very comprehensive." – Bud Ferrer, Esq.
"The panel was very approachable and knowledgeable." – Mike Jaurigue, Esq.
"Very satisfied with the tools and scope of presentations." – Geoff Wiggs, Esq.
"Good, timely and pertinent information!! Delivered what was promised!" – Charles R. Steinberg, Esq. (Washington)
"All of the individuals appeared to have an in-depth knowledge of the subject." – William G. Schneberg, Esq.
"Gave a good overview of bankruptcy law."
"This was a good balance between practice tips and substantive law."
"I thought it was very informative… The speakers were all good."
"This is a very good seminar."
"Exactly what I needed – a broad overview of Chapter 7."
"The speakers were knowledgeable and engaging."
"Great practical info."
"Completely satisfied."
"Very good session providing a thorough intro to Ch 7 & 13."
"I got a basic understanding of bankruptcy law which was my goal."
"I was impressed."
"Very good speakers."
"Knowledge was outstanding!"
Faculty
Erin K. Brignola, Esq.
Of Counsel
Cooper Levenson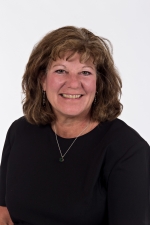 Located in our Bear, Delaware office, Erin K. Brignola serves as "Of Counsel" in the firm's Bankruptcy Practice Group. Although her work focuses on consumer bankruptcy, Erin brings a practical knowledge of the interrelationship between bankruptcy law and other legal areas such as family law, real estate law, and the drafting of wills.
A member of the National Association of Consumer Bankruptcy Attorneys, Erin has over 25 years of legal experience. She has lectured for the National Business Institute, the Delaware State Bar Association, the Delaware Volunteer Legal Service, the People's Law School, the American Bar Association and the National School for Paralegal Studies.
Erin is a graduate of Mount St. Mary's College with a degree in Accounting (B.S., 1985). Erin graduated from Widener – Delaware Law School (J.D., 1988). Erin was admitted to the Supreme Court of Pennsylvania in June 1989 and the Supreme Court of Delaware in December 1989. She is also admitted, since 1989, in The United States District Court for Pennsylvania, practicing in both the Eastern District and the Middle District, as well as the United States District Court of the State of Delaware from January 1990. Erin serves the American Bankruptcy Inn of Court as a Master and a Mentor, and on the United States Bankruptcy Chief Judge's Pro Se Bankruptcy Initiative Panel as a Board member.
As a practical service to her clients, she is a title officer and handles real estate closings; Erin also provides documents for elder law protection including wills, simple trusts, power of attorney documents and advanced health care directives.
---
Scott N. Brown, Esq.
Partner
Bast Amron Attorneys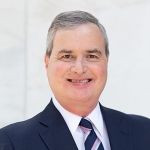 Scott N. Brown is a Chamber USA ranked partner of the firm and panel Trustee. Scott is considered a thought leader in the industry and has been practicing in the bankruptcy/insolvency field for 17 years. Scott concentrates his practice on court-appointed fiduciary representation, creditor's rights, complex bankruptcy litigation and business reorganization.
Scott has been a Chapter 7 Panel Trustee in the Southern District of Florida since 2011 and has served as a trustee in numerous multimillion-dollar bankruptcies. Scott also routinely serves in a variety of other fiduciary roles including as Chapter 11 trustee, Examiner, and Receiver, and has also served as a mediator in multiple bankruptcy disputes. In addition, Scott routinely represents other trustees, assignees, and receivers.
Scott is active in various industry and community organizations; he currently serves on the Board of the National Association of Bankruptcy Trustees (NABT) and is a past president of the Bankruptcy Bar Association of the Southern District of Florida.
Scott frequently serves as a speaker for various professional groups.
---
Stella Havkin, Esq.
Partner
Havkin & Shrago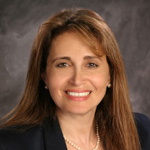 Stella Havkin, received her B.A. from York University in Toronto, Canada with a focus on Psychology and Political Science in 1984. She was awarded her degree with the honor of Magna Cum Laude. While at York University, Ms. Havkin was on Dean's List and Dean's Honor Roll, 1980-1984. She was a member of the Vingt-Deux Club (the top twenty-two graduating students). While at York University, Ms. Havkin worked for the Canadian Armed Forces where she conducted statistical analyses and authored an article which was published in a NATO publication on attrition of women in the military.
Ms. Havkin received her J.D. from University of California, Hastings College of Law in May, 1987. While at Hastings, she was a Member of Hastings International and Comparative Law Review from 1985-1986, Associate Note Editor, 1986-1987 and the author of the Note, "The Foreign Sovereign Immunities Act: The Relationship Between the Commercial Activity Exception and the Noncommercial Tort Exception in Light of De Sanchez v. Banco Central de Nicaragua", published in Volume 10:2, September, 1987 which was selected for publication on Westlaw. Also, while at Hastings, Ms. Havkin served as a judicial extern to the Honorable Justice M.O. Sabraw – California Court of Appeal, First District, Fourth Division.
Ms. Havkin has been a member of the California State Bar since 1988. She is admitted to practice before the all the Courts in California, the Ninth Circuit of Appeals, the Fifth Circuit of Appeals, the Federal District Courts in California and in Austin, Texas.
Ms. Havkin is a Certified Bankruptcy Specialist certified by the State Bar of California Board of Legal Specialization and a Certified Consumer Bankruptcy Law Specialist certified by the American Board of Certification.
Ms. Havkin's practice has focused on commercial litigation, real estate litigation and bankruptcy.
She has represented debtors, creditors and trustees in over 500 Chapter 7, Chapter 13 and Chapter 11 bankruptcy cases as well as in involuntary bankruptcy cases in California, Texas and Florida. Ms. Havkin has been involved in numerous contested matters, adversary proceedings, trials as well as appeals. She has been retained as an expert witness in several bankruptcy cases.
Ms. Havkin has been a partner at the firm of Litwak and Havkin from 1998 through end of July, 2012. Since August, 2012, she has been a partner with Havkin & Shrago.
She has been a member of and a presenter at numerous panels on Chapter 13 cases, Motions to Dismiss in Bankruptcy Court, Opinions of the San Fernando Valley Bankruptcy Judges, Current Attacks on the Homestead Exemption, Federal Bar Association Panel on Ethics and Representing Spouses in Bankruptcy, The Unscheduled Lawsuit, Is the Fight Over? Claim and Issue Preclusion in 523 Cases, as well as Settling Cases with Chapter 7 Trustees.
Ms. Havkin is the author of the Article "BECAUSE OF CALIFORNIA'S EXPANSIVE
DEFINITION OF SECURITIES LAW VIOLATIONS, YOUR CLIENTS MAY HAVE VIOLATED
SECURITIES LAWS AND CREATED NONDISCHARGABLE DEBTS ALL WITHOUT THEIR
KNOWLEDGE" published in the Central District of California Consumer Bankruptcy Attorneys Association Newsletter in January, 2013. She is also the author of the Article "GIVE MOTIONS TO DISMISS IN BANKRUPTCY COURT A SECOND THOUGHT. THEY ARE NO LONGER A LONGSHOT!" published in the San Fernando Valley Bar Journal June, 2013. She also co-authored the Article "Attorney Client And Attorney Work Product Privileges: How to Protect Them and Not to Lose Them" published in the Central District of California Consumer Bankruptcy Attorneys Association Newsletter in January, 2015.
Ms. Havkin is editor of the Central District of California Consumer Bankruptcy Attorneys Association Newsletter and is on the Board of the same organization.
Ms. Havkin was named as 2013 and 2014 Super Lawyer in the Super Lawyer Magazine in the field of Consumer Bankruptcy Law.
Ms. Havkin is a commissioner with the State Bar of California Bankruptcy Legal Specialization Board.
---
Nicole Mariani Noel, Esq.
Kass Shuler, P.A.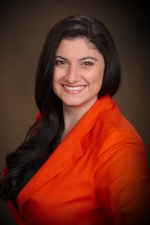 Nicole Mariani Noel is a Shareholder at Kass Shuler, PA., where she has been practicing in the fields of Bankruptcy, Creditors' Rights and Insolvency, Real Estate, Consumer and Business Litigation since 2009. Ms. Noel heads the Bankruptcy practice group for the firm and handles cases throughout the State of Florida, including the Northern, Middle and Southern Districts. Her membership includes the American Bankruptcy Institute, The Florida State Alumni Real Estate Network, Tampa Bay Bankruptcy Bar Association (TBBBA), The Florida Bar, and the American Legal and Financial Network. Ms. Noel CoChairs the Bankruptcy Practice Group for the American Legal and Financial Network (ALFN) and formerly CoChaired the Case Law Update Subcommittee for the Real Property Finance and Lending Committee of the RPPTL Section of the Florida Bar. Most recently, Ms. Noel joined the Board of Directors for the Tampa Bay Bankruptcy Bar Association and Chaired the Pro Bono and Community Service Committee and later served as the Editor for The Cramdown, the quarterly publication of the TBBBA. Her published work includes Was Brown a Rash Decision? (The Cramdown, Summer 2014); Incompatible Personalities: Investigating the Mutually Exclusive Nature of § 1322(b)(2), (5) (ABI Journal, November 2012) and Stripping Down Your Spouse: Tenancy by the Entirety Property Ownership under § 506 (ABI YLC Newsletter, September 2012). Ms. Noel is active in the community and frequently volunteers her time to speak at local Universities on topics which include ethical concerns facing young attorneys, time management, and first year law practice pointers. Ms. Noel is an adjunct professor at St. Petersburg College teaching Bankruptcy and Civil Litigation. She participated in the 2016 NextGeneration program held by the Bankruptcy Judges during the National Conference of Bankruptcy Judges (NCBJ). Ms. Noel was honored to become a Fellow for the Florida Bar Leadership Academy. She has also been named one of ALFN's Junior Professionals and Executives Group (JPEG)'s stand-out young professional to watch in 2016. She received her undergraduate degree from The Florida State University and her Juris Doctor and Masters of Business Administration degrees from Stetson University College of Law and Stetson University School of Business Administration. Ms. Noel was born and raised in St. Petersburg, Florida and is enjoying embarking on her greatest adventure, being the mother of two daughters, along with her husband.
---
Kelly Roberts, Esq.
Founder
Roberts Law, PLLC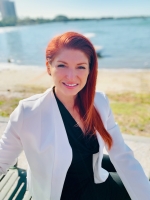 Kelly Roberts practices primarily consumer bankruptcy with an emphasis on debtor representation. Ms. Roberts has extensive experience and expertise with chapter 7 bankruptcy, chapter 13 bankruptcy, and the Southern District of Florida's Mortgage Modification Mediation program.
Ms. Roberts is a routine chapter 13 panelist at the different Bankruptcy Basics and Beyond programs presented by Put Something Back and the Dade County Bar Association. She is a member of the steering committee and presenter at the annual University of Miami Bankruptcy Skills Workshop. Ms. Roberts is also a frequent guest speaker for clinical and core bankruptcy classes at both the University of Miami School of Law and Florida International University. She is also serves as a mentor for law students taking on their first bankruptcy cases as part of the Eleanor R. Cristol and Judge A. Jay Cristol Bankruptcy Pro Bono Assistance Clinic.
---
Fees
Register now and save $100 on each registration!
Registration fees are per person.
Individual: $425
On sale for $299
Group: $399 per person for 2 or more from the same company pre-registering at the same time
On sale for $289
Government employee/Legal Aid** Rate: $375
On sale for $259
*Your discount is automatically applied at check out.
If you purchase both this course and our Chapter 11 program, you can take an extra 10% off with the code BK2020.
Program materials:
Registration includes an electronic copy (.pdf) of your seminar handbook.  This will be emailed to you a few days before the program.  Be sure to check your spam folder if you don't see it by then.  Please put info@pincusproed.com in your address book to make sure you receive your pdf of the program handbook.
* Law Student Rate is for current law students only.  Please bring your law school ID to show when you check in for the program.
Legal Aid attorneys are those attorneys employed by Legal Aid/non-profit firms.  It does not include attorneys who have their own practice, or are employed by law firms, that volunteer their time for non-profit causes or take on pro-bono cases. It also does not include attorneys who serve on non-profit boards.
Full and partial scholarships may be available to a limited number of Legal Aid attorneys, based upon registration. Please call (877) 858-3848 to discuss or email your request to info@pincusproed.com.
CLE Credits
CA General:  This program is approved for 6.0 units of general CLE in California.
FL General:  This program is pending approval for general CLE in Florida.
FL Board Certified:  This program is pending approval for Board Certified CLE in Florida.
IL General: This program is approved for 6.0 units of general CLE in Illinois through 8/10/22.
WA General:This program is approved for 6.0 units of general CLE in Washington.
This program is approved for CLE in the states listed above.  Upon request, Pincus Pro Ed will provide any information an attorney needs to support their application for CLE approval in other states other than what is listed above. Many attorneys ask for this and are approved in other states.
Terms & Refund Policies
Recording policy: No audio or video recording of any program is permitted.
Seminar Cancellations: Should you be unable to attend for any reason, please inform us in writing no later than 14 days prior to the event and a credit voucher will be issued. If you prefer, a refund, less a $50 non-refundable deposit, will be issued. No refunds or credits will be given for cancellations received within 14 days of an event. However, if you notify us within 14 days of an event, and wish to convert your in-person attendance registration to an Audio CD package (with handout), we can do so. A small additional shipping charge, and sales tax in CA, will be incurred. No shipping charge is incurred for downloads. We will also issue a voucher for the amount paid if you notify us within 14 days and prefer not to have the audio recording.
Substitutions may be made at any time.
Reminder: The room temperature at hotels and other seminar locations are notoriously hard to control. Please bring a sweater or jacket in case it gets cold and/or layer as if you are going to the movies so you are comfortable.
For policies related to audio products, please select "I want a download or CD" on the right.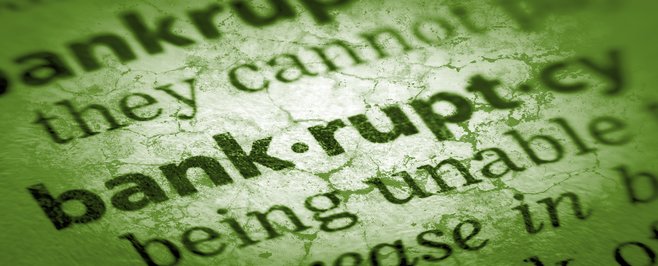 August 11 & 13, 2020 | Two-Part Webinar