2nd Annual IP Year in Review – Exploring Key Copyright, Patent, and Trademark Cases and Developments for 2023 Webinar [Recorded Package] (National)
Audio program! (check our CLE Programs page for live versions)
Would you like to attend live?  Click here to register to attend this program live.
Due to overwhelming demand, we cordially invite you to join us once again for an engaging webinar. Delve into the world of Intellectual Property as seasoned professionals in the field provide an insightful retrospective of the pivotal events in Trademark, Copyright, and Patent law throughout 2023. Stay current with the latest in Intellectual Property by exploring the significant cases, amendments in statutes and regulations, and upcoming legislative concerns that lie on the horizon.
Immerse yourself in this captivating and enriching 3.5-hour webinar scheduled for January 2024. Our expert presenters will focus on essential case precedents, administrative advancements, and legislative shifts. Furthermore, gain advanced insights into pending cases that warrant attention in the future.
Order the program now and we'll provide you with the download or CD/DVDs after it is held and recorded live, on Tuesday, January 30, 2024.
This program will be recorded live on Tuesday, January 30, 2024. The recorded package, available in audio or video format and including seminar materials, will be available approximately two to three weeks after the live program ends.*
* The Video recording is a video of the webinar (including sound). The Audio recording is audio only, for those who wish to listen to it without visuals (such as in the car). You can also purchase both formats together. Note: All downloads must be downloaded to a computer first, before transferring them to another device.
Are you interested in enhancing your public speaking abilities? There's no better moment than now to take action! Acquire a copy of Faith Pincus' book, "Being Heard: Presentation Skills for Attorneys," published by the ABA. ABA members can enjoy a special discount of 10%-20%.
Alternatively, you have the option to order a signed paperback directly from us at a discounted price, including free shipping.  Click here to order your signed copy directly from us.
The book is also conveniently available on Amazon in both Kindle and paperback formats. Don't miss this opportunity to improve your presentation skills and make your voice heard!
What You Will Learn
This live webinar will be recorded Tuesday, January 30, 2024. The recorded package will be available approximately 2-3 weeks after the program.
The cases/agenda below will be updated at the end of 2023.
2023: The Year in Trademark Law
Robert C. Cumbow, Miller Nash
Jack Daniel's v. VIP (the dog toy case)
Abitron v. Hetronic
Hermes v. Rothschild
Van's v. MSCHF
Yuga Labs v. Ryder Ripps
In re Lizzo
Vidal v. Elster (the "Trump Too Small" case)
Diece-Lisa Industries v. Disney (the "Lotso" case)
Chrysler v. Mahindra
MGA Ent'mt v. Clifford T.I. Harris (the "OMG GIRLZ" case)
Bertini v. Apple
Monster Energy v. Vital Pharmaceuticals
Curtin v. United Trademark Holdings (the "Rapunzel" case)
Rhode-NYC LLC v. Rhodedeodato Corp. (the Hailey Bieber case)
Grubhub v. Relish Labs
PIM v. Haribo
Zuru v. Lego
In re Hilton Palacio del Rio
In re Seminole Hard Rock Hotel & Casino
Penn State v. Vintage Brand
In re Nike (the SNKRS case)
Kyland Young v. NeoCortext Inc. (Right of Publicity v. AI)
Hepp v. Meta (Right of Publicity)
"Tentative – additional cases will be added at the end of 2023."


2023: The Year in Copyright Law
Sean M. Callagy, Arnold & Porter and Josh Escovedo, Buchalter
Case list and rule changes to be announced at the end of 2023


2023: The Year in Patent Law
Delfina Homen, Miller Nash and Philip Nulud, Buchalter
Case list and rule changes to be announced at the end of 2023

Dates/Times/Locations
Recording of Live Webinar
This program will be recorded live on January, 30, 2024. If you would like to attend live, click here.
The recording will be available approximately two weeks to three after the live program is held.
Testimonials
"All the speakers were great. They all had interesting cases and were all clearly comfortable with the material as subject matter experts. As a non-IP attorney, they made it easy for me to understand and didn't fill the seminar with too much industry jargon. Thanks, everyone." – Steve DeShazo, Esq.
"I really enjoyed this. Highly informative."
"Good overview/mix of content."
"The outlines for each important case were incredibly helpful."
"Well done by everyone."
"The slides and outlines are a solid resource."
"Great program."
"Efficient and helpful."
Faculty
Sean M. Callagy, Esq.
Partner
Arnold & Porter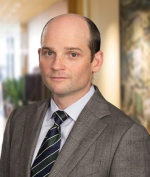 Sean Callagy has a wide range of experience in commercial litigation matters. He has litigated widely in federal and state courts, including claims under trade secret law, contract and business tort laws, the Lanham Act, and federal patent and copyright laws. He has also litigated matters arising under the Sherman Antitrust Act and state unfair trade practice statutes. Mr. Callagy has represented clients at all stages, from administrative agencies to federal and state trial proceedings, from preliminary remedies to post-trial motions, as well as in courts of appeal and the US Supreme Court. Mr. Callagy also has significant courtroom experience. This includes acting as second-chair in a three-week federal copyright jury trial, and also having served as a volunteer Assistant District Attorney for the City and County of San Francisco during spring of 2015, in which Mr. Callagy tried three cases to jury verdict and handled numerous other courtroom proceedings.
Mr. Callagy also has provided counseling to clients concerning general copyright, trademark, and patent advice, as well as antitrust implications from the formation of patent pools and merger clearance by antitrust enforcement agencies. While in law school, Mr. Callagy served as an extern to the Honorable Magistrate Judge Joseph C. Spero of the United States District Court for the Northern District of California. He served as Editor-in-Chief of the Berkeley Business Law Journal and was a member of the Board of Advocates.
Prior to law school, Mr. Callagy was a Fulbright Fellow in Hamburg, Germany, where he taught at the Emilie-WüstenfeldGymnasium and attended the University of Hamburg. Mr. Callagy is fluent in German.
---
Robert C. Cumbow, Esq.
Partner
Miller Nash LLP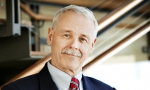 Bob Cumbow counsels domestic and international businesses and entrepreneurs on intellectual property registration, agreements, licensing, due diligence, and protection for advertising, publishing, and internet issues. His practice includes matters relating to trademark search, clearance, prosecution, and policing; copyright and publicity right clearance; licenses, assignments, contracts, releases, and publishing agreements; alcoholic beverage branding, labeling and advertising; communications and media law; intellectual property dispute resolution; domain name disputes; advertising compliance; and promotional contests and sweepstakes.
His clients have included wineries, breweries, and distilleries; beverage and specialty food companies; telecommunication and wireless companies; news and entertainment media; computer hardware and software companies; video and board game developers; cannabis and cannabis-related businesses; advertising agencies; a major league baseball team; an international evangelist; artists, arts organizations, independent film makers, playwrights, authors, and musicians; and major international retailers, manufacturers, and distributors of books, appliances, clothing, pharmaceuticals, and food products.
Bob has been a revered adjunct law professor for more than 20 years, teaching the foundations of IP law and sharing the passion for popular culture, language, and history that informs his practice, fuels his appreciation for client's brands and creations, and enhances his ability to help clients protect their businesses.
---
Josh Escovedo, Esq.
Shareholder
Buchalter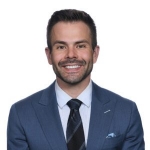 Josh Escovedo is a shareholder in Buchalter's Sacramento and Los Angeles offices. He is a member of Buchalter's Litigation, Intellectual Property, and Real Estate Practice Groups. With a keen focus on delivering exceptional legal representation, Josh's expertise encompasses a diverse range of legal areas.
Josh's litigation practice focuses on complex matters involving breaches of contracts, fraud, shareholder and partnership disputes, and other business-related actions. Josh has also become known as a recognized authority in defamation and free-speech actions. His thorough understanding of these matters allows him to provide strategic counsel and achieve favorable outcomes for his clients.
Josh's intellectual property practice focuses on trademark and copyright law and includes litigation and transactional matters. Josh regularly handles infringement litigation, trademark and copyright registration, licensing, and acquisitions and sales of intellectual property. His comprehensive approach ensures that his clients' intellectual-property assets are protected and maximized.
Josh also maintains a sophisticated real estate practice, catering to a wide range of needs for commercial property owners and developers. His expertise includes commercial contract and lease disputes, purchase and sale litigation, development disputes, fraud actions, mechanic's lien claims, and general advice and counsel to property owners and developers. Josh's dedication to his clients' success and deep understanding of the real estate industry make him a trusted advisor in this complex field.
Josh is certified by the NFLPA, CFLPA, and MLBPA (pending) as a contract advisor. As both an agent and an attorney, Josh has developed an intimate understanding of the sports industry, its collective bargaining agreements, and the business of sports. This valuable insight has paved the way for him to establish a specialized sports practice, catering to the diverse needs of athletes, coaches, managers, teams, and fellow agents. Whether it's reviewing services contracts, negotiating endorsement deals, or representing clients' interests in arbitration, Josh's deep understanding of the sports provides a significant advantage to his clients. With his knowledge and experience, Josh can navigate the complexities of sports-related legal matters with precision and ensure his clients receive the best possible outcomes.
---
Delfina Homen, Esq.
Special Counsel
Miller Nash LLP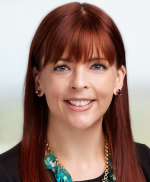 Delfina Homen is an intellectual property litigator and has represented clients from diverse industries in lawsuits involving patent, trademark, and copyright infringement, trade secrets, unfair competition, and tort and contract disputes. She also advises and represents clients in trademark opposition and cancellation proceedings before the Trademark Trial and Appeal Board and patent inter partes review proceedings before the Patent Trial and Appeal Board.
Additionally, Delfina uses her advocacy skills and intellectual property knowledge to advise and represent clients in the international sphere, helping clients protect their intellectual property and defend their products with U.S. Customs & Border Protection and the International Trade Commission. Through her work in these administrative proceedings, Delfina has developed an understanding of regulatory issues not seen in the typical litigation, and can provide clients with valuable insights as a result.
Delfina also brings her considerable breadth of IP knowledge to the firm's Privacy & Data Security Team and its Cannabis Team.
Delfina understands that not every matter is destined for litigation. She partners with clients to obtain favorable resolutions for each unique situation. Delfina has successfully represented clients in private and court-ordered mediations. She also has experience drafting, reviewing, and negotiating trademark usage agreements, litigation settlement agreements, and licensing agreements.
Outside of litigation, Delfina is experienced in IP procurement and enforcement. She has worked on numerous trademark and patent applications, assisting clients in obtaining the IP protection they need to grow and support their business strategies. Delfina has also organized and run large trademark, patent, and copyright enforcement programs for national companies.
Before law school, Delfina worked as an undergrad research assistant at Oregon State University and then after college as a research assistant at Shriner's Hospital for Children and Oregon Health & Science University.
---
Philip Nulud, Esq.
Shareholder
Buchalter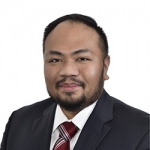 A seasoned intellectual property attorney, Mr. Nulud has assisted clients in developing, protecting, and licensing their valuable ideas by providing critical freedom to use clearance and infringement opinions for patents and trademarks, while also preparing, prosecuting, and enforcing their patents, trademarks and copyrights. He is also very experienced with the enforcement and prosecution of trademarks overseas and in particular in China.
Mr. Nulud also engages in negotiating and drafting license agreements as well as influencer agreements and endorsement deals for many brands, fashion houses, celebrities, retailers, artists, and consumer product companies.
Mr. Nulud has also successfully represented clients in high-stakes intellectual property litigation in both Federal and California state courts, Mr. Nulud has also assisted clients with complex infringement and counterfeiting matters domestically and worldwide. He regularly represents clients in connection with ICANN domain name arbitration proceedings, and has acquired hundreds of domain names for his clients that are critical to their business success.
Apparel & Textiles
Mr. Nulud has extensive experience serving clients in the apparel and textile industry. He has represented global fashion companies in brand protection, trademark clearance, international expansion, enforcement, and licensing transactions, including risk assessment of advertising campaigns and social media posts. Representative clients include:
Contemporary clothing brands
Sports brands, from traditional, to contemporary and action sports
Footwear brands
Clothing retailers with hundreds of stores nationwide
Celebrities and Influencers
Premium denim brands
Couture fashion and bridal wear brands
Up-and-coming casual wear brands
Up-and-coming contemporary brands
The Los Angeles Business Journal has recognized Mr. Nulud as one of the 2019 "Most Influential Minority Attorneys" and a nominee for "Service Provider of the Year" at the 2018 Fashion & Beauty Awards. He was awarded Best Under 40 by NAPABA. He was also selected as a 2020 and 2021 "Rising Star" by Super Lawyers.
---
Fees
Three Recorded Package options to choose from:
Video (with sound)* Recording & Materials Package – CD or Download:  $249
Audio Only* Recording & Materials Package – CD or Download:  $249
Order both the Video* and Audio Only* Packages for only $50 more – CD or Download:  $299
*The Video recording is a video of the webinar (with sound). The Audio recording is audio only, for those who wish to listen to it without visuals (such as in the car).
Note: All downloads must be downloaded to a computer first, before transferring them to another device.
For CDs, please add $8.50 shipping and, in CA, sales tax.
This program will be recorded live on January 30, 2024.
(Recorded packages are available approximately two to three weeks after the seminar is held.)
CLE Credit
CA General:  This program is approved for 3.25 units of general CLE in California.
OR General: This program is approved for 3.25 units of general CLE in Oregon.
FL General: This program is approved for 4.0 units of general CLE in Florida through 07/31/25.
FL Board Certified: This program is approved for 4.0 units of Intellectual Property Law in Florida through 07/31/25.
WA General: This program is approved for 3.25 units of General CLE in Washington through 01/29/29.
NY General: This course is eligible for approval, under New York's CLE Approved Jurisdiction policy, for 3.25 CLE units. Pincus Professional Education is a CA Accredited Provider, which is a NY approved jurisdiction. See Section 6 of the New York State CLE Board Regulations and Guidelines for further information.
This program is approved for CLE in the states listed above.  Upon request, Pincus Pro Ed will provide any information an attorney needs to support their application for CLE approval in other states other than what is listed above. Many attorneys ask for this and are approved in other states.