Probate Litigation 101: The Nuts and Bolts (FL) – Clearance
Audio program! (check our CLE Programs page for live versions)
This program is no longer eligible for CLE credit, but it is a good review of probate litigation in Florida. It is now 50% off.
Our Probate Litigation: Nuts and Bolts program takes an in-depth look at the pre-procedural rules, statutes, and major issues and areas of law that you need to handle when dealing with probate litigation. Since so much of probate litigation is the time leading up to actual trial, a large portion of the program will be focused on all of the actions, procedures and tasks you must know about, and accomplish, long before you get to trial. You'll also get concrete advice regarding trial procedure and what to expect.
Our speakers cover a multitude of procedural issues, statutes and case law that govern Probate Litigation, and provide practical advice geared to helping you succeed before and at trial.
This audio program is geared towards the attorney who already has a good understanding of estate planning law and terms. Litigators wanting to know more about this form of litigation may want to order some of our estate planning audio packages to familiarize themselves with the concepts, legal areas, terms and other particularities of estate planning – of which there are a lot – prior to taking this course. You can search on "Estate Planning" under our audio tab to find many options, or call us for some suggestions (877) 858-3848.
The recording date for this program is April 13, 2018.
Do you want to improve your public speaking skills? Get Faith Pincus' newly published book Being Heard: Presentation Skills for Attorneys, from the ABA now (ABA members receive 10% off). It is also available on Amazon in Kindle and paperback versions.
What You Will Learn
Procedure & Timelines
Statutory deadlines

Estate proceedings
Trust proceedings
Probate Code – look to underlying cause of action

Local Rules
Petitions
Motions
Ex Parte
Citation and Summonses
Dos and Don'ts
Statute of Limitations
Discovery
Civil discovery procedures apply
Probate specific discovery procedures and code(s)
Subpoenaing Records

From estate planning attorney
Medical records
Financial records
Law enforcement
Capacity & Undue Influence
Presumption of Capacity
Capacity to execute trust
Capacity to execute will
Conservatorships (functional capacity)
Burden of proof on contestant
Elements to establish undue influence
Presumption of Undue Influence
Rebutting Presumption of Undue Influence 
Types of Actions & Issues
Contests
Trust Contests
Will Contests
Breach of Contracts to Make a Will
Breach of Fiduciary Duty Actions
Remedies and Damages
Surcharge Actions
Removal Actions
Available Defenses
Attorneys Fees
Removal of the Personal Representative
Elder Abuse and Guardianship
Guardianship
Financial Elder Abuse
Probate Code
Cases
Remedies and Damages
Trials and Evidence
Pre-Trial
Final status conference
Trial prep
Pre-trial deadlines
Trial briefs
Motions in limine
Excluding witnesses
Evidence
Hearsay
Attorney-Client Privilege
Impeachment
Character Evidence
Common Trial Objections and Responses
Trial
Order of trial

Opening statements
Whose case is presented first
Order of witnesses / Direct & Cross Examinations
Expert witnesses
Introduction of Exhibits
Objections
Closing arguments

Fiduciaries and Successor Fiduciaries
Holder of privilege after death
Settlement
Testimonials
"This was the best seminar!" – Arielle Cole, Esq.
"My personal objectives were very well satisfied!" – Jonathan David, Esq.
"It was a great program." – Gilda Oldham, Paralegal
"As a paralegal, this will help with a lot of my settlements that require probate." – Olga Patterson, Paralegal, ACP, FCP, FRP
"This program was very comprehensive. Great job. All the instructors were excellent!" – Daryl L. Jones, Esq.
"This program made me comfortable with disputes and what will happen." – Anne Sunne Freeman, Esq.
"I wanted to refresh and sharpen my skills. I did!" – Gilbert K. Squires, Esq.
"This program very much satisfied my personal objectives."
"The program was good, all were excellent speakers."
"My personal objectives were 100% satisfied. Very pleased, thank you."
Faculty
Alison Brown, Esq.
Holland & Knight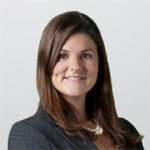 Alison K. Brown is a commercial litigation attorney in the firm's West Palm Beach office. She has worked on a wide variety of significant litigation, including civil Racketeer Influenced and Corrupt Organizations Act (RICO) claims, fraud, shareholder rights lawsuits, investor claims and government investigations.
Prior to joining Holland & Knight, Ms. Brown worked in the public sector as an Assistant Attorney General arguing cases before the Missouri Courts of Appeals and the Supreme Court of Missouri. She also served as a career law clerk to the Honorable Kenneth L. Ryskamp in the U.S. District Court for the Southern District of Florida.
In the community, Ms. Brown serves on the Advisory Board of the World Affairs Council of Palm Beach, an organization that promotes understanding of the world through people-to-people diplomacy, distinguished speakers and educational outreach programs. She also took a one-year sabbatical to volunteer with Legal Services of Eastern Missouri to represent victims of domestic violence in the organization's family law section.
---
Jeremy Leathe, Esq.
Dunwody White & Landon, P.A.

Jeremy P. Leathe is an attorney in the Coral Gables, Florida, office of Dunwody White & Landon, P.A. Mr. Leathe specializes exclusively in the areas of Wills, Trusts, Estates, and Guardianships. His practice is divided equally among estate planning, probate and trust administration, and probate and trust litigation matters.
Mr. Leathe was born and raised in Miami. He graduated from DartmouthCollegewith an A.B. in History (cum laude), and received his J.D. (magna cum laude) and LL.M. in Estate Planning from the University of Miami School of Law. While in law school, Mr. Leathe served as Articles and Comments Editor for the University of Miami Law Review, received the American Jurisprudence Book Award (highest grade in the class) in Property I, was elected to the Order of the Coif (top 10% of the graduating class), and was inducted into the Phi Delta Phi legal honor society. Upon graduation, Mr. Leathe served for two years as Judicial Clerk to the Honorable Lenore C. Nesbitt, U.S. District Court Judge for the Southern District of Florida.
Mr. Leathe has significant experience in drafting wills and trusts, including revocable, irrevocable, and charitable trusts. He also appears regularly in probate court with regard to probate administration, trust administration, and guardianship proceedings.
In addition to his experience as an estate planning lawyer, Mr. Leathe has extensive litigation experience. After his federal clerkship, he was an associate in the litigation department at Greenberg Traurig PA, and a shareholder in the litigation department at Akerman Senterfitt, P.A. Mr. Leathe also spent six years litigating complex civil matters in state and federal courts as an Assistant County Attorney forMiami-DadeCounty. He has tried numerous jury and non-jury cases in both the state and federal courts, and has argued appellate cases before the Third District Court of Appeals (state) and the Eleventh Circuit Court of Appeals (federal). As a trusts and estates lawyer, he has had considerable experience with will contests, trusts contests, and breach of fiduciary duty cases.
Mr. Leathe is a member of the Estate Planning Council of Greater Miami, the Real Property, Probate and Trust Law Section of the Florida Bar, and the Probate and Guardianship Committee of the Dade County Bar Association. He speaks frequently on topics related to Wills, Trusts, and Estates, such as homestead law, will and trust contests, and estate and trust administration.
Mr. Leathe is also active in his community, serving on the Board of Directors for Temple Beth Am, one of the largest Reform congregations in the southeast United States. In addition, he serves as a member of the Professional Advisors Council of the Foundation of the Greater Miami Jewish Federation. A continued supporter of his alma mater, Mr. Leathe works as an interviewer for candidates applying to Dartmouth College.
Mr. Leathe lives in Pinecrest with his wife and three children.
---
Joshua Levenson, Esq.
Partner
Holland & Knight

Joshua R. Levenson is a partner in Holland & Knight's Fort Lauderdale office and is a trial attorney in the firm's Litigation and Dispute Resolution practice. He concentrates in the areas of commercial litigation, trusts and estates litigation, medical malpractice defense, premises liability, title insurance litigation and commercial landlord-tenant litigation. Mr. Levenson handles cases in both state and federal court and his trial experience includes handling matters from the pre-suit phase through trial.
---
Ellen Morris, Esq.
Partner
Elder Law Associates PA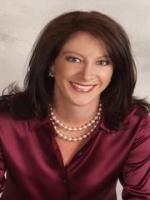 Ellen S. Morris is a partner in the law firm of Elder Law Associates PA. She was admitted to practice law in Florida in 1990. She devotes all of her professional time to elder and special needs law, wills, trusts and advance directives, Medicaid and disability planning including preparation of applicable trusts, guardianship, asset preservation planning, estate and trust administration, elder and special needs law litigation, including guardianship litigation, fiduciary litigation, will contests and nursing home residents' rights litigation.
She was named to Florida Trend magazine's Florida Legal Elite in 2007 through 2013 and was named a Top Lawyer by the South Florida Legal Guide in 2012. Ms. Morris was chosen as a Florida Super Lawyer from 2009 through 2013 and recognized as a Palm Beach Illustrated Top Attorney in Palm Beach & Martin Counties in 2011. Additionally, she was the 2008 Florida Bar Elder Law Section "Member of the Year". Ms. Morris has an AV® Preeminent Peer Review Rating from Martindale-Hubbell, the highest rating afforded an attorney.
Ms. Morris is a graduate of the University of Florida with honors where she received her undergraduate and then her law degree in 1989. Prior to focusing her career on elder law, Ms. Morris practiced as an Assistant State Attorney for Dade County, Florida under the direction of State Attorney Janet Reno.
Ms. Morris serves as Chairperson of the Elder Law Section of The Florida Bar and is currently co-chair of the Joint Public Policy Task Force of the Elder Law Section of The Florida Bar and AFELA. Previously, she held the position of Legislative Chair of the Elder Law Section of The Florida Bar and served as Co-chair of the Elder Law Section of the South Palm Beach County Bar Association. Ms. Morris is also on the Board of Directors of the Academy of Florida Elder Law Attorneys (AFELA) and is active in the Florida Association of Women Lawyers, South Palm Beach County section.
In all of these roles, Ms. Morris participates in elder and special needs law-related legislative initiatives, devoting much of her time to analyzing new rules and updated regulations affecting seniors, those with disabilities and their families who require government services and protection.
Ms. Morris has also been involved with the Alzheimer's Association, Southeast Florida Chapter, SOS Children's Village, Jewish Family Services located in Broward and Palm Beach counties, the Florida State Guardianship Association and Junior Achievement. She is a Washington Club and Congressional Club member of AIPAC.
Ms. Morris frequently lectures on elder law and special needs topics. She was an instructor for Florida Atlantic University's Lifelong Learning Society (LLS) in 2011. She was featured in the Palm Beach Post's Moving Up section for her developing elder law and special needs practice and has been quoted in the Palm Beach Post, Wealth (Reuters), Sun-Sentinel and ABC News online.
---
Kelly O'Keefe, Esq.
Shareholder
Stearns Weaver

Kelly represents businesses, fiduciaries, and individuals in trust and estate litigation, real estate litigation and complex business litigation. She also represents businesses before government agencies and advises candidates regarding campaign laws. Kelly's experience spans state, federal and local government forums. She has managed cases in multiple parallel forums, including arbitration, and brought cases successfully through appeal.
---
Fees
Audio Course and Materials Package – Download or CD: $425 $212.50
CDs: plus $8.50 shipping and, in CA, sales tax.
This program is no longer approved for CLE credit in Florida.
CLE Credit
FL General:  This program is no longer approved for CLE credit in Florida. CLE expired on October 13, 2019.
CA General:  This program is approved for 7.5 units of general CLE in California.
This program is approved for CLE in the states listed above.  Upon request, Pincus Pro Ed will provide any information an attorney needs to support their application for CLE approval in other states other than what is listed above.
Terms and Policies
Recording policy: No audio or video recording of any program is permitted.
Seminar Cancellations: Should you be unable to attend for any reason, please inform us in writing no later than 14 days prior to the event and a credit voucher will be issued. If you prefer, a refund, less a $50 non-refundable deposit, will be issued. No refunds or credits will be given for cancellations received within 14 days of an event. However, if you notify us within 14 days of an event, and wish to convert your in-person attendance registration to an Audio CD package (with handout), we can do so. A small additional shipping charge, and sales tax in CA, will be incurred. No shipping charge is incurred for downloads. We will also issue a voucher for the amount paid if you notify us within 14 days and prefer not to have the audio recording.
Substitutions may be made at any time.
Webinars, Tele-seminars and Webcast Cancellations: Once log-in codes and passwords are issued for a webinar, tele-seminars or webcasts, a refund is not possible. If for any reason you cannot attend the event after you have received the codes, we will automatically convert your registration to an instant streaming/instant download or CD format and provide you with the information you need to access the recording after the program concludes and the recording is available.  Conversions to CD require a $8.50 shipping fee, and in CA, 9% sales tax.
Downloads/CDs/DVDs – Refund policy:
Downloads are non-returnable/non-refundable once purchased and received. Tapes, CDs and DVDs are returnable for a full refund or replacement if defective, within 90 days of purchase.
Reminder: The room temperature at hotels and other seminar locations are notoriously hard to control. Please bring a sweater or jacket in case it gets cold and/or layer as if you are going to the movies so you are comfortable.