Consular Processing: The Nuts and Bolts [Webinar]
Audio program! (check our CLE Programs page for live versions)
Consular Processing: The Nuts and Bolts
Getting your Client Permanent Resident Status in the US
Consular Processing is a complicated, nuanced area of the law, requiring specialized knowledge in order to successfully help your client achieve lawful permanent resident status and get their Green Card.
If your client is outside of the United States, he or she may apply at a U.S. Department of State consulate abroad for an immigrant visa in order to come to the United States and be admitted as a permanent resident.
This pathway is referred to as Consular Processing.
However, it is not as simple as that sounds.
And Consular Processing is different from Adjustment of Status (AOS), which is used when applying for a green card from inside the United States. With Consular Processing, your client has to wait in his or her home country until the U.S. green card is approved, making it more complicated for you to help them achieve their goals.
This program takes the immigration attorney through the various steps involved in Consular Processing, including:
What visas are the different consulates processing and how frequently are appointments available?
How to Prepare for a Consular Interview
Consular Refusals and Administrative Processing
How to Expedite your Interviews World Wide
How to Manage Entries to the US Post Covid, ESTA Extensions and B-2 Extensions
What to do if a client needs to travel under an emergency situation
A mock consular interview will be also be conducted, to show attorneys the different types of scenarios their clients can expect.
Can't attend? This program will be recorded live on Thursday, August 11, 2022. The recorded package, available in audio or video format and including seminar materials, will be available approximately two to three weeks after the live program ends.*
* The Video recording is a video of the webinar (including sound). The Audio recording is audio only, for those who wish to listen to it without visuals (such as in the car). You can also purchase both formats together. Note: All downloads must be downloaded to a computer first, before transferring them to another device.
Have you ever thought about improving your public speaking skills? Now is the time! Get Faith Pincus' book Being Heard: Presentation Skills for Attorneys, from the ABA now (ABA members receive 10%-20% off). You can order a signed paperback from us at a discount here (free shipping). It is also available on Amazon in Kindle and paperback versions.
Agenda
Consular Processing
August 11, 2022
1-Part Webinar
10:00- 1:30 PDT
12:00 – 3:30 CDT
1:00 – 4:30 EDT
Consular processing vs. adjustment of status, and pros and cons of each
Discussion of 90-day rule issues
What visas are the different consulates processing and how frequently are appointments available?
Generally, and Europe
Caribbean
Latin America and Canada
Does "forum shopping" work
How to Prepare for a Consular Interview
Preparing your client
What do consular officers want to hear and what to avoid
Mock Consular Interview
Interview Hypo scenario: B-1 in lieu of H-1B
Consular Refusals and Administrative Processing
214(b)
221(g)
Admissibility Review Office
Visa Revocations
DUIs
How to Expedite your Interviews World Wide
The fundamentals of expediting visa appointments
What are Congressional inquiries worth?
What to do if the Consulate's inbox is not responding?
Managing your reputation while zealously advocating
How to Manage Entries to the US if your client has had a Pandemic-related ESTA Extension or B-2 Extension. 
What to consider when renewing a visa at the consulate.
What to do if a client needs to travel under an emergency situation.
Advance and Humanitarian Parole
Humanitarian parole in disaster situations
Date/Time/Location
Webinar
Thursday, August 11, 2022
10:00 a.m. – 1:30 p.m. Pacific Time
12:00 p.m. – 3:30 p.m. Central Time
1:00 p.m. – 4:30 p.m. Eastern Time
We will send your login details and handout materials a few days before your program.
Testimonials
"It's not merely about getting in the required CLE hours. The content of the seminar I attended impressed me and sold me on your programs. It's very easy to get the hours. Getting something of substance that is beneficial is different. I'm proud to say that this is what separates you from the competition." – Jerry Szymanski, Esq.
Faculty
Maria "Marisa" Casablanca, Esq.
Akerman LLP

Maria "Marisa" Casablanca has dedicated herself to the practice of U.S Immigration and Nationality Law for 25 years. Her practice involves representing corporate clients and individuals in obtaining immigration assistance and benefits. Marisa is Board Certified in Immigration and Nationality Law by The Florida Bar, and was a member of The Florida Bar's Certification Committee for Immigration and Nationality Law.
Marisa counsels her clients on a wide array of immigration related issues including obtaining assistance and benefits such as employment visas (EB-5) as well as business related visas and residency for foreign nationals, representing family members of permanent residents and United States Citizens, and assisting those seeking asylum.
An experienced litigator, Marisa practices in all areas of Immigration law and is admitted to practice before the Supreme Court of the United States, the Immigration Court, the Board of Immigration Appeals, the Southern District Court and the Eleventh Circuit Court of Appeals. She has filed a petition for certiorari with the Supreme Court on an immigration issue that conflicted with different states. She advises employers on compliance procedures and counsels individuals on how to maintain their status in the United States.
---
Antonia "Tammy" Canero, Esq.
Founder / Of Counsel
Canero Lammers Fadul Acevedo Immigration Law Group

Antonia Canero Davies is the founding partner of Antonia Canero P.A. She has practiced in MiamiFlorida since 1992 and specializes in U.S. Immigration Law. The law firm focuses on business immigration and corporate matters, but has a litigation and family law section, so it is a full service firm. Antonia holds a B.A. in International Law from the Universidad Central de Venezuela, and a JD from the University of Miami School of Law. She is an active member of the American Immigration Lawyers Association, and been a member of the South Florida Chapter Board and sits on national committees. She was also a member of the Unlicensed Practice of Law Committee for the Florida Bar and has written a proposed statute to sanction this dangerous activity. Born in the Caribbean, raised in South America and educated in Europe, Antonia speaks fluent Spanish, French, Portuguese and Italian. Her cross-cultural background and knowledge of international law are a benefit for strategic planning in the area of immigration law. Antonia is experienced in international business procedures. At age 17 she founded Eduform, a language school, which she managed for ten years. The corporation is still a leading force in Venezuela today. Her experience in the business world has given the law firm a strong structure and a non-traditional approach to management.
---
Matthew Hughes, Esq.
Of Counsel
Black | Helterline LLP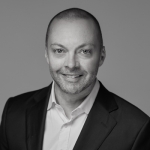 Matt Hughes represents global organizations moving talent and knowledge around the world, start-ups seeking a foothold in North America, families creating new lives in the United States,
and more. Matt's practice includes, among other things, L-1 executives, managers, and specialized knowledge workers; E visa investors; STEM-focused H-1B employees; Green Cards; and U.S. naturalizations. Matt is a specialist in tricky consular issues, visa interviews, and other matters that involve the U.S. Department of State. He speaks German fluently, as well as some Spanish and Nepali.
Before entering private practice, Matt ran visa units for the U.S. Department of State in three
countries (Immigrant Visa Unit, U.S. Embassy Kathmandu; Visa Unit, U.S. Embassy Belmopan; Visa Unit, U.S. Consulate General Munich) and received multiple awards for his work and leadership on many sensitive issues. Because of this experience, he has often been a speaker at American Immigration Lawyers' Association (AILA) conferences on consular and visa matters.
---
Fees
Register now and save $25 on each registration with the Early Bird rate!
Your discount is automatically applied at check out – no coupon needed.
Registration fees are per person.
Individual: $249
Individual Sale Price: $224
Group: $229 per person for 2 or more from the same company pre-registering at the same time
Group Sale Price $204
Government employee/Legal Aid*/Law Student/Paralegal Rate: $200
Early Bird registration $175
Your access information and course handout will be sent out a few days before the program.
Program materials:
Registration includes an electronic copy (.pdf) of your seminar handbook.  This will be emailed to you a few days before the program.  Be sure to check your spam folder if you don't see it by then.  Please put info@pincusproed.com in your address book to make sure you receive your pdf of the program handbook.
* Law Student Rate is for current law students only.  Please bring your law school ID to show when you check in for the program.
** Legal Aid attorneys are those attorneys employed by Legal Aid/non-profit firms.  It does not include attorneys who have their own practice, or are employed by law firms, that volunteer their time for non-profit causes or take on pro-bono cases. It also does not include attorneys who serve on non-profit boards.
Full and partial scholarships may be available to a limited number of Legal Aid attorneys, based upon registration. Please call (877) 858-3848 to discuss or email your request to info@pincusproed.com.
CLE Credits
CA General:  This program is approved for 3.25 units of general CLE in California.
CA Certified Legal Specialist:  An application will be submitted for 3.25 units of Certified Legal Specialist CLE in California in Immigration and Nationality Law.  Please check back for an update if you are interested in that type of credit.
FL General:  This program is approved for 4.0 general CLE credit in Florida through February 28, 2024.
FL Board Certified: This program is approved for 4.0 units of Board Certified CLE in Florida as follows: Immigration and Nationality Law through February 28, 2024.
WA General: This program is approved for 3.25 units of general CLE in Washington.
NY General: This course is eligible for approval, under New York's CLE Approved Jurisdiction policy, for 3.25 CLE units. Pincus Professional Education is a CA Accredited Provider, which is a NY approved jurisdiction. See Section 6 of the New York State CLE Board Regulations and Guidelines for further information.
This program is approved for CLE in the states listed above.  Upon request, Pincus Pro Ed will provide any information an attorney needs to support their application for CLE approval in other states other than what is listed above. Many attorneys ask for this and are approved in other states.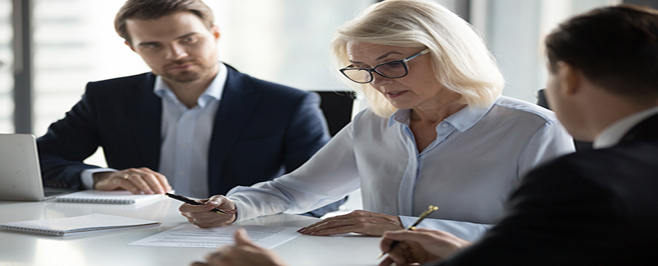 August 11, 2022 | Webinar