Marijuana Law and Practice 101 (CA)
For those attorneys who want to expand their practice and serve clients in this area, or those who already do and need to know about the impact of recent changes in cannabis law, this program will help you navigate the industry and the legal ramifications of Prop 64 and MCRSA.
What should you know about advising clients in the marijuana industry? What are the issues your clients, and you, face?
You will learn about the impact and regulations related to California's new legalization of marijuana (Prop 64). You'll find out about how Prop 64 intersects with the Medical Cannabis Regulation and Safety Act (known as MCRSA) and how that affects both individuals and businesses.
We'll discuss the various issues you need to look out for when representing clients in this industry, including topics such as:
setting up dispensaries and their regulation
the approval process
what about product liability exposure?
mitigating risks/identifying potential litigation issues in business transactions under MCRSA/AUMA
licensing issues under MMRSA or AUMA
ethical traps
financial and banking issues
potential political and legal issues
history of legislation in CA regarding marijuana
criminal exposure
tax issues
case law overview
This program is sponsored in part by Marijuana Venture Magazine.
Agenda
9:00 – 11:00
The Legalization of Marijuana: History & Prop 64
California Law from the enactment of the CA Compassionate Use Act of 1996 through where we are today as it pertains to the Bureau of Medical Cannabis Regulation
Prop 215/SB 420/case law as background
Licensing issues under MMRSA or AUMA
Types of Clients attorneys are likely to see in the Industry
Permitting
Licensing
Ethics
Criminal Exposure
11:00 – 11:15
BREAK
11:15 – 12:00
Federal Enforcement
McIntosh Case
What will happen under Trump
State v. Federal Law
Criminal Exposure
Department of Justice Rules – Funds on enforcement?

Defenses available in Federal Court
Lunch
12:00 – 1:00 Lunch
(optional ticketed networking lunch)
1:00 – 2:00
Zoning Considerations for your Clients
Federal Concerns for Cities
State Concerns for Cities
Setting up a dispensary
Local / City application processes
Local taxation of Cannabis
Issues you may encounter walking your clients through the business and license permitting process
Medical Marijuana Permits v. General Marijuana Sales permits (non-medical)

Will there be a difference in the permitting process/permits required now that it is legal?
Will the medical marijuana shops be able to sell generally or do they need a new/different permit
Will general shops need a medical permit?
2:00 – 3:00
Real Estate Transactions
Real property purchase & sale agreements;
Cannabis-intensive lease provisions;
Remedies for dealing with defaults
3:00 – 3:15
BREAK
3:15 – 4:00
Banking and Investing
Challenges in maintaining banking accounts
DOJ policy issues for banks three years ago
Federal banking laws background and guidelines
Steps to be able to provide banking services to the CA marijuana industry

Is it even possible currently?

Due Diligence
Advice for clients
Representing dispensaries
4:00 – 5:00
Cannabis Related Litigation (and avoiding it)
Mitigating risks/identifying potential litigation issues in business transactions under MCRSA/AUMA
Product liability

Medicine
Food
Inhalant
Agricultural crops

Insurance Consideration for Marijuana businesses.
5:00 – 5:30

BONUS SESSION
For those of you would like like to stay an extra half hour, the Chair of the LA Cannabis Task Force, Ariel Clark, has offered to provide an update regarding what's going on in the City of LA and the various 89 cities within LA County, as well as the County itself, for local permitting purposes.
Dates and Times and Locations
June 2, 2017
9:00 a.m. – 5:00 p.m. (optional ticketed networking lunch)
5:00 p.m. – 5:30 p.m. *** BONUS SESSION on the current status of LA County/City proposed regulations since the legalization of recreational use by the Task Force Chair
Check in: 8:30 a.m. – 9:00 a.m.
The DoubleTree Downtown Los Angeles
120 South Los Angeles Street
Los Angeles, CA 90012
Parking:  Discounted $15 valet and $10 self park at hotel. Enter through valet/main entrance on Los Angeles Street.
(Be sure to arrive at least ten minutes before start time if you want to make sure you have a good seat and to deal with any parking issues)
Testimonials
"I have utilized all of the service providers that I noted in the [Recorder] survey and truly felt I received great service from each. My favorite continuing legal education seminar provider, Pincus Professional Education. is particularly noteworthy though. I have attended about five Pincus seminars. Each was phenomenally packed with useful content and had presenters/speakers of the highest skill level. I would unhesitatingly recommend Pincus to other lawyers and am already planning my next couple of seminars with this CLE provider."  –  Quote from The Recorder's 'Best of CA' survey.
Faculty
Hilary Bricken, Esq.
Partner
Harris Bricken, LLP

Since joining Harris Bricken in 2010, Hilary has earned a reputation as a fearless advocate for local businesses. Hilary's clients—start-ups, entrepreneurs, and companies in all stages of development—value her bold approach to business strategy.
Hilary's clientele reflects the diversity and ingenuity of the Northwest's business climate. She takes pride in her strong client relationships, which allow her to hone in on each company's unique needs and goals. Nothing brings Hilary greater satisfaction than helping a young business thrive in a cutting-edge industry.
The Puget Sound Business Journal named Hilary as one of seven deal makers of the year for 2013. She was by far the youngest and the only private practice attorney to garner this honor. And in 2015, Hilary was named to the Puget Sound Business Journal's top list of "40 Under 40" businesspeople for the Puget Sound region.
From 2014 to 2016, for each year, Hilary was named a "Rising Star" and by Super Lawyer's magazine. Hilary also authors a weekly column for Above the Law, which features content on marijuana policy and regulation.
From Al Jazeera America to CNN, Fox News, and The New York Times, major media outlets have turned to Hilary for her on-the-ground perspective on emerging business law. Hilary is also an aggressive litigator, having argued and won contentious cases in Superior and District court. She regularly appears before City Councils and community forums, where she advocates tirelessly for the local businesses she represents.
A Florida native, Hilary continues to explore the sights and sounds of Seattle through long-distance running, often with Georgia, her mastiff, in tow.
---
Michele Brooke, Esq.
Founder
Brooke Law Group

Michele Brooke, founder of Brooke Law Group, has a wide range of legal experience based on years of handling legal matters in a wide variety of practice areas, including lawsuits involving, business disputes, real estate matters, personal injury, employer defense, breach of contract, Proposition "D", dispensary litigation, etc.
Brooke is considered by some to be a cannabis industry expert in the growing area of Marijuana Business Law. Her firm provides California "cannabusiness" entrepreneurs with a wide range of business development, corporate counsel, employer, and litigation services. Michele Brooke is a conscientious professional, dedicated to providing excellent legal services at a competitive price.
Brooke is a regular contributor to Marijuana Venture Magazine and her blog contains many published articles, as well as helpful in-house content.
Attorney Brooke is a member of the Pasadena Bar Association, the Los Angeles County Bar Association, NORML.org, Americans for Safe Access, The Esquire Network, the Pasadena Chamber of Commerce, the American Herbal Products Association, Cannabis and Sports Nutrition committees. Additionally, as part of her community service, she is an adjunct professor at Pasadena City College and serves a member of the advisory board for the Pasadena City College ABA certified Paralegal Program. This firm also supports several charities: see our Community Outreach Page.
Michele also writes for Marijuana Venture Magazine.
---
Michael S. Chernis, Esq.
Partner
Chernis Law Group

Michael Chernis is one of California's premier experts on marijuana legal issues whether it's criminal, civil, federal, or business related. His law firm, Chernis Law Group P.C. in Santa Monica California, serves the varied needs of collectives, dispensaries, deliveries, cultivators, manufacturers and other medical cannabis clients, including a number of leading cannabis brands. His experience as a federal criminal defense attorney gives him a unique perspective on federal enforcement issues as they pertain to the cannabis industry. As Policy Director of the Los Angeles Cannabis Task Force, he has been at the forefront of driving ballot issues and working with lawmakers to enact changes in the law that will benefit existing and prospective stakeholders.
---
Ariel Clark, Esq.
Partner
Clark Neubert, LLP

Ariel Clark is a progressive pioneer and business lawyer leading the new generation of the cannabis industry. Simultaneously shrewd, inspiring, and engaging, Ariel advises cannabis business owners and entrepreneurs nationwide, and enjoys an excellent reputation as a fierce advocate who applies the conservative approach necessary to protect and advance her clients' interests.
Since 2008, Ariel has specialized in the cannabis industry and successfully has guided her clients through the complex and ever-changing rules, laws, and regulations governing the medical and adult-use marijuana industry. Her clients value her extensive industry experience, contagious spirit, and no nonsense approach, buoyed by the confidence that they are getting the best advice available.
Through her many years navigating California's volatile and unregulated market, she has significantly shaped the legal contours of its evolving cannabis market. In other jurisdictions, she has provided key assistance in directing legislation. In Nevada, Ariel worked for three years to provide invaluable advice and consultation to local and state government officials and political activists in drafting SB374 and its related regulations. Her clients include licensed dispensaries, growers and manufacturers in California, Oregon, Washington, Arizona, Nevada, Colorado, Illinois, and Michigan.
Ariel earned her Juris Doctor degree from the University of California, Berkeley School of Law (Boalt Hall), and was awarded a Bachelor of Arts degree, with honors, from the University of Michigan, Ann Arbor. She is an active member of California State Bar, the Beverly Hills Bar Association, National and California NORML Legal Committees, National Cannabis Industry Association, the Drug Policy Alliance, and the National Lawyers Guild. She serves on the board of Wellness Education Cannabis Advocates of Nevada.
Prior to founding Clark Neubert LLP, Ariel captained her own solo firm for six years, which she started after practicing Indian law with California Indian Legal Services in their Oakland, Santa Rosa and Eureka Offices. Her Indian law experience, as well as personal background, proves invaluable to the Indian nations and Indian-owned cannabis businesses the firm now represents.
Ariel and the firm are active in the political efforts to legalize adult-use marijuana and adopt medical marijuana regulations in California and advocate for national drug policy reform.
---
Chris Conrad
Court-qualified Cannabis Expert Witness / Consultant


Chris Conrad is a well known author, consultant, public speaker, cannabis expert witness, museum curator and internationally respected authority on cannabis, industrial hemp, medical marijuana, cultivation, garden yields, processing, dosages, commercial intent, personal use and cannabis culture. He teaches at Oaksterdam University and the International Pharmacological Academy and has given numerous presentations for continuing legal education (CLE) and continuing medical education (CME) programs.
As an expert witness, Chris has given testimony which has helped to shape California medical marijuana law. Visit his website for important legal information regarding medical cannabis in California and beyond. He is married to prominent human rights activist Mikki Norris.
---
Raza Lawrence, Esq.
Partner
Margolin & Lawrence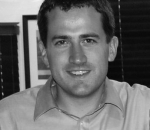 Raza graduated from Harvard Law School in 2003, where he served as an executive editor of the Harvard Journal of Law & Public Policy. From November 2004 to July 2009, Raza worked as an associate in the Los Angeles office of Munger, Tolles & Olson LLP, where he practiced general litigation, with extensive experience representing individuals, corporations and law firms in cases involving allegations of legal malpractice, employment discrimination, wage-and-hour infractions, products liability, securities fraud, stock options backdating, and First Amendment violations.
Raza received his undergraduate degree with majors in philosophy and physics from Washington University in St. Louis, where he was inducted into Phi Beta Kappa and received the Steven Schwarzschild Prize in Philosophy. After graduating from Harvard Law School, Raza completed a clerkship with the Honorable Morris Sheppard Arnold of the United States Court of Appeals for the Eighth Circuit.
Raza has a longstanding interest in protecting civil liberties and individual rights, and has previously worked for the American Civil Liberties Union, the Cato Institute, and the Center for Individual Rights. He grew up in Madison, Wisconsin.
---
Nathaniel R. Lucey, Esq.
Partner
Ericksen Arbuthnot

Nathaniel is a partner in the firm's San Jose office. He advises and represents clients in a wide array of legal matters. Over Nathaniel's five years with the firm, he has achieved numerous positive results for his clients either through trial or settlement.
In addition to dedicating himself to providing quality legal services to his clients, Nathaniel is also active in the legal community. He recently finished serving as a special adviser to the board of directors for the California Young Lawyers' Association (CYLA). As a former board member of CYLA, he represented new attorneys' interests at the State Bar by attending and speaking at Board of Trustees meetings. In addition to serving as a representative for new members, he has also presented continuing education courses to attorneys.
---
Allison Margolin, Esq.
Partner
Margolin & Lawrence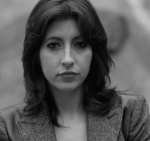 Allison Margolin is a criminal defense attorney in Los Angeles, and freelance writer. She was Adjunct Professor of Law at West Los Angeles Law School in 2008. She is a graduate of Harvard Law School, and earned her B.A. at Columbia University with a degree in Political Science and a Certificate in Writing. Allison was profiled on the front page of both the Los Angeles Times and the Los Angeles Daily Journal in 2006 and one of her federal cases was given two front page stories in 2013. Throughout the last few years, she has been quoted in magazines ranging from the Los Angeles Times West to the New Yorker to US Weekly. In addition, she has has written for the LA Times online, LA Daily Journal, Los Angeles Daily News on such issues as Paris Hilton's DUI to the war on drugs. She considers herself "Green Throat," as Allison provides source material for newspapers and tv outlets throughout the country on social justice and marijuana issues. She has been on every major network throughout the state relating to high profile cases she has handled including a recent appearance on channels 2 and 9 for a homicide case she is handling currently.
Allison has also garnered much praise on the internet and has received accolades for her unique marketing. In 2004, Allison worked as a legal consultant on a reality jury show, "Second Verdict." Allison has two children, 2 and 8.
Education:
Allison Margolin is a partner at Margolin & Lawrence in Beverly Hills, where she practices criminal defense and civil litigation in both state and federal court. She is a graduate of Harvard Law School and earned her B.A. at Columbia University with a degree in Political Science and a Certificate in Writing. She has been admitted to the Ninth Circuit Court of Appeals, the US Supreme Court, and pro hac vice to federal courts in Florida and Nevada.
Articles and honors:
She writes regularly about the law, including the drug war and search and seizure law, and has appeared as an expert on television regarding Internet privacy law and medical marijuana. She has written articles for The Los Angeles Times online, Hustler magazine, the Daily Journal, the Los Angeles Bar Journal, Anderson Cooper 360, and the Daily News. In 2008, she also worked as an Adjunct Professor of Law at West Los Angeles Law School. In 2004, Allison worked as a legal consultant on the reality jury show "Second Verdict."
Allison Margolin has been featured on the cover of California Lawyer Magazine, the front page of the Los Angeles Times, and the Los Angeles Daily Journal. During her spare time, she lectures on current legal issues across California. She has spoken before the Beverly Hills Bar Association, CEB: Continuing Education of the Bar, the Torrance Public Defenders' Office, and the San Fernando Public Defenders' Office amongst others. She has been quoted in magazines ranging from the Los Angeles Daily News to the New Yorker to US Weekly.
---
Julia Sylva, Esq.
Law Offices of Julia Sylva, ALC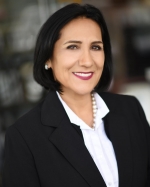 The Founder of the Firm, Julia Sylva, California State Bar No. 109979, is rated "AV" by Martindale Hubbell — Very High to Preeminent in Ability and Ethics — Lawyer has reached the height of professional excellence and is recognized for the highest levels of skill and integrity.
Ms. Sylva, a graduate of Loyola Law School (scholarship recipient) and California State University, Long Beach, wherein she earned a B.A. in Political Science, with a minor in Public Administration, has practiced law in California since 1983.
Ms. Sylva is a member of the State Bar of California and is admitted to practice before the Supreme Court of the United States, the U.S. Court of Appeal, Ninth Circuit, and the U.S. District Court, Central District of California.
Public Policy and Political Expertise
Julia Sylva is an accomplished professional due to the many opportunities and successes she has had in her long career in politics and the law. Her achievements and accomplishments are remarkable and outstanding.
Ms. Sylva's political career began in 1976 when she elected to the City Council, City of Hawaiian Gardens. At the age of 20 years old, she was the youngest and first Latina elected to the City Council (Source: U.S. Conference of Mayors).
She brings over thirty (30) years experience as an elected public official and public policy-maker. She continues to be active in the community and works to maintain close working relationships with current and past elected public officials and policy makers. This level of expertise and access is helpful to many of her clients who seek to process land use entitlements and the granting of government contracts. On behalf of clients, she regularly attends due process hearings and meets and confers with staff and elected public officials.
---
Fees
Registration fees are per person
Individual: $425
Group: $399 per person for 2 or more from the same company pre-registering at the same time

Government employee/Non-Profit* Rate: $375

Law Students/paralegals*: $235 (current JD students only)
Program materials:
We've gone green.  Registration fees include an electronic copy of your handbook emailed one week in advance of the program.  Be sure to check your spam folder if you don't see it by then.
If you prefer, you may order a hard copy of the handout to be provided the day of the program for $25. To do so, please be sure to check the box when you register. If you want a hard copy, you must order it when you register; there will not be any available for purchase the day of the program.
** Legal Aid/Non-Profit attorneys are those attorneys employed by Legal Aid/Non-Profit firms. It does not include attorneys who have their own practice, or are employed by law firms, that volunteer their time for non-profit causes or take on pro-bono cases. Full and partial scholarships may be available to a limited number of non-profit/Legal Aid attorneys, based upon registration. Please call (877) 858-3848 to discuss or email your request to info@pincusproed.com.
CLE Credits
CA General:  This program is approved for 6.5 units of general CLE in California. The Bonus Session is approved for an additional .5 CLE.
NJ General: The LIVE session of this course is approved, under New Jersey's CLE Approved Jurisdiction policy, for 6.5 CLE units. Pincus Professional Education is a CA Accredited Provider, which is a NJ approved jurisdiction. See the New Jersey State CLE Board Regulations and Guidelines for further information.
NY General: The LIVE session of this course is approved, under New York's CLE Approved Jurisdiction policy, for 6.5 CLE units.  Pincus Professional Education is a CA Accredited Provider, which is a NY approved jurisdiction. See Section 6 of the New York State CLE Board Regulations and Guidelines for further information.
This program is approved for CLE in the states listed above.  Upon request, Pincus Pro Ed will provide any information an attorney needs to support their application for CLE approval in other states other than what is listed above.
Terms & Refund Policies
Recording policy: No audio or video recording of any program is permitted.
Seminar Cancellations: Should you be unable to attend for any reason, please inform us in writing no later than 14 days prior to the event and a credit voucher will be issued. If you prefer, a refund, less a $50 non-refundable deposit, will be issued. No refunds or credits will be given for cancellations received within 14 days of an event. However, if you notify us within 14 days of an event, and wish to convert your in-person attendance registration to an Audio CD package (with handout), we can do so. A small additional shipping charge, and sales tax in CA, will be incurred. No shipping charge is incurred for downloads. We will also issue a voucher for the amount paid if you notify us within 14 days and prefer not to have the audio recording.
Substitutions may be made at any time.
Reminder: The room temperature at hotels and other seminar locations are notoriously hard to control. Please bring a sweater or jacket in case it gets cold and/or layer as if you are going to the movies so you are comfortable.
For policies related to audio products, please select "I want a download or CD" on the right.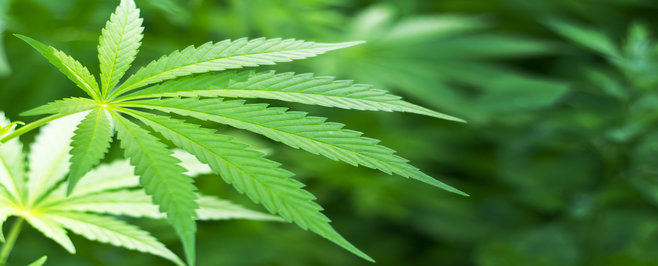 For those attorneys who want to expand their practice and serve clients in this area, or those who already do and need to know about the impact of recent changes in cannabis law, this program will help you navigate the industry and the legal ramifications of Prop 64 and MCRSA.