IP Year in Review – 2022: Critical Copyright, Patent and Trademark Case Overview (Recorded Packages)
Audio program! (check our CLE Programs page for live versions)
2022 was an interesting year for IP – and you definitely want to make sure you are on top of all of the latest cases!
Join us for this webinar as four experienced IP professionals review highlights of the past year in Trademark, Copyright, and Patent law.
Presentations will focus on key case holdings as well as administrative and legislative developments, and a heads-up on still-pending cases to watch during the months ahead.
This program will be recorded live on Thursday, January 26, 2023. The recorded package, available in audio or video format and including seminar materials, will be available approximately two to three weeks after the live program ends.*

* The Video recording is a video of the webinar (including sound). The Audio recording is audio only, for those who wish to listen to it without visuals (such as in the car). You can also purchase both formats together. Note: All downloads must be downloaded to a computer first, before transferring them to another device.
Have you ever thought about improving your public speaking skills? Now is the time! Get Faith Pincus' book Being Heard: Presentation Skills for Attorneys, from the ABA now (ABA members receive 10%-20% off). Or – you can order a signed paperback from us at a discount here (free shipping). It is also available on Amazon in Kindle and paperback versions.
What You Will Learn
Your faculty will review the latest cases and changes to the statutes/rules in 2022 and discuss their impact on prior case law, providing plenty of practical advice on how the cases affect your clients and your cases.
Below is a list of pending topics, as of September 2022. It will be adjusted as the remainder of the year unfolds.
Trademark Cases

New Challenges to Trademark Territoriality
Genericness Redefined
Implementing the Trademark Modernization Act
Upheaval in Trademark Office Filing Requirements and Procedures
Personal Names in Trademark and Right of publicity Cases
Failure to Function – College Names on clothing merely ornamental?
Ability to Function – THE is a protectable mark
Trade Dress Cases and Functionality
The First Amendment: What Is an Expressive Work?
Undecided Issues – Laches
New Risks – Willful Blindness in Infringement Demands; Forum Selection Clauses

Copyright Cases
Fair Use & Transformativeness: Warhol Found. v. Goldsmith
Registration Errors As Basis for Challenging Registration?: Unicolors v. H&M
Substantial Similarity Music Suits: "Dark Horse," "Shake it Off," etc.
Section 203 Copyright Termination Developments (Peretti v. Authentic Brands and more)
Image embedding cases and the state of the server test
Copyrightability of AI-created works
Metaverse and blockchain issues
Preemption: ML Genius Holdings, LLC v. Google LLC et al.
Copyright Claims Board begins hearing cases

Patent Cases
Notable patent cases from 2022:
Your expert witness better at least be a person having ordinary skill in the art
Estoppel expanded for Patent Trial and Appeal Board matters
Impact of contract forum-selection clauses on inter partes review
Induced infringement analysis restated by the Federal Circuit
Enablement on steroids after American Axle
Errors in prior art can sometimes be disregarded or corrected
Artificial intelligence and inventorship
Update on the recapture rule for claim amendments
Precedential opinions that the Patent Trial and Appeal Board issued in 2022
Recording/Recorded on January 26, 2023
Dates/Times/Locations
1-Part Webinar
This program will be recorded on January, 26, 2023. If you would like to attend live, click here.
The recording will be available approximately two weeks after the live program is held.
Testimonials
"All the speakers were great. They all had interesting cases and were all clearly comfortable with the material as subject matter experts. As a non-IP attorney, they made it easy for me to understand and didn't fill the seminar with too much industry jargon. Thanks, everyone." – Steve DeShazo, Esq.
"Efficient and helpful."
"Good overview/mix of content."
"The outlines for each important case were helpful."
"I really enjoyed this. Highly informative."
"Well done by everyone."
"Great program."
"Glad we get the slides as a resource."
Faculty
Nathaniel L. Bach, Esq.
Partner
Manatt, Phelps & Phillips, LLP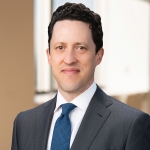 A Los Angeles-based Manatt Entertainment partner, Nathaniel Bach maintains a national litigation and counseling practice that includes representing prominent clients in the media, entertainment and technology industries, including film and television studios and networks, record companies, musicians, music publishers, and journalists.
Nat's broad practice spans contractual, intellectual property, First Amendment, fashion, brand-protection, telecommunications, class action, and cutting-edge metaverse, cryptocurrency and blockchain matters. He has represented clients in the financial industry in global regulatory and governmental investigations, and has played key roles in various other high-profile transactions and disputes.
Nat maintains an active pro bono practice. He successfully represented Dreamers to obtain a first-in-the-nation injunction blocking the Trump administration's unlawful revocation of the DACA program. Nat also represented one of the first Dreamers unlawfully targeted by the Trump administration, obtaining (after arguing) an unprecedented preliminary injunction that barred ICE and USCIS from falsely calling his client a gang member. He has partnered with diverse legal services organizations including the ACLU of Southern California, Public Counsel, Bet Tzedek, Lawyers Without Borders and the Equal Justice Initiative.
---
Robert C. Cumbow, Esq.
Partner
Miller Nash LLP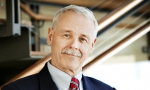 Bob Cumbow counsels domestic and international businesses and entrepreneurs on intellectual property registration, agreements, licensing, due diligence, and protection for advertising, publishing, and internet issues. His practice includes matters relating to trademark search, clearance, prosecution, and policing; copyright and publicity right clearance; licenses, assignments, contracts, releases, and publishing agreements; alcoholic beverage branding, labeling and advertising; communications and media law; intellectual property dispute resolution; domain name disputes; advertising compliance; and promotional contests and sweepstakes.
His clients have included wineries, breweries, and distilleries; beverage and specialty food companies; telecommunication and wireless companies; news and entertainment media; computer hardware and software companies; video and board game developers; cannabis and cannabis-related businesses; advertising agencies; a major league baseball team; an international evangelist; artists, arts organizations, independent film makers, playwrights, authors, and musicians; and major international retailers, manufacturers, and distributors of books, appliances, clothing, pharmaceuticals, and food products.
Bob has been a revered adjunct law professor for more than 20 years, teaching the foundations of IP law and sharing the passion for popular culture, language, and history that informs his practice, fuels his appreciation for client's brands and creations, and enhances his ability to help clients protect their businesses.
---
Sarah E. Moses, Esq.
Partner
Manatt, Phelps & Phillips, LLP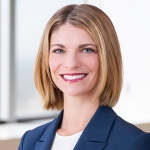 Sarah Moses is counsel in the Firm's industry-leading Manatt Entertainment group and focuses her practice on a variety of complex litigation and commercial disputes. Her representative matters within the broader entertainment sector have included guiding a major talent agency in an antitrust action, representing a grunge band in a copyright and trademark dispute with a fashion designer, and counseling a sports agency in contract disputes with professional athletes.
A significant portion of Sarah's practice is dedicated to white collar criminal defense work, representing high-net-worth individuals, politicians and companies in government investigations and prosecutions, and guiding companies through internal investigations. Her representative matters have included defending medical providers against health care fraud claims under the False Claims Act, representing employees in government investigations and administrative proceedings brought against an international banking institution, and defending politicians against public corruption charges.
Sarah has extensive hands-on experience researching and writing dispositive and other substantive motions in state and federal courts, and she works closely with clients to develop and manage case strategies. Sarah regularly serves as the primary advisor to clients on their most sensitive business matters.Her pro bono experience has included spearheading the representation of a transgender inmate in Arizona state prison, including a briefing and oral argument before the U.S. Court of Appeals, Ninth Circuit.
Sarah began her legal career as a judicial extern to the Honorable David J. Cowan, Los Angeles Superior Court.
---
---
Fees
Three Recorded Package options to choose from:
Video (with sound)* Recording & Materials Package – CD or Download:  $249
Audio Only* Recording & Materials Package – CD or Download:  $249
Order both the Video* and Audio Only* Packages for only $50 more – CD or Download:  $299
*The Video recording is a video of the webinar (with sound). The Audio recording is audio only, for those who wish to listen to it without visuals (such as in the car).
Note: All downloads must be downloaded to a computer first, before transferring them to another device.
For CDs, please add $8.50 shipping and, in CA, sales tax.
This program will be recorded live on January 26, 2023.
(Recorded packages are available approximately two to three weeks after the seminar is held.)
CLE Credit
CA General:  This program is approved for 3.25 units of general CLE in California.
FL General:  This program is approved for 4.0 units of General CLE Credits in Florida through July 31, 2024.
FL Board Certified:  This program is approved for 4.0 units of Antitrust and Trade Regulation Law and 4.0 units of Intellectual Property Law Certification Credits in Florida through July 31, 2024.
WA General:  This program is approved for 3.25 units of general CLE in Washington.
IL General:  This program is approved for 3.25 units of general CLE in Illinois through January 25, 2025
OR General: This program is approved for 3.25 units of general CLE in Oregon.
NY General: This course is eligible for approval, under New York's CLE Approved Jurisdiction policy, for 3.25 CLE units. Pincus Professional Education is a CA Accredited Provider, which is a NY approved jurisdiction. See Section 6 of the New York State CLE Board Regulations and Guidelines for further information.
This program is approved for CLE in the states listed above.  Upon request, Pincus Pro Ed will provide any information an attorney needs to support their application for CLE approval in other states other than what is listed above. Many attorneys ask for this and are approved in other states.