1st Party Property Insurance Bad Faith Cases From Start to Finish (CA) (Recorded Packages)
Audio program! (check our CLE Programs page for live versions)
Our two-part, six-hour webinar on 1st Party Property Insurance Bad Faith Cases is a must for any attorney new to, or relatively new to this area of law. Experienced practitioners will pick up a few ideas and new strategies as well.
Insurance Bad Faith Cases are tricky whether you are approaching them as counsel for the insured or the insurer.  And 1st Party Property Insurance Bad Faith cases are on the rise – the increase in hurricanes and fires and all sort of natural disasters has seen a rapid increase in insurance claims and disputes all over the country.
For example – the ongoing fire storms in California, getting worse every year, have had a dramatic impact on properties and insurers and  those insured.
This seminar lays things out for you in a clear and concise manner and provides concrete strategies and tactics to help you win your cases.
Both sides of the aisles are represented – plaintiff and defense and you are sure to come away with new tools you can put to use immediately.
Please see the detailed agenda below for all of the details about topics covered.
This program was recorded live on April 27 & 29, 2021. The recorded packages are now available in audio or video format and includes seminar materials.*
* The Video recording is a video of the webinar (including sound). The Audio recording is audio only, for those who wish to listen to it without visuals (such as in the car). You can also purchase both formats together. Note: All downloads must be downloaded to a computer first, before transferring them to another device.
Normally held in person, this and all of our programs will be held as multiple part webinars through September of 2021 due to Covid-19.
Have you ever thought about improving your public speaking skills? Now is the time! Get Faith Pincus' book Being Heard: Presentation Skills for Attorneys, from the ABA now (ABA members receive 10%-20% off). Or – you can order a signed paperback from us at a discount here (free shipping). It is also available on Amazon in Kindle and paperback versions.
What You Will Learn
Part 1

Overview/types of bad faith claims that generally arise in the context of first-party property claims
Rules of Policy Construction and Overview of First Party Coverage
Types of first party property policies

Homeowners/Renters
Commercial

How to read a first party policy and the distinction between third party coverage

Standardized wording – usually
Manuscript wording – often in commercial policies

Basic contractual analysis
The Grant of Coverage

Commercial policies' multiple coverages
Direct Physical Loss

Definitions Matter
Exclusions Restrict

Address developments in the law such as virus exclusions

Conditions Clarify and Modify
Endorsements
Interpretation of Policies

Step-by-Step
The issue of ambiguity
Duties (on both sides):
Insured's duty to file a claim

Timeliness
 Policy provisions for filing
Contractual limitation provisions
Delayed discovery issues

Proof of Loss Requirements
Insured's duty to cooperate
Insurer's duty to respond to claims

Statutory requirements
Common law requirements

Insurer's duties during claims handling
Reservation of Rights (ROR)

Coverage defenses
Later discovered defenses

Insurer's duties re: undisputed payments
Part 2

Settlement/failure to settle the underlying claim
Understanding the Duty to Settle
The Three Duties
–       Duty to Defend
–       Duty to Indemnify
–       Duty to Settle
Triggering the Duty to Settle
CACI 2334 "Reasonable Settlement Demand"
Pinto v. Farmers
Control of Settlement
Consent Clauses
Hammer Clauses
Blue Ridge Reimbursement Claims
Remedies
Assignments/Covenants
Attorney Fees
Remedies  
Differences in state remedies
Montrose stay
Breach of duty to defend?
Breach of duty to settle/indemnify
Structures for settlement

Assignments/covenants
Compensatory/attorney fees/punitive
Insurer's right to reimbursement
Litigating First Party Cases
Insurance Industry Standards
Homeowners Property Insurance
Bad Faith Issues
Initiating Litigation
Law & Motion

Demurrer Issues
MSJ Issues

Burden of Proof Standards
Recoverable Damages
Trial strategy, winning themes, and other critical issues in coverage litigation
A conversation with Edith Matthai and Michael Bidart
Testimonials
"Excellent panelists. Very knowledgeable speakers. Presenters had tremendous expertise, including a lot of trial experience in the area." – William Mielke Walker, Esq.
"Great speakers and very informative!" – Chad Tapp, Esq.
"Very informative program. Well organized. Knowledgeable speakers. A great introductory seminar for those new to insurance related litigation but also very concise summary of information for those who've been practicing it for a few years as well."
"Ricardo Echeverria is great!" – Michelle J. Smythe, Esq.
"Very knowledgeable, well-organized speakers."
"Great basic 101 coverage on the topics."
"Well done. Speakers obviously very capable in this area of law. Very well informed."
"Harry Chamberlain had an excellent grasp of the topics and authoritative explanations of the subject matter. Ricardo Echeverria's presentation included great use of real-world cases and stories to illustrate the principles and why they matter in practice."
"Program was informative and interesting and provided a good overview of first party insurance claims."
"Very good, in-depth." – William Mielke Walker, Esq.
"I was impressed with the content. This is exceeded my expectation that it would be a basics only discussion."
"Well-organized and informative program."
"Harry is very experienced. Impressive how he has memorized specific sections of regulations. Ricardo has great trial experience. He shed a lot of light on how these cases will turn out. Larry is very experienced/has thorough knowledge of the area. Knows everything."
"Edith's defense perspective was fantastic."
"Nicholas was very knowledgeable and well organized. Michael was very detail oriented and knowledgeable. Edith was engaging and knew her topic very well."
"Good use of examples to illustrate the points made in Ricardo's presentation; clearly and effectively communicated."
"Larry Golub had broad knowledge of the area and skillfully applied concepts to current issues."
"Ricardo has great presence. Easy and clear to understand. Relatable/understandable references."
"Very satisfied."
"It is great!"
"The speakers were great. Very informative."
"Well-done."
"Informative!"
The following testimonials are from our prior Insurance Bad Faith programs held in California:
"Excellent speakers, terrific overview of bad faith issues." –Daniel Tripathi, Esq.
"Good speakers, very knowledgeable." – Meredith Stewart, Esq.
"Excellent panel. One of the best panels I've seen."
"Content and presentation were excellent regarding cases where insured is sued by 3rd party." – Susan Brubeck, Esq.
"Excellent." – Sam Rudolph, Esq.
"Excellent seminar, very thorough. Excellent panel and good price for amount of knowledge gained."
"Completely satisfied." – Allison Donohue, Esq.
Faculty
Michael J. Bidart, Esq.
Partner
Shernoff Bidart Echeverria LLP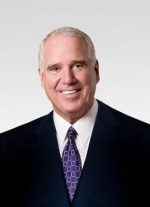 As a preeminent consumer attorney, Michael J. Bidart has made a major impact on our healthcare system. Mr. Bidart is the Managing Partner for the firm, and he leads the firm's HMO Litigation and Property/Casualty Departments.
Since bringing his expertise to the firm in 1986, Mr. Bidart has developed the firm's health insurance practice by successfully prosecuting bad faith disputes against insurers and HMOs.
Mr. Bidart has been named a Super Lawyer by Law & Politics Magazine every year since 2004, has been a Super Lawyer Top 100 Attorney every year since 2004 and Top 10 in 2019. In 2019, he was named a Top Healthcare Attorney in California by the Los Angeles Daily Journal. He has been profiled in the National Law Journal, The American Lawyer and California Lawyer Magazine, which have recognized him as one of California's most influential lawyers. The Wall Street Journal has also noted that Mr. Bidart's success in healthcare litigation helped to reignite the debate in Congress over whether patients should have the right to sue their health plans.
A well-known lecturer and keynote speaker on HMO litigation and bad faith insurance practices, Mr. Bidart has been a featured speaker for the Association of Trial Lawyers of America, Consumer Attorneys of California, American Conference Institute, The Rutter Group, the California Judges Association and many others.
Mr. Bidart graduated from California State Polytechnic University, Pomona (B.S., 1971) and Pepperdine University School of Law (J.D., 1974) and has been the recipient of the Distinguished Alumnus Award of both universities.
---
Nicholas J. Boos, Esq.
Partner
Maynard Cooper & Gale LLP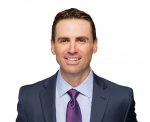 Nick is Managing Partner of Maynard Cooper's San Francisco office. He is a member of the Firm's Insurance and Financial Services Litigation practice group where he focuses on the representation of insurers, financial services clients, and other companies in complex litigation and other disputes. He regularly serves as lead counsel in high stakes cases in state and federal courts throughout California.
Nick was selected for inclusion in "The Best Lawyers in America" for 2019 and 2020, and was named a 2020 California "Super Lawyer". In 2016, Nick was recognized as one of the Top 40 Lawyers Under 40 in the State of California by the Los Angeles and San Francisco Daily Journal Corporation. He was also annually recognized as a Super Lawyers "Rising Star" from 2013 to 2017. Nick received his J.D. from the University of San Francisco School of Law and his B.A. from the University of California, Berkeley.
---
Harry Chamberlain II, Esq.
Shareholder/Certified Legal Specialist in Appellate Law
Buchalter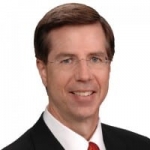 Harry Chamberlain is a shareholder of Buchalter in Los Angeles and Sacramento. For 40 years, he has served as trial and appellate counsel for Fortune 500 companies, professionals, public and private sector clients in complex litigation. He is certified as an Appellate Specialist by the California State Bar Board of Legal Specialization, handling hundreds of appeals across the country, including numerous cases before California Supreme Court and the highest courts of other states.
Before joining Buchalter, Harry was general counsel of a California-based commercial insurance group, and managed the law department for major U.S. liability insurers and financial service companies. He is past president of California Defense Counsel and the Association of Southern California Defense Counsel, preeminent regional associations of civil defense trial and appellate lawyers. He writes and lectures widely on a variety of topics concerning the First Amendment, litigation practice and insurance law.
---
Ricardo Echeverria, Esq.
Partner
Shernoff Bidart Echeverria LLP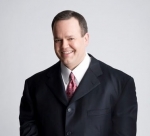 Ricardo Echeverria is a trial attorney with Shernoff Bidart Echeverria LLP handling insurance bad faith and catastrophic personal injury cases. Mr. Echeverria is a past-president of the Consumer Attorneys Association of Los Angeles (CAALA) the nation's largest local association of plaintiffs' attorneys. He was recognized as one of the Top 30 Plaintiff Lawyers in California in 2018 and 2019 and was named one of the Top 100 Attorneys in California in 2017 and 2018 by the Los Angeles Daily Journal. In 2019, he was honored with the Lifetime Legal Achievement Award from Consumer Watchdog.
Mr. Echeverria was named 2019 Trial Lawyer of the Year by Consumer Attorneys of Inland Empire and was also named the 2010 Trial Lawyer of the Year by the CAALA after having been nominated for the award from 2006 through 2009. He has also been a finalist for the Consumer Attorneys of California's Consumer Attorney of the Year in 2007, 2009, and 2018. He was also a finalist for the San Francisco Trial Lawyers Association 2019 Trial Lawyer of the Year. Mr. Echeverria was presented the 2011 – 2012 Jennifer Brooks Lawyer of the Year Award by the Western San Bernardino County Bar Association. In 2012, he received an Outstanding Trial Lawyer Award from the Consumer Attorneys of San Diego. He has been named a Super Lawyer by Super Lawyers Magazine every year since 2005. He has been named a "Best Lawyer" by the Best Lawyers in America publication every year since 2014.He is a member of the American Board of Trial Advocates (ABOTA) and has been recognized as a Top 100 Trial Lawyer in the State of California by The National Trial Lawyers Association. In 2014, Mr. Echeverria was elected a Fellow of the American College of Trial Lawyers (ACTL), which recognizes the top one percent of total trial attorneys in the country.
He has co-authored numerous articles, including "Litigating an HMO Bad Faith Case from the Plaintiff's Perspective," "The Erosion of ERISA Preemption of Bad Faith Liability Actions," "Punitive Damages in Insurance Bad Faith Cases," "HMOs: Delay of Treatment" and "Holocaust Insurance Claims: Getting Justice 50 years Later." Mr. Echeverria has also written several articles for Mealey's Publications, including "Goodrich v. Aetna: A 0.5 million Commentary."Mr. Echeverria received his B.S., magna cum laude, from California Polytechnic State University, San Luis Obispo in 1990, and his J.D. from Santa Clara University in 1993.
---
Larry M. Golub, Esq.
Litigation Partner
Sacro & Walker LLP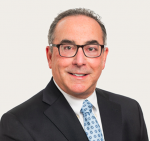 Larry Golub is a litigator who focuses his practice on a wide range of litigation matters for both insurance and non-insurance clients. With more than 35 years of civil litigation experience, his practice focuses on insurance coverage, bad faith, class action litigation, and appellate review.In addition to representing insurance companies, Mr. Golub's clients have included insurance agents, brokers and insurance trade associations. He regularly defends against lawsuits brought under California's Unfair Competition Law and the Telephone Consumer Protection Act.
Mr. Golub is admitted to practice before all California state courts, as well as before the United States Supreme Court, the Ninth Circuit Court of Appeals and the United States District Court for the Central, Eastern, Southern and Northern Districts of California and the District of Arizona. He has received a Martindale-Hubbell® AV Preeminent peer rating.
---
Edith R. Matthai, Esq.
Partner
Robie & Matthai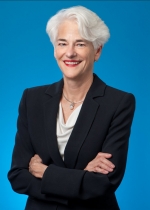 Edith Matthai is a trial lawyer who has specialized in the representation of attorneys in malpractice actions for over thirty years. She has handled matters arising from nearly every field of practice including complex business transactions and litigation, probate and complex family law proceedings, securities litigation, intellectual property litigation, entertainment related disputes and bankruptcy proceedings.
Because of her breadth of experience and creativity she has also been asked to defend a wide variety of cases that are complex and unique.
Edith represents judges and commissioners in disciplinary matters pending before the California Commission on Judicial Performance; she has represented over 250 judicial officers over the last fifteen years.
She has been repeatedly recognized for her trial skills and also has significant appellate experience, having handled many cases that have formed the legal principles setting the standards for attorney liability.
Since 2013 she has served on the Board of Directors of American Business Bank, which was founded in 1997 and has grown to be a two billion dollar institution by providing personalized service to its middle market customers.
---
Fees
Three package options to choose from:
Video Recording (with sound)* & Materials Package – CD or Download: $425
Audio Only* Recording & Materials Package – CD or Download: $425

Order both the Video* and Audio Only* Packages for only $50 more – CD or Download: $475
*The Video recording is a video of the webinar (with sound). The Audio recording is audio only, for those who wish to listen to it without visuals (such as in the car).
Note: All downloads must be downloaded to a computer first, before transferring them to another device.
For CDs, please add $8.50 shipping and, in CA, sales tax.
This program was recorded live on April 27 & 29, 2021.
CLE Credit
This program is available for both Self-Study and Participatory CLE.*
CA: This program is approved for 6.50 hours of CLE in California.
New York: This program is eligible for credit in New York under New York's CLE Approved Jurisdiction policy, for 6.50 CLE units. Pincus Professional Education is a CA Accredited Provider, which is a NY approved jurisdiction. See Section 6 of the New York State CLE Board Regulations and Guidelines for further information.
*Participatory CLE:  For those states that make a distinction between self-study and Participatory CLE (CA, IL, NY), please write down the Verification Codes read out during the program by speakers or our announcer and email them to us at info@pincusproed.com and we will issue your Participatory CLE certificate. 
Self-Study CLE certificates are already included in your recorded package, in the "Materials" Folder. 
This program is approved for CLE in the states listed above.  Upon request, Pincus Pro Ed will provide any information an attorney needs to support their application for CLE approval in other states other than what is listed above.