Peter Sotolongo is our Latest Featured Speaker!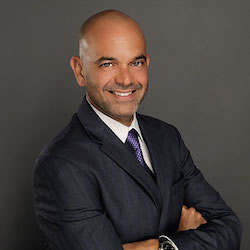 Peter will be speaking at our upcoming 8th Annual Circuit Court Boot Camp seminar in Fort Lauderdale on June 6th. This is his first time speaking with us, and we're looking forward to his presentation!
Peter Sotolongo is the founder of Sotolongo Law. He focuses his practice on Admiralty and Maritime law, Personal Injury and Medical Malpractice. Mr. Sotolongo attended John Jay College of Criminal Justice in New York City, where he obtained his Bachelors' degree in Criminal Justice. Thereafter, he moved to Miami, Florida where he worked as a Bailiff in the Miami-Dade County Courthouse, Circuit Civil Division for four years. During this time, Mr. Sotolongo had the privilege of observing hundreds of trials. Realizing this was his calling, Mr. Sotolongo attended Nova Southeastern University, Shepard Broad Law Center, where he received his Juris Doctorate in 2002. A native of Cuba, Mr. Sotolongo migrated to the United States in 1980 with his family at age nine. Mr. Sotolongo enjoys living a healthy lifestyle, reading and helping those in need. Mr. Sotolongo is admitted to practice by The Florida Bar and the U.S. District Court, Southern District of Florida.