Nick Callahan is our Latest Featured Speaker!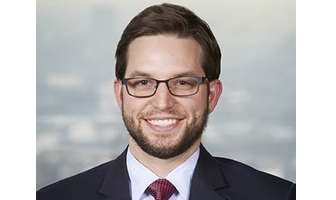 Nick will be on the faculty panel at our upcoming The Art of Jury Selection: Getting it Right in Chicago on November 29! This is Nick's first year speaking with us, and we can't wait for his presentation!
Nick is a trial lawyer. He has tried more than 30 jury trials, bench trials and arbitrations, including nine jury trials as lead attorney. He splits his time between the Firm's Chicago and Minneapolis offices.
Nick's practice is national. In recent years he has handled cases in 15 states and appeared in proceedings conducted abroad. Clients often come to him when needing assistance with disputes involving finance, accounting, valuations, securities, real estate, corporate governance and shareholder claims, merger and acquisition claims (both pre- and post-closing), bankruptcy litigation, and internal and government investigations. He regularly presents Continuing Legal Education classes to other lawyers on these topics.
Nick's clients range from publicly-traded companies and large investment funds to individuals, and he represents them in cases ranging from bet-the-company class actions to smaller disputes. Many of those he advises are in the financial industry, including banks, private equity firms, hedge funds, mortgage companies and investment advisers.
For jury trials first-chaired by Nick, many times jurors have ranked Nick the highest rating of "excellent" in all categories on anonymous juror questionnaire forms supplied by the court.
Nick rejoined the Firm in 2015 and helped open its first satellite office, which is located in Minneapolis, his hometown where he had moved several years before. He is married with three young kids who, like him, are loud.  When his kids are older he plans on resuming hobbies he used to enjoy: international travel, attending outdoor music shows, scuba diving and spontaneous adventures.