Need seats at the new L.A. Rams stadium?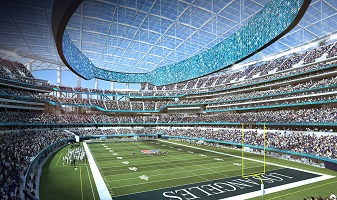 It's an exciting time in L.A. with the new Rams stadium being built and Faith Pincus' niece is handling corporate and individual sales. Since she is Faith's niece, we get to pass on the info everywhere and encourage you to call her if your firm or company would like some type of corporate subscription or if you'd like early access to seats as an individual.
If you're interested in learning more about how to get and utilize seats, call or email Faith's niece, Sydney Pincus, at (424) 396-6855 or spincus@lased.com. Get a sneak peak of the new stadium here!