John Ruskusky is our Latest Featured Speaker!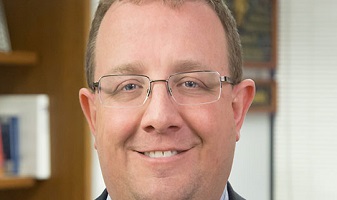 Our latest featured speaker is John Ruskusky from Nixon Peabody!
John will be speaking at our upcoming 9th Annual Circuit Court Boot Camp in Chicago on December 6th. We're looking forward to your presentation, John!
John Ruskusky, a partner in Nixon Peabody's Commercial Litigation practice group, is a trial attorney who represents companies and individuals in their business disputes.
John has more than twenty years of trial, arbitration and counseling experience involving the management of complex business disputes and disputes involving law firms. He counsels businesses and their executives, members and owners in a wide range of disputes, including large business transactions (such as distribution and purchase agreements), medical devices, fiduciary duty claims and dissolution and valuation.
He also represents business clients with pre-litigation resolution of claims against their former professionals, including a recent case that settled with a multimillion-dollar payment to the client relating to faulty tax and transactional advice.
John represents corporate clients in a variety of False Claims Act cases, including those at the pre-intervention stage. His experience includes Department of Defense, Department of Education and General Services Administration matters. Additionally, he represents clients in government investigations and proceedings, including the Department of Defense, the Department of Justice and the Internal Revenue Service.
John also represents corporate clients in a variety of construction and real estate disputes, including construction defect and delay, property management, general contract, indemnity, Fair Housing Act and zoning matters.