Kenneth Masters is our Latest Featured Speaker!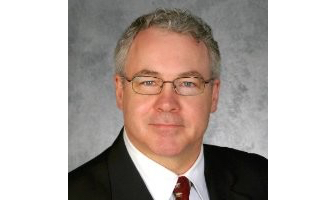 Our latest featured speaker is Kenneth Masters from Masters Law Group PLLC!
One of our favorite speakers, Kenneth will be returning to speak at our upcoming 3rd Annual Advanced Appellate Conference on September 14, 2018 in Seattle! This will be the third year in a row that Kenneth has spoken at our Annual Advanced Appellate Conferences in Seattle. He has also spoken at every other appellate seminar we have held in Washington over the past ten years. Yes, Ken is that fabulous! Past seminar attendees have said he offers a wealth of information, and that his presentations are at a "masterful guru" level with well-prepared content. We appreciate how engaging he is with our attendees and can't wait to have him back!
Ken Masters celebrates 26 years of litigating civil appeals in 2018. Ken currently is a Trustee of the Washington State Bar Foundation, and recently substantially revised the Brief Writing chapter in the Appellate Practice Deskbook (WSBA 2017). He previously served as Treasurer and Governor for the Washington State Bar, and has chaired and served on numerous committees for various bar associations, as well as dozens of CLEs on appellate practice, writing, and other areas. Ken is honored to have been listed as a "Top 10" Super Lawyer® Honoree in 2017, and to have received a "Lifetime Achievement Award" from America's Top 100 Attorneys®. He is a Fellow both of the American Bar Foundation and of the American Academy of Appellate Lawyers.