Judge Mary Thornton House is our Latest Featured Speaker!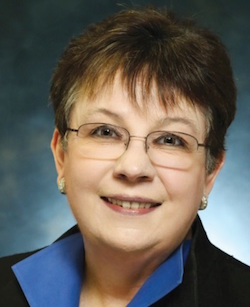 Our latest featured speaker is Judge Mary Thornton House (Ret.) from Alternative Resolution Centers!
Judge House will be speaking at our upcoming Estate Planning, Trust and Probate Law Certified Legal Specialist Exam Prep course in Los Angeles on September 19th and 20th. Most recently, she spoke at our Trusts and Estates 101 seminar where she received rave reviews from our attendees. Welcome back, Judge House!
Judge House recently retired after 22 years on the Los Angeles Superior Court, where she presided over countless jury and court trials in the Civil and Probate departments. With experience serving as the Supervising Judge of the Northeast and North Central districts, Hub Operations and Assistant Supervising Judge of Civil countywide, Judge House brings a unique and in-depth understanding of all aspects of civil case processing and case values.
Judge House was the first Municipal Court Judge to become a Supervising Judge for the Superior Court in the Northeast District. Elevated in 2000, she presided over mandatory settlement conferences in both limited and general civil matters, reducing the civil caseloads throughout the Northeast and North Central Districts.
In 2004, she moved to a Civil direct calendar court at the Mosk Courthouse, handling civil matters including personal injury, contract, employment, professional malpractice, asbestos and products liability. She routinely conducted successful settlement conferences for her colleagues and her own matters. She returned to Pasadena in 2010, presiding over Probate and Family/Civil harassment cases. In 2016, she returned to a downtown Probate Department for two years before retiring in 2018.
Prior to her appointment to the bench, Judge House was an Assistant City Attorney for the City of Los Angeles. Initially, she was a criminal prosecutor, but transferred to the civil branch to defend lawsuits against the City and its employees. Her last five years included advising the Los Angeles City Council, Police Commission and Fire Commission. She successfully defended the City's Police and Fire departments in highdollar-value and high-profile cases in both federal and state courts.