Jonathan Havens is our Latest Featured Speaker!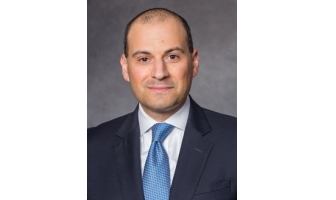 Our latest featured speaker is Jonathan Havens from Saul Ewing Arnstein & Lehr!
Jonathan will be on the faculty panel at our upcoming Recreational and Medical Marijuana Law and Business in California seminar in Los Angeles on November 1-2! This is Jonathan's first year speaking with us, and we can't wait for his presentation!
Jonathan Havens is co-chair of the Cannabis Law Practice at Saul Ewing Arnstein & Lehr LLP.  He also serves as vice chair of the firm's Food and Beverage Practice and is a member of the firm's Life Sciences Practice.  Jonathan's unique perspective on cannabis regulation is informed by his congressional, federal agency, and national and international law firm experience.
He counsels state cannabis license applicants and awardees, ancillary service and product providers, investors, management companies, and various other entities that are affected by federal and state marijuana laws, such as long-term care facilities and higher education institutions.
Before entering private practice, Jonathan served as a regulatory counsel with the U.S. Food and Drug Administration (FDA), where he focused on compliance and enforcement related to promotion, advertising, and labeling.  Prior to law school, Jonathan held legislative and government affairs positions in which he managed several areas of policy and drafted legislative proposals, and facilitated the development and execution of strategic communications to members of Congress and their staff aides.