Jennifer Post is our Latest Featured Speaker!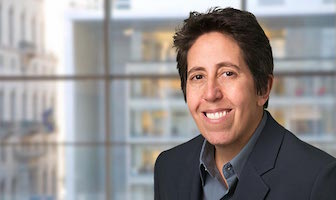 We are pleased to announce our latest featured speaker, Jennifer Post, from Thompson Coburn LLP!  Jennifer will be speaking at our upcoming Cryptocurrencies, Blockchain & Initial Coin Offerings seminar, where she will discuss topics including: Forming a mining company, Fundamental tax considerations, SEC guidance, and Contract drafting issues.
Jennifer Post is a Partner in the Thomas Coburn's Corporate and Securities practice group. She serves as primary outside counsel to a variety of individuals, institutions and companies, including entrepreneurs, venture capital firms and emerging companies, as well as domestic and international public companies.
Jennifer's practice encompasses all areas of general corporate and securities law, including private placements of equity and debt securities, mergers and acquisitions, and venture capital fund formation. Jennifer advises her company clients in many aspects of their businesses including financings, acquisitions, divestitures, licensing and distribution arrangements, equity compensation and joint ventures and strategic partnerships. Jennifer also represents venture capital firms in their formation, fundraising efforts and maintenance, as well as in their investments in early and later stage operating companies and in complex transactions and restructurings. Jennifer has a unique niche representing private capital lenders including venture debt lenders and hedge funds in lending transactions in both domestic and cross-border facilities.
A prolific speaker and media commentator, Jennifer was recently profiled in the California Lawyer's M&A Roundtable. Additionally, Jennifer has presented at Digital Hollywood, the Metropole Global's Crowdfunding Conference, NextGen's Entrepreneurship & Global Crowdfunding Forum, the Beverly Hills Bar Association and the American Bar Association, among others.