David Appel is our Latest Featured Speaker!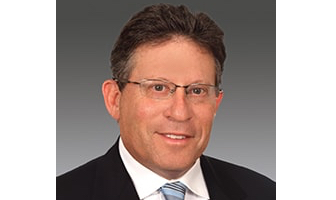 Our latest featured speaker is David Appel from Marcum LLP!
David will be speaking for us at our upcoming EB-5 Investor Based Immigration Conference in Los Angeles on October 4th and 5th! This will be David's fourth year teaching for us – having previously been on the faculty panel for our 2015 seminars held in California and Florida on EB-5 Investor Based Immigration. Past seminar attendees appreciated his helpful materials and informative presentation. Welcome back, David!
David Appel is a senior partner in Marcum's Tax & Business Services division. With more than 30 years of multidisciplinary experience in domestic and international taxation working with family businesses in a variety of industries, has addressed complex issues with family business in estate, succession and retirement planning, including preserving family businesses and wealth transfer to future generations. He leads Florida's tax consulting operations and serves on the board of directors of Marcum LLP and Florida's operations committee.
In recognition of his considerable experience in personal financial planning, Mr. Appel was awarded the designation of Personal Financial Specialist by the American Institute of Certified Public Accountants.
An expert in estate tax, international tax, business succession planning and family estate planning, he has presented on numerous occasions to banking institutions and municipalities and at various tax conferences.
He speaks frequently on a variety of topics related to the federal EB-5 Regional Center Pilot Program, which was created to encourage foreign investors to invest in commercial enterprises in the U.S. This unique federal program has attracted billions of dollars in investments and has been an effective catalyst for job creation domestically.