EB-5 Investor Based Immigration (FL) 2015 – Clearance
Audio program! (check our CLE Programs page for live versions)
This program is no longer approved for CLE credit in Florida. It is a good introductory program to the EB-5 program. It is 50% off. 
If you would like information on our 2018 conference, please go here.
This program was a terrific conference and the details are just below. You can also get a much more detailed agenda on the "what you will learn" link.
The federal EB-5 program is a way for a foreign investor to obtain a visa faster than most other options.
The EB-5 program is also an excellent source of funds for developers and a lucrative source of business for attorneys, real estate brokers and others.
With the most well known professionals in the field speaking, you will learn about how your clients may use the EB-5 process to obtain visas, the legal components, the people you need to make it happen, and the vast opportunities EB-5 offers.
EB-5 is very complicated process that involves many components – searching for the immigrant investor, meeting specific qualifications, an economic plan, a business plan, SEC compliance, tax consequences, decisions about how and where to invest and whether to do so directly or through what is called a "Regional Center" and a host of other issues. The EB-5 attorney must be conversant in all of these areas and be capable of working with the additional professionals needed to handle an EB-5 deal for the client.
EB-5 has so many puzzle pieces that a variety of professionals are needed to make it all come together for the foreign investor, including:
Immigration Attorneys
Securities/Corporate Attorneys
Real Estate Attorneys
Real Estate and other specialty legal advisors
Business Plan Writer
Economists
Marketing Consultants
Migration Agents
Broker Dealers
Developers
Pincus Professional Education presents this in-depth audio to bring you up-to-speed on the process, the people, the law and the vast opportunities EB-5 offers to you whether you are the attorney, the foreign investor, the company looking for an investor, or any of the professionals listed above.
This program was recorded in 2015.
Do you want to improve your public speaking skills? Get Faith Pincus' newly published book Being Heard: Presentation Skills for Attorneys, from the ABA now (ABA members receive 10% off). It is also available on Amazon in Kindle and paperback versions.
What You Will Learn
Day 1 Topics
Panel 1: EB-5 Immigration Bascis

Brief History-Historical overview of the program from an oversight perspective
Historical overview of the program
Definitions of Direct, Regional Center and Pooled Direct
Criteria for an approvable project
I-526 Basics- the investor immigration process
Panel 2: The Right Team is Everything
Who should consider offering an EB-5 project?
EB-5 Team and roles
I-924 Basics
Direct Pooled Investment as viable alternative
Panel 3: Pre-residency Tax and Estate Planning in Advance of Obtaining an EB-5 Visa

Overview of US taxation of foreign persons
Need for proper tax and estate planning before "crossing over the line" to fiscal residence
Planning errors and how to avoid them
Panel 4: Considerations for any Project

Should we use the Direct vs Regional Center model?

Direct/Pooled Direct/Regional Center models explained

 Regional Center defined
 Difference in ownership and control
Difference in Job creation
How do we count the jobs?
Introduction to Economic Models and TEAs
Intro to input/output modeling

Multipliers explained
Typical input
 Eligible and non-eligible costs

What's a TEA and why do we need one?

Rural Area
 High Unemployment area
 Aggregating Census tracts or other subdivisions
 Market conditions
Panel 5: Frankly My Dear, an EB-5 Investment is a Security
EB-5 is a Security
Interagency Cooperation
Private offering of securities under Reg D/Reg S
Investment Company/Investment Advisor Act basics
Broker dealer basics
Putting together an Offering
Day 2 Topics

Panel 1: The Art of a Successful I-526 Petition
Investor Side of the House

Qualified Investor?
Source of funds/Trace of Funds basics
Investor priorities (ROI, ability/specific for return of investment) Exit Strategy

Project Due Diligence is just the start

The strength and infrastructure of a RC
Business Plan; Matter of what?
Job creation; how we count and when we count jobs
Panel 2: The Most Important Person in the Process: the Investor
Qualifying the Investor and accredited Investor issues
F-1 Student Sagas
Complex source and path of funds issues
Common fact patterns in Source of Fund
Visa Retrogression is coming to a theatre near you
Panel 3: The I-829 Petition and Compliance Activities 
Eligibility and Requirements
Proving and Tracking job creation as you promised
Material changes in a material world
When good projects go bad and how to plan for the worst
The I-924A and annual reporting requirements
Use of Fund Administrators and commercial solutions for tracking funds and use of proceeds
Panel 4: Regional Center Applications/Amendments
Requirements to be a regional center
Defining Geography
Hypothetical/Actual/Exemplar project
The Regional Center Operational plan
Regional Center Responsibilities
Panel 5: Structuring EB-5 Deals
Working With Regional Centers; Rent or Form your own
Loan vs. Equity vs. Preferred Equity model
Collateral and EB-5 in the capital stack
Prepayment, Defeasance, and other advanced issues
Pooled Direct Investments
Defining the EB-5 "project" and Job allocation
Panel 6: The Importance of Securities in EB-5

What is Finder? Investment Advisor? Broker Dealer?

Who can find investors and lawfully receive a fee?
Working with overseas agents

Factors affecting marketability
What do they look for in a project?
Red Flags/Concerns

Issuers Exemptions
Do we need to be a broker-dealer or work with one?
Panel 7: Ethics: Food for Thought for All EB-5 Stakeholders- Hot Topics
Sitting on all sides of the table
Business justification
What can go wrong?
Who wins?
Relationships with RCs and Migration agents
Representing investors- responsibilities for immigration Attorneys Relationships with financial advisors, migration agents etc. and other potential areas of conflicts
Testimonials
"I really enjoyed the program, and it really helped me to understand some of the dynamics of the EB-5 program. Keep up the good work!" – John Hanes, Esq.
"Very good content." Wesley Terry, Esq.
"Good info, stayed on point." Kim Lisa Taylor, Esq.
"Very direct and to the point! Loved the presentation."
"Wow! Comprehensive coverage (and current) of EB5."
"Great panel. Great information."
"Excellent panel."
"Excellent and informative."
"Great, clear, practical. Really excellent group."
"Well organized."
"Great organization & content."
"Enjoyed their approach of simplifying."
Listed below are testimonials from our EB-5 program held in Chicago with many of the same speakers:
"Excellent hands-on information." Raymond Barbosa, Esq.
"Very satisfied. The speakers are awesome!" George U. Oparanozle, Esq.
"Good delivery and very good at ensuring context was clear/acronyms were explained."
"Clearly enthusiastic and knowledgeable."
"Very good explanations and clearly knowledgeable…"
"Got to understand the EB-5 program." Raymond Barbosa, Esq.
Listed below are testimonials from our EB-5 program held in California:
"Great information." Lee Ann Eagor, Esq.
"I appreciate the program you've presented. Thank you!" Dr. Ildiko F. Cseto, Esq.
"This was excellent. I really enjoyed the in depth discussion between (the speakers)…" Maria Grulich Toomazos, Esq.
"Very good seminar."
"Very good…Excellent 'literature' provided. Thank you!" Dr. Ildiko F. Cseto, Esq.
"Fantastic."
"Great!"
Faculty
David S. Appel, Esq.
Senior Partner – Tax & Business Services
Marcum LLP

David Appel is a senior partner in Marcum's Tax & Business Services division. With more than 30 years of multidisciplinary experience in domestic and international taxation working with family businesses in a variety of industries, has addressed complex issues with family business in estate, succession and retirement planning, including preserving family businesses and wealth transfer to future generations. He leads Florida's tax consulting operations and serves on the board of directors of Marcum LLP and Florida's operations committee.
In recognition of his considerable experience in personal financial planning, Mr. Appel was awarded the designation of Personal Financial Specialist by the American Institute of Certified Public Accountants.
An expert in estate tax, international tax, business succession planning and family estate planning, he has presented on numerous occasions to banking institutions and municipalities and at various tax conferences.
He speaks frequently on a variety of topics related to the federal EB-5 Regional Center Pilot Program, which was created to encourage foreign investors to invest in commercial enterprises in the U.S. This unique federal program has attracted billions of dollars in investments and has been an effective catalyst for job creation domestically.
---
Edward Beshara, Esq.
Managing Partner
Beshara Professional Association

Edward Beshara, Managing Partner of Beshara Global Migration Law Firm based in Orlando, Florida, has been exclusively practicing U.S. Business
Immigration Law and offering approvable solutions since 1983 for over 35 years. He represents corporate (foreign based and U.S. EB-5 Regional
Centers in regard to specific projects), and foreign national clients in regard to their U.S. immigration and EB-5 goals. Mr. Beshara leads a team of
qualified and experienced EB-5 professionals (Business Plan Writer, Economist) and Securities Attorneys and EB-5 service providers. Mr. Beshara has practiced in the EB-5 area for 27 years since the EB-5 program started.
About Mr. Beshara:
• An active member of IIUSA (Invest in the USA) and serves on the New EB-5 Markets Committee, and Best Practices Committee, establishing standards and a code of ethics for the EB-5 industry. Past active member of Compliance Committee. IIUSA is an organization which includes EB-5 regional centers, marketing brokers, U.S. immigration attorneys, securities attorneys, economists, and business planners and fund administrators.
• Past President of AILA (American Immigration Lawyers Association) Central Florida Chapter.
• Served on the AILA National EB-5 Conference Committee, and Global Migration Steering Committee.
• Member of Advisory Committee of Investment Migration Council, Switzerland. (IMC oversees credibility of Residency by Investment Programs in other countries).
• In addition, Mr. Beshara has also been involved with the Central Florida International Business Task Force, organized by the Orlando Chamber of Commerce.
• One of the professional legal team members for the City of Miami EB-5 Regional Center.
• Mr. Edward Beshara is a past member of Academy of International Business, whose members are comprised of international legal and business professors worldwide.
• He has been an Adjunct Professor of Business Immigration Law and Practice at the University of Florida Levin College of Law.
• Recipient of many awards, namely "Outstanding Contributions to the Practice of Immigration Law", "Chairman of the Immigration and Naturalization Committee of the Orange County Bar".
Rated by EB-5 Investors Magazine as being in the top 25 EB-5 Immigration Attorneys, and highly rated on EB-5 websites, such as EB5investors.com and EB5info.com. Speaker, moderator, discussion leader on many national and global EB-5 panels over the past 27 years, and author of many EB-5 articles and referenced in many EB-5 articles.
---
Jeffrey E. Campion, Esq.
Founder
The Law Office of Jeffrey E. Campion, P.A.

Mr. Campion received his J.D. with Honors from the University of Florida College of Law in 1997. While in law school he also completed the coursework for a Masters in Arts Latin American Studies. He received his B.B.A. in International Finance and Marketing in 1993 from the University of Miami graduating Cum Laude with Departmental Honors and from the Honors Program.
Mr. Campion has a unique perspective in the EB-5 industry in that he has been involved in all sides of the EB-5 process – forming regional centers for clients, ensuring projects are EB-5 compliant, reviewing projects for immigration risks for his investor clients, and overseeing regional centers as ceo of several regional centers.
His experience in forming regional centers or ensuring project compliance has resulted in approvals of regional centers and exemplar approvals for projects. He has written and lectured extensively on EB-5 issues in the United States, Latin America, and China. As an attorney every I-526 and I-829 he has filed has been approved.
Mr. Campion began working with EB-5 projects as an attorney in 2008. The EB-5 program is important because it encourages investment in the United States by creating jobs. Moreover, it provides us in the industry the opportunity to help others from the investors that invest, the employees at attorneys' offices preparing the filings, to the employees at the developers' office and everyone in between.
---
Steven L. Cantor, Esq.
Managing Partner
Cantor & Webb P.A.

Steven L. Cantor is the managing partner of Cantor & Webb, a Miami based law firm focused exclusively on the representation of high net worth international private clients in the areas of tax and estate planning and real estate matters. His practice focuses on a variety of foreign trusts with assets and/or beneficiaries in the U.S.; tax and estate planning for multinational families; pre-residency planning; and structuring of foreign investment in U.S. real property.
He received a Bachelor of Arts in Economics cum laude from the University of Pennsylvania in 1972, a Juris Doctor with honors from George Washington University School of Law in 1975 while serving as a Senior Associate on the George Washington Law Review, and a Master of Laws in Taxation from New York University School of Law in 1976. He also spent a semester of college studying in London, England.
Mr. Cantor is the founder of the STEP Miami Branch and a member of TIGER 21, the premier peer-to-peer learning network for high net worth investors. Mr. Cantor has been recognized as one of the world's leading international private client attorneys by Chambers Global, Chambers USA and Legal Week's International Trusts & Private Client Elite List. He is a frequent author and lecturer on various topics of international tax and estate planning.
---
Lauren Cohen, Esq.
Founder
e-Council Inc.com

Lauren Cohen, is an attorney licensed in both the U.S. and Canada, and an active AILA and IIUSA member. As an immigrant, and now a U.S. citizen, Lauren has had personal experience with the visa process e-Council Inc. was created to support.
e-Council Inc. is focused on providing professional business visa solutions ranging from business plans to a wide range of ancillary services. e-Council Inc.'s niche is in developing EB-5 strategies and solutions for a wide range of developers, business owners, regional centers, and investors. Since opening its doors in 2008, e-Council Inc. worked on over 25 regional center projects and direct EB-5 cases which are moving successfully through the EB-5 stages from submission to successful capital raise to I-526's and I-829's.
---
Walter M. Cummins Jr., Esq.
President
Florida EB-5 Investments LLC, A USCIS Designated EB5 Visa Regional Center

Mr. Cummins has had a varied career including the practice of law, business consulting and extensive entrepreneurial business activity combined with community and foundation work.
Upon graduating from the Ohio State University College of Law in 1976, he established a real estate limited partnership in which he was the general partner. The partnership purchased, managed and sold property in Ohio, followed by a similar business in Florida.
Starting in 1989 Marty and his wife Jan established restaurant bookshops in the State of Florida.In the 1990s they purchased the Orlando house where literary legend Jack Kerouac was living when his classic ON THE ROAD was published in 1957. They established a 501c3 charitable foundation and raised over 0,000.00 to renovate the home and offer it rent free to writers from around the world. While establishing this Foundation, they assembled perhaps the most eclectic Board of Advisors ever assembled, including Pete Seger, Norman Mailer, Steve Allen, Michael York and Bill Buckley.
In 2004 they sold their restaurant and bookshop that housed their most recent Café Bookshop and retired for 4 years to enjoy their only daughter's high school academic and sports career.
During this period they both did occasional consulting work for local businesses during which Marty discovered the EB5 Visa Program and he successfully petitioned the Department of Homeland Security to create Regional Centers in Florida designed to attract foreign investor money to American businesses. His Florida EB5 Investments LLC is a Regional Center designated by US Citizenship & Immigration Services as an approved "Pilot Program" to create jobs with foreign funds. Since the Fall of 2010, he has devoted full time to:
1. The EB5 Visa Program, www.FloridaEB5Investments.com
2. Developing and implementing the Enlightened Capitalism philosophy, www.EnlightenedCapitalism.biz
Mr. Cummins was Founder and Manager of the Central Florida Book & Music Festival, President of The College Park Neighborhood Assn, Founder/Manager of the College Park Charity Festival and Bazaar, Founder/Manager of "Just Desserts", a Disney hosted fundraiser for ill children, Co-Founder of the "Seminole Ornament Society"; a Holiday charity for children, Governor's appointee to the East Central Florida Regional Planning Council. He holds a J.D. from the Ohio State University College of Law, attended the Duke University College of Law, and was a Cum Laude graduate with BA in history from Ohio State University.
---
Ronald R. Fieldstone, Esq.
Partner
Saul Ewing Arnstein & Lehr LLP

Ronald R. Fieldstone is a partner in the Miami office of Saul Ewing Arnstein & Lehr LLP, specializing in corporate/securities and taxation law.
Mr. Fieldstone has published numerous articles and has been a lecturer in the fields of real estate, corporate/securities, tax law, and franchise law for the past 40 years. He currently practices primarily in the areas of corporate/securities and taxation law. He graduated from the Wharton School, University of Pennsylvania in 1971 (magna cum laude) and received joint MBA/JD degrees from Wharton School and University of Pennsylvania Law School in 1974.
Since 2009 Mr. Fieldstone has actively been involved in serving as corporate/securities counsel for multifaceted industries involving EB-5 immigrant visa investor offerings representing both developers and regional centers involving in excess of 125 projects and a combined capital raise of in excess of billion. His corporate/securities work includes the preparation of private placement memoranda and related documents. Mr. Fieldstone actively lectures and publishes in the EB-5 corporate/securities fields for numerous government sponsored and industry trade organizations and professional. Mr. Fieldstone recently served as a committee member of the IIUSA's Best Practices Committee.
Mr. Fieldstone was a principal in a Blockbuster Video franchise that operated 25 stores in eight states from 1987 until October, 1995. He is a principal of a multi-state lithotripsy company and was also a principal of Barnie's Coffee and Tea, Inc., the owner of the Barnie's operating system with approximately 80 corporate units and 20 franchised units from 2001 until 2004. Mr. Fieldstone has extensive real estate holdings in the State of Florida and served as a managing partner of Landmark Residential from 1999 until 2008, which has served as the sponsor and manager of approximately 20,000 multi-family units in the states of Florida, Alabama, Georgia, Texas, and North Carolina that were liquidated over a period of 12 years for in excess of billion.
---
James R. LaVigne, Esq.
Florida Bar Certified International Law
American Lawyers International, PLLC.

James R. LaVigne is an international lawyer and founder of the law firm of American Lawyers International, PLLC based in Orlando, Florida. Mr. LaVigne holds his first law degree from the University of Florida, as well as, a Master of Law Degree in International Law from the University of Notre Dame Law Center. He handles all aspects of international business law, immigration law, contracts, joint ventures, foreign investments in the United States and international tax advising. He has also served as the President of the British American Chamber of Commerce and also as a member of the Economic Development Commission of mid-Florida.
Mr. LaVigne is past chairman of the Orlando World Trade Association. He has had a number of articles published on international law, U.S. immigration law, and European Community law. He has also served as an adjunct professor of International Business for Webster University, Orlando Campuses, where he taught International Business, International law in Business, and Global Competition. Mr. LaVigne has served as an international business consultant for the Export Legal Assistance Network and the University of Central Florida, Small Business Development Center.
Mr. LaVigne is currently admitted to practice in all the courts of Florida as well as the Eleventh Circuit Court of Appeal in Atlanta and the United States Supreme Court. He graduated from the University of South Florida in 1972 with honors in both political science and public address and rhetoric and received his L.L.M. in International Law with honors from Notre Dame University London Law Center.
Mr. LaVigne is a past chairman of the Orange County Bar Association International Law Committee. Mr. LaVigne is a Florida Bar Board Certified International Lawyer (less than 45 lawyers of the 65,000 members of the Florida Bar are so certified) and served as Chairman of the Florida Bar International Law Certification Committee in 2010-2011. He continued as a committee member for 2012-2013. He is among Florida Super Lawyers in International Law for 2014.
---
Daniel B. Lundy, Esq.
Partner
Klasko, Rulon, Stock & Seltzer, LLP

Daniel B. Lundy is a Partner at Klasko Immigration Law Partners, LLP, where he practices almost exclusively in the EB-5 Program area. Mr. Lundy leads the Regional Center/Developer Team and the Compliance Team of the firm's EB-5 practice. Mr. Lundy represents established Regional Centers, clients applying for regional center designation, and developers wishing to access foreign investor capital through the EB-5 program. Mr. Lundy works with securities and real estate counsel, economists and business plan writers to help structure development deals to be EB-5 compliant. Mr. Lundy also represents EB-5 investors in their immigration petitions and applications. Mr. Lundy also has a broad background in immigration law.
---
Dawn M. Lurie, Esq.
Senior Counsel
Seyfarth Shaw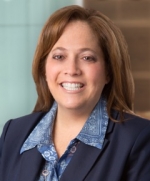 Dawn M. Lurie is a senior counsel in the Immigration Practice Group of Seyfarth Shaw LLP's Washington, D.C. office. She is recognized in the legal community as a forward thinking immigration compliance authority and EB-5 investment strategist. She co-chairs the firm's EB-5 Immigrant Investment practice and has more than 25 years of experience providing assistance with global and U.S. immigration processes. Ms. Lurie is proud to be considered a trusted partner to corporate clients and is relied on for her ability to spot impending government enforcement trends. Her ability to balance business necessity with regulatory reality is also highly valued. When advising clients, Ms. Lurie presents creative, yet compliant, solutions and identifies issues long before they become problematic. Her practice includes a range of cases, from routine to the most complex, involving:
EB-5 Foreign Investment:
including representation of regional centers, investors, project developers, broker dealer, and providing targeted due diligence services and development of best practices protocols
Immigration Compliance:
including Form I-9, E-Verify, and SEVP/SEVIS foreign student related matters
Visa Processing:
including naturalization, residency and security issues
Ms. Lurie has represented foreign individuals through the EB-5 Immigrant Investor Program since the early 1990s. She has since expanded her practice to include EB-5 compliance work and regional center representation. Her experience has evolved over the last two decades as the EB-5 program progressed from an obscure means of obtaining U.S. residency, to a viable mechanism of funding a significant portion of the capital stack for large-scale projects and infrastructure building across industries. Ms. Lurie is particularly interested in EB-5 project and regional center compliance, which she believes has been overlooked with the surge of growth that the program has recently received. She also provides creative private equity funding strategies to developers in various industries that are interested in establishing EB-5 regional centers and projects.
Ms. Lurie's Form I-9 and E-Verify experience is nationally recognized. By developing and managing corporate immigration compliance programs, including training and internal audit components, she minimizes exposure and liability, saving her clients millions of dollars. Ms. Lurie assists federal government contractors in meeting the FAR mandatory E-Verify compliance rules and flow-down clause. In addition, she regularly advises on immigration compliance issues in mergers, acquisitions, and contracting relationships. She represents companies in Immigration and Customs Enforcement matters and defends those facing government investigations including ones initiated by the DOL or DOS. Her experience also includes representing colleges, universities and foreign students with SEVIS/SEVP related issues as well as with routine compliance planning.
Ms. Lurie is consistently able to negotiate favorable settlements and resolve even the most adversarial of matters because of her solution oriented approach and her ability to work cohesively with government agencies.
---
Joseph C. McCarthy, MS JD
Principal
American Dream Fund / McCarthy & Nehring, P.C.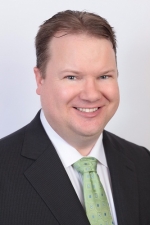 American Dream Fund is owned and managed by a team of highly-experienced legal, real estate, financial and econometric professionals. We own EB-5 regional centers that have been approved by the United States Citizenship & Immigration Service (USCIS) in Las Vegas, Los Angeles, New York, San Francisco, Chicago and Portland. Through these regional centers, American Dream Fund has sponsored, raised and/or funded more than 0M (USD) in EB-5 capital, primarily for the resort and hotel industry. We have also helped to create more than 15,000 full time jobs with these projects in projects such as the W Hotel, the SLS Las Vegas Hotel & Casino, Hyatt Place, and multiple assisted living and nursing care facilities.
Our expertise and relentless commitment to excellence have firmly established American Dream Fund as one of the elite EB-5 firms in the world. We have an exceptional reputation and global brand name recognition throughout the EB-5 industry with developers, investors, immigration attorneys, immigration agents, governmental agencies and government officials. This allows us to be very selective about our project partners.
Mr. McCarthy is a co-founder of the American Dream Fund, an operator of multiple EB-5 Regional Centers nationwide, and a partner with the west coast law firm, McCarthy & Nehring, P.C.. Mr. McCarthy's primary area of legal expertise is immigration law, including all facets of EB-5 immigration. Through his involvement as a regional center principal, and separately as an immigration attorney, Mr. McCarthy has been involved in EB-5 capital deployment of greater than 0 Million (USD) to job-creating enterprises.
In his role as an attorney, Mr. McCarthy is a member of the American Immigration Lawyers Association ("AILA") and served for four years as the Legislative Committee Chair for the Association to Invest in USA ("IIUSA"); a national trade association of EB-5 Regional Centers responsible for leading EB-5 reform in the United States Congress. In this capacity, alongside other IIUSA leadership, he participated in working on three pieces of legislation currently before both the House and Senate that, if passed, would make the EB-5 Regional Center program permanent and enacted much needed reform to the immigrant investor program.
Mr. McCarthy is a widely recognized speaker about EB-5 immigration law both domestically and in China. He frequently speaks about EB-5 to developers and business professionals, government officials, attorneys, and individuals interested in immigrating through the EB-5 program. For his work in EB-5, Mr. McCarthy was acknowledged by the Los Angeles Business Journal as one of the "Who's Who in Real Estate". Mr. McCarthy also serves on the Editorial Board for the EB-5 Investors Magazine and recently authored multiple chapters of the EB-5 Handbook.
---
Anusree Nair, Esq.
Partner
Klasko Immigration Law Partners, LLP

Anusree (Anu) Nair, a Partner at Klasko Immigration Law Partners, LLP, manages the Investor Division of the firm's EB-5 Practice. Anu and her team are responsible for all investor filings, which includes I-526 Petitions, consular processing and adjustment of status applications, and I-829 Petitions.
As the Investor Team's managing partner, Anu is responsible for the preparation and filing of all EB-5 Petitions, both through regional center investments and individual investment opportunities. Anu's command of investor-related issues is recognized within the field and she is frequently called on to review EB-5 cases prepared by other law firms to ensure compliance with USCIS' extremely rigorous standards. Anu is routinely retained to respond to difficult Notices of Intent to Deny and to file appeals for denials received by other firms. She represents clients at visa interviews, both at U.S. Consulates overseas and with the Citizenship and Immigration Services in the United States.
Anu has extensive experience in both employment-based and family-based immigration. Prior to joining the EB-5 team, Anu represented hospitals, international record companies, multinational businesses, and major production companies in securing a variety of employment-based immigration benefits for their employees. Anu also assists clients with family-based immigration matters and represents clients before the Immigration Court, the Citizenship and Immigration Service, and Customs and Border Protection.
Anu is a 2006 graduate of Baruch College where she majored in Biology. She went on to obtain her law degree from the Benjamin N. Cardozo School of Law, where she served as submissions editor of the Cardozo Journal of Law and Gender. Prior to joining KILP, Anu practiced with an immigration law firm in New York City and was an Adjunct Lecturer of Biology at Baruch College.
---
Jay Rosen, Esq.
Partner
Saul Ewing Arnstein & Lehr LLP

Jay M. Rosen focuses his practice in general corporate and securities law. He has represented both public and private companies in connection with mergers and acquisitions, public and private offerings of securities and SEC disclosure, as well as corporate governance, debt and equity financing and general corporate matters. Jay's practice also includes handling private offerings under the EB-5 immigrant investor visa program. He serves as lead attorney on numerous projects from inception to closing, including contract negotiation and preparation.
Jay serves in the role as outside general counsel to various corporate clients, coordinating legal issues related to their day-to-day business operations. In addition, he has represented various clients with respect to mergers and acquisitions transactions, including drafting and negotiating complex stock and asset purchase agreements, operating agreements, letters of intent, due diligence documentation, non-competes, confidentiality, and non-disclosure agreements and related financing documentation.
---
John Roth, Esq.
Dalmore Group, LLC

John Roth is the only EB-5 immigration attorney licensed to provide financial advice. He has an MBA from the Wharton School of Finance as well as a Series 7 securities license.
---
Reid Thomas
Executive Vice President
NES Financial

Responsible for global sales and marketing at NES Financial, Reid brings over 20 years of sales and marketing leadership in both public and private companies in high-growth Silicon Valley technology companies. His past experience includes leading sales with Voice Over IP pioneer Sylantro Systems, driving revenue and market share growth to a successful IPO with VINA Technologies, and running sales operations at Octel Communications, which was acquired by Lucent Technologies. Prior to his current position, Reid served as SVP of Global Sales at Laszlo Systems, a global leader and pioneer in Rich Internet Applications. During his time with NES Financial, Reid has been instrumental in the rapid growth of the company's EB-5 business, making NES Financial the leader in EB-5 by providing innovative solutions specifically built for the industry. His active participation in the EB-5 community has made him a frequent and sought after speaker at events and conferences across the country, as well as a frequent contributor to various EB-5 books, articles, and other publications.
---
Dennis Slater
Florida EB-5 Regional Center

Owner Florida EB-5 Regional Center, LLC
FLeb5RegionalCenter@Gmail.com
813-285-6949
and
Owner Ceo-Cfo Solutions, LLC
CeoCfoSolutions@Gmail.com
813-469-8972
---
Clem Turner, Esq.
Shareholder
Homeier & Law, P.C.

Clem Turner is a shareholder and the Managing Attorney of the New York Office of Homeier & Law, PC. Clem practices in the areas of general corporate, public and private securities law and business transactional law. With over15 years experience in the corporate and business transactional fields, both as in-house corporate counsel and with private law firms Clem brings a deep level of legal knowledge and expertise to the EB-5 industry.
Clem has counseled numerous corporations and Regional Centers raising capital through the EB-5 Program on matters of structuring, strategy, securities law and corporate law. He has handled numerous EB-5 transactions in the hotel and accommodations, casino, restaurant, senior and medical facilities, manufacturing, technology and other industries. His firm, Homeier & Law has counseled clients in over 125 EB-5 transactions, with an aggregate deal value of over .5 billion. Clem has written several articles and routinely lectures at EB5 events throughout the U.S. He is the highest ranked corporate/securities attorney on www.eb5investors and the only corporate/securities attorney in the top five on www.eb5info.com. (The other lawyers listed practice immigration law.
Prior to joining Homeier & Law, P.C., Clem garnered broad corporate law and business experience. Clem began his legal practice at Skadden, Arps, Slate, Meagher & Flom LLP specializing in Mergers and Acquisitions and Corporate Finance (Securities). He later associated with Brobeck, Pheleger & Harrison LLP where he counseled clients undergoing business combinations, public and private securities financings and venture capital fundraisings. After working at these large international law firms, Clem served as head of "Business and Legal Affairs" for two emerging companies, managing both operational and legal responsibilities. This broad range of executive and legal experience allows Clem to provide his clients with sound, reasoned legal advice, balanced by practical business and market concerns.
Clem graduated from Princeton University with a B.A. in Psychology. He received his legal degree from Georgetown University Law School, where he served as Executive Editor of the American Criminal Law Review. Mr. Turner is admitted to practice in New York and California.
---
Mike Xenick
President and CEO
InvestAmerica Capital Advisors

Mr. Xenick has been an investment banker for over 20 years working to raise millions of dollars of debt and equity capital for middle market companies. At InvestAmerica, Mr. Xenick leads the firm's EB-5 Advisory Services and Support practice.
Prior to starting InvestAmerica, Mr. Xenick was Managing Partner of LCG Capital Advisors, a boutique lower middle market investment bank in Tampa, Florida for over five years, co-founding LCG's FINRA-registered broker/dealer, representing dozens of the firm's clients in raising debt/equity capital and merger & acquisition transactions. Mr. Xenick also managed LCG's advisory practice areas where there was a notable element of regulatory compliance, as well as various strategic partnerships of the firm. In 2010, Mr. Xenick founded LCG's EB-5 Advisory & Support Services Division, creating the capabilities and infrastructure noted above, spinning out this Division in 2012 into InvestAmerica Capital Advisors, LLC.
Before joining LCG, Mr. Xenick was a Managing Director for five years at Atlantic American Capital Advisors, a Tampa-based investment bank, where he led many successful corporate finance and merger and acquisition transactions across multiple industries including media/telecom, information technology, software, specialty finance, food and concessions, post-secondary education, manufacturing, business services and nutritional health products.
Prior to joining Atlantic American, Mr. Xenick worked at Communications Equity Associates (CEA), a boutique global investment and merchant bank, where he served as a Vice President in CEA's global investment banking practice for over eight years. After joining CEA in 1994, Mr. Xenick provided investment banking, private equity and strategic advisory services to CEA's entertainment and new media clients in the U.S., the Middle East and Asia, and was specifically responsible for the telecommunications, technology, Internet, and music industries, and successfully closed numerous middle-market private placements, corporate financing and merger and acquisition transactions within these industries.
Before CEA, Mr. Xenick worked for four years as a senior auditor for the international public accounting firm of Ernst & Young. He holds Bachelor and Master Degrees in Accounting from the University of Florida, is a CPA and holds FINRA Series 7, 79, 24 and 63 securities registrations. He is married with three children.
---
Fees
CD INVENTORY CLOSE OUT SALE! 
SELECT CDS REDUCED – 60-94% OFF* 
Audio Course and Materials Package – Download: $650 $325
Audio Course and Materials Package – CD: $650 $100
CDs: plus $8.50 shipping and, in CA, sales tax.
*New orders only, while supplies last.
CLE Credit
FL General:  This program is approved for 12.5 general CLE units in Florida, including 1.0 hour of ethics through March 6, 2017.
FL Board Certified:  This program is approved for units of Board Certified CLE in Florida as follows:
Business Litigation: 9.5 units through September 5, 2017
Immigration and Nationality Law: 12.5 units through September 5, 2017
Ethics/Professional Responsibility: 1.0 units through March 6, 2017.
CA General:  This program is approved for 10.0 hours of general CLE in California, including 1.0 hour of ethics.
Ethics/Professional Responsibility: 1.0 units
This program is approved for CLE in the states listed above.  Upon request, Pincus Pro Ed will provide any information an attorney needs to support their application for CLE approval in other states other than what is listed above.
Terms and Policies
Recording policy: No audio or video recording of any program is permitted.
Seminar Cancellations: Should you be unable to attend for any reason, please inform us in writing no later than 14 days prior to the event and a credit voucher will be issued. If you prefer, a refund, less a $50 non-refundable deposit, will be issued. No refunds or credits will be given for cancellations received within 14 days of an event. However, if you notify us within 14 days of an event, and wish to convert your in-person attendance registration to an Audio CD package (with handout), we can do so. A small additional shipping charge, and sales tax in CA, will be incurred. No shipping charge is incurred for downloads. We will also issue a voucher for the amount paid if you notify us within 14 days and prefer not to have the audio recording.
Substitutions may be made at any time.
Webinars, Tele-seminars and Webcast Cancellations: Once log-in codes and passwords are issued for a webinar, tele-seminars or webcasts, a refund is not possible. If for any reason you cannot attend the event after you have received the codes, we will automatically convert your registration to an instant streaming/instant download or CD format and provide you with the information you need to access the recording after the program concludes and the recording is available.  Conversions to CD require a $8.50 shipping fee, and in CA, 9% sales tax.
Downloads/CDs/DVDs – Refund policy:
Downloads are non-returnable/non-refundable once purchased and received. Tapes, CDs and DVDs are returnable for a full refund or replacement if defective, within 90 days of purchase.
Reminder: The room temperature at hotels and other seminar locations are notoriously hard to control. Please bring a sweater or jacket in case it gets cold and/or layer as if you are going to the movies so you are comfortable.