EB-5 Investor Based Immigration Conference (CA) 2015
Audio program! (check our CLE Programs page for live versions)
If you would like information on our 2018 program in Los Angeles, please go here.
Investment (Employment) Based Immigration: EB-5, created by the Immigration Act of 1990, provides a unique opportunity for foreign nationals to invest in companies in the United States and acquire permanent resident status for themselves and their dependents.
This comprehensive seminar begins with an overview of the EB-5 program and addresses the requirements of each step in the process, leading to successful investments and permanent resident status for your foreign national clients.
Whether you're already representing clients in the EB-5 program or are planning to add this interesting and challenging area to your practice, this program will provide you with the legal update, skills and strategies you need.
Faculty includes a stellar line-up of EB-5 immigration attorneys, Regional Center representatives, economists and CPAs, and international business attorneys.
Who should attend/order the audio program? This program is excellent for anyone involved in EB-5 including immigration attorneys, real estate attorneys, general business attorneys, franchise attorneys and regional centers or any other attorney or non-attorney interested in this topic.
This program was recorded in 2015.
Do you want to improve your public speaking skills? Get Faith Pincus' newly published book Being Heard: Presentation Skills for Attorneys, from the ABA now (ABA members receive 10% off). It is also available on Amazon in Kindle and paperback versions.
What You Will Learn
EB-5 Immigration Basics 
Introducing it/ Historical overview of the program
What it is
What it means
Three main issues:

Invest
New Commercial Enterprise
Create 10 full time, permanent jobs for U.S. workers

Targeted Employment Area
Definitions of Direct, Regional Center and Pooled Direct
Process and timing

I-526
Immigrant Visa/Adjustment of Status
I-829
The Right Team – Who Needs to be Part of the Process
EB-5 Team and roles explanations
Economic Panel
What is an economic model
What exactly is an indirect or induced job?
Modeling, multipliers and inputs in plain English
What's a TEA and why do we need one?
Considerations for any Project 
Direct vs. Regional Center model
Loan vs. Equity model
Pre-residency Tax and Estate Planning
Residence Date and Treaty Tie-Break
Increasing Tax Basis of Assets
Eliminating E+P
Planning for Future CFC Classification
Aligning Ownership Structures
Avoiding Estate Taxes
Planning Structures to Reduce Taxation
Tax Issues for Funds and Deals
Loans
Tax Returns
Accounting Records
Issues You Have to Pay Attention to
Interest Issues
Overview of the day and why it is in the order it is in
The Art of a Successful I-526 Petition 
Investor Side of the House

Investor Immigration Qualification
Source of funds/Path of Funds basics
Common SOF patterns
Investor priorities (ROI, ability/specific for return of investment) Exit Strategy

Project Due Diligence is Just the Start

Business Plan; Matter of what? Job creation; how we count and when we count jobs
Reviewing project documents for EB-5 compliance
Potential redemption issues in the operating agreement
Exit strategies that are coupled to loan repayments
The Most Important Person in the Process: The Investor 
Qualifying the Investor and accredited Investor issues
F-1 Student Sagas
Visa Retrogression is coming to a theatre near you
Direct Investments
Vocab, Definition of Key Terms
Regs; Focus on Direct v RC EB5 Investment
Forms
Contents of a Direct EB5 Petition

Investor and Dependents' Personal Documents

Admissibility
Consular Process v AOS

Source of Funds
Project Documents

Practice Tips

Advising a Direct EB-5 Investor
Immigration attorney's role in engaging competent third-party professionals
Business due diligence
Timeline

Post I-526
Regional Center Applications/Amendments 
Requirements to be a regional center
Defining Geography
Hypothetical/Actual/Exemplar project
The Regional Center Operational plan
Regional Center Responsibilities
Sponsored Regional Center Roundtable
The I-829 Petition and Compliance Activities  
Eligibility and Requirements
Proving and Tracking job creation as you promised
Material changes in a material world
When good projects go bad and how to plan for the worst
The I-924A and annual reporting requirements
Use of Fund Administrators and commercial solutions for tracking funds and use of proceeds
SEC Considerations 
EB-5 is a Security
Interagency Cooperation
Private offering of securities under Reg D/Reg S
Investment Company/Investment Advisor Act basics
Broker dealer basics
Putting together an Offering
What is Finder?  Investment Advisor? Broker Dealer?

Who can find investors and lawfully receive a fee?
Working with overseas agents

Factors affecting marketability
What do they look for in a project?
Red Flags/Concerns

Issuers Exemptions
Do we need to be a broker-dealer or work with one?
Break Out sessions for developers, real estate professionals, immigration attorneys and others.
Hot Topics 
Ethics: Food for Thought for All EB-5 Stakeholders
Sitting on all sides of the table
Business justification
What can go wrong?
Who wins?
Relationships with RCs and Migration agents
Representing investors- responsibilities for immigration Attorneys Relationships with financial advisors, migration agents etc. and other potential areas of conflicts
Testimonials
"This conference provided a unique opportunity to delve into EB5 issues from perspectives of various EB5 stockholders and to network with industry leaders." Belma D.C., Esq.
"Very informative!" Rachmini D. Manning, Esq.
"Good overview on the EB5 process." James Yang, Esq.
"Very informative." Robert A. Garmo, Esq.
"The conference was a comprehensive overview for both practitioners and newcomers."
"Helpful to have attorney breakout session. Thank you!"
"All topics relevant, good speakers."
Testimonials from the same EB-5 conference we held earlier this year in Orlando:
"This conference provided a great mix of information which was presented in a way that was accessible and useful to both the novice and experienced attorney." Taylor Ward, Esq.
"Super information!" Amy Lettelleir, Esq.
"Thank you! The panelists proved their expertise." Wesley Terry, Esq.
"Great program, speakers and content. I also enjoyed the networking reception." Azim Saju, Esq.
"Excellent, varied resources; very timely topics – securities and new DC office." Marty Cummings, Esq.
"Very informative and great networking." Estela Holland, Esq.
"Wow! Comprehensive coverage (and current) of EB5."
"I liked the conference and am much better informed. Great overview of EB5 101 and good overall panel with experts in their field." Peter Stark, Esq.
"Speakers were first rate." Carlos J Villanueva, Esq.
"Very good content." Wesley Terry, Esq.
"Everyone that spoke knew their stuff." Ada Aviles-Yeager, Esq.
"Overall I felt like the moderators and panelists were knowledgeable." Alexis Gonzalez, Esq.
"Excellent panel; knowledgeable panelists; very understandable and good presenters overall." Kim Lisa Taylor, Esq.
"Good info, stayed on point." Kim Lisa Taylor, Esq.
"Very direct and to the point! Loved the presentation."
"Great panel. Great information."
"Excellent panel."
Testimonials from prior EB-5 programs: 
"Outstanding program – sorely needed!"
"This seminar was spot-on."  Carlo Coppo, Esq.
"Great command of materials and presentation of challenging ideas."
"Very helpful."  Robert Jystad, Esq.
"Top notch seminar – worth the long drive and investment."
Carla Turner-Hahn, Esq.
"Good presentation and information." Melissa E. Peaf, Esq.
"Very informative…" Manuel A. Avila, Esq.
"Provided valuable perspectives." Carla Turner-Hahn, Esq.
Faculty
Mahsa Aliaskari, Esq.
Senior Counsel
Seyfarth Shaw LLP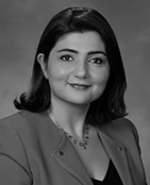 Mahsa Aliaskari is senior counsel in the Immigration Department of Seyfarth Shaw LLP's Los Angeles office. Since 2000, Ms. Aliaskari has partnered and guided companies and individuals across the U.S. and abroad in various circumstances, including:
Temporary residence and employment visas for professionals, extraordinary ability workers, entertainers and athletes in the H-1B, E-3, TN, O and P visa categories.
Entrepreneur and Investor visas and permanent residence in the E visa category for treaty traders and investors, as well as the L-1 visa category for intracompany executives, managers and employees.
Immigrant visa sponsorships across employment based categories including for those with extraordinary abilities, multinational executives, professionals and skilled workers under the PERM labor certification program.
Ms. Aliaskari's practice also focuses on advice and counsel in the EB-5 Immigrant Investor program. She works with high net worth foreign nationals pursuing legal permanent resident status in the U.S. through both direct investment as well as investment in regional center projects. In addition, Ms. Aliaskari works with clients seeking to utilize the EB-5 Regional Center program to raise capital for projects in the U.S. Working with clients across a variety of industries, she counsels them on ensuring compliance with EB-5 regulations, the creation of new regional centers, amendments of regional center designations and partnering with existing regional centers for EB-5 capital raises.
Compliance is another component of Ms. Aliaskari's practice, representing companies facing U.S. government investigations or audits for immigration violations. Her practice includes performing I-9 and H-1B compliance counseling during routine internal reviews, or while performing due diligence (in the context of a merger, acquisition or sale). Working with small and large organizations in developing comprehensive immigration and compliance policies, Ms. Aliaskari guides clients in designing policies that minimize exposure and liability.
---
David S. Appel, Esq.
Senior Partner – Tax & Business Services
Marcum LLP
David Appel is a senior partner in Marcum's Tax & Business Services division. With more than 30 years of multidisciplinary experience in domestic and international taxation working with family businesses in a variety of industries, has addressed complex issues with family business in estate, succession and retirement planning, including preserving family businesses and wealth transfer to future generations. He leads Florida's tax consulting operations and serves on the board of directors of Marcum LLP and Florida's operations committee.
In recognition of his considerable experience in personal financial planning, Mr. Appel was awarded the designation of Personal Financial Specialist by the American Institute of Certified Public Accountants.
An expert in estate tax, international tax, business succession planning and family estate planning, he has presented on numerous occasions to banking institutions and municipalities and at various tax conferences.
He speaks frequently on a variety of topics related to the federal EB-5 Regional Center Pilot Program, which was created to encourage foreign investors to invest in commercial enterprises in the U.S. This unique federal program has attracted billions of dollars in investments and has been an effective catalyst for job creation domestically.
---
Belma Demirovic Chinchoy, Esq.
Founding Partner
Immigration General Counsel
Belma Demirovic Chinchoy focuses her practice on developing personalized investment-based immigration solutions for entrepreneurs and investors. Her extensive expertise in this field includes advising U.S. businesses on the operational benefits of immigration programs, along with helping foreign entrepreneurs set up business in the US and obtain EB5, L1, E2, and EB1 visas.
Throughout her career, Attorney Chinchoy has assisted with a number of successful I-526 petitions and I-829 petitions and has advised businesses and Regional Centers on EB5 compliance matters. She has worked on projects ranging from a million direct investment in a vineyard-related operation, to a 0 million New York development enterprise with 0 million funded by EB5 capital.
In addition to advising foreign investors, projects, and regional centers, Attorney Chinchoy's immigration expertise also includes litigation. She has represented foreign nationals before the Board of Immigration Appeals, the Ninth Circuit Court of Appeals, USCIS, Immigration Court, and the Central California Federal Court. This representation involved matters related to federal mandamus petitions, asylum and withholding of removal, fiance visas, marriage-based permanent residence petitions, waiver applications, and U visas.
Attorney Chinchoy is particularly knowledgeable about Requests for Evidence (RFEs) and counsels her clients in the preparation of petitions which will be approvable upon filing. Prior to her career in law, Attorney Chinchoy worked in the human rights field with the Center for Victims of Torture and the International Organization for Migrations.
Attorney Chinchoy is admitted to practice law before the California Central District Federal Court, the Supreme Court of California, and she is a member of the California's state Bar. She graduated from the University of Minnesota, Twin Cities, summa cum laude, with her bachelor's degree in international politics. She also attended both the William Mitchell College of Law in Minnesota and Pepperdine University Law School in California for her Juris Doctor. Attorney Chinchoy is fluent in English, Bosnian, Croatian, and Serbian.
---
Philip Cohen
President
Strategic Element
Phil Cohen is the founder and President of Strategic Element and has a long history of developing businesses, business concepts and products, dating back to 1993. With a career that began in the manufacturing sector, and grew to include new developments in technology and a variety of start-ups, Phil has progressively built up experience in the area of new business development with a focus on transforming ideas in to viable business models for large, public corporations, start-ups and everything in between.
Phil is the President of Strategic Element Inc. and is the founder, lead author and editor of The EB-5 Definitive Guide (www.starteb5.com) and is one of the main authors and co-editors of the original The EB-5 Book . Phil is a well-known EB-5 blogger and regularly speaks at and participates in EB-5 industry events.
Strategic Element has been providing consulting services and business plan development to the EB-5 industry since 2010 and has expanded its service offering to include feasibility studies and economic impact reports. Since 2010 Strategic Element has been involved in the development team of over 40 regional center-based projects and over 60 'direct' EB-5 projects, which are collectively raising over billion in EB-5 capital, including some of the most successful EB-5 projects to date.
Strategic Element's history in the EB-5 business spans a multitude of industries including hotels, restaurants, assisted living, health care, manufacturing, shipping and transportation, municipal infrastructure, franchise operations among many others. Strategic Element has the ongoing pleasure of being a regular team member alongside several of EB-5's leading attorneys, economists and consultants.
---
William Cook
Managing Member
Global Migration Law Group
William P. Cook chairs the Global Migration Law Group (GMLG) and is resident in its offices in Washington, D.C. He is the former General Counsel of the U.S. Immigration & Naturalization Service (INS) and has more than 25 years of experience in the practice of immigration law.
Mr. Cook advises business immigration clients and high net worth individuals on their global migration needs, and assists them with all facets of their relocation requirements. He focuses on the EB-5 and E-2 Investor Visa programs, and is an accomplished transactional lawyer as well as experienced in U.S. immigration legal matters. Mr. Cook also has an extensive Consular Visa practice and represents clients across the world on their U.S. immigration matters. He is a member of the American Immigration Lawyers Association.
Active in India, Latin America, Europe, and the Middle East, Mr. Cook represents clients from those regions in matters involving U.S. immigration and visa matters. He is also experienced in the areas of M&A transactions and joint ventures, regulatory i ssues related to U. S. telecommunications , as well as on the national security aspects of doing business in the U.S., including the Foreign Agents Registration Act (FARA), the Committee on Foreign Investment in the US (CFIUS), the Electronic Communications Privacy Act (ECPA), the Patriot Act and the Foreign Intelligence Surveillance Act (FISA). Legal 500 recognizes him for his strategic practice combining technology and telecommunications.
Mr. Cook is the past chair of the Legal Services Executive Committee of the U.S.-India Business Council, and has been involved with business matters related to India for more than a dozen years.
Prior to forming GMLG, Mr. Cook was a partner in DLA Piper LLP (US), where, in addition to heading the Firm's immigration practice, he C h a i r e d its Communications, E-Commerce and Privacy practice group, advising the largest telecommunications and media companies in the U.S. on transactional and regulatory issues. Mr. Cook also represented the Firm's communications clients in the federal courts and before regulatory bodies both in the U.S. and globally. He was also Co-Chair of DLA's U.S.-India practice.
During his long tenure in U.S. government service, Mr. Cook served in both the Civil and Criminal Divisions, U.S. Department of Justice. He has extensive litigation experience with DOJ and in the United States Attorney's office in Baltimore, where he represented the U.S. in several high-profile money laundering and medical device seizure actions. He also served as Senior Counsel, Office of Legislative Affairs (OLA) in DOJ, where his portfolio included immigration, intelligence and telecommunications issues. His government service also includes intelligence community assignments at the National Security Agency (NSA) and in the Office of Intelligence Policy and Review (OIPR) of the U.S. Department of Justice.
A retired commander in the US Navy, Mr. Cook is a combat veteran of Operation Desert Storm, where he served on the staff of COMIDEASTFOR as the U.S. naval liaison officer to the Government of Kuwait and as naval advisor to the Kuwaiti Navy. He is also a veteran of combat contingency operations in Grenada and Lebanon and served on the Sixth Fleet Counter-Terrorism Task Force. His personal awards include the Meritorious Service Medal, the Navy Commendation Medal, the Navy Achievement Medal (X2), the Combat Action Ribbon, the Presidential Unit Citation and other service awards.
Mr. Cook also advises various nonprofits. He has been a member of the board of directors of the National Veterans Legal Services Project (NVLSP), the Atlantic Legal Foundation, and the Board of Visitors of Southwestern Law School.
His other ventures including serving as Co-Founder and Managing Director of the International Professional Education Group LLC, and as a Managing Director of Nuevos Destinos, LLC.
---
Daniel B. Herbert, Esq.
Partner/Certified Legal Specialist in Estate Planning, Trust & Probate Law
Manning & Kass, Ellrod, Ramirez, Trester LLP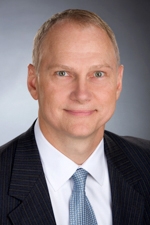 Daniel B. Herbert is a partner in the law firm of Manning & Kass, Ellrod, Ramirez, Trester LLP, where he has been head of the firm's trust and estate litigation group since 2005. Previously he was a partner with McKay, Meyer and Herbert, APC, where he was in charge of that firm's trust and estate litigation for eight years. He has successfully litigated many contested trust and estate matters, including at trial and on appeal, including winning a .4 million judgment at trial and a .1 million appeal in the same day. He is certified by the California Board of Legal Specialization as a specialist in estate planning, trust, and probate law.
Mr. Herbert has made several presentations to attorneys including to the American Bar Association at the 2009 Annual Symposia of its Real Property, Trust & Estate Section in Washington DC (regarding trust and probate litigation); the State Bar of California at its 2014 Summit in Newport Beach (Litigated to Death: How to Sue, Defend, and Settle with the Dead); the Los Angeles County Bar at its Trusts & Estates Symposium in 2015 (ethics for the probate bar); and post-death litigation presentations to civil litigation and trial attorneys in Los Angeles (broadcast live to five other cities) in 2012, 2016.
His presentations for Pincus Professional Education include specialist-certification courses in 2013, 2015; Trust & Estate Boot Camp in 2014; Probate practical course in 2016; Advanced Estate Planning seminar for complicated estates in 2016; and Probate Litigation 101 in 2017 & 2019.
He authored Trustees Face Big Liability published in the Insurance Journal on December 20, 2010, and Last Beneficiary Standing: Identifying Proper Parties in Fiduciary Litigation published in the ABA e/Report in June 2009.
Mr. Herbert is admitted to practice law in the state and federal courts of California (1990), Illinois (1994), and New York (2002), and before the Seventh and Ninth Circuit Courts of Appeal. He graduated cum laude from Whittier Law School in 1990 with many honors and distinctions (Law Review, Dean's List, Honor Roll, Dean's Merit Scholarship, and several American Jurisprudence Awards). He is a member of the trust and estate sections of the American Bar Association, California Lawyer's Association, Illinois State Bar Association, New York State Bar Association, Los Angeles County Bar Association, and Pasadena Bar Association.
---
Danielle A. Katzir, Esq.
Gibson, Dunn & Crutcher, LLP

Danielle Katzir is a senior associate attorney in the Los Angeles office of Gibson, Dunn & Crutcher LLP, where she is a member of the firm's Real Estate Department. Ms. Katzir represents lenders, borrowers, opportunity and private equity funds, institutional and non-institutional real estate investors, developers and operators in a broad range of matters, including forming and representing joint ventures and negotiating joint venture agreements; acquisition, leasing and development, traditional construction, permanent and leasehold financing, preferred equity and mezzanine financing, and disposition of a wide range of commercial real estate asset classes, including vacant land, hotels, residential, office, retail and mixed-use buildings, shopping centers, and other commercial and residential properties throughout the United States.
Ms. Katzir's practice also includes representation of borrowers and lenders alike in the negotiation of settlement agreements, forbearance agreements, loan modifications, restructures and other workout arrangements, as well as in the commencement and completion of foreclosure proceedings. In addition, Ms. Katzir has helped to spearhead the firm's growing EB-5 practice and has significant experience in the structuring of EB-5 financings. In this capacity, Ms. Katzir has represented developers and institutional lenders in connection with almost billion of high-profile EB-5 financings secured by hotel, office, residential and retail assets, including large mixed-use developments and master-planned communities, across the western United States. Her role in these transactions includes negotiation of offering documentation, management agreements with regional centers and placement services arrangements with intermediaries and distributors. Ms. Katzir has also represented senior and junior lenders in intercreditor arrangements involving EB-5 financings, and has advised consumers of EB-5 funds regarding the integration of existing EB-5 programs into larger structured finance regime.
Ms. Katzir serves on the firm's Los Angeles Area Diversity Committee. Ms. Katzir's pro bono efforts include the representation of non-profits in negotiating leases and general corporate matters, and representation of children and educational rights holders in completion of adoption proceedings and individualized education program hearings. She also works closely with Green Dot Charter Schools and the Los Angeles Parents Union in their collective efforts to implement statewide education policy reforms, including, most recently, representing them in connection with the "Parent Empowerment" legislation, signed into California law in January 2010. Ms. Katzir currently serves as Board Member of the Center for Powerful Public Schools and on the College Spring Young Professionals Board.
Ms. Katzir earned her law degree in 2004 with Honors from the University of California, Los Angeles School of Law. She received her Bachelor of Arts degree in Psychology, with a concentration in Behavioral Sciences, magna cum laude in 2001 from the University of Pennsylvania. In 2009, Ms. Katzir earned her Certificate of General Management from the University of California, Anderson School of Management, and received first prize in the National Capstone Case Competition in Technology Strategy.
---
Nima Korpivaara, Esq.
Partner
David Hirson and Partners, LLP
Nima is a Partner at David Hirson & Partners, LLP. She handles all types of U.S. immigration, including complex matters associated with corporate business structure and EB-5 investor applications. Nima practices in the fields of corporate, investor (E-2 and EB-5) and family immigration law, representing large and small clients within a variety of industries. This includes temporary and short-term work visas, business visas, permanent residence (employment-based and family-based) and naturalization.
Nima is responsible for the Firm EB-5 practice, which involves advising individual investors and corporate clients on the requirements and ramifications of the USCIS EB-5 program. Nima is a nationally recognized expert in the field of EB-5 law, advising numerous regional centers, developers, and project principles on program compliance.
Prior to joining David Hirson & Partners, LLP, Nima worked with David Hirson at a previous firm, where he worked in the Firms EB-5 practice. Additionally, Nima worked in-house for a large information Technology Company, advising and processing immigrant and nonimmigrant visas, including extraordinary ability and labor certification cases
---
Jor Law, Esq.
Co-Founder
Homeier Law PC and VerifyInvestor.com
Jor Law practices corporate and securities transactional law in Los Angeles and is a founding shareholder of Homeier Law PC. Jor maintains a broad-based general corporate legal practice with an emphasis on mergers & acquisitions and finance.
He is most well-known for his expertise in alternative finance, including cryptocurrency ICOs, EB-5 finance, and crowdfunding, all industries where he is one of the most influential transactional attorneys in the world. Jor received his J.D. from Columbia University and his B.A. from UC Berkeley. Jor is licensed to practice law in California and New York.
Jor Law is also a co-founder and the principal architect of VerifyInvestor.com, the resource for accredited investor verifications trusted by broker-dealers, law firms, companies, and investors who insist on safety and reliability. These verifications are required by federal laws for generally solicited Regulation D, Rule 506(c) capital raises.
---
Daniel B. Lundy, Esq.
Partner
Klasko, Rulon, Stock & Seltzer, LLP
Daniel B. Lundy is a Partner at Klasko Immigration Law Partners, LLP, where he practices almost exclusively in the EB-5 Program area. Mr. Lundy leads the Regional Center/Developer Team and the Compliance Team of the firm's EB-5 practice. Mr. Lundy represents established Regional Centers, clients applying for regional center designation, and developers wishing to access foreign investor capital through the EB-5 program. Mr. Lundy works with securities and real estate counsel, economists and business plan writers to help structure development deals to be EB-5 compliant. Mr. Lundy also represents EB-5 investors in their immigration petitions and applications. Mr. Lundy also has a broad background in immigration law.
---
Dawn M. Lurie, Esq.
Senior Counsel
Seyfarth Shaw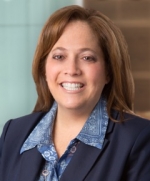 Dawn M. Lurie is a senior counsel in the Immigration Practice Group of Seyfarth Shaw LLP's Washington, D.C. office. She is recognized in the legal community as a forward thinking immigration compliance authority and EB-5 investment strategist. She co-chairs the firm's EB-5 Immigrant Investment practice and has more than 25 years of experience providing assistance with global and U.S. immigration processes. Ms. Lurie is proud to be considered a trusted partner to corporate clients and is relied on for her ability to spot impending government enforcement trends. Her ability to balance business necessity with regulatory reality is also highly valued. When advising clients, Ms. Lurie presents creative, yet compliant, solutions and identifies issues long before they become problematic. Her practice includes a range of cases, from routine to the most complex, involving:
EB-5 Foreign Investment:
including representation of regional centers, investors, project developers, broker dealer, and providing targeted due diligence services and development of best practices protocols
Immigration Compliance:
including Form I-9, E-Verify, and SEVP/SEVIS foreign student related matters
Visa Processing:
including naturalization, residency and security issues
Ms. Lurie has represented foreign individuals through the EB-5 Immigrant Investor Program since the early 1990s. She has since expanded her practice to include EB-5 compliance work and regional center representation. Her experience has evolved over the last two decades as the EB-5 program progressed from an obscure means of obtaining U.S. residency, to a viable mechanism of funding a significant portion of the capital stack for large-scale projects and infrastructure building across industries. Ms. Lurie is particularly interested in EB-5 project and regional center compliance, which she believes has been overlooked with the surge of growth that the program has recently received. She also provides creative private equity funding strategies to developers in various industries that are interested in establishing EB-5 regional centers and projects.
Ms. Lurie's Form I-9 and E-Verify experience is nationally recognized. By developing and managing corporate immigration compliance programs, including training and internal audit components, she minimizes exposure and liability, saving her clients millions of dollars. Ms. Lurie assists federal government contractors in meeting the FAR mandatory E-Verify compliance rules and flow-down clause. In addition, she regularly advises on immigration compliance issues in mergers, acquisitions, and contracting relationships. She represents companies in Immigration and Customs Enforcement matters and defends those facing government investigations including ones initiated by the DOL or DOS. Her experience also includes representing colleges, universities and foreign students with SEVIS/SEVP related issues as well as with routine compliance planning.
Ms. Lurie is consistently able to negotiate favorable settlements and resolve even the most adversarial of matters because of her solution oriented approach and her ability to work cohesively with government agencies.
---
Joseph C. McCarthy, MS JD
Principal
American Dream Fund / McCarthy & Nehring, P.C.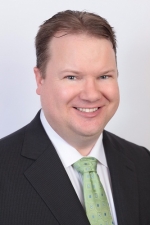 American Dream Fund is owned and managed by a team of highly-experienced legal, real estate, financial and econometric professionals. We own EB-5 regional centers that have been approved by the United States Citizenship & Immigration Service (USCIS) in Las Vegas, Los Angeles, New York, San Francisco, Chicago and Portland. Through these regional centers, American Dream Fund has sponsored, raised and/or funded more than 0M (USD) in EB-5 capital, primarily for the resort and hotel industry. We have also helped to create more than 15,000 full time jobs with these projects in projects such as the W Hotel, the SLS Las Vegas Hotel & Casino, Hyatt Place, and multiple assisted living and nursing care facilities.
Our expertise and relentless commitment to excellence have firmly established American Dream Fund as one of the elite EB-5 firms in the world. We have an exceptional reputation and global brand name recognition throughout the EB-5 industry with developers, investors, immigration attorneys, immigration agents, governmental agencies and government officials. This allows us to be very selective about our project partners.
Mr. McCarthy is a co-founder of the American Dream Fund, an operator of multiple EB-5 Regional Centers nationwide, and a partner with the west coast law firm, McCarthy & Nehring, P.C.. Mr. McCarthy's primary area of legal expertise is immigration law, including all facets of EB-5 immigration. Through his involvement as a regional center principal, and separately as an immigration attorney, Mr. McCarthy has been involved in EB-5 capital deployment of greater than 0 Million (USD) to job-creating enterprises.
In his role as an attorney, Mr. McCarthy is a member of the American Immigration Lawyers Association ("AILA") and served for four years as the Legislative Committee Chair for the Association to Invest in USA ("IIUSA"); a national trade association of EB-5 Regional Centers responsible for leading EB-5 reform in the United States Congress. In this capacity, alongside other IIUSA leadership, he participated in working on three pieces of legislation currently before both the House and Senate that, if passed, would make the EB-5 Regional Center program permanent and enacted much needed reform to the immigrant investor program.
Mr. McCarthy is a widely recognized speaker about EB-5 immigration law both domestically and in China. He frequently speaks about EB-5 to developers and business professionals, government officials, attorneys, and individuals interested in immigrating through the EB-5 program. For his work in EB-5, Mr. McCarthy was acknowledged by the Los Angeles Business Journal as one of the "Who's Who in Real Estate". Mr. McCarthy also serves on the Editorial Board for the EB-5 Investors Magazine and recently authored multiple chapters of the EB-5 Handbook.
---
Anusree Nair, Esq.
Partner
Klasko Immigration Law Partners, LLP
Anusree (Anu) Nair, a Partner at Klasko Immigration Law Partners, LLP, manages the Investor Division of the firm's EB-5 Practice. Anu and her team are responsible for all investor filings, which includes I-526 Petitions, consular processing and adjustment of status applications, and I-829 Petitions.
As the Investor Team's managing partner, Anu is responsible for the preparation and filing of all EB-5 Petitions, both through regional center investments and individual investment opportunities. Anu's command of investor-related issues is recognized within the field and she is frequently called on to review EB-5 cases prepared by other law firms to ensure compliance with USCIS' extremely rigorous standards. Anu is routinely retained to respond to difficult Notices of Intent to Deny and to file appeals for denials received by other firms. She represents clients at visa interviews, both at U.S. Consulates overseas and with the Citizenship and Immigration Services in the United States.
Anu has extensive experience in both employment-based and family-based immigration. Prior to joining the EB-5 team, Anu represented hospitals, international record companies, multinational businesses, and major production companies in securing a variety of employment-based immigration benefits for their employees. Anu also assists clients with family-based immigration matters and represents clients before the Immigration Court, the Citizenship and Immigration Service, and Customs and Border Protection.
Anu is a 2006 graduate of Baruch College where she majored in Biology. She went on to obtain her law degree from the Benjamin N. Cardozo School of Law, where she served as submissions editor of the Cardozo Journal of Law and Gender. Prior to joining KILP, Anu practiced with an immigration law firm in New York City and was an Adjunct Lecturer of Biology at Baruch College.
---
Angelo Paparelli, Esq.
Partner
Seyfarth Shaw, LLP
Angelo A. Paparelli, a partner in the 800-lawyer firm Seyfarth Shaw LLP, practices immigration law in Los Angeles and New York. His practice covers the full range of immigration law issues with special emphasis in employment-based immigration, particularly the EB-5, E-2, H-1B, L-1 visa categories, immigration worksite compliance and defense of employers in government investigations, and the immigration consequences of mergers, acquisitions and other forms of corporate restructuring. Angelo is the founder and a past President of the Alliance of Business Immigration Lawyers, a 40-member worldwide alliance of leading immigration firms. With an immigration career spanning more than 35 years, he has substantial experience in helping businesses and families obtain immigration benefits and advising and defending employers in U.S. immigration compliance and enforcement actions. A Certified Immigration and Nationality Law Specialist (State Bar of CA Board of Legal Specialization), Angelo has been rated three times as the World's Leading Corporate Immigration Lawyer in annual peer rankings of the International Who'sWho of Corporate Lawyers, and as a Star Individual in Immigration Law – the highest rating – by Chambers and Partners in several annual rankings. A 2010 recipient of the Edith Lowenstein Award for advancing the practice of immigration law, he also blogs on solutions to America's dysfunctional immigration system at www.nationofimmigrators.com and served as the Lead Editor of Forming and Operating an EB-5 Regional Center: A Guide for Developers and Business Innovators (ILW, May 2014), and Editor, with Matt Gordon and L. Batya Schwartz Ehrens, The EB-5 Book 2014-2015 Edition (ILW, April, 2015). He can be reached at 213-270-9797 and apaparelli@seyfarth.com.
---
Brent Raymond
Vice President, Special Projects
Mount Snow Vermont
Mr. Brent Raymond is a native of Swanton, Vermont. As Vice President, Special Projects for Peak Resorts his responsibilities include EB-5 investor relations and services and real estate development. Brent was previously the Executive Director of the Vermont EB-5 Regional Center, served as U.S. Congressman Peter Welch's (VT-01) Business Liaison, and worked for over 10 years in the New England regional financial services sector as a Vice President of TD Banks Wealth Management Group, and subsequently as a Vermont-based financial advisor for Merrill Lynch.
Mr. Raymond also serves as a member of the IIUSA Compliance Committee.
Mr. Raymond served in the U.S. Air Force for four years, earning several medals and commendations, and was named Airman of the Year at Cape Cod Air Force Station. He later served in both the Vermont Air National Guard and the Vermont Army National Guard. A summa cum laude graduate of CUNY Hunter College, he graduated with a double major in history and an interdisciplinary honors studies program.
About Peak Resorts
Headquartered in Missouri, Peak Resorts is a leading owner and operator of high-quality, individually branded ski resorts in the U.S. The company currently operates 13 ski resorts primarily located in the Northeast and Midwest, 12 of which are company owned.
The majority of the resorts are located within 100 miles of major metropolitan markets, including New York City, Boston, Philadelphia, Cleveland and St. Louis, enabling day and overnight drive accessibility. The resorts under the company's umbrella offer a breadth of activities, services and amenities, including skiing, snowboarding, terrain parks, tubing, dining, lodging, equipment rentals and sales, ski and snowboard instruction and mountain biking and other summer activities.
---
Jacob Stein, Esq.
Certified Specialist in Taxation Law, State Bar of California, Board of Legal Specialization
Klueger & Stein, LLP
Jacob Stein (J.D.; LL.M) is a partner with the law firm Klueger & Stein, LLP, in Los Angeles, California. The firm's practice is limited to sophisticated tax planning and structuring international business transactions.
Mr. Stein received his law degree from the University of Southern California, and his Master's of Law in Taxation from Georgetown University. He has been accredited by the State Bar of California as a Certified Tax Law Specialist, is AV-rated (highest possible rating) by Martindale-Hubbell and has been named "A Super Lawyer" by the Los Angeles Magazine.
Over the course of his career Mr. Stein has represented over a thousand clients, including: officers and directors of Fortune 500 companies; Forbes 400 families; celebrities; Internet entrepreneurs; businesses of all sizes engaging in cross-border transactions; and wealthy foreigners doing business in the United States.
Mr. Stein is an author of numerous books, scholarly articles and technical manuals.
Mr. Stein is a frequent lecturer to various attorney, CPA and other professional groups, teaching over 50 seminars per year. His presentation topics range from A Foreigner's Guide to Investing in U.S. Real Estate, to Tax Planning for Cross-Border Joint Ventures to Creative Planning with Controlled Foreign Corporations. Jacob is an instructor with the California CPA Education Foundation, National Business Institute, Thomson Reuters, the Rossdale Group and Lorman Education Services where he teaches courses on advanced tax planning and structuring international business transactions. He is an adjunct professor of taxation at the CSU, Northridge Graduate Tax Program.
---
Marianna Tarantur, Esq.
Related Companies
Mrs. Tarantur is a member in good standing of the Pennsylvania and New Jersey Bars and has worked predominantly in Immigration Law for the duration of her career. Mrs. Tarantur holds a law degree from Villanova University School of Law and a Bachelor's in Science degree in Business Administration from Villanova University. She is a member of the American Immigration Lawyers Association (AILA) and has extensive experience representing foreign nationals before United States Citizenship and Immigration Services (USCIS).
As the lead of the Visa Based Business Plan division of Wright Johnson, Marianna combines her knowledge of United States immigration law with her expertise in business plan writing to deliver high quality business plans that satisfy the requirements set forth by USCIS. No matter what industry or visa type, Marianna works with the client and their team of advisors to produce an individualized business plan that contains the key components required to create a solid foundation for your immigration application. Marianna specializes in L1, E2, EB1C, and EB5 business plans.
---
John Tishler, Esq.
Partner
Sheppard Mullin, LLP
John D. Tishler practices corporate and securities law as a partner at Sheppard, Mullin, Richter & Hampton, LLP, an international law firm with offices throughout the U.S. and in Shanghai, Beijing, Seoul, London & Brussels. At Sheppard Mullin, Mr. Tishler is Co-Chair of the Public Companies & Capital Markets Team and Chair of the EB-5 Practice Team.
For more than 20 years, Mr. Tishler has assisted clients in the design and execution of successful investment programs. He regularly represents developers, regional centers and other intermediaries for their EB-5 programs.
Mr. Tishler is recognized as a leading EB-5 securities and project finance attorney and is a frequent writer and speaker on EB-5 investment programs and other corporate and securities topics.
Mr. Tishler has twice been recognized as a Top EB-5 transactional attorney by EB-5 Investors magazine, most recently in 2015. He serves on the Best Practices Committee of Invest in the USA (IIUSA). He is also co-editor and co-author of The EB-5 Handbook: A Guide for Investors and Developers (2014). Mr. Tishler received his J.D. from Yale Law School in 1992 and his B.A. from Cornell University in 1989.
---
Fees
CD INVENTORY CLOSE OUT SALE! 
SELECT CDS REDUCED – 60-94% OFF* 
Audio Course and Materials Package – Download: $650
Audio Course and Materials Package – CD: $650 $25
CDs: plus $8.50 shipping and, in CA, sales tax.
*New orders only, while supplies last.
CLE Credit
CA General:  This program is approved for 12.5 units of general CLE in California.
WA General:  This program is approved for 11.25 hours CLE in Washington including .75 hours of Ethics through October 8, 2020.
AL General:  This program is approved for 12.5 hours of Alabama CLE credit including 1.0 hour Ethics Credit in Alabama.
CA Certified Legal Specialist: This program is approved for 12.5 hours of California Legal Specialist Credit in Immigration and Nationality Law CLE.
This program is approved for CLE in the states listed above.  Upon request, Pincus Pro Ed will provide any information an attorney needs to support their application for CLE approval in other states other than what is listed above.
Terms and Policies
Recording policy: No audio or video recording of any program is permitted.
Seminar Cancellations: Should you be unable to attend for any reason, please inform us in writing no later than 14 days prior to the event and a credit voucher will be issued. If you prefer, a refund, less a $50 non-refundable deposit, will be issued. No refunds or credits will be given for cancellations received within 14 days of an event. However, if you notify us within 14 days of an event, and wish to convert your in-person attendance registration to an Audio CD package (with handout), we can do so. A small additional shipping charge, and sales tax in CA, will be incurred. No shipping charge is incurred for downloads. We will also issue a voucher for the amount paid if you notify us within 14 days and prefer not to have the audio recording.
Substitutions may be made at any time.
Webinars, Tele-seminars and Webcast Cancellations: Once log-in codes and passwords are issued for a webinar, tele-seminars or webcasts, a refund is not possible. If for any reason you cannot attend the event after you have received the codes, we will automatically convert your registration to an instant streaming/instant download or CD format and provide you with the information you need to access the recording after the program concludes and the recording is available.  Conversions to CD require a $8.50 shipping fee, and in CA, 9% sales tax.
Downloads/CDs/DVDs – Refund policy:
Downloads are non-returnable/non-refundable once purchased and received. Tapes, CDs and DVDs are returnable for a full refund or replacement if defective, within 90 days of purchase.
Reminder: The room temperature at hotels and other seminar locations are notoriously hard to control. Please bring a sweater or jacket in case it gets cold and/or layer as if you are going to the movies so you are comfortable.