Amy Lenhert is our Latest Featured Speaker!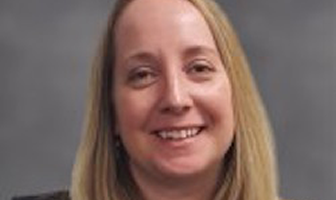 Amy will be speaking at our upcoming Immigration Law Certified Legal Specialist Exam Prep course in Los Angeles on September 12th and 13th. This will be her first time speaking with us, and we're looking forward to her presentation!
Amy Prokop Lenhert has expertise in a broad range of immigration matters and is a Certified Specialist in Immigration and Nationality Law, State Bar of California Board of Legal Specialization. She has successfully litigated cases before the U.S. Court of Appeals for the Ninth Circuit, and the U.S. District Courts of California, Nebraska, and Washington, D.C.
In addition to her federal court practice, Amy has represented clients in removal proceedings throughout the United States; assisting her clients in obtaining cancellation of removal for lawful permanent residents, cancellation of removal for nonresidents, waivers for fraud and criminal convictions, and applications for asylum. She has successfully represented clients with administrative appeals to both the Board of Immigration Appeals and the USCIS Administrative Appeals Office.
Amy also regularly represents individuals in connection with family-based visa petitions, unlawful presence waivers, applications for naturalization, and complex citizenship claims.
Amy believes strongly in the importance of giving back, and regularly provides pro bono legal services through a variety of organizations. She serves on the advisory committee for the Los Angeles office of Kids in Need of Defense (KIND), an organization dedicated to ensuring that no child appears in immigration court without legal representation.
Amy received her Juris Doctorate from Loyola Law School Los Angeles in 2003.
She is a member of the American Immigration Lawyers Association (AILA), the Los Angeles Bar Association, and the Federal Bar Association.