Administrative Writ of Mandamus – What is it?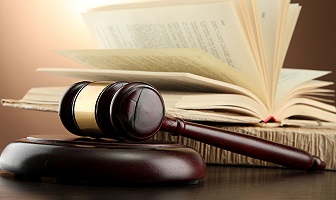 For our latest Writs of Administrative Mandamus course, being held in September 2020, please click here.
In 2017, we held a terrific program on Administrative Writs of Mandamus. Two of our speakers, Charles L. Post, Esq. and Eunice C. Majam-Simpson, Esq., created this terrific outline highlighting the things you need to know about what an Administrative Writ of Mandamus is and the process surrounding it.
If you are interested in knowing more about Administrative Hearings, we held a program on hearings two years ago. You can find out more about that program here. Our audio packages include all materials distributed at the program, and the PowerPoints.
Administrative Writ of Mandamus – What is it?
A.  What is it?
 A method of obtaining judicial review of agency (public and private) decisions and actions.
B.  Two Types
1.  "Administrative Mandamus" under CCP §1094.5 et seq.
2.  "Traditional" or "Ordinary" Mandamus Pursuant to CCP §1084
C.  Uses and Prerequisites
1.  Challenge of an agency's adjudicatory decision (a decision that concerns private rights or interests, when a hearing is required by law to be given before the agency that issues the decision).
2.  Prerequisites
–  Final agency decision
–  The decision resulted from a proceeding which was required by law
–  Evidence was required to be taken
–  Discretion in factual determinations is vested within the agency
–  "Agency" can mean both governmental and private organizations
D.  Goal of Administrative Mandamus Review
1.  To obtain a writ (an order from the Court) to a lower tribunal (the agency) directing the agency to set aside its decision, to reconsider its decision, or take such other action as the Court directs. (CCP §1094.5(f).)
2.  Special Proceedings
–  CEQA (Public Resources Code § 21165.7)
–  Traditional Mandamus (CCP §§ 1084-1097, 1107-1110(b))
E.  Features of Administrative Mandamus
1.  Administrative mandamus is a civil, special proceeding. (CCP § 23-63)
2.  Administrative mandate is a judicial review but it is not a reconsideration of the agency decision. There are some agency decisions that by statute or case law are judicially reviewed at the appellate level. (Public Utilities Commission, Department of Alcoholic Beverage Control, State Bar, etc.)
3.  Equity applies in administrative mandamus. Curtain v. DMV (1981) 123 Cal.App.3d 481, 484.
4.  Speedy proceeding. Mandate hearings usually occur within weeks or months of a filing. Local court rules may specifically control the filing of an administrative mandamus (departments which may hear, other rules, etc.).
5.  No damages. In very narrow circumstances, a separate, later action for damages may be instituted. O'Hagan v. Board of Zoning Adjustment (1974) 38 Cal.App.3d 722, 729.
6.  No jury. Administrative mandamus is heard by the Court. CCP §1094.5(a).
7.  Administrative exhaustion required before judicial review is available by administrative mandamus.
8.  A court considering a writ of administrative mandamus conducts a limited trial de novo, reviewing the administrative proceedings and the evidence admitted during the hearing. A court may inquire into whether the agency acted in excess of its jurisdiction, committed a serious error of law, or abused its discretion in determining of facts. CCP §1094.5(b)-(c).
9.  Understand the standard of review. "Substantial evidence" or "independent judgment".
10.  Petitioner has the burden of proof. "Rarely if ever, will a board determination be disturbed unless the petitioner is able to show a jurisdictional excess, a serious error of law, or an abuse of discretion on the facts." Fukuda v. City of Angels (1999) 20 Cal.4th 805, 814.
11.  New evidence not admissible. (Yes, there are exceptions but they are few and far between. More on this later.)
12.  "Discovery" as that term is used in the Civil Code as to civil proceedings is not available in the usual administrative mandate proceedings. (Yes, there are exceptions. More on this later.)
13.  Presumption that the administrative decision is correct.
14.  Prevailing party obtains costs, including administrative record preparation costs, and other costs of suit.
15.  Attorney's fees not usually available. (Yes, there are exceptions. More on this later.)
16.  Generally no joinder with other causes of action. (No addition of declaratory relief, etc.) Allowed when cases of unconstitutionality declarations or applications for traditional mandamus (especially useful when uncertain as to which type of writ should be sought).
17.  A hearing on a petition for writ of administrative mandamus proceeds like a law and motion matter but the result of the judgment. CCP §1094.5(a), (f). This hearing, therefore is the only "trial" in an administrative mandamus action. Unlike other types of trials, no witnesses testify, and with certain limited exceptions, the only evidence the Court can consider is the evidence in the administrative record.
F.  Judicial Review of What?
1.  Governmental agency decisions. Although there are a few statutory exceptions, proceedings under CCP §1094.5 are the exclusive remedy for challenging the final adjudicatory decision of a state or local government agency when the decision is the result of a required evidentiary hearing. The list of qualifying decisions is long: professional license denial, licensed disciplinary proceedings, employee discipline imposed by a state or local public employers, termination of tenured teachers, driver's license decisions, denial of disability retirement benefits, and many zoning and land use decisions.
2.  Adjudicatory decisions of private organizations. Any private organization that by bylaws or due to internal rules must hold a hearing and reach an adjudicatory decision may be submitted to administrative writ review. Hospital privilege decisions, internal insurer decisions regarding fees that will be charged by participating practitioners, private company decisions to terminate or discipline employees under a grievance procedure that requires evidence to be taken and considered during a hearing and union decisions.
G.  How is this different from traditional Mandamus?
1.  Traditional writ of mandate under CCP §1085 is appropriate when the Petitioner has no plain, speedy, and adequate alternative remedy and the Respondent has a clear, present and usually ministerial duty to act.
2.  Traditional mandamus may also apply when an administrative agency is not required to hold an evidentiary hearing.
3.  Quasi-legislative acts may also be reviewed on traditional mandate.
H.  Objections to Evidence.
1.  Offering Evidence. A party may lose the opportunity to raise on writ of administrative mandamus by failing to raise the issue in the administrative hearing. This rule also applies to defenses that require an evidentiary showing. Jenron Corp. v. Dept. of Social Services (1997) 54 Cal.App.4th 1429, 1437 (failure to raise laches defense in administrative hearing waives the issues in subsequent administrative mandamus proceeding).
2.  A party must object to the admission of evidence at the administrative hearing, otherwise the evidentiary objection will be deemed waived. Hand v. Board of Examiners (1977) 66 Cal.App.3d 605, 613.
a.  Hearsay evidence in administrative proceedings. Important differences from civil proceedings. Hearsay is generally admissible to supplement or explain other evidence in administrative proceedings, as long as it is both relevant and is "the sort of evidence on which responsible persons are accustomed to rely in the conduct of serious affairs." Gov't. Code § 11513(c). Specific rules applicable to a given administrative proceeding may further limit or permit the use of hearsay. Know your rules.
b.  Hearsay objections must be made at the hearing. At risk of waiving issue in later judicial review.
c.  Exceptions
(1)      Lack of subject matter jurisdiction.
(2)      Failure to state a cause of action.
(3)      Constitutional issues.
d.  These issues may be raised at any time. Don't rely on an exception. All things being equal, it is better to object than not object. Consider use of wholesale "throughout this proceeding" objections. Often the administrative hearing officer will prefer such "global" objections rather than forcing him or her to rule on each individual objection. This time saving technique, however, can have pitfalls. Make sure that the stipulation that all objections have been made and preserved is on the record.
I.  The Record
1.  The standard applies whether the Court is considering the writ under the independent judgment test or the substantial evidence test. This is also true when the Court is deciding a purely legal issue.
2.  CCP §1094.5(e) expressly limits judicial review to the evidence in the administrative record except when: (1) the evidence could not, with due diligence, have been procedure during the administrative proceedings; or (2) the administrative body improperly excluded the evidence. Western States Petroleum Assoc. v. Superior Court (1995) 9 Cal.4th 559, 578.
3.  Evidence outside the administrative record might also be appropriately considered on issues not related to the validity of the decision being challenged such as standing and capacity to sue; affirmative defenses such as laches, estoppel and res judicata and the accuracy of the record. Western States, supra, 9 Cal.4th at 578.
4.  Sufficient record is essential to meet Petitioner's burden. Eureka Citizens for Responsible Government v. City of Eureka. That said, in cases where the issues is purely legal and base on undisputed facts, a full record may not be necessary. Elizabeth D. v. Zolin (1993) 21 Cal.4th 347, 353.
5.  When to make the request. The record may be requested before filing, at the time of filing, or shortly after filing a petition. The Respondent agency may begin preparing the record as soon as the petition has been filed. However, this is a statutory and regulatory driven process. Petitioner should ascertain whether a particular statutory or regulatory scheme includes any special requirements concerning when the record must be requested.
6.  Make request in writing.
7.  Laches, burden of proof, res judicata, estoppel, validity of regulations, duress and necessity. May be supported by evidence outside the record.
8.  Bias charges.
a.  Raising the issue.
b.  Constitutional due process requires a competent and impartial tribunal in administrative hearings. The issue of bias must be raised at the administrative hearing. In APA Act cases, claim of prejudice must be raised under the procedures of Government Code § 11512(c) or the issue will be waived. Less stringent standard of impartiality than allowed for a hearing for judges in a civil matter. "The fact that an administrative agency is both accuser and judge is not considered to deprive the accused of due process of law." Hallot v. Superior Court (1992) 3 Cal.App.4th 1575.
9.  Statute of limitation issues. In cases governed under CCP §1094.6 and the Administrative Procedures Act, request for preparation of the administrative record within 10 days after the date of the administrative decision being challenged, the applicable statute of limitations will be tolled until 30 days after the record has been delivered or mailed to the Petitioner. CCP §1094.6(d).
J.  BEWARE! Know your statutes.
1.  Different statutes have different statute of limitations and time limits.
2.  Preparation of the record can take months, certain time lines apply.
 K.  Record Preparation.
1.  The Petitioner has the burden of proof and bears the burden and the cost of preparing and producing the administrative record. CCP §1094.5(a), CCP §1094.6(c).
2.  This cost may be recoverable if the Petitioner prevails.
3.  Agencies are required to prepare and produce a record.