Writs of Administrative of Mandamus Demystified: A Step by Step Guide (CA) [Two-Part Webinar]
Audio program! (check our CLE Programs page for live versions)
A Petition for Writ of Administrative Mandamus is a request that the Superior Court review and reverse the final decision or order of an administrative agency.  These petitions are brought under California Code of Civil Procedure §1094.5 and involve multiple steps and tests that can trip you and your client up along the way. Entire treatises are written on this subject alone.
This program will guide you through the process, from knowing when it is appropriate, to making your record, to filing and opposing a petition for writ of administrative mandamus, drafting a writ, as well as other forms of judicial review mechanisms of California State and Local Agency Action.
You'll learn about your available affirmative defenses, stay requests and opposition, and receive trips on drafting the briefs and replies involved.  You'll learn about what to expect from the court at your hearing, the admissibility of new evidence and more.  The faculty will provide strategies and practical tips.
Take a quick look at the Testimonials tab above to see what just a few attorneys who have attended this program say about it, including:
"The program offered both a thousand-foot overview, as well as specific and thought-provoking anecdotes by practicing professionals. Very enlightening." – Jenna Eyrich, Esq.
"Great course! Covered the basics very clearly and provided helpful practice tips. I represent a lot of clients in writs of administrative mandamus, and I wanted to learn new and helpful insights." – Mark Allen, Esq.
"Excellent program!" – Harrison D. Taylor, Esq.
"Very well done. Presenters were highly qualified and effective. Loved the practical experience shared with group as well as the law." – Richard Hansberger, Esq.
Can't attend? This program will be recorded live on September 15-17, 2020. The recorded package, available in audio or video format and including seminar materials, will be available within one to two weeks after each live program date.
Have you ever thought about improving your public speaking skills? Now is the time! Get Faith Pincus' newly published book Being Heard: Presentation Skills for Attorneys, from the ABA now (ABA members receive 10%-20% off). You can order a signed paperback from us at a discount here (free shipping). It is also available on Amazon in Kindle and paperback versions.
Agenda
Part I: Tuesday, September 15th
1:00 p.m. – 3:30 p.m. PDT

Introduction and The Basics
Terms and types
Uses and prerequisites
Goals
Features, rules, procedure
Judicial review of what?
Objections to evidence
The Record: What should be included
Administrative Adjudication Under the APA 
The Two Tiers under the APA

Tier 1 hearings, governed by Gov C 11500 et seq, covering licensing and other important areas
Tier 2 hearings, under Gov C 11400 et seq., covering unemployment, workers comp, coastal commission, and other important areas
Differences: who hears which type of case

Writ petitions against private entities
Dealing with pro per petitioners
Standard of Review of Agency Determinations of Fact and Law and Exhaustion of Remedies

Fact questions of basic fact – independent judgment and substantial evidence
Questions of law – Judicial deference to agency interpretations under the Yamaha test – how to balance the many factors
When the agency decision involves questions of discretion – the arbitrary & capricious test
Different tests
Appellate level complications as well

Part II: Thursday, September 17th
1:00 p.m. – 3:30 p.m. PDT

The Process:
Filing and opposing a petition for writ of administrative mandamus
How they move through the system – what to expect
Timeline and process of filing and opposing
When to file a demurrer v. filing a return by way of answer
Inadequate notice of actions
Publicity of petitions
Discovery
Strategy when petitions are combined (CCP § 1094.5 and 1085]
Strategy for attorneys' fees, Govt. Code 800 and §1021.5

Examples
Code sections for different actions (teachers, etc.)

Affirmative defenses
Stay requests, injunctions and oppositions

Under § 1085
Under § 1094.5
Drafting a Writ
Practical pointers on drafting a writ
At the End and After the Hearing
Attorneys' fees
Preparing the judgment
Preparing the writ
Notice of Entry
When you file a Return v. an Appeal
When is remand appropriate?
Date/Time/Location
Online Course
Dates:
Part I: Tuesday, September 15, 2020
Part II: Thursday, September 17, 2020
Times for both sessions:
1:00 p.m. – 3:30 p.m. PDT
We will send the login details and handout materials a few days before your program.
Testimonials
"The program offered both a thousand-foot overview, as well as specific and thought-provoking anecdotes by practicing professionals. Very enlightening." – Jenna Eyrich, Esq.
"Great course! Covered the basics very clearly and provided helpful practice tips. I represent a lot of clients in writs of administrative mandamus, and I wanted to learn new and helpful insights." – Mark Allen, Esq.
"Excellent program!" – Harrison D. Taylor, Esq.
"Very well done. Presenters were highly qualified and effective. Loved the practical experience shared with group as well as the law." – Richard Hansberger, Esq.
"It was a good, thorough program." – Jeff Wilcox, Esq.
"Speakers were very knowledgeable and articulate." – Larry Schapiro, Esq.
"This seminar was spot-on." – Carlo Coppo, Esq.
"Outstanding program – sorely needed!"
"Came to see the Oracle again! Professor Asimow is always relevant to my State work!" – Tim Morgan, Esq.
"My sincere thanks to Pincus Professional Education for the generosity to inner city law center. This training will help us serve our vulnerable clients." – David Aigboboh, Esq.
"Very helpful." – Robert Jystad, Esq.
"Excellent presentations!" – Edward J. Johnson, Esq.
"Thank you for offering scholarships for public interest attorneys. We greatly value access to these trainings to improve and grow the practice of our staff attorneys."
"I attended this seminar to better prepare for responding to Writ of Mandamus petitions by a County agency. This course was extremely informative as to the petitioner's and respondent's responsibility." Kari Martin-Higgins, Litigation Paralegal.
"I appreciated the information on what to do in an Administrative Hearing. It will be useful at the time of writ proceedings." – Kimberly Smith, Esq.
"Great seminar. Every speaker was fantastic and covered all aspects of this topic in a logical, digestible manner. Very informative."
"Excellent panel all around."
"All speakers were excellent. Completely satisfied."
"[Speaker did a] really great job moderating & presenting during her session – good use of examples & involving the panel. Very engaging… great at leading the group."
"[Speaker was] clearly a wonderful educator & Professor. Knowledgeable, clear, practical, and had an excellent pace."
"More than satisfied!"
"Great command of materials and presentation of challenging ideas."
"Good basic course."
"The speakers provided good practical examples… and were very knowledgeable and competent in their fields."
"The content was relevant, useful and practical."
"As a new attorney, this program has me looking forward to future CLE opportunities."
"Excellent!"
"Good moderator! [Speaker was] great at adding humor to the topic."
"Good speaker… engaging tone and informative slides."
"Well organized."
"Excellent and informative."
"Great, clear, practical. Really excellent group."
"Great organization & content."
Faculty
Michael Asimow
Dean's Executive Professor of Law
Santa Clara School of Law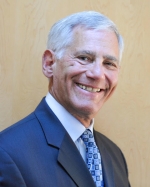 Michael Asimow teaches at Santa Clara Law School. He was previously a long-term visiting professor at Stanford Law School and is a professor of law emeritus at UCLA. Asimow teaches contracts, administrative law, income tax, and law and popular culture.
In the area of administrative law, he is a co-author of the California Practice Guide–Administrative Law, published by the Rutter Group. He also co-authored a law school course book, State and Federal Administrative Law (5th ed., 2020). Asimow has written numerous articles on state and federal administrative law as well as comparative administrative law. He is a consultant to the Administrative Conference of the United States.
---
Bryce Gee, Esq.
Partner
Strumwasser & Woocher LLP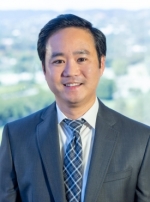 Bryce Gee's practice focuses on government, education, and election law. He represents local governments, public agencies, and public officials in a wide range of matters and has significant experience in litigation over initiative, referendum, and recall measures, candidate statements, and ballot designations and arguments.
Recently, Mr. Gee served as special trial counsel to the California Department of Insurance in a three-year long administrative enforcement action against a health insurer being prosecuted for violating state insurance laws, which resulted in a 3 million penalty imposed on the insurer. Mr. Gee has also advised and represented the City of San Gabriel in a variety of government and election law matters, including serving as special elections counsel to the City in an election contest arising out of the 2013 municipal election and overseeing an independent investigation of the City's election practices. Other representative cases include Friends of Loma Linda v. Verjil, No. E040974, 2008 WL 3845407 (Cal. Ct. App. Aug. 19, 2008); Preserve Shorecliff Homeowners v. City of San Clemente, 158 Cal. App. 4th 1427 (2008); and Padilla v. Lever, 463 F.3d 1046 (9th Cir. 2006) (en banc).
Mr. Gee has successfully argued in trial and appellate courts and has significant trial experience.
Mr. Gee graduated Phi Beta Kappa from Cornell University with a B.A. in Economics, and received his J.D. from Yale Law School. In law school, he served as an editor and on the admissions committee of the Yale Law Journal.
---
Pamela K. Graham, Esq.
Senior Counsel
Colantuono, Highsmith & Whatley, PC

Pamela Graham is Senior Counsel and a member of Colantuono, Highsmith & Whatley's litigation practice group. Pamela's practice covers a wide range of litigation matters, including land use, employment law, municipal finance and public revenues, medical marijuana, and water issues. Her current engagements include defending Goleta Water District and the City of Santa Barbara against challenges under Proposition 218 to their water rates; litigating civil code enforcement actions for the City of Pasadena against illegal medical marijuana dispensaries; defending the City of South Pasadena in a writ of mandate action challenging aspects of the City Council's approval of a conditional use permit for a hydrogen fueling station; and defending the City of Sierra Madre in a dispute arising from a code enforcement action against an unpermitted home improvement project.
Pamela has broad litigation experience in both state and federal courts, handling all phases of litigation from the pleading stage through appeal. She has successfully defended a number of jury and bench trials.
Prior to joining Colantuono, Highsmith & Whatley, Pamela was an attorney in the commercial litigation workgroups at Irell & Manella LLP for seven years and at Drinker, Biddle & Reath LLP for five years. There, Pamela represented a diverse range of clients in the entertainment, retail, and other prominent Southern California industries in a variety of commercial litigation matters, including cases involving business torts, employment disputes, securities fraud, and trademark and copyright litigation.
Pamela earned her law degree magna cum laude from Loyola Law School in 2001. While at Loyola, Pamela served as the Chief Production Editor of the Loyola of Los Angeles Law Review. She was also the recipient of the Dean's Academic Scholarship from 1999 through 2001, as well as the First Honors Award in legal research and writing, torts, and federal courts. Pamela earned her Bachelor of Arts in journalism and mass communication and political science from the University of North Carolina at Chapel Hill in 1996.
Immediately following law school, Pamela served as a law clerk to the Honorable Ronald S.W. Lew of the United States District Court, Central District of California.
During her legal career, Pamela has advocated pro bono for the rights of children in the foster care system. Partnering with the Alliance for Children's Rights, Pamela has assisted over 25 families with the finalization of adoptions and advocated for lawful individualized education plans and services. Pamela has also worked with the March of Dimes for the past 10 years, bringing awareness to and fundraising for the fight against premature birth.
Pamela has served as adjunct faculty at Southwestern Law School, where she taught legal analysis, writing and skills, and at California State University, Northridge, where she taught advanced business law.
---
Eunice C. Majam-Simpson, Esq.
Partner
Daponde Simpson Rowe PC

Eunice C. Majam-Simpson is a partner at DSR Health Law. She is a seasoned attorney who has litigated cases to resolution, and consistently achieved favorable results for her clients in state and federal courts, administrative tribunals, and arbitrations. Eunice has successfully argued dispositive motions in both state and federal courts. Eunice focuses her practice on representing health plans in various facets of health care law, including regulatory advice and counseling, compliance matters, fair hearings, rate-setting, and general litigation. In her practice, Eunice represents some of the largest health plans in California in managed care payor/provider disputes and in regulatory actions against state agencies. Among Eunice's achievements is her significant involvement in successfully defending against a health care provider's underpayment claim that was in excess of seven figures.
Eunice's wide litigation experience prior to focusing on health care law includes her advocacy on behalf of national retailers, manufacturers, financial institutions, and public entities at the state and county level. Eunice also has experience in prosecuting civil cases. She played an active role in representing plaintiffs in cases that were favorably resolved in excess of six figures. Having served as both plaintiff and defense counsel, Eunice has valuable experience and perspective representing clients on both ends of the spectrum. Her experience as plaintiff's counsel in complex liability cases provides a unique insight with respect to a plaintiff's mindset and strategies in prosecuting cases, which is invaluable in building a successful defense to a case.
---
Steven L. Simas, Esq.
Founding Member
Simas & Associates Ltd.

Mr. Simas is the founding member of the firm and graduated from California Polytechnic State University, San Luis Obispo, with a Bachelor of Science degree in Business Administration and King Hall, University of California, Davis School of Law with his Juris Doctorate. He served as a Deputy Attorney General (DAG) in the employment law section of the Office of the Attorney General in Sacramento and as the Chief Consultant to the Assembly Committee on Labor and Employment in the California Legislature.
In 1997, he received a gubernatorial appointment as counsel to the Public Employment Relations Board where he served for two years. Mr. Simas has also served as a Temporary Judge for the Sacramento Superior Court, Small Claims and Traffic Divisions since 1998, and was the Chair of the Sacramento County Bar Association, Administrative Law Section in 2005 and 2006. He is also a member of the San Luis Obispo County Bar Association, Vice President for the Sacramento Region of the California Academy of Attorneys for Health Care Professionals, and a member of the Claims and Litigation Management Alliance, and the American Veterinary Medical Legal Association.
Mr. Simas is admitted to practice before the United States District Court, Eastern and Central Districts of California, the Ninth Circuit Court of Appeals, and the United States Supreme Court. He has three published appellate opinions in the California Supreme Court and courts of appeal.
---
Fees
Register now and save with the Early Bird rate!
Registration fees are per person.
Individual: $425
Individual Sale Price: $299
Group: $399 per person for 2 or more from the same company pre-registering at the same time
Group Sale Price $289
Government employee/Legal Aid* Rate: $375
Early Bird registration $259
Law Student*/Paralegal Rate: $375
Early Bird registration $259
*Your discount is automatically applied at check out.
Your access information and course handout will be sent out a few days before the program.
Program materials:
Registration includes an electronic copy (.pdf) of your seminar handbook.  This will be emailed to you a few days before the program.  Be sure to check your spam folder if you don't see it by then.  Please put info@pincusproed.com in your address book to make sure you receive your pdf of the program handbook.
* Law Student Rate is for current law students only.  Please bring your law school ID to show when you check in for the program.
** Legal Aid attorneys are those attorneys employed by Legal Aid/non-profit firms.  It does not include attorneys who have their own practice, or are employed by law firms, that volunteer their time for non-profit causes or take on pro-bono cases. It also does not include attorneys who serve on non-profit boards.
Full and partial scholarships may be available to a limited number of Legal Aid attorneys, based upon registration. Please call (877) 858-3848 to discuss or email your request to info@pincusproed.com.
CLE Credits
CA General:  This program is approved for 5.0 units of general CLE in California.
CA Certified Legal Specialist Credit in Appellate Law: Approved for 5.0 units.
This program is approved for CLE in the states listed above.  Upon request, Pincus Pro Ed will provide any information an attorney needs to support their application for CLE approval in other states other than what is listed above. Many attorneys ask for this and are approved in other states.
Terms & Refund Policies
Recording policy: No audio or video recording of any program is permitted.
Seminar Cancellations: Should you be unable to attend for any reason, please inform us in writing no later than 14 days prior to the event and a credit voucher will be issued. If you prefer, a refund, less a $50 non-refundable deposit, will be issued. No refunds or credits will be given for cancellations received within 14 days of an event. However, if you notify us within 14 days of an event, and wish to convert your in-person attendance registration to an Audio CD package (with handout), we can do so. A small additional shipping charge, and sales tax in CA, will be incurred. No shipping charge is incurred for downloads. We will also issue a voucher for the amount paid if you notify us within 14 days and prefer not to have the audio recording.
Substitutions may be made at any time.
Reminder: The room temperature at hotels and other seminar locations are notoriously hard to control. Please bring a sweater or jacket in case it gets cold and/or layer as if you are going to the movies so you are comfortable.
For policies related to audio products, please select "I want a download or CD" on the right.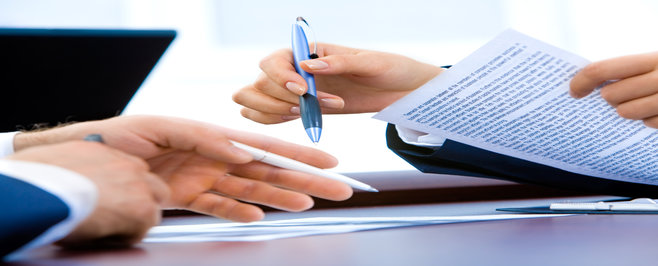 September 15 & 17, 2020 | Two-Part Webinar