Rochelle Wilcox is our Latest Featured Speaker!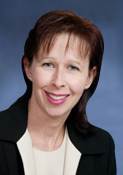 Our latest featured speaker is Rochelle Wilcox from Davis Wright Tremaine!
Rochelle will be speaking at our upcoming Understanding SLAPPs program in San Francisco on April 5th. This is her first time speaking for us, and we're thrilled to have her!
Rochelle, a California State Bar Certified Appellate Specialist, focuses her litigation and appeals practice on media law, including extensive experience with California's anti-SLAPP law, defense of defamation, invasion of privacy and newsgathering claims, and access and reporter's shield issues.
Rochelle's practice also includes a full range of employment litigation on behalf of employers and general business litigation issues. She has broad experience in federal and state appellate courts in a wide array of issues and disputes.
Rochelle's California Supreme Court experience includes participating in drafting six successful petitions for review, all of which had successful outcomes. She has been counsel for the winning party in her last eight cases before the California Supreme Court.