Immigration Worksite Compliance: Keeping your client out of trouble (WEB)
Audio program! (check our CLE Programs page for live versions)
This is a comprehensive webinar that will teach you most everything you need to know about Immigration Worksite Compliance.
Immigration Worksite Compliance is receiving significant attention from the present administration.
This means that to effectively represent your clients, you need to know what the latest rules are and who the government agencies are that have oversight over your clients.
This webinar course will cover which agencies are involved in worksite compliance and what each of their functions are.
Your faculty will discuss common paperwork violations with respect to the USCIS Form I9.  We will also address discriminatory practices to avoid along with the penalties which may be imposed for violations.
The presentation will also cover the E-Verify program and how it works with respect to government issued tentative Non-confirmations.
This program will be recorded live on July 24, 2019. The webinar package, including seminar materials, recording and PowerPoints, is available now!
Have you ever though about  improving your public speaking skills? Now is the time! Get Faith Pincus' newly published book Being Heard: Presentation Skills for Attorneys, from the ABA now wine-book and paperback format (ABA members receive 10%-20% off). It is also available on Amazon in Kindle and paperback versions.
What You Will Learn
This is a comprehensive webinar that will teach you most everything you need to know about Immigration Worksite Compliance. Here are just a few things our expert faculty will cover:
Immigration Related Agencies
Additional Worksite Compliance Agencies
The Rules and Regulations
Immigration Worksite Compliance Paperwork Violations
Form I9
Additional Paperwork Violations
Non-Paperwork Violations
DOJ IER Investigations
Penalties – Employers who violate the law

Civil fines
Criminal penalties
Debarment from government contracts
Back Pay orders
Re-hire orders

Mandatory E-Verify
Using E-Verify
Tentative Non-confirmation (TNC)
What if an Employee Gets a TNC?
Prohibited Actions
E-Verify Discrimination Examples
Form I-9 Re-Verification
Testimonials
The following testimonials are from our Immigration 101 Conference in 2018, which was taught by the same speaker.
"Great to hear these experts speak. Absolute expert lecturing." – Vincent Miller, Esq.
"I was very satisfied with the program… Very good information and tips!" – Luis Alvan, Esq.
"Very satisfied." – Edward Ramos, Esq.
"Great!" – Laura Fonseca, Esq.
"Very good overview of the entire topic. Given that it was only two days, the speakers did a great job with providing the relevant details."
"The speakers are amazing and the topics are excellent."
"Excellent – great presenters, very knowledgeable."
"Great examples. Straight forward and easy to follow."
"Great seminar!"
These testimonials are from our 2014 – 2017 Immigration 101 programs in Fort Lauderdale and Orlando.
"Excellent presentation of topics. Very good overview." – Lisa Thompson, Esq.
"Great overview – learned a lot. Great speakers." – Joshua Aguilar, Esq.
"Amazing!!! It really increased my interest in pursuing more immigration law; Great resources!!!" – Yamilette Rivera, Esq.
"I wanted an entry-level, basic introduction to Immigration Law and that's what I got. I was very impressed by the quality of the presenters. They were all experts in their field and were effective in sharing their wide knowledge base with us." – Laura delaz Cabrera, Esq.
"Speakers were extremely knowledgeable and willing to answer even the simplest question. Felt as though it was a comprehensive introduction to a complicated subject." – Lauren Bebek, Esq.
"Very informative. I learned a lot!" – Isaura Gomez, Esq.
"Great CLE." – Alex Farris, Esq.
"Great speakers. I received a lot of clarification as a paralegal…Thanks!"  – Shirley M. Quesada Rivera
"Great big-picture overview of practicing Immigration Law."
"Excellent overview." – D. Halper, Esq.
"Absolutely satisfied with the course and the information I received from it." – S. Wilkerson, Esq.
"I haven't felt this excited about practicing law in a while – can't wait to get my feel wet!" – K. Rosenchal, Esq.
"Very informative and useful information." – E. Samet, Esq.
"Very educational and great speakers!" – C. Perez, Esq.
"Great insight."  – E. Rafael Hahn, Esq.
"It was a good intro into immigration." – D. Duckett, Esq.
"Very good and knowledgeable speakers." – B. Mittelberg, Esq.
"Good course. I'm glad I came…" – A. Rivera, Esq.
"Great! All of them explained every single question." – F. Cervantes, Esq.
"This class was simply phenomenal. Thank you!" – Gisela Rodrigues, Esq.
"Great overview of the visas!" – Sherine Makar, Esq.
"I would like to get into immigration law. This seminar was a great introduction."
"I found the seminar very informative." – Pedro A. Lopez, Esq.
Faculty
Maria Casablanca, Esq.
Akerman LLP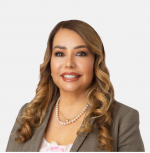 Maria "Marisa" Casablanca has dedicated herself to the practice of U.S Immigration and Nationality Law for 25 years. Her practice involves representing corporate clients and individuals in obtaining immigration assistance and benefits. Marisa is Board Certified in Immigration and Nationality Law by The Florida Bar, and was a member of The Florida Bar's Certification Committee for Immigration and Nationality Law.
Marisa counsels her clients on a wide array of immigration related issues including obtaining assistance and benefits such as employment visas (EB-5) as well as business related visas and residency for foreign nationals, representing family members of permanent residents and United States Citizens, and assisting those seeking asylum.
An experienced litigator, Marisa practices in all areas of Immigration law and is admitted to practice before the Supreme Court of the United States, the Immigration Court, the Board of Immigration Appeals, the Southern District Court and the Eleventh Circuit Court of Appeals. She has filed a petition for certiorari with the Supreme Court on an immigration issue that conflicted with different states. She advises employers on compliance procedures and counsels individuals on how to maintain their status in the United States.
---
Fees
Live Webinar and Webinar Recording & Materials Package – CD or Download: $129
For CDs please add $8.50 shipping and, in CA, sales tax.
This package includes the webinar, any handouts and a copy of the PowerPoint presentation.
Note: This program is no longer approved for CLE in Florida. It is approved for California CLE.
CLE Credit
CA General: This program is approved for 1.0 unit of general CLE in California.
CA Certified Legal Specialist: This program is approved for 1.0 unit of Certified Legal Specialist CLE in Immigration & Nationality Law in California.
FL General: This program is no longer approved for credit. CLE expired on January 31, 2021.
FL Board Certified: This program is no longer approved for Board Certified credit. CLE expired on January 31, 2021.
This program is currently approved for CLE in the states listed above and can be approved in other states by submitting it to your state with our help. We have never had a state refuse to approve a program submitted directly by an attorney.
Upon request, Pincus Pro Ed will provide any information an attorney needs to support their application for CLE approval in other states other than what is listed above.
Terms and Policies
Recording policy: No audio or video recording of any program is permitted.
Seminar Cancellations: Should you be unable to attend for any reason, please inform us in writing no later than 14 days prior to the event and a credit voucher will be issued. If you prefer, a refund, less a $50 non-refundable deposit, will be issued. No refunds or credits will be given for cancellations received within 14 days of an event. However, if you notify us within 14 days of an event, and wish to convert your in-person attendance registration to an Audio CD package (with handout), we can do so. A small additional shipping charge, and sales tax in CA, will be incurred. No shipping charge is incurred for downloads. We will also issue a voucher for the amount paid if you notify us within 14 days and prefer not to have the audio recording.
Substitutions may be made at any time.
Webinars, Tele-seminars and Webcast Cancellations: Once log-in codes and passwords are issued for a webinar, tele-seminars or webcasts, a refund is not possible. If for any reason you cannot attend the event after you have received the codes, we will automatically convert your registration to an instant streaming/instant download or CD format and provide you with the information you need to access the recording after the program concludes and the recording is available.  Conversions to CD require a $8.50 shipping fee, and in CA, 9% sales tax.
Downloads/CDs/DVDs – Refund policy:
Downloads are non-returnable/non-refundable once purchased and received. Tapes, CDs and DVDs are returnable for a full refund or replacement if defective, within 90 days of purchase.
Reminder: The room temperature at hotels and other seminar locations are notoriously hard to control. Please bring a sweater or jacket in case it gets cold and/or layer as if you are going to the movies so you are comfortable.