EB-5 Investor Based Immigration Conference
Audio program! (check our CLE Programs page for live versions)
Congress may make major changes to the EB-5 Immigrant Investment Visa program in September 2018. Purchase this audio program to see how it affects your clients and your options. Learn all about EB-5, the changes, the process, the opportunities.
The federal EB-5 Investor Based Immigration Program is a way for a foreign investor to obtain a visa faster than most other options.  Under this program, foreign investors and entrepreneurs (and their spouses and unmarried children under 21) are eligible to apply for a green card (permanent residence) if they:
Make the necessary investment in a commercial enterprise in the United States; and
Plan to create or preserve 10 permanent full-time jobs for qualified U.S. workers.
Congress created the EB-5 Program in 1990 to stimulate the U.S. economy through job creation and capital investment by foreign investors.
57,981 EB-5 petitions were filed in the 5 years from 2012-2017, representing nearly $30 billion in capital.
This translates to a simple fact: EB-5 program is terrific source of business for a variety of types of attorneys such as Immigration, SEC and Real Estate attorneys, as well as other professionals, such as accountants, commercial real estate agents, and economists.
It is an excellent source of capital for projects and it is also something that cities and county development departments should explore when thinking about their community's development and growth.
For example, in Los Angeles the Dream Hotel, the Waldorf Hotel, the Edition Hotel and in Miami the Four Seasons Condos have all been funded by EB-5 investments.
With some of the most well known professionals in the field speaking, you will learn all about the EB-5 program, the latest changes and complications, and the opportunities it presents your clients.
Over the course of two days, we held seventeen intensive educational sessions featuring industry leaders who will delve into the intricacies of EB-5 for various audiences – attorneys, developers, real estate professionals, investors and others.
The audio for day one kicks-off one with the basics, for those who need a better understanding of EB-5 or need a refresher.  This includes a discussion of EB-5, what to expect, the main criteria and types of EB-5 projects.  The next few sessions review issues related to representing investors & creating successful I-526 Filings.
We'll move on to several break-out sessions, designed for those with specific interests –  including a focus on forms (of which there are many), the EB-5 deal structure and an in-depth discussion of Direct EB-5s.
Next you'll learn about source and path of funds and then due diligence.
Our audio for the second day kicks off with critical security law considerations, a potential trouble area.
Quotas and per country limits will be explained as will the process and requirements for documenting job creation and the I-829 petition.
Day Two continues with a detailed discussion of Reginal Center reporting requirements, site visits, audits and compliance, as well as the critical issue of redeployment.
And the program would not be complete without a discussion of waivers under the Trump administration and the future of Iran, China, Vietnam, India, Brazil, South Korea, Taiwan in the EB-5 realm.
We give the latest updates on any changes to legislation, expected at the end of September 2018.
Day Two ends with the penultimate discussion – what do you do when things go wrong.
You can purchase the recording for either day or the full conference.
This program was recorded live on October 4-5, 2018. The Home Study Package includes seminar materials, PowerPoints and the audio recording.
Do you want to improve your public speaking skills? Get Faith Pincus' newly published book Being Heard: Presentation Skills for Attorneys, from the ABA now (ABA members receive 10% off). It is also available on Amazon in Kindle and paperback versions.
Sponsored By:
CMB Regional Centers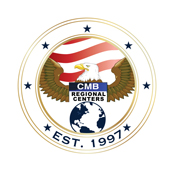 What You Will Learn
Day One, October 4th, 2018
EB-5 Immigration Basics
Overview of the program
Governing Regs, Cases, Policy Manual
Three main criteria:

Invest
New Commercial Enterprise
Create 10 full time, permanent jobs for U.S. worker

Intro to types of EB-5 projects
Parties involved in an EB5 project
Process and timing
Representing Investors & Creating successful Filings
Qualifying investors
Investors living in the US – H1B, F status holders
Anatomy of an I-526 petition
Breakout #1: Dealing with the Forms
Breakout #2: Intro to the EB-5 Deal Structure 
EB-5 loan model vs. Equity Model
How EB-5 comes into the capital stack
Limitations for Direct Investments
Direct EB-5s 
A Comparison of Investment Types
Direct EB5 Team
Phased-in investments
Project Documents
Practical considerations
Breakout #4: Source & Path of Funds
Level of detail required
Most common Sources
Country-specific scenarios: China, Vietnam, India, Brazil
Project Due Diligence for Immigration Attorneys
Project structure
Business Plan
Job creation; how we count and when we count jobs
Approaches to Project due diligence and scope of representation
Ethics in EB-5
Multiple representation/Conflicts
Competence
Referral Fees
Dealing with agents
Day Two, October 5th, 2018

Securities law considerations
Intro to EB-5 as a security
Reg D, Reg S
Investment Company/Investment Advisors Act

Waivers under Trump Proclamation…are Iranian EB-5's over? Visa Backlogs and what they mean
Quotas and per country limits explained
Current estimates for China, Vietnam, India, Brazil, South Korea, Taiwan
Iran under Trump and the return of OFAC
Marketing EB-5- investor markets
Agent driven. China, India, Vietnam
Direct marketing. LATAM and MENA
Documenting Job Creation and the I-829 Petition
Regional Center Reporting, Site Visits, Audits, Compliance
Considerations for Developers
Cost of capital
Timing of capital
Renting a regional center vs. forming one (brief reprise)
Choosing a regional center
Pooled directs
Redeployment
When things go wrong…
Denials, appeals, litigation
Project delays
Project failures
Fraud, misappropriation, bad actors
Material change
Restructuring or redeploying

 

Additional investment
Testimonials
"Very informative as an intro course to EB-5" — Josefina Carrillo
"Very informative and comprehensive seminar."
"Excellent speaker!" — Annette King-Hammond
"Clear Explanations of Complex Topics." — Edward Gartenberg, Esq.
"Belma is knowledgeable and a wonderful speaker" — Kristi Ngo, Esq.
"Nice! Good job!" — Edgardo Garcia, Esq.
Our 2015 attendees loved these conferences!
"I really enjoyed the program, and it really helped me to understand some of the dynamics of the EB-5 program. Keep up the good work!" – John Hanes, Esq.
"Very good content." – Wesley Terry, Esq.
"Good info, stayed on point." – Kim Lisa Taylor, Esq.
"Very direct and to the point! Loved the presentation."
"Wow! Comprehensive coverage (and current) of EB-5."
"Great panel. Great information."
"Excellent panel."
"Excellent and informative."
"Great, clear, practical. Really excellent group."
"Well organized."
"Great organization & content."
"Enjoyed their approach of simplifying."
Listed below are testimonials from our 2015 EB-5 Investor Based Immigration Conference held in Los Angeles:
"This conference provided a unique opportunity to delve into EB5 issues from perspectives of various EB5 stockholders and to network with industry leaders." – Belma D.C., Esq.
"Very informative!" – Rachmini D. Manning, Esq.
"Good overview on the EB5 process." – James Yang, Esq.
"Very informative." – Robert A. Garmo, Esq.
"The conference was a comprehensive overview for both practitioners and newcomers."
"Helpful to have attorney breakout session. Thank you!"
"All topics relevant, good speakers."
Faculty
David S. Appel, Esq.
Senior Partner – Tax & Business Services
Marcum LLP

David Appel is a senior partner in Marcum's Tax & Business Services division. With more than 30 years of multidisciplinary experience in domestic and international taxation working with family businesses in a variety of industries, has addressed complex issues with family business in estate, succession and retirement planning, including preserving family businesses and wealth transfer to future generations. He leads Florida's tax consulting operations and serves on the board of directors of Marcum LLP and Florida's operations committee.
In recognition of his considerable experience in personal financial planning, Mr. Appel was awarded the designation of Personal Financial Specialist by the American Institute of Certified Public Accountants.
An expert in estate tax, international tax, business succession planning and family estate planning, he has presented on numerous occasions to banking institutions and municipalities and at various tax conferences.
He speaks frequently on a variety of topics related to the federal EB-5 Regional Center Pilot Program, which was created to encourage foreign investors to invest in commercial enterprises in the U.S. This unique federal program has attracted billions of dollars in investments and has been an effective catalyst for job creation domestically.
---
Brian Aryai
CEO
Icon Compliance Services, LLC

Brian Aryai serves as chief executive officer of Icon Compliance Services, LLC. Previously, he held positions as a senior corporate financial executive at four public international conglomerates. Aryai also served as a senior special agent at the United States Treasury Department and finally the Department of Homeland Security for 14 years, where he conducted numerous white collar and corporate financial investigations both in criminal and civil matters. He received numerous awards for consistently superior performance in enforcing Federal laws.
After leaving the United States Government, Aryai served as a senior executive at several international conglomerates. He was also appointed as CPA partner in charge of the consulting practice at a regional accounting firm and a director of the antifraud practice at an international accounting firm. In these previous positions, Aryai applied his expertise in criminal investigations, internal auditing, forensic accounting, and white collar fraud and audit-committee investigations. These audits and investigations included both civil and criminal matters.
In 2009, Aryai accepted a contract appointment to provide specialized advisory project based expertise to the United States Department of Justice in governmental law enforcement matters and operations, where Aryai worked on the Madoff matter amongst other significant probes and asset forfeiture. As a senior consultant to the Department of Justice, Aryai provided forensic accounting and investigative expertise in high profile prosecutions at the Southern and Eastern Districts of New York. Aryai's work has been widely publicized and resulted in numerous criminal prosecutions and convictions as well as successful civil litigation in many matters adjudicated in federal and state courts. Aryai also served as the controller and CFO of the New York office of Lend Lease and managed annual revenues of approximately billion (USD). In that position he discovered, investigated and presented for successful prosecution the largest systemic fraud scheme on record in the history of the construction industry worldwide by handing his findings in person to former United States Attorney General Loretta E. Lynch.
Aryai also served as Director of Investigations at Habitat for Humanity International, a prominent global and ecumenical non-profit organization, which provided newly constructed housing to underprivileged families worldwide. In his career as a federal agent and in private practice, Aryai investigated, presented findings to grand juries for indictments and secured convictions on over three hundred complex criminal investigations, including but not limited to white collar fraud, racketeering, wire fraud, securities fraud, public corruption and money laundering, many of which have elicited acclaim on the front pages of national newspapers including the New York Times, the Wall Street Journal and the New York Daily News.
Finally, Aryai founded Icon Compliance Services, LLC, a licensed investigations firm, providing investigations, forensic accounting, integrity monitoring, compliance consulting, internal audit, risk management, security consulting, corporate ntelligence and counterintelligence practices. Icon specializes in EB-5 compliance and investigations. Aryai holds the respected designations of Certified Public Accountant ("CPA"), Certified in Financial Forensics ("CFF"), Certified Fraud Examiner ("CFE") and Certified Internal Auditor ("CIA").
---
Belma Demirovic Chinchoy, Esq.
Founding Partner
Immigration General Counsel

Belma Demirovic Chinchoy focuses her practice on developing personalized investment-based immigration solutions for entrepreneurs and investors. Her extensive expertise in this field includes advising U.S. businesses on the operational benefits of immigration programs, along with helping foreign entrepreneurs set up business in the US and obtain EB5, L1, E2, and EB1 visas.
Throughout her career, Attorney Chinchoy has assisted with a number of successful I-526 petitions and I-829 petitions and has advised businesses and Regional Centers on EB5 compliance matters. She has worked on projects ranging from a million direct investment in a vineyard-related operation, to a 0 million New York development enterprise with 0 million funded by EB5 capital.
In addition to advising foreign investors, projects, and regional centers, Attorney Chinchoy's immigration expertise also includes litigation. She has represented foreign nationals before the Board of Immigration Appeals, the Ninth Circuit Court of Appeals, USCIS, Immigration Court, and the Central California Federal Court. This representation involved matters related to federal mandamus petitions, asylum and withholding of removal, fiance visas, marriage-based permanent residence petitions, waiver applications, and U visas.
Attorney Chinchoy is particularly knowledgeable about Requests for Evidence (RFEs) and counsels her clients in the preparation of petitions which will be approvable upon filing. Prior to her career in law, Attorney Chinchoy worked in the human rights field with the Center for Victims of Torture and the International Organization for Migrations.
Attorney Chinchoy is admitted to practice law before the California Central District Federal Court, the Supreme Court of California, and she is a member of the California's state Bar. She graduated from the University of Minnesota, Twin Cities, summa cum laude, with her bachelor's degree in international politics. She also attended both the William Mitchell College of Law in Minnesota and Pepperdine University Law School in California for her Juris Doctor. Attorney Chinchoy is fluent in English, Bosnian, Croatian, and Serbian.
---
Jessica DeNisi, Esq.
Klasko Immigration Law Partners, LLP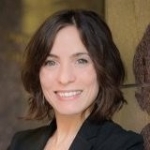 Jessica DeNisi is a member of the EB-5 team at Klasko Immigration Law Partners in Philadelphia. Jessica works with developers and investors who seek to use foreign investment capital under the EB-5 program to fund job creating projects either through the creation of a Regional Center or under an existing Regional Center. In preparing and filing I-924 and I-526 petitions, Jessica works with economists, business plan writers, corporate attorneys and market analysts to structure regional centers and their projects. Prior to practicing immigration law, Jessica worked as a tax and business attorney. Jessica completed her undergraduate studies at Wake Forest University and earned an M.A. in Near Eastern Studies from the University of Arizona. Jessica received her J.D. from Tulane University Law School and an LL.M. in taxation from the University of Washington School of Law. Jessica is admitted to practice in California and Louisiana.
---
Noreen Hogan
President
CMB Regional Centers

Noreen Hogan is the President of CMB Regional Centers ("CMB") where she is in charge of all EB-5 case managers and advises on day-to-day operations. Ms. Hogan has held prior positions at CMB as an Economist and Project Manager working with the project development team where she applied her modeling and analytical skills to TEA determinations, economic impact reports and market research and utilized her past experience in underwriting and finance on the project development team to underwrite and develop EB-5 investment opportunities. During 2015, Ms. Hogan, worked for CMB Swiss Co GmbH, as a Deputy Director of Worldwide Operations, establishing the company's operations in Schaffhausen, Switzerland. Prior to her employment with CMB, Ms. Hogan worked as a project manager for Discover Financial Services. Ms. Hogan holds a Master's degree in Economics from the University of Illinois at Chicago and a B.A. in Economics from Augsburg College.
---
Michael G. Homeier, Esq.
Principal
Law Office of Michael G. Homeier, PC

Based in Los Angeles, Michael G. Homeier practices in the area of securities, corporate, transactional, general business, and business financing law (including EB-5, Investment Crowdfunding, and Blockchain Coin/Token Offerings). With over 30 years' experience in the corporate and business transactional fields, both as co-founder of Homeier Law PC and in his current solo practice, Michael represents a broad variety of clients, both domestically and internationally, from established and publicly-traded companies, to startup businesses and entrepreneurs in a wide range of industries. With his prior firm, and today, Michael has represented clients on over 500 exempt offering projects to date including issuers and regional centers in the EB-5 Program, as well as STO issuers and Crowdfunding platforms and portals, and assists all of them with the structuring of their projects as well as the negotiation and drafting of business and securities documents relevant to successfully conducting EB-5, Coin/Token, and Crowdfunding offering projects, including private placement memoranda (PPMs), investor procurement agreements, limited liability agreements, loan agreements, subscription agreements, investor questionnaires, regional center contracts, plus transactional and corporate documents. In addition to numerous engagements as a university law professor, Michael also actively participates in public speaking events, both in EB-5, Blockchain Token, and Crowdfunding; business financing; and business law arenas, and as an inspirational speaker to teenage and young adult cancer survivors (as one himself) on finding post-treatment life success. Michael earned his J.D. from the University of Southern California Law Center, and his B.A. from the University of California, Los Angeles. He is a member of the State Bar of California, the American Immigration Lawyers Association, IIUSA (the EB-5 industry trade organization), the Securities Roundtable, the United States Naval Institute, the Screen Actors Guild/AFTRA, and the Cancer Survivors Network.
---
Kevin Kim, Esq.
Corporate and Securities Partner
Geraci Law

Kevin Kim is an experienced corporate and securities law attorney with Geraci Law Firm, dedicated to providing reliable and innovative legal solutions. Mr. Kim focuses his practice on real estate matters, focusing on private placements and other alternative investments for private lenders, real estate developers, and other real estate entrepreneurs. His work includes seeing that clients are compliant with the applicable securities laws, structuring strategic partnerships, and creating innovative solutions. Mr. Kim's securities and corporate practice also includes preparing complex private and public securities offerings for alternative investment platforms for clients throughout the United States and abroad.
Mr. Kim has an extensive background in complex corporate transactions, private placement, and cross-border transactions. He has worked with major multi-national corporations, advising them on matters such as structuring strategic business acquisitions and private equity financing.
Mr. Kim is a passionate attorney who also understands his clients' business needs and consistently seeks to find innovative solutions to further his clients' businesses. Mr. Kim is also dedicated to providing effective legal service through effective communication with his clients. As an experienced transactions attorney, Mr. Kim understands the importance of traversing complex transactions and strives to develop innovative and strategic solutions while promoting his clients objectives.
---
Nima Korpivaara, Esq.
Partner
David Hirson and Partners, LLP

Nima is a Partner at David Hirson & Partners, LLP. She handles all types of U.S. immigration, including complex matters associated with corporate business structure and EB-5 investor applications. Nima practices in the fields of corporate, investor (E-2 and EB-5) and family immigration law, representing large and small clients within a variety of industries. This includes temporary and short-term work visas, business visas, permanent residence (employment-based and family-based) and naturalization.
Nima is responsible for the Firm EB-5 practice, which involves advising individual investors and corporate clients on the requirements and ramifications of the USCIS EB-5 program. Nima is a nationally recognized expert in the field of EB-5 law, advising numerous regional centers, developers, and project principles on program compliance.
Prior to joining David Hirson & Partners, LLP, Nima worked with David Hirson at a previous firm, where he worked in the Firms EB-5 practice. Additionally, Nima worked in-house for a large information Technology Company, advising and processing immigrant and nonimmigrant visas, including extraordinary ability and labor certification cases
---
Phuong Le, Esq.
Partner
David Hirson & Partners, LLP

Phuong Le is a Partner with David Hirson & Partners, LLP's dedicated EB-5 practice group. He draws upon an extensive background advising parties on all sides of EB-5 transactions, including Regional Centers, project developers, agents, and investors. Prior to joining the firm, he was in-house counsel for a large Southern California EB-5 Regional Center and real estate developer. There, he managed over 0 million in EB-5 financing and guided the company to several milestones, including approvals for their first 100 I-829 petitions.
His clients span the entire industry. He has successfully advised Regional Centers and businesses across the U.S. on over billion in EB-5 deals, including commercial real estate developments, multifamily apartment buildings, hotels, medical office buildings, and restaurant franchises.
Phuong works closely with businesses throughout the EB-5 financing process, including structuring debt/equity EB-5 offerings as part of a diversified capital stack, and coordinating complex review and structuring with securities attorneys, economists, business plan writers, and escrow banks.
He regularly consults businesses on forming and managing their own Regional Centers, including filing annual I-924A compliance reports and creating I-526 and I-829 templates to ensure Regional Centers and investors have consistent work product, including peer review of other attorneys' EB-5 filings. He also lectures and trains other attorneys, migration agents, and professionals on EB-5 project structure and due diligence.
Phuong also oversees the firm's Vietnamese practice group and hosts a weekly immigration TV special to serve the Vietnamese community in Orange County, CA. He regularly travels to Vietnam where he works closely with the firm's business partners, agents, and investors. Finally, he also frequently shares his knowledge with the industry as a lecturer, author, and as co-counsel/peer review for other EB-5 attorneys.
---
Rob Lee
CEO
Elite EB-5 Solutions, LLC

Mr. Rob Lee has helped hundreds of EB-5 clients since May of 2010 and has utilized that experience to help clients structure a strong process management team to efficiently streamline the application process. Prior to EB-5, Mr. Lee began his career working for three of the major movie studios as he managed forecasting, reporting and analysis teams responsible for big-box retail accounts in the US and Canada. He then worked as the Director of Financial Planning & Analysis for a mid-sized jewelry company with 16 locations and backed by private equity funds. Mr. Lee is a graduate of UCLA with a BA in Economics and also received his MBA from Pepperdine's Graziadio School of Business.
---
Roshan Verma
Finance and Investment Analyst
CMB Regional Centers

Mr. Roshan Verma is CMB's Hindi analyst/advisor in finance, EB-5 financial/immigration structures and international investment, he assists CMB's project team in formulating complex financial documents such as loan agreements, intercreditor agreements, promissory notes, collateral obligations, market analysis, feasibility studies, title searches, historical tax credits, build America bonds, and other documents as needed to enter into agreements between borrower and lender that can exceed billion. He conducts analysis of sophisticated financial data and investment information. Mr. Verma works with CMB staff attorneys in developing complex business documents such as a subscription agreement, and escrow agreement, a comprehensive business plan and a private placement memo. Mr. Verma communicates with investors and explains all facets of the complex structures of the investment project and explains the requirements of the EB-5 immigrant investor visa. Mr. Verma received a BS in Finance from Iowa State University, where he graduated cum laude, and MBA from The University of Northern Iowa.
---
Min Wu
Vice President – US Sales
CanAm Investor Services

Min Wu is a Vice President of U.S. sales at CanAm Investor Services, the broker dealer arm of CanAm Enterprises. Mrs. Wu has worked with hundreds of EB-5 investors from all over the globe advising them on the EB5 investment process. She has more than 8 years' experiences working as financial analyst and institutional sales manager on Wall Street. Most recently, Mrs. Wu was Director of Investor Relation at a New York based boutique advisory firm focusing on investor outreach and strategic communication for publicly traded companies in the pharmaceutical and financial technology industry.
Mrs. Wu is a Charted Financial Analyst and holds the FINRA Series 7, and 63 license. She graduated with a masters degree in financial manager in the U.S. and earned her bachelors degree in accounting & taxation in China.
---
Oliver Yang, Esq.
Klasko Immigration Law Partners, LLP

Fankai (Oliver) Yang is a member of the EB-5 team at Klasko Immigration Law Partners in Philadelphia. Oliver is involved in various stages throughout the EB-5 process, including the preparation and filing of I-526 Petitions, filing a response for request for evidence and preparing clients for consular processing interviews.
Oliver is a native Mandarin Chinese speaker and uses his language skills and knowledge of Chinese culture to help Chinese investors prepare and file I-526 petitions, both through the regional center investments and individual investment opportunities. In addition to helping Chinese investors, Oliver has prepared and filed I-526 petitions for EB-5 investors from Taiwan, Canada, Singapore, India, Indonesia, and South Africa.
Oliver received his LL.B. from Renmin University of China Law School, where he served as the captain of the law school debate team. He obtained his Juris Doctor from the University of Virginia School of Law, where he was a member of the Extramural Moot Court team and served on the Editorial Board for the Journal of Law & Politics.
Prior to joining the Firm, Oliver practiced consumer bankruptcy and commercial litigation with a law firm in Maryland, and previously interned for a U.S. bankruptcy judge and a Virginia House of Delegates member. Oliver also worked for a large Chinese law firm as a summer associate of the firm's International Trade Department while he was attending law school in China.
Oliver is admitted to practice in Maryland and New Jersey.
---
Fees
CD INVENTORY CLEARANCE SALE!
SELECT SEMINAR CDS REDUCED: 60 – 94% OFF*
Full Program Audio Recording and Materials Package:
Audio Recording and Materials Package – Download or CD: $549
Audio Recording and Materials Package – Download or CD: $549 $150
For audio CDs: please add $8.50 shipping and, in CA, sales tax.
If purchasing 2 or more CDs: please add $10 shipping and, in CA, sales tax.
Partial Audio Recording and Materials Package – CD or Download:
Day One Audio Recording $425
Day Two Audio Recording $425
For audio CDs, please add $8.50 shipping and, in CA, sales tax.
Handout Materials – CD or Download:
Handout Materials Only $100
For handout CDs only, please add $8.50 shipping and, in CA, sales tax.
CLE Credit
California:
This program is available for both Self-Study and Participatory CLE.*
Both Days/Full Program: This entire program is approved for 12.5 units of general CLE in California.
Day 1: The day one session of this program is approved for 6.5 units of general CLE in California.
Day 2: The day two session of this program is approved for 6.0 units of general CLE in California.
CA Certified Legal Specialist: This entire program is approved for 12.5 units of Self Study Certified Legal Specialist CLE in California in Immigration & Nationality Law (Expires: 10/04/2023):
Day 1: The day one session of this program is approved for 6.5 Self Study CLE units through 10/04/2023.
Day 2: The day two session of this program is approved for 6.0 Self Study CLE units through 10/04/2023.
*Participatory CLE:  For those states that make a distinction between self-study and Participatory CLE (CA, IL, NY), please write down the Verification Codes read out during the program by speakers or our announcer and email them to us at info@pincusproed.com and we will issue your Participatory CLE certificate. 
A Self Study CLE certificate is already included in your recorded package, in the "Materials" Folder.
This program is approved for CLE in the states listed above.  Upon request, Pincus Pro Ed will provide any information an attorney needs to support their application for CLE approval in other states other than what is listed above.
Terms and Policies
Recording policy: No audio or video recording of any program is permitted.
Seminar Cancellations: Should you be unable to attend for any reason, please inform us in writing no later than 14 days prior to the event and a credit voucher will be issued. If you prefer, a refund, less a $50 non-refundable deposit, will be issued. No refunds or credits will be given for cancellations received within 14 days of an event. However, if you notify us within 14 days of an event, and wish to convert your in-person attendance registration to an Audio CD package (with handout), we can do so. A small additional shipping charge, and sales tax in CA, will be incurred. No shipping charge is incurred for downloads. We will also issue a voucher for the amount paid if you notify us within 14 days and prefer not to have the audio recording.
Substitutions may be made at any time.
Webinars, Tele-seminars and Webcast Cancellations: Once log-in codes and passwords are issued for a webinar, tele-seminars or webcasts, a refund is not possible. If for any reason you cannot attend the event after you have received the codes, we will automatically convert your registration to an instant streaming/instant download or CD format and provide you with the information you need to access the recording after the program concludes and the recording is available.  Conversions to CD require a $8.50 shipping fee, and in CA, 9% sales tax.
Downloads/CDs/DVDs – Refund policy:
Downloads are non-returnable/non-refundable once purchased and received. Tapes, CDs and DVDs are returnable for a full refund or replacement if defective, within 90 days of purchase.
Reminder: The room temperature at hotels and other seminar locations are notoriously hard to control. Please bring a sweater or jacket in case it gets cold and/or layer as if you are going to the movies so you are comfortable.