Exam Prep: Workers' Compensation (CA)(Live in 2017)
The California State Bar's Legal Specialist Exam in Workers' Compensation is given every other year in odd years and is taking place on Oct. 24, 2017 in Pasadena and Oakland. Here is your chance to study for the CA Workers' Compensation Specialist Exam with guidance from Certified Legal Specialists in Worker's Compensation Law.
At this program you will get a thorough overview of the critical areas of Workers' Compensation law and a jump start on your study routine. This carefully-planned program will give you tips on how to take the exam, what to expect on exam day, and how to study for it. We will have a practice essay session with at least two questions found in the Bar's sample packet, that will conclude with issue spotting and a review of how you could have best answered those questions (the practice test answers will not be graded, just discussed).
By taking this course you can eliminate the stress that goes with the unknown when preparing for an exam and you can get guidance and subject matter review from those that have taken the exam previously and have been on the commission that writes the exams.
And, whether you attend our programs or not, don't miss your FREE copy of our Exam Prep Course Study Tips – available for all.  This program is compiled from four of our Exam Prep courses held in 2015.  Approximately 2.5 hours long. Click here to order the download FREE, even if you are not purchasing this program.  If you are purchasing this program, you will automatically receive it when you attend the event (or order the seminar download).
Please note: Because we cannot know exactly what specific questions and issues the bar will test on, and their "potential topic list" is vast, our program covers most of those topics that the bar lists they might test, but not all. This means that we cannot guarantee every single question or issue that appears on your exam is covered in our course (that would pretty much be impossible). We also strongly recommend you begin studying for the exam early – as early as summer. Last minute studying, even with the help of this course, is always a risky proposition when it comes to such a difficult exam covering so many areas of the law.
REMINDER: We do not recommend making pre-paid, non-refundable travel arrangements in case a program is cancelled due to an emergency. We are not responsible for non-refundable travel/hotel expenses.
INFORMATION PROVIDED BY THE BAR (at their request):
Click here for the Bar's requirements regarding the exam and qualifications to be a specialist.  
If you want to take the exam, register early! They have vastly reduced the cost of taking their exam this year (and have waived the extra fee they used to charge to use a computer). The bar has asked us to pass on their registration fee list for you to take their exam:
CA Bar Fees for taking their Legal Specialist Exam in 2017*:
If full payment is received by the bar on or before May 1, 2017: $100
If full payment is received by the bar on or before Sept. 1, 2017: $250
If full payment is received by the bar on or before Oct. 2, 2017: $350
*please note, these are the fees the CA Bar will charge you to take their exam. We are not affiliated with the bar and these fees are not related to the cost of our courses.
Need a room?
If you would like to stay at the program hotel, The DoubleTree Hotel, they are offering a 10% discount. You may register at this link for any rate and a 10% discount will be applied automatically. Please enter "Catering Discount" when it asks for Company Name.
Agenda
Day One
8:30 – 9:30
Exam Details, Preparation Tips, What to Expect
9:30 -12:15
Claim Evaluations: Remedies & Defenses
12:15 – 1:15
Networking Lunch
1:15 – 2:45
Medical Knowledge and Issues
2:45 – 3:00
Break
3:00 – 5:00
Disability Evaluation
5:00 – 5:30
Professional Responsibility
Day Two
9:00 – 10:30
Practice & Procedure (Trial & Appellate)
10:30 – 10:45
Break
10:45 – 11:45
Practice Test
11:45 – 12:45
Lunch
12:45 – 1:45
Issue Spotting Discussion
1:45 – 2:00
Break
2:00 – 3:00
Practice Test
3:00 – 4:30
Issue Spotting and Final Q & A
Dates and Times and Locations
Day One:
August 24th, 2017 | 8:30 a.m. – 5:30 p.m. (Includes networking lunch)
Check in between 8:00 – 8:30 a.m.
Day Two:
August 25th, 2017   | 9:00 a.m. – 4:30 p.m.  (lunch on your own )
Check in between 8:30 – 9:00 a.m.
The DoubleTree Downtown Los Angeles
120 South Los Angeles Street
Los Angeles, CA 90012
Parking:  Discounted $15 valet and $10 self park at hotel. Enter through valet/main entrance on Los Angeles Street.
(Be sure to arrive at least ten minutes before start time if you want to make sure you have a good seat)
Testimonials
The below testimonials are taken from our CA Appellate Specialization Exam Prep:
"Don't even think about taking the California Bar Exam for Appellate Specialization without first taking the Pincus prep course. A one of a kind presentation by appellate experts who are familiar with the exam and will prepare you for the big test."  – Jeffrey Lewis, Esq.
"I'm not sure if I ever told you just how helpful your study guide for the exam was for me.  It was just wonderful – and worked!"  – Holly N. Boyer, Esq., Esner, Chang & Boyer
"Multiple choice questions and sample answers were very helpful." – Zareh Jaltorossian, Esq.
"Excellent seminar that prepared for the exam. Interesting panelists with incisive comments and suggestions." – Tom Freeman, Esq.
"I passed! In no small part thanks to you."
"Yes, I did pass the appellate specialization certification exam – thanks in large part to your great course."
"I was just certified this year.  I did take your course two years ago and found it extremely helpful in preparing for the exam and would recommend it to anyone who is thinking of becoming a certified appellate specialist."
"I passed the August Appellate Specialization Exam.  Ben Shatz, Jennifer King, and Scott Davenport gave a great program and provided very useful advice in preparing for the exam.  Thank you."
"I just learned that I passed the Appellate Specialist Exam.  I didn't attend your course in person, I had the CD's; but the course really helped me pass the exam.  You did a nice job of treating the civil and criminal sides of the exam, I thought.  I found the course very useful and helpful.  Thanks to you and the panel who put it on."
"I just finished my second listening to your Pincus program re the appellate specialization exam.  I sure do appreciate you putting the program together.  It helped shape my study plan and outline and is a great refresher.  Thanks for participating in it."  – J. Lewis, Esq.
"Very informative. I appreciate that the speakers were former exam authors."  – Cassidy Davenport, Esq.
"It was a good perspective and I appreciated what the speakers had to say."
"Really appreciated the multiple choice questions."
"Excellent, well-balanced panel. All highly knowledgeable."
"The panel's appellate experience really showed!  Great advice."
"Very clear and helpful."
"…Good perspectives on how the exam is written and how questions are phrased."
"Got my money's worth."
"Great presentation!"
"I feel like I'm prepared to take the exam now.  Thank you!"
"Good materials.  The samples really help."
"Teachers were great!"
Faculty
Penny C. Fogel, Esq.
Hefley Law, APC

Penny C. Fogel is a an attorney with Hefley Law, APC and received her Bachelor's degree from Michigan State University where she graduated cum laude, participated in Phi Kappa and the Honor Society and was a member of the Michigan State University soccer team. Ms. Fogel earned her Juris Doctor degree from Southwestern University School of Law, where she served as a member of Law Review.
Ms. Fogel's initial introduction to workers' compensation was as a Claims Examiner for Crawford and Company and she has practiced workers' compensation exclusively since 1991. Ms. Fogel is certified by the State Bar of California Board of Legal Specialization as a Certified Specialist in Workers' Compensation.
Ms. Fogel and is a member of the Sierra Club and Surf Riders. Ms. Fogel enjoys playing hockey, is a triathlete and a mother and is a volunteer attorney for the Barrister's Temporary Judge Program.
---
Nanci Freeman, Esq.
Williams-Abrego & Associates, Farmers Insurance Exchange

Please check back soon for full bio!
---
Saro Kerkonian, Esq.
Williams-Abrego & Associates, Farmers Insurance Exchange

Please check back soon for full bio!
---
William Seth Lindheim, Esq.
Managing Partner
Law Offices of William S. Lindheim

William Lindheim has represented injured workers for 44 years. He is a certified specialist in workers' compensation. A majority of the injured workers represented are Spanish speaking. His law firm has been established since 1996, and employs 3 additional experienced associates, 2 of whom are also certified specialists. Mr. Lindheim has dedicated his career to obtaining benefits for injured workers.
---
Lelian Maximous, Esq.
AIG Staff Counsel
Law Offices of Jamie Skebba

Lelian Maximous joined AIG Staff Counsel in January 2010. Previously, she worked for panel firms including McNamara & Drass LLP, Lewis, Brisbois, Bisgaard & Smith LLP, and Tobin Lucks LLP.
Since graduating from UCLA School of Law, Lelian has practiced workers' compensation insurance defense for fourteen years. She has extensive experience in all aspects of litigation including trials, appeals, cross-examining doctors in various fields of medical specialty, arguing cases before the Workers Compensation Appeals Board, negotiating favorable settlements, drafting motions and pleadings, and taking depositions.
Lelian became a Workers' Compensation Legal Specialist in 2013.
Education:
J.D., UCLA School of Law, 2002
B.A., UCLA, Psychology and English, 1998
Cum Laude
Admitted:
California 2002
---
Mark G. Stephens, Esq.
Managing Partner
Tobin Lucks LLP

Mark Stephens is the managing partner of our Los Angeles county office. Mr. Stephens received his Juris Doctor degree from Loyola Law School of Los Angeles in 2005. Mr. Stephens began working for the firm as a calendar clerk in the Central Coast office shortly after graduating from Westmont College in 2001 with a B.S. in Psychology. He continued to work with Tobin·Lucks throughout his law school career, with the exception of the time he spent at Fordham Law School in New York City. Mr. Stephens has passed both the New York and California Bar exams. He is a Certified Specialist in Workers' Compensation Law.
---
Fees
REMINDER: We do not recommend making pre-paid, non-refundable travel arrangements in case a program is cancelled due to an emergency. We are not responsible for non-refundable travel/hotel expenses.
Registration fees are per person.
Individual: $750
Group: $725 per person for 2 or more from the same company pre-registering at the same time

Government employee/Non-Profit* Rate: $625
** Legal Aid/Non-Profit attorneys are those attorneys employed by Legal Aid/Non-Profit firms. It does not include attorneys who have their own practice, or are employed by law firms, that volunteer their time for non-profit causes or take on pro-bono cases. Partial scholarships may be available to a limited number of non-profit/Legal Aid attorneys, based upon registration. Please call (877) 858-3848 to discuss or email your request to info@pincusproed.com.
CLE Credits
CA General:  This program is approved for 8.0 units, including 0.5 unit of ethics credit.
CA Certified Legal Specialist: This program is approved for 8.0 Certified Legal Specialist CLE in California Workers' Compensation Law.
NJ General: The LIVE session of this course will be approved for the same number of units as in CA.  See the New Jersey State CLE Board Regulations and Guidelines for further information.
NY General: The LIVE session of this course will be approved for the same number of units as in CA.  Pincus Professional Education is a CA Accredited Provider, which is a NY approved jurisdiction. See Section 6 of the New York State CLE Board Regulations and Guidelines for further information.
This program is approved for CLE in the states listed above.  Upon request, Pincus Pro Ed will provide any information an attorney needs to support their application for CLE approval in other states other than what is listed above.
Terms & Refund Policies
Recording policy: No audio or video recording of any program is permitted.
Seminar Cancellations: Should you be unable to attend for any reason, please inform us in writing no later than 14 days prior to the event and a credit voucher will be issued. If you prefer, a refund, less a $50 non-refundable deposit, will be issued. No refunds or credits will be given for cancellations received within 14 days of an event. However, if you notify us within 14 days of an event, and wish to convert your in-person attendance registration to an Audio CD package (with handout), we can do so. A small additional shipping charge, and sales tax in CA, will be incurred. No shipping charge is incurred for downloads. We will also issue a voucher for the amount paid if you notify us within 14 days and prefer not to have the audio recording.
Substitutions may be made at any time.
Reminder: The room temperature at hotels and other seminar locations are notoriously hard to control. Please bring a sweater or jacket in case it gets cold and/or layer as if you are going to the movies so you are comfortable.
For policies related to audio products, please select "I want a download or CD" on the right.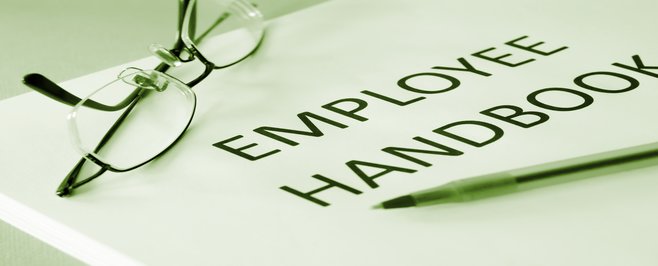 At our Exam Prep course – the only one in the state – Certified Specialists talk to you about what to expect when you take the exam and will provide an overview of the law in the subject areas listed by the bar as potential topics upon which they may test. At least two sample questions will be taken during a mock test session and issue spotting will take place afterwards, regarding those questions.