Neil Narut is our Latest Featured Speaker!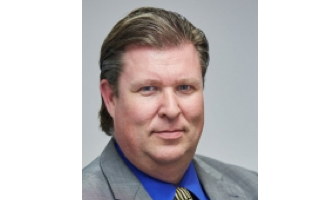 Our latest featured speaker is Neil Narut from Proper Title!
Neil will be speaking for us at our upcoming An Introduction to Commercial Real Estate Transactions: The Big Four in Chicago on September 14th! This is Neil's first year speaking with us, and we can't wait for his presentation!
Since being admitted to practice law in Illinois in 1997, Neil F. Narut has provided over twenty years of quality representation in real estate and title insurance matters to Illinois and Wisconsin consumers, national lenders and national title insurance companies. In private practice, Neil represented clients in residential and commercial real estate transactions while also litigating real estate disputes and mechanic's liens claims. In 2008, he joined a multi-state mortgage default firm as the Managing Attorney of its newly opened Chicago-Loop office and provided counsel in title curative and REO transactions for national lenders and servicers. Counsel in title matters eventually extended into Wisconsin, and in 2013, Neil was recruited away from private practice by the North Suburban Commercial Division of the Chicago Title Insurance Company as an Area Underwriter where he was soon thereafter selected to the Fidelity National Financial Underwriting Leadership Program in Jacksonville, FL. In 2018, Neil returned to the Loop when he joined Proper Title as its Senior Underwriting Counsel. Neil frequently speaks at continuing legal education courses both nationally and throughout Chicagoland on a variety of real estate-related topics. A graduate of the John Marshall Law School and Loyola University of Chicago, Neil resides in Lake Geneva, Wisconsin with his family.