Bob Wilson is our Latest Featured Speaker!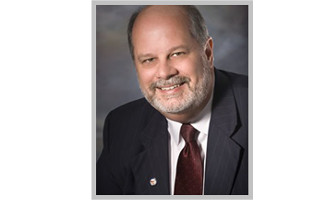 Bob Wilson is this week's Featured Speaker at Pincus Pro Ed. Bob has been speaking at our litigation programs since 2013. We love having Bob at our programs because he is fun to work with, and provides stellar handouts and top-notch presentations. Attendees frequently say great things about Bob, including:
"Bob is excellent."
"Clear and concise."
"Great to get tips from someone who is well-versed in this area."
With reviews like this it is no wonder we keep asking Bob to come and present at our programs again and again. Bob will be speaking at our 13th Annual Federal Court Boot Camp this Friday, May 12th in San Francisco, his fourth year in a row. Don't miss out on the opportunity to hear from this experienced professional.
Bob Wilson
Law Offices of Robert M. Wilson

Robert Wilson recently opened his own practice at the Law Offices of Robert M. Wilson. His practice focuses on white collar criminal defense, professional negligence and complex business litigation in both state and federal court. Mr. Wilson graduated from the University of Colorado in 1979, and received his J.D. from the University of the Pacific, McGeorge School of Law in 1983. Mr. Wilson has trial experience in both state and federal court, including complex white collar criminal matters. He has appellate experience in the Fifth, Ninth, and Tenth Circuits and the Supreme Court of the United States. The Chief Judge for the Eastern District of California recently appointed Mr. Wilson to serve as a Lawyer Representative to the Ninth Circuit.
From 1986 through 1993, Mr. Wilson practiced with Segal & Kirby, initially as an associate and later as a partner. In 1993, Mr. Wilson formed his own firm and continued to represent individuals and business clients targeted in criminal investigations, and collateral civil, regulatory and administrative actions. Mr. Wilson has a longstanding interest in technology and the internet, and was an Advisory Board member to FindLaw.com, a legal internet research portal which was eventually acquired by Thomson/West.
Prior to starting his own practice Bob was a member of Kimball & Wilson LLP as a partner and served as the Executive Director of Sacramento Child Advocates, Inc., a non-profit law firm which served the 3000-plus children in foster care in Sacramento County.