Wage & Hour and Consumer Class Actions: Skills and Strategies (CA)
Audio program! (check our CLE Programs page for live versions)
The volume of class actions, especially those involving wage and hour violations, are skyrocketing. Whether you already represent plaintiffs or defendants – or are new to this area of law – it's critical to know the do's and don'ts in order to effectively meet your clients' needs.
Pincus Professional Education's Wage & Hour and Consumer Class Actions: Skills and Strategies will give you the solid knowledge base required for handling class actions.
Don't miss this comprehensive program, taught by attorneys who are experts in this field.
This program was recorded in 2014.
Do you want to improve your public speaking skills? Get Faith Pincus' newly published book Being Heard: Presentation Skills for Attorneys, from the ABA now (ABA members receive 10% off). It is also available on Amazon in Kindle and paperback versions.
What You Will Learn
Precertification Discovery Strategies including Issues of Standing & Certification
Current Uses for the 17200, the CLRA and PAGA
What Makes a Good Case? A Roundtable of Plaintiff and Defense Practitioners
The Use of Experts in the Certification Phase of Class Litigation (Post Dukes & Comcast)
Current State of Law Relating to Class Arbitration/Waiver Provisions
Pitfalls of Class Action Notice and Claims Administration
Settlement Mechanics and Strategy Including Insurance Coverage Issues in Class Action Litigation
Testimonials
"Excellent!" Kimberly K. Trinkaus
"Tina and Bryan were good at discussing the cases from their own angles/perspectives. Very interesting and lots of helpful info." Tara Mitcheltree, Esq.
"[Speaker] Extremely knowledgeable, well-spoken, and explained well."
"[Julie Trotter] Was the best speaker in my opinion." Jean Chigoyenetche, Esq.
"Very helpful and knowledgeable [speakers] on class and employment issues." Tara Mitcheltree, Esq.
"I have utilized all of the service providers that I noted in the survey and truly felt I received great service from each.  My favorite continuing legal education seminar provider, Pincus Professional Education is particularly noteworthy though.  I have attended about five Pincus seminars.  Each was phenomenally packed with useful content and had presenters/speakers of the highest skill level.  I would unhesitatingly recommend Pincus to other lawyers and am already planning my next couple of seminars with this CLE provider."  – Quote from The Recorder's 'Best of CA 2013' survey.
Faculty
Michelle West, Esq.
Income Partner
Robinson Calcagnie Robinson Shapiro Davis, Inc.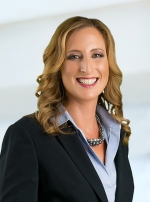 Prior to joining the firm in 2008, Ms. West's practice focused on business litigation, product liability including automotive and aviation matters, government claims, and medical malpractice. Ms. West has also prepared appellate briefs for the California Court of Appeal including the California Supreme Court. Ms. West currently works on product liability matters and mass tort litigation for the firm.
Michelle Marie West graduated cum laude from Pepperdine University School of Law where she graduated in the top 10% of the class. While at Pepperdine, Ms. West was an editor of the Pepperdine Dispute Resolution Law Journal, a member of the Moot Court Board and a research assistant to Professor Kristine S. Knaplund assisting in research and editing for Ms. Knaplund's article Postmortem Conception and a Father's Last Will, 46 Ariz. L. Rev. 91 (2001). Ms. West received several awards for achievement during law school including the Witkin/West Group award for Academic Excellence for the highest grade in several courses and the CALI Excellence for the Future Award. Ms. West was also on the Dean's Honor List. She received her undergraduate degree from the California State University at Long Beach.
Ms. West is admitted to the California Bar and the United States District Court, Central District. Ms. West is a member of the Consumer Attorneys of California, Consumer Attorneys of Los Angeles, Orange County Bar Association, Orange County Trial Lawyers Association, Los Angeles County Bar Association, South Bay Bar Association, and Women's Lawyers Association of Los Angeles.
In her free time, Ms. West enjoys marathons and triathlons and has completed more than 30 marathons as well as a 50-mile ultramarathon. Ms. West has finished in the top 100 women in the Los Angeles Marathon several times, has run the Boston Marathon twice, and raised money for St. Jude's Children's Hospital for the Marine Corps Marathon. Ms. West has also completed numerous ultra distance cycling events and participated in the Livestrong Challenge in Orange County raising money for cancer research.
---
Robert Ahdoot, Esq.
Principal
Ahdoot & Wolfson, PC

Robert Ahdoot has been practicing law since 1994. He graduated cum laude from Pepperdine Law School, where he served as the literary editor of the Pepperdine Law Review. During law school, Robert gained valuable experience clerking for the Honorable Paul Flynn at the California Court of Appeals. Prior to founding Ahdoot & Wolfson, P.C. with Tina Wolfson, Robert worked as a civil litigator at the Los Angeles office of Mendes & Mount, LLP. As a principal attorney at Ahdoot & Wolfson, Robert litigates consumer class actions aimed to stop unlawful and deceptive business practices and remedy consumer privacy violations. Robert has achieved successful results in a number of class actions against major credit card companies for privacy breaches and leading sneaker manufacturers for false advertising of toning shoe benefits. Robert also played an integral role in the California automotive industry adopting a warning and education protocol for the hazardous effects of automobile emissions. Robert also has extensive experience in business and real estate litigation, as well as representing plaintiffs in employment law and catastrophic personal injury cases.
---
Jared W. Beilke, Esq.
Partner
JML Law, A Professional Law Corporation

Jared W. Beilke is a member in the Los Angeles office of Engstrom, Lipscomb & Lack. He focuses his practice on business litigation, environmental litigation, insurance bad faith and personal injury claims.
Mr. Beilke earned his Juris Doctor from Southwestern University School of Law and was admitted to the California State Bar in 1997.
---
Michael I. Leonard, Esq.
Attorney at Law
Leonard Meyer LLP

Mike is a nationally recognized trial lawyer who has successfully tried to verdict a wide variety of cases in Federal and State courts across the country. He is a "go-to" trial lawyer who has represented individuals in single plaintiff actions; individuals and companies in class and collective actions; some of the nation's and region's largest corporations; and individuals in Federal and State criminal trials.
Mike has been recognized as a top trial lawyer and commercial and criminal litigator by the following: The National Trial Lawyers; America's Best Attorneys; Super Lawyers; Leading Lawyers Network; American Institute of Criminal Law Attorneys; and Crain's Chicago Business.
Mike's extraordinarily diverse practice has seen him successfully take to verdict cases ranging from securities fraud, employment discrimination, sexual harassment, breach of contract, ERISA, personal injury, and Federal and State criminal matters, among others.
Mike has also arbitrated a wide variety of cases, including international arbitration. Many of his cases have been the subject of national and local media attention, stirring recognition in publications ranging from the Wall Street Journal to the Chicago Tribune, Chicago Sun Times, Los Angeles Times, CBS News, Law 360, and Chicago Daily Law Bulletin.
Mike has a keen interest in the craft and science of trial practice, and he is a frequent lecturer on trial and litigation related subjects. He is an instructor in Northwestern School of Law's prestigious trial practice program, where he has also coached some of its Mock Trial teams.
---
Graham B. LippSmith, Esq.
Girardi | Keese

With his career settlements and verdicts exceeding 5 million to date, Graham B. LippSmith has won a wide variety of cases in his first ten years of practice. From class actions to single plaintiff cases, Graham will take on the most powerful companies for his individual and business clients.
Graham's areas of practice include Class Actions, Intellectual Property, Entertainment, Business Litigation, Personal Injury, and Insurance Bad Faith cases.
Graham's honors and awards include The Recorder and VerdictSearch, Number One on the "Top 10 Settlements For 2011"; Daily Journal, "Top Twenty Under 40" at 31 years old; Los Angeles Magazine, "Southern California Rising Star", 2004-Present; California Lawyer magazine, "Attorney of the Year, Litigation", 2008; Consumer Attorneys of California, "Consumer Lawyer of the Year" Finalist, 2008; Consumer Attorneys of California "Consumer Lawyer of the Year" Finalist, 2007; First Place Team, State Bar of California Student Environmental Negotiations Competition, 2002; Chief Note & Comment Editor (2001-2002) and Staff (2000-2001), Loyola of Los Angeles Entertainment Law Review.
Graham received his J.D. from Loyola Law School of Los Angeles.
---
Bryan A. Merryman, Esq.
Partner
White & Case LLP

Mr. Merryman is the Executive Partner of the Los Angeles office. He has a national practice handling complex business disputes, primarily class actions.
Mr. Merryman represents a broad range of clients in complex commercial litigation, including antitrust, consumer and securities class actions, as well as disputes involving contracts, unfair competition and business torts. Mr. Merryman has tried jury and non-jury cases, handled arbitrations, and appeared before various state and local administrative agencies.
---
Rahul Ravipudi, Esq.
Partner
Panish Shea & Boyle LLP

Rahul Ravipudi has spent his legal career representing handling catastrophic injury and wrongful death cases, involving commercial vehicles, pedestrians, industrial or construction accidents, and dangerous conditions of public and private property. He also represents consumers in class actions against businesses who engage in unfair and illegal business practices.
Recently, Mr. Ravipudi recovered million for the family of an independent truck driver killed by an intoxicated heavy lift operator at a stevedoring terminal in Long Beach. He also recovered million for an HVAC worker who suffered serious injuries when he fell through a skylight while working on a customer's roof. He also obtained a .3 million gross jury verdict in Orange County arising out of the death of a pest control person crushed and killed when a semi-truck reversed into him at a warehousing facility. He and Brian Panish also obtained a .1 million jury verdict for the mother and father of a severely mentally disabled 38 year old man who choked to death on a sandwich while in a daycare facility.
Mr. Ravipudi also recovered million from the State of California (Caltrans) when a 16 year old girl on a restricted license lost control of her vehicle and collided into a guardrail damaged two days earlier resulting in a bilateral traumatic below knee amputations. This case involved significant appellate issues which led to Mr. Ravipudi's article, "Dealing with the state of California's first line of defense – stonewalling any meaningful discovery" published in The Advocate, Journal of Consumer Attorneys for California, February 2009.
Mr. Ravipudi has also successfully recovered over eight figures against stevedoring companies in the City of Long Beach who allow their longshoremen to recklessly injure and kill independent truck drivers. Mr. Ravipudi shared his insight into successfully litigating cases against the stevedoring companies in an article entitled, "Danger on the Docks – Where there is an injury or death, drugs or alcohol probably were involved" published in The Advocate, Journal of Consumer Attorneys for California, February 2011.
Prior to joining Panish Shea & Boyle, Rahul Ravipudi worked at another consumer law firm where his work helped recover over billion for his clients. Mr. Ravipudi participated as co-lead class counsel in a consumer class action case brought on behalf of all gas and electricity rate payers in the State of California against El Paso Natural Gas Company and Sempra Energy. This case arose out of the California Energy Crisis of 2000/2001 and resulted in the recovery of more than .5 billion in restitution to California utility customers. To date, this is recognized as one of the largest antitrust settlements in American history.
Mr. Ravipudi also participated as co-lead counsel on an antitrust class action case brought on behalf of all gas and electricity rate payers in California against Reliant Energy Services and other energy traders for manipulating the California natural gas market by engaging in wash trades, churning, and false reporting. Hundreds of millions of dollars were recovered for rate payers of the State of California as well.
Since 2005, Mr. Ravipudi has been recognized as a "Rising Star" by California Law & Politics magazine – an honor awarded to the top 2.5% of lawyers in the Southern California area under 40 years of age. In 2010, Mr. Ravipudi was profiled in the California Law & Politics magazine in an article entitled "Class Act(ion)". He is a frequent speaker on various issues, including class action litigation and trial tactics, and since 2008 has served as an adjunct professor at Loyola Law School where he teaches Trial Advocacy.
Mr. Ravipudi actively publishes articles in various journals and trade publications and is an Associate Editor for The Advocate, Journal of Consumer Attorneys for California. He continues to be an active member of the Consumer Attorneys of California, the Consumer Attorneys Association of Los Angeles, and the South Asian Bar Association.
Mr. Ravipudi is actively involved in matters of public interest as well. He has been the Treasurer of the South Asian Bar Association Public Interest Foundation. He is also an active supporter of Children's Hospital Los Angeles where his wife is the Administrative Director of Surgery.
Mr. Ravipudi received his Bachelor of Arts degree in Economics and Minor in Chemistry from the University of California, Riverside and his law degree from Loyola Law School.
Mr. Ravipudi resides in La Canada Flintridge with his wife and three sons.
---
Austin V. Schwing, Esq.
Partner
Gibson, Dunn & Crutcher LLP

Austin V. Schwing is a partner in the San Francisco office of Gibson, Dunn & Crutcher LLP.
Mr. Schwing sits on the Steering Committee of the firm's Class Actions Practice Group and is a member of the firm's Antitrust Practice Group. Mr. Schwing is co-chair of the Consumer Class Action Subcommittee of the American Bar Association. Mr. Schwing has substantial experience with complex, large-scale commercial litigation, including consumer and antitrust litigation. His litigation and counseling experience includes work for companies in many sectors, including the commercial goods, manufacturing, energy, high-technology, professional services, and defense industries. In 2011, Law360 named Mr. Schwing one of the top five class action lawyers in the United States under forty years old.
Mr. Schwing is heavily involved in pro bono activities and serves as a liaison between the firm and several nonprofit organizations.
Mr. Schwing received his law degree from the University of California at Los Angeles in 2000, where he graduated as a member of the Order of the Coif. He received his Bachelor of Arts degree in Sociology from the University of San Francisco in 1997, where he graduated with honors.
Mr. Schwing is a member of the State Bar of California. He has handled cases in many states across the country.
---
Paul Traina, Esq.
Panish Shea & Boyle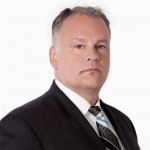 Paul Traina has practiced law for the past 25 years spending his first five years representing automobile manufacturers and insurance companies and the last twenty years representing consumers on a pure contingency basis. Paul is an experienced, fiercely competitive litigator and trial lawyer and has obtained verdicts and recoveries for his clients totaling over 3 billion dollars. Paul has and continues to represent clients in matters involving catastrophic injuries, defective products, whistleblower litigation, class actions, professional liability cases, and business/commercial litigation and is a frequent guest lecturer at Loyola Law Schools Trial Advocacy Class. Paul has lectured around the country on topics ranging from class actions, conflicts of interest, opening and closing arguments, and direct and cross examinations of both lay and expert witnesses.
Paul was born and raised in Charlotte, Michigan with his two brothers and one sister. He attended the University of Minnesota where he earned degrees in History, Political Science and Philosophy. After college, he moved to California, with his girlfriend Pam (now wife for 28 years) for law school where he attended Pepperdine University. During law school, he clerked at various firms and the Ventura Public Defenders Office. After graduation, Paul started his legal career at the defense firm of Harrington, Foxx, Dubrow and Canter where he worked for 4 years doing heavy litigation and trying cases.
In 1996, Paul joined the prestigious law firm of Engstrom Lipscomb & Lack, a firm made famous by the PG&E chromium-6 matter portrayed in the blockbuster movie Erin Brockovich. As young partner, Paul litigated and tried large complex injury cases on behalf of businesses and consumers with both Walter Lack and Thomas Girardi and continued litigating and trying cases during his tenure at Engstrom before joining the Stalwart Law Group in July of 2017.
Paul is a member of the Consumer Attorneys Association of Los Angeles and Consumer Attorneys of California. He was recognized as one of Southern California's Super lawyers from 2004-2009.
Paul routinely speaks on legal matters with sitting federal and state judges and other experienced litigators.
---
Julie R. Trotter, Esq.
Shareholder
Call & Jensen

Julie R. Trotter is a shareholder at Call & Jensen. Ms. Trotter practices in the area of business litigation and has represented clients in a variety of commercial disputes with a particular focus on class action wage and hour disputes, employment discrimination, retaliation, harassment, wrongful termination, claims under the Americans with Disabilities Act. Ms. Trotter has been named a "Rising Star" by Los Angeles Magazine for five years. This distinction is reserved for just two and one-half percent of the attorneys in Los Angeles and Orange County. Rising Stars are selected for excellence in the practice of law.
Prior to joining the firm in August 2004, Ms. Trotter was an associate with Gibson, Dunn & Crutcher in their Orange County office where she practiced in the firm's Labor and Employment and Litigation Departments. Ms. Trotter commenced her career at Gibson, Dunn & Crutcher in 2000 after earning her law degree from Pepperdine University School of Law where she was Valedictorian and graduated first in her class. Ms. Trotter served as Lead Articles Editor of the Pepperdine Law Review. She earned her Bachelor degree in English from Santa Clara University in 1997.
---
Scot D. Wilson, Esq.
Partner
Robinson Calcagnie, Inc.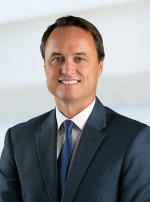 Scot Wilson is a partner at Robinson Calcagnie' Inc.' where he handles a broad range of serious personal injury' products liability' mass tort and class action litigation.
After receiving his undergraduate degree from the University of California' San Diego' Mr. Wilson graduated cum laude from Pepperdine University School of Law. While at Pepperdine' he served as Note & Comment Editor for the Pepperdine Law Review. In addition' he received the first-place award in the Dalsimer Moot Court Competition and was a finalist in the Armand Arabian Trial Advocacy Tournament. Mr. Wilson was also a two-time winner of the Best-Brief Award in the Dalsimer Moot Court Competition.
Prior to joining the firm' Mr. Wilson served as a judicial extern to Judge William J. Rea in the United States District Court for the Central District of California' gained trial experience as a pro bono Deputy District Attorney with the Orange County District Attorney's Office Trial Attorney Partnership Program' and worked on a variety of litigation matters with two Orange County firms: a large international firm, and subsequently, a prominent regional firm specializing in complex business litigation and class actions.
Mr. Wilson is admitted to practice in California and numerous federal courts throughout the nation' including the United States District Courts for the Central District of California' Southern District of California' Northern District of California' Northern District of Illinois' Eastern District of Pennsylvania' and United States Court of Appeals for the Ninth Circuit. He also is a member of the Orange County Bar Association and Association of Business Trial Lawyers. For the past four consecutive years' he has been recognized as a "Rising Star" by Los Angeles magazine as one of the top litigation attorneys in Southern California.
---
Robert J. Wolfe, Esq.
Partner
Engstrom, Lipscomb & Lack P.C.

Robert Wolfe is a partner in the law firm of Engstrom, Lipscomb & Lack. He has tried over 40 cases to verdict and obtained one of the top 25 largest verdicts in the State of California in 2002. He was the lead trial lawyer in the matter of Pamela Anderson vs. The Private Movie Company which was televised live nationally on Court TV. He has received multiple eight figure judgments representing plaintiffs in complex business litigation matters and catastrophic personal injury matters. He has been a California Super Lawyer from 2004 to the present and received the Lawdragon top 500 lawyers in America.
---
Tina Wolfson, Esq.
Principal
Ahdoot & Wolfson, PC

Tina Wolfson has been a litigator since 1994, with an emphasis on the representation of plaintiffs in employment and consumer class action lawsuits. Tina graduated cum laude from Harvard Law School in 1994. After law school, Tina began her legal career at Morrison & Foerster, LLP, where she practiced complex business litigation. She also represented indigent individuals in immigration and deportation trials, contributing to Morrison & Foerster's longstanding commitment to pro bono work. Tina then gained further litigation experience as an associate attorney at a boutique law firm, focusing her practice on the representation of plaintiffs in civil rights and employment cases. In 1998, Tina and Robert Ahdoot founded Ahdoot & Wolfson, P.C., establishing a distinguished practice of employment litigation, consumer protection, catastrophic personal injury, and complex business litigation. Tina is licensed to practice in all courts in the State of California and the District of Columbia and focuses on employment matters and consumer class actions involving deceptive business practices, false advertising, and invasions of privacy.
Tina is a graduate of Harvard Law School, Juris Doctor, cum laude, 1994.
---
Fees
Audio Course and Materials Package – CD or Download: $425
CD: plus $7.50 shipping and, in CA, sales tax.
CLE Credit
CA General:  This program is approved for 6.0 units of general CLE in California.
This program is approved for CLE in the states listed above.  Upon request, Pincus Pro Ed will provide any information an attorney needs to support their application for CLE approval in other states other than what is listed above.
Terms and Policies
Recording policy: No audio or video recording of any program is permitted.
Seminar Cancellations: Should you be unable to attend for any reason, please inform us in writing no later than 14 days prior to the event and a credit voucher will be issued. If you prefer, a refund, less a $50 non-refundable deposit, will be issued. No refunds or credits will be given for cancellations received within 14 days of an event. However, if you notify us within 14 days of an event, and wish to convert your in-person attendance registration to an Audio CD package (with handout), we can do so. A small additional shipping charge, and sales tax in CA, will be incurred. No shipping charge is incurred for downloads. We will also issue a voucher for the amount paid if you notify us within 14 days and prefer not to have the audio recording.
Substitutions may be made at any time.
Webinars, Tele-seminars and Webcast Cancellations: Once log-in codes and passwords are issued for a webinar, tele-seminars or webcasts, a refund is not possible. If for any reason you cannot attend the event after you have received the codes, we will automatically convert your registration to an instant streaming/instant download or CD format and provide you with the information you need to access the recording after the program concludes and the recording is available.  Conversions to CD require a $7.50 shipping fee, and in CA, 9% sales tax.
Downloads/CDs/DVDs – Refund policy:
Downloads are non-returnable/non-refundable once purchased and received. Tapes, CDs and DVDs are returnable for a full refund or replacement if defective, within 90 days of purchase.