Superior Court Boot Camp (11th Annual) (CA)
Audio program! (check our CLE Programs page for live versions)
Pincus Professional Education has put on its annual Superior Court Boot Camp for eleven years.
This program covers everything from discovery to case management conferences, motion writing and tricks, trial prep, trial techniques and post-trial motions. It is an excellent overview of what you need to know to practice in Superior Court and it also provides a terrific amount of information to teach you general litigation skills.  Handouts are very thorough, including extensive outlines from most speakers and samples of briefs.
With several judges teaching, you will also receive insight into what Superior Court judges want and the mistakes not to make.
If you are new to Superior Court, new to California, want a trial refresher, or just starting out practicing law — you won't want to miss this program.
This program was recorded in 2016.
What You Will Learn
Demurrers & Case Management Conferences
Demurrers/Motions to Strike
oDemurrers v. Answers
Case Management Conference / Scheduling Your Case
Discovery in State Court
Regular Discovery
oOverlooked Deadlines
oProcedural Issues that are often missed or where mistakes are usually made
oStrategies and choices related to what types and when/timing
For Settlements
For Trial
Other considerations
oSuperior Court v. Federal Court differences
oPractical examples
E-Discovery
oLatest Rules – State v. Fed
oStrategies
oCost Saving Measures
oMistakes not to make
Motions to Compel
Depositions
Strategies & Timing
State v. Federal rule differences and strategy differences
Deciding whom to depose
Taking good depositions – Mistakes not to make
Making effective use of depositions at trial in state court
Practical examples
Motions for Summary Judgment
What is effective and what is not
Mistakes not to make
Responses and Replies
Timelines
Practical Examples
Other Motions
Ex parte applications
Continuances
Reconsideration
Challenges to Judges
Sanctions
Mediation and Settlement Strategies
What to Expect
Strategies
Preparing your Client
Preparing your presentation/case
Oral Argument
Heading to Trial 
Pre-Trial Timeline
Final Status Conference
Your Pre-Trial Tasks, Selecting and Dealing with Your Jury 
Jury Selection in State Court – Procedure, Strategies and Questionnaires
Jury Instructions, Jury Verdict Forms
o What to do, mistakes not to make
o Note: Anything specific to state court – rules, local rules, chambers rules
o Difference between state and federal
Opening Trial Briefs
Request for Admissions of Fact
o Basic advice on what to do/how to respond
Evidence Issues
o How to get evidence admitted
o Differences between state and federal rules/procedures
Motions in Limine
Motions to Exclude Witnesses from Courtroom
Your Trial
Direct and Cross-Examinations of Lay Witnesses
o State Court Specific
o Strategies and Advice
Direct and Cross-Examination of Expert witnesses
o State Court Specific if there are differences
o Strategies and Advice
o Differences between lay witnesses and expert witnesses
Evidentiary Objections
o Types
o Effectiveness
o Strategic Use
Introduction of Exhibits
o Strategic Use of
o How to submit
Closing Arguments
o State Court Specific if there are differences
o Strategies and Advice
Post-Trial Motions
Motion for a JNOV
Motion for a New Trial
Attorneys' Fees
Determining "Prevailing Party" under CCP Sec. 998, 1032 & 1033
Filing Notice of Appeal
Judgments
Financial awards
Injunctive relief
Requirements for entry in jury trials per CCP664
How to enforce
Testimonials
"Great program. I truly appreciated the practical points offered by the presenters. I enjoyed the program very much and will recommend it to fellow attorneys. The thing that I liked the most is that the presenters did not re-read the handouts, but rather provided precious, practical-experience advice and tips." – Boryana Arsova, Esq.
"It seemed like a great, comprehensive overview of motion and trial practice…Great insight from the judge." – Anna Mezhebovskaya, Esq.
"Very well organized. Appreciated that it was not mired in technical statute recitation and was instead a more broad overview…overall, excellent program for inexperienced attorneys like myself." – Kevin Miller, Esq.
"Very helpful to see the forest from the trees. As a new litigator, it's easy to get lost in and lose sight of the big picture. Subject matter seemed right on point for helping me in day-to-day practice…[Speakers gave] lots of practical examples, thorough explanations, and tips." – Lauren Cox
"Informative and good written materials…Great work, everyone!" – Eli Flushman, Esq.
"The interactive comments in the afternoon were very good…Thanks for the program. For 7.5 hours, it was very good." – Robert Goldman, Esq.
"Thanks! Great program. I enjoyed it." – Sarah Castelhano, Esq.
"The course helped to reinforce what I learned at my prior firm." – Cleve Collado, Esq.
"Well done, organized, great personal stories in court, and great advice." Jonathan Kantor, Esq.
"Good program overall. Would do another [Pincus program] again." – Michael Edward Olsen
"Learned a lot. [Many] different topics [were] covered. Good reference material for future use." – Natalya Samsonova, Esq.
"I found the speakers to be knowledgeable and effective at teaching and breaking down how to approach pre-trial and trial."
"Very practical and specific." – Kathleen Bricken, Esq.
"I got ideas to improve my practice."
"Very informative."
"[My] objectives were met. Good program!"
"Satisfied. Very informative."
"Great intro to state court practice. I was looking for broad coverage and issues to look out for, and this course delivered."
"I learned new things, such as motion for recovery costs to prove bad faith defense."
"I liked the content and it was a well-organized refresher for me. It was  well done."
"[Speaker shared] clear, succinct and useful war stories."
"[Speaker] did a great job explaining how to put together and deal with a Motion for Summary Judgment."
"[Speaker] Fabulous!" – Sharvonne R. Sulzle, Esq.
"Great [speakers]!" – Adam Wentland, Esq.
"I enjoyed the program." – Indoo Desai, Esq.
"Overall, a great panel."
"Really appreciated [Judge's] insight."
"Very helpful and informative. Thank you."
"Overall, great CLE."
"Very satisfied. Took away a lot of excellent recommendations that I will apply in my practice." – Raychele Sterling, Esq.
"Information and materials were very detailed and easy to follow. Perfect for new attorneys without experience and experienced needing refresher." – Sanaz Bereliani, Esq.
"Although, I've practiced nearly 30 years in other states, this course was very helpful given my recent licensure in CA. I highly recommend it for the transferring lawyer." – James A. Morris, Jr., Esq.
"I wanted an overview from beginning to end and that's exactly what we got." – Griselda Rodriguez, Esq.
"Well done. Well planned. Great topics." – Mike Voigt, Esq.
"Overall, great experience. This was my first superior court bootcamp, so all information was relevant and interesting. "All speakers had strong knowledge of the material they were presenting." – Carlos Portillo, Esq.
"This was a great overview of the litigation process." – Joshua R. Driskell, Esq.
"It was a great program. I really learned a lot." – Teressa Libutti, Esq.
"Overview of civil procedure in all presentations was informative." – Afret Canchan, Esq.
"It was very good." – Chris Moody, Esq.
"The overall overview of the process was exactly what I was looking for."
"Overall an excellent presentation. Informative and organized with compelling panel of speakers."
"Great overview." – Timothy Laquer, Esq
"I learned a great deal about Superior Court practice." – Victor Leving, Esq.
"Enjoyed speakers, very informative."
"The advice was practical, perfect for new attorneys."
"Everything I can think of is covered."
"Pincus has the best programs – great topics and dynamic speakers."
"The panels both did a good job of progressing through the content with thoughtful, relevant insight." – Adam Stone, Esq.
"This was a very nice overview of trial prep that boosted my confidence as I prep for my trial." – Nicholas Colla, Esq.
"Very validating and also good food for thought. This was very thorough training." – Heidi Lehrman, Senior Councel, CA Department of Managed Health Care
"The panelist covered everything! They were quite thorough and respectful of the time constraints."
"My personal objectives were completely satisfied – I left feeling like I had several new ideas and tools I could apply to my work immediately." – Sally Mielke, Esq.
"Interesting panel and topics." – Shelley Crawford, Esq.
"All the things law school should have taught you, but didn't."
"Even after practicing for several years, it was good to have a discussion regarding the nuts and bolts."
"Thank you for the resources via email – They are the practical information that I was looking for." – Carol Wyzinski, Esq.
"Interesting and helpful insights." – John Jackman, Esq.
"Very informative!" – Lindsay R. Wood, Esq.
"This class was very helpful and informative." – Portasha Moore, Esq.
"Very helpful refresher course for someone getting back into the courtroom."
"This was the only valuable MCLE I have attended in years."
"This program provided a very helpful overview of the anatomy of a case through trial."
"Checklists and outlines were very helpful." – Natilee Riebman, Esq.
"Real life situations combined with humor – thanks! Thanks also for reminders of pertinent code sections and insight into judge's preferences."
"[The seminar] gave me good insight as to what the court looks for in reading papers. My objective was to improve motion writing and the comments of the presenters were very helpful."
"Fantastic program. I'm in my 3rd year of practice and it was the perfect timing for this program." – Alison Karp, Esq.
"The speakers were all clear and concise regarding topics. The program was very informative and found it helpful that each step to the process was broken down and straight forward."
"Great explanation of the law and examples by practitioners clearly versed on the topics presented really helped me understand the applicability of the subject matter." – Rahman Gerren, Esq.
"Great course! Very informative and basic enough for beginners. All well prepared and great presence." – Christina H. Johansen, Esq.
"Good presentation – I like the panel format." – Barry E. Weber, Esq.
"Enjoyed overall presentation and topics." – Greg Kreausian, Esq.
"Great overview. This is a great opportunity to brush up my knowledge." – Michael Waddington, Esq.
Faculty
Bethany W. Kristovich, Esq.
Partner
Munger Tolles & Olson LLP

Bethany Kristovich is a litigation partner in the Los Angeles office of Munger, Tolles & Olson. Ms. Kristovich's practice is focused on complex civil litigation, with a particular emphasis in trial work and representing law firms.
She has represented several large consumer products manufacturers, major law firms, an independent content provider, a telecommunications carrier, a museum and other corporate clients. For those clients, she has tried cases, written and argued motions, taken and defended depositions, conducted internal investigations and participated in jury research.
In 2013, Ms. Kristovich was a member of the trial team in the In re Tobacco Cases II class action, which many consider to be one of the most significant unfair competition cases in California in the past two decades. That trial resulted in a defense verdict in favor of the firm's client.
Ms. Kristovich received her J.D. in 2005 from the USC Gould School of Law, where she was elected to the Order of the Coif and served as an articles editor for the Southern California Law Review. From August 2005 to August 2006, she served as law clerk to the Honorable Edward Rafeedie, U.S. District Court for the Central District of California.
---
Germain D. Labat, Esq.
Partner
Greenspoon Marder LLP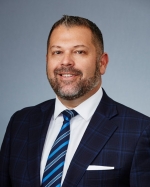 Germain D. Labat is a partner with the Litigation practice group at Greenspoon Marder LLP. Mr. Labat is an experienced trial lawyer who advises and represents companies and their executives in all manner of business and commercial disputes in state and federal courts at both the trial and appellate levels. His national litigation practice includes complex commercial litigation, securities litigation, commercial real estate litigation, corporate governance and control disputes, suits involving non-compete agreements and other restrictive covenants, breach of fiduciary duties, intellectual property litigation, misappropriation of trade secrets, and franchise disputes. His wide-ranging list of clients includes both public and privately held companies across various sectors, including financial services, cosmetics, health care, food and beverage, commercial real estate, energy, retail and technology.
Mr. Labat is a seasoned advocate in the courtroom, having tried numerous jury and bench trials of complex and lengthy matters, including one of the longest bench trials in California history that spanned nearly 300 trial days. While Mr. Labat typically serves as defense counsel, he also has experience representing plaintiffs, having successfully obtained multi million-dollar verdicts for his clients.
Mr. Labat is also experienced in conducting internal investigations, acting as counsel to special litigation committees in response to both external and internal allegations of impropriety, and counseling clients and their boards of directors on pre-litigation strategy and planning.
Mr. Labat was recognized by the Legal 500 United States guide in 2015 in the Securities–Litigation category. Prior to joining the firm, Mr. Labat was a partner with a leading international Am Law 100 firm. Before that he spent his early years of practice representing Silicon Valley start-ups and publicly traded tech companies in the Securities Litigation Group at another Am Law 100 firm.
---
Peter J. Marcus, Esq.
Partner
Berkes Crane Robinson & Seal LLP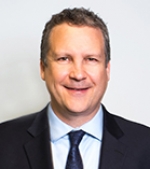 Mr. Marcus is a partner with Berkes Crane Robinson & Seal LLP. He has practiced law in California since 1999. His practice focuses on business litigation, including intellectual property, entertainment, business torts, insurance law, and appellate practice.
He is admitted to practice in California, New York and Connecticut, the U.S. District Courts for the Central and Southern Districts of California and the Southern District of New York, and the Ninth Circuit Court of Appeals. He has also litigated before the Trademark Trial and Appeal Board and the International Trade Commission. He received his undergraduate degree from the University of Massachusetts and his law degree from Quinnipiac University School of Law. He is a member of the American Intellectual Property Law Association and the Intellectual Property Law Section of the State Bar of California and serves on its copyright trademark interest groups. He maintains an intellectual property law blog, which can be found here.
Mr. Marcus is national president for the United States of the World Jurist Association, a non-governmental organization with special consultative status with the U.N. Economic and Social Council, consisting of judges, lawyers, supreme court justices and law professors from around the world engaging to further the rule of law and the administration of international law. He also serves on the boards of several organizations, including Temple Israel of Hollywood, Jewish World Watch, a coalition of 60 synagogues in Southern California working to combat egregious human rights violations in Darfur, Sudan and the Democratic Republic of the Congo, and Teen Impact Affiliates, a program of Children's Hospital Los Angeles that provides support to young people with cancer and blood diseases.
He is a frequent writer about intellectual property issues. Mr. Marcus previously worked as an editor with St. Martin's Press and the West Publishing Company, and authored the script for the award winning documentary, The Nixon-Kennedy Debates.
---
Ian P. Samson, Esq.
Panish Shea & Boyle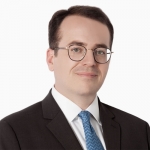 Ian Samson is an experienced litigator and trial lawyer who represents clients in catastrophic injury matters, whistleblower litigation, class actions, professional liability cases, and commercial litigation. Innovative, tireless, and always willing to go the extra mile for his clients, Ian is a zealous and devoted advocate who has gone toe-to-toe with some of the most highly-regarded law firms in the nation. Equally comfortable arguing a specific point of law to a federal court judge as he is explaining the big picture to a state court jury, Ian uses every aspect of his experience to get the best possible result for his clients.
Ian was born and raised in Phoenix and attended college in Seattle, where he played drums in a rock band. He moved to San Francisco for law school and graduated in the top of his class at University of California, Hastings College of the Law. During law school he clerked for a complex plaintiffs' firm, helped write briefs for the United States Supreme Court and other appellate courts at Public Justice, a consumer advocacy group, and externed for the Honorable Marsha S. Berzon of the United States Court of Appeals for the Ninth Circuit. Ian began his legal career working as a litigation associate at Girard Gibbs LLP in San Francisco. Moving to Los Angeles in 2013, Ian joined Engstrom Lipscomb & Lack, a renowned plaintiffs' firm made famous by the PG&E chromium-6 matter portrayed in the blockbuster movie Erin Brockovich. Ian practiced at EL&L until 2017, when he joined Stalwart Law Group.
Ian is a member of the Consumer Attorneys Association of Los Angeles, Consumer Attorneys of California, and Public Justice. He was recognized as a "Rising Star" by Super Lawyers in 2013.
---
Paul Traina, Esq.
Panish Shea & Boyle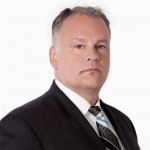 Paul Traina has practiced law for the past 25 years spending his first five years representing automobile manufacturers and insurance companies and the last twenty years representing consumers on a pure contingency basis. Paul is an experienced, fiercely competitive litigator and trial lawyer and has obtained verdicts and recoveries for his clients totaling over 3 billion dollars. Paul has and continues to represent clients in matters involving catastrophic injuries, defective products, whistleblower litigation, class actions, professional liability cases, and business/commercial litigation and is a frequent guest lecturer at Loyola Law Schools Trial Advocacy Class. Paul has lectured around the country on topics ranging from class actions, conflicts of interest, opening and closing arguments, and direct and cross examinations of both lay and expert witnesses.
Paul was born and raised in Charlotte, Michigan with his two brothers and one sister. He attended the University of Minnesota where he earned degrees in History, Political Science and Philosophy. After college, he moved to California, with his girlfriend Pam (now wife for 28 years) for law school where he attended Pepperdine University. During law school, he clerked at various firms and the Ventura Public Defenders Office. After graduation, Paul started his legal career at the defense firm of Harrington, Foxx, Dubrow and Canter where he worked for 4 years doing heavy litigation and trying cases.
In 1996, Paul joined the prestigious law firm of Engstrom Lipscomb & Lack, a firm made famous by the PG&E chromium-6 matter portrayed in the blockbuster movie Erin Brockovich. As young partner, Paul litigated and tried large complex injury cases on behalf of businesses and consumers with both Walter Lack and Thomas Girardi and continued litigating and trying cases during his tenure at Engstrom before joining the Stalwart Law Group in July of 2017.
Paul is a member of the Consumer Attorneys Association of Los Angeles and Consumer Attorneys of California. He was recognized as one of Southern California's Super lawyers from 2004-2009.
Paul routinely speaks on legal matters with sitting federal and state judges and other experienced litigators.
---
San Francisco:
Hon. Ernest H. Goldsmith (Ret.)
Judge, San Francisco Superior Court 1996 – 2016
ADR Services, Inc.

Hon. Ernest H. Goldsmith served as a Judge of the San Francisco Superior Court for 20 years, with all but two of those years spent in civil assignments. He most recently sat in the civil Law and Motion Department, where he handled a busy motions calendar and decided many high-profile pre-trial motions and injunction requests. He presided over a wide range of civil trials, including business and commercial, real estate, insurance coverage and bad faith, torts, employment including class actions, malpractice, consumer class actions, and probate matters, among others.
Judge Goldsmith served as the court's CEQA judge, where he decided challenges to the California Clean Air Act of 2006 and the implementation of cap and trade. He handled some of the most prominent CEQA and environmental actions, including the Coastal Commission Malibu Lagoon revision project, the Department of Fish and Game Klamath River fishery environment case, the San Francisco Hunters Point development case, along with many other local development cases.
As the Asbestos General Orders Judge, Judge Goldsmith was responsible for designing and implementing a mandatory electronic filing and service program for all asbestos litigation in San Francisco. He also oversaw the expansion of electronic filing and the development of electronic program rules.
---
Hon. Brian R. Van Camp, Ret.
Superior Court of CA, County of Sacramento
Van Camp ADR

Judge Van Camp recently opened Van Camp ADR and was previously a neutral at ADR Services.
Judge Van Camp spent twelve of his almost 16 years on the bench as a trial judge. Settlement/Complex Civil Trials. He has tried a wide variety of cases, involving disputes among businesses, partnerships and shareholders, real estate financing, construction defects, employment and wrongful termination, trade secret, medical malpractice and personal injury and served as an "all purpose" judge in complex cases.
Off the bench, Judge Van Camp served three terms on the Judicial Council Advisory Committee on Civil & Small Claims Law, where he chaired Subcommittees on Complex Litigation and Case Management and Uniform Rules.
Judge Van Camp is a Charter Member and Director of the American College of Business Court Judges and was the Business Court Representative to the ABA's Business Law Section.
An active lecturer and writer, Judge Van Camp has taught over 40 courses to judges, attorneys and CPA's on corporate and business law and trial practices and published over a dozen articles on business regulation, trial procedures and new developments in both the British and Chinese legal systems.
Judge Van Camp practiced Business, Corporate and Securities Law for 23 years prior to his appointment to the bench in 1997, as a partner, successively, with Diepenbrock, Wulff, Plant & Hannegan, Van Camp & Johnson, and Downey Brand, all of Sacramento, specializing in: corporate and limited partnership finance; shareholder & management or partnership disputes; all phases of business operations, from start-up, employment and operating issues, merger & acquisitions, licensing and registration issues, among others.
Judge Van Camp served as California Commissioner of Corporations, from 1971-74, where he oversaw the public offering of corporate securities and franchise opportunities, enforcement of fraud statutes and the licensing of a variety of lenders and fiduciaries.
An avid practitioner of settlement techniques, Judge Van Camp has studied dispute resolution at Harvard Law School (2010), the Strauss Institute at Pepperdine (2012, 2003 and 2001) and the National Judicial College (2007).
Judge Van Camp earned his LL.B. from University of California, Berkeley, School of Law.
---
Shauna N. Correia, Esq.
Shareholder
Weintraub Tobin

Shauna Correia is a shareholder in the firm's San Francisco office. She is an accomplished negotiator and experienced trial attorney. Shauna represents businesses in a broad range of litigation matters in both California and Nevada. Many of Shauna's clients also rely on her for her advisory and risk-management capacities, and her ability to find ways to reduce exposure or avoid litigation.
She defends employers against alleged civil rights, tort, contract, and statutory violations, including discrimination and retaliation under Title VII and the FEHA, wage and hour, PAGA, and wrongful discharge claims under federal and state laws. Her other areas of specialty include contract negotiation and disputes, protection of intellectual property rights, and defense of products liability claims.
In the products liability arena, she has defended manufacturers and retailers against defect claims involving roofing and other building products, pharmaceuticals, nutritional supplements, cosmeceuticals, gas grills, pet products, and fitness devices.
She also has particular proficiency with obtaining extraordinary remedies when necessary, including prejudgment remedies (writs of attachment and possession), appointments of receivers, and injunctions.
---
Karen P. Kimmey, Esq.
Partner
Farella Braun + Martel LLP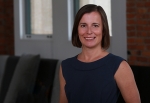 Karen P. Kimmey is a trial lawyer and a partner in Farella Braun + Martel's Business Litigation, Insurance Coverage and Intellectual Property Litigation Groups. She represents both large and small businesses, as well as individuals, in a wide range of commercial disputes, with a particular emphasis on class actions, products liability, insurance coverage, and trade secret and patent disputes.
Ms. Kimmey is a seasoned trial lawyer who has successfully handled nine bench and jury trials and arbitrations. Collectively, she has spent over 400 hours in the courtroom trying cases. While she is a powerful courtroom advocate, she also understands the importance of finding efficient means to achieve her clients' business objectives, and is experienced in alternative dispute resolution.
Ms. Kimmey has experience in all aspects of intellectual property litigation, and has represented clients in the biotechnology, software, hardware and entertainment industries in connection with patent, trademark and trade secret claims. She recently served as a member of the trial team that obtained a unanimous verdict in a three-week patent trial upholding the validity of her client's patents for flip chip integrated power switches. She also advises clients with respect to products liability claims and represents clients in litigation seeking to recover from their insurers. She currently is serving as national coordinating counsel in connection with a series of products liability claims relating to residential gas delivery materials.
Ms. Kimmey is a frequent author and speaker on litigation and trial skills and strategy. She is a member of the board of directors of the Bar Association of San Francisco Foundation. At Farella, she is a member of the firm's Advisory Board and has served as co-chair of Farella's Women's Leadership Committee.
---
Jill F. Kopeikin, Esq.
Kopeikin Legal
Jill Kopeikin has practiced for 25 years in California state and federal courts, focusing on counseling and litigation in the areas of intellectual property, commercial and business disputes, and related employment matters. Ms. Kopeikin is currently a sole practitioner but also has been a partner with large and small firms in Silicon Valley.
Ms. Kopeikin's intellectual property litigation experience includes trade secret misappropriation disputes, patent infringement and licensing disputes, trademark disputes, and copyright matters.
Ms. Kopeikin also has significant experience counseling and handling litigation for a wide variety of business issues as well as employment matters that typically involve claims regarding intellectual property misappropriation and anti-competitive conduct. Ms. Kopeikin has practiced extensively before state and federal trial and appellate courts, as well as arbitration tribunals. In trial practice, she has appeared before judges and juries, and has acted as first chair trial. Ms. Kopeikin has also taken the lead on appellate matters.
Ms. Kopeikin earned her B.S. from the University of Washington in 1989. She earned her J.D. from the University of California at Berkeley (Boalt Hall) in 1992.
---
Andrew R. Livingston, Esq.
Partner
Orrick, Herrington & Sutcliffe LLP

Andrew Livingston, a partner in the San Francisco office, is the Deputy Practice Group Leader of Orrick's Global Employment Law Group. Orrick's Employment Law and Litigation group was recently named Labor & Employment Department of the Year in California by The Recorder, the premier source for legal news, in recognition of their significant wins on behalf of leading multinational companies on today's most complex and challenging employment law matters.
Andrew is a nationally ranked employment litigator. The Daily Journal has listed him as a Top Labor & Employment Attorney for three of the past four years (2011, 2013, and 2014), and he was recently selected by clients as a BTI Client Service Allstar. In 2014, Legal 500 recognized Andrew as a "very effective courtroom advocate who connects well with jurors" and noted that he is "exceptional in his ability to organize complex factual and legal arguments into a simple and persuasive presentation."
Andrew represents clients in a wide variety of industries, but specifically focuses on financial services, retail, technology, and advertising.
He has an extensive class- and collective-action practice. He routinely defends employers in such cases in state and federal courts, particularly in cases alleging violations of the wage-and-hour laws. Andrew also defends employers in numerous other types of cases, such as those related to restrictive covenants and trade secrets, wrongful termination, discrimination, harassment and retaliation.
Andrew regularly appears in state and federal courts, both at the trial and appellate levels, and he has substantial jury trial experience. He has significant experience mediating and arbitrating employment disputes, as well as handling employment matters before administrative agencies. His counseling work includes providing employment advice to management, designing appropriate workplace policies and training managers and other employees.
Andrew is a frequent speaker at employment seminars and programs for a variety of organizations such as the California Employment Law Council, CEB, PLI, NELI, Bridgeport, and Lorman. Recent speech topics include wage-and-hour developments, arbitration, class-action litigation, Supreme Court updates, and termination of employment.
Andrew serves as a member of the Board of Governors of the Boys and Girls Clubs of San Francisco.
---
Steven P. Ragland, Esq.
Partner
Keker Van Nest & Peters LLP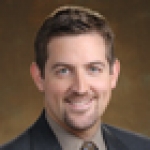 Steven P. Ragland is a partner of Keker, Van Nest & Peters LLP, which was recently named 2017 Litigation Department of the Year by The Recorder and a Litigation Powerhouse by Law360, among other accolades. Steven has a broad practice, with particular focus and expertise in trade secret misappropriation, legal malpractice, and complex white collar criminal matters. He was named a 2017 California Lawyer of the Year in Intellectual Property in recognition of his work successfully defending Google against claims that the Android smartphone operating system infringes on copyrights held by Oracle America, in what was called the IP Battle of the Century. Steven is listed in Best Lawyers in America for commercial litigation, and every year since 2013 has been named a Northern California Super Lawyer in Business Litigation, Intellectual Property Litigation, Criminal Defense: White Collar, and Professional Liability. He maintains an active pro bono practice and recently won class certification on behalf of all persons with physical disabilities who may be housed in a county jail system that violates the Americans with Disabilities Act and discriminates against inmates with disabilities. He serves as deputy chair of NACDL's White Collar Crime Committee, an officer and board member of the Criminal Trial Lawyers Association of Northern California, and a board member of Disability Rights Advocates.
---
Fees
CD INVENTORY CLOSE OUT SALE! 
SELECT CDS REDUCED – 60-94% OFF* 
Audio Course and Materials Package – Download: $425
Audio Course and Materials Package – CD: $425 $25
CDs: plus $8.50 shipping and, in CA, sales tax.
*New orders only, while supplies last.
CLE Credit
CA General:  7.5 units.
This program is approved for CLE in the states listed above.  Upon request, Pincus Pro Ed will provide any information an attorney needs to support their application for CLE approval in other states other than what is listed above.
Terms and Policies
Recording policy: No audio or video recording of any program is permitted.
Seminar Cancellations: Should you be unable to attend for any reason, please inform us in writing no later than 14 days prior to the event and a credit voucher will be issued. If you prefer, a refund, less a $50 non-refundable deposit, will be issued. No refunds or credits will be given for cancellations received within 14 days of an event. However, if you notify us within 14 days of an event, and wish to convert your in-person attendance registration to an Audio CD package (with handout), we can do so. A small additional shipping charge, and sales tax in CA, will be incurred. No shipping charge is incurred for downloads. We will also issue a voucher for the amount paid if you notify us within 14 days and prefer not to have the audio recording.
Substitutions may be made at any time.
Webinars, Tele-seminars and Webcast Cancellations: Once log-in codes and passwords are issued for a webinar, tele-seminars or webcasts, a refund is not possible. If for any reason you cannot attend the event after you have received the codes, we will automatically convert your registration to an instant streaming/instant download or CD format and provide you with the information you need to access the recording after the program concludes and the recording is available.  Conversions to CD require a $8.50 shipping fee, and in CA, 9% sales tax.
Downloads/CDs/DVDs – Refund policy:
Downloads are non-returnable/non-refundable once purchased and received. Tapes, CDs and DVDs are returnable for a full refund or replacement if defective, within 90 days of purchase.
Reminder: The room temperature at hotels and other seminar locations are notoriously hard to control. Please bring a sweater or jacket in case it gets cold and/or layer as if you are going to the movies so you are comfortable.