Probate Litigation 101: Nuts and Bolts (CA)
Our Probate Litigation 101 program takes an in-depth look at the pre-procedural rules, statutes, and major issues and areas of law that an estate planner needs to handle when dealing with probate litigation. Since so much of probate litigation is the time leading up to actual trial, a large portion of the program will be focused on all of the actions, procedures and tasks you must know about, and accomplish, long before you get to trial. Then, towards the end of the day, you'll get concrete advice regarding trial procedure and what to expect.
Our speakers will cover a multitude of procedural issues, statutes and case law that govern Probate Litigation, and will provide practical advice geared to helping you succeed before and at trial.
Our panel includes probate Judge Mary Thornton House and many top-notch practitioners, including many CA Bar Certified Legal Specialists in Estate Planning, Trust and Probate Law.
The program is geared towards the attorney who already has a good understanding of estate planning law and terms. Litigators wanting to know more about this form of litigation may want to order some of our estate planning audio packages to familiarize themselves with the concepts, legal areas, terms and other particularities of estate planning – of which there are a lot – prior to taking this course.  You can search on "Estate Planning" under our audio tab to find many options, or call us for some suggestions (877) 858-3848.
Agenda
8:30 – 9:45
Procedure & Timelines
Statutory deadlines

Estate proceedings
Trust proceedings
Probate Code 850 – look to underlying cause of action

Local Rules
Petitions
Motions
Ex-Parte Motions
Citation and Summonses
Do's and Don'ts
9:45 – 10:00
Statute of Limitations
10:00 – 10:30
Discovery
Civil discovery procedures apply
Probate specific discovery procedures
Fortham v. Boyer
Mota v. Superior Court
Subpoenaing Records

From estate planning attorney
Medical records
Financial records
Law enforcement
APS
10:30 – 10:45
BREAK
10:45 – 11:00
Venue
11:00 – 12:00
Capacity & Undue Influence
Presumption of Capacity
Probate Code §§ 810-12
Estate of Fritschi
Capacity to execute trust
Capacity to execute will
Conservatorships (functional capacity)
WIC § 15610.70
Burden of proof
Estate of Truckenmeiller
Elements to establish undue influence
Presumption of Undue Influence – Burden shifting
Rebutting Presumption of Undue Influence
12:00 – 1:00
Lunch
(on your own)
1:00 – 1:35
Types of Actions & Issues:
Contests
Trust contests
Will contests / revocation or probate
Contract to make a will
1:35 – 2:05 
Types of Actions & Issues:
Removal of Fiduciaries and Accounting Litigation
Appointment of temporary trustee.
Probate Code § 17206.
Probate Code § 15642(e).
Strategy re proposing neutral PPF.
Real property – recording interim order.
Accounting Litigation
2:05 – 2:25
Types of Actions & Issues:
Conservatorships
Contested Conservatorships

Probate Code § 1800.3
Conservatorship of Ramirez
Fees – Probate Code § 2640.1

Substituted judgment petitions – Probate Code 2580
Representing clients with limited capacity
2:25 – 2:35
BREAK
2:35 – 2:55
Types of Actions & Issues:
850 Petitions
Statute of limitations
Real property – lis pendens.
859 Damages
2:55 – 3:15 
Types of Actions & Issues:
Financial Elder Abuse
WIC § 15610.3
WIC § 15657.5.
Perlin v. Fountain View Mgmt., Inc.
Remedies
Probate Code § 859 – double damages
3:15 – 3:40
Types of Actions & Issues:
Prohibited Donees – Probate Code § 21380
Definitions

Drafted / transcribed
Care custodian / dependent adult

Exclusions

Certificate of Independent Review / Independent Attorney
3:40 – 3:50
BREAK
3:50 – 4:10
Types of Actions & Issues:
Pre-litigation mediation and settlement
Petitions to Approve Settlement
Demand letter, draft of unfiled petition, offer to mediate
4:10 – 5:25
Trials and Evidence
Final status conference
Trial prep
Pre-trial deadlines
Trial briefs
Evidentiary issues
Motions in limine
Excluding witnesses
Order of trial
Attorney-Client Privilege
Fiduciaries and Successor Fiduciaries
Holder of privilege after death
Exceptions
5:25 – 5:30
Final q/a
Dates and Times and Locations
November 10, 2017
8:30 a.m. – 5:30 p.m. (lunch on your own)
Check in between 8:00 – 8:30 a.m.
The DoubleTree Downtown Los Angeles
120 South Los Angeles Street
Los Angeles, CA 90012
Parking:  Discounted $15 valet and $10 self park at hotel. Enter through valet/main entrance on Los Angeles Street.
(Be sure to arrive at least ten minutes before start time if you want to make sure you have a good seat)
Testimonials
These testimonials are from our Estate Planning In Depth – Litigation, Counseling, Trusts, Taxes, and More program, which covered similar topics and had some of the same speakers. 
"I am very satisfied. I was really looking an advanced estate planning class and I was really happy I attended." – Elizabeth Roberson, Esq.
"Very satisfied, answered questions, panel very responsive." – Frances L. Martin, Esq.
"Very good conference covering relevant topics with strong but accessible speakers." – Garrett Barlow, Esq.
"This program had a good balance of drafting, litigation, and tax." – Kate Henderson, Esq.
"All presenters did a very good job." – Philip M. Flanigan, Esq.
"All speakers were well-prepared and excellent."
"Very helpful."
Faculty
Judge Mary Thornton House
Judge
Probate, Department 29

Bio coming soon!
---
Beti Tsai Bergman, Esq.
Peninsula Law

Beti Tsai Bergman is an attorney and counselor at law dedicated to serving her clients with judgment, courtesy, and diligence. She is an attorney, in good standing, licensed to practice law in the State of California. She was admitted to the CA State Bar in 1997.
Ms. Bergman is the principal shareholder of the law firm, Peninsula Law, A Professional Law Corporation, which specializes in probate, trusts, estates, conservatorships, and elder abuse. Ms.Bergman has extensive experience in representing conservators, trustees, and executors, as well as, heirs and beneficiaries in uncontested and contested trust and estate matters. Before specializing in probate, Ms. Bergman was a city attorney for Los Angeles and was a business litigator in private practice.
Ms. Bergman is certified by the California Board of Legal Specialization in estate planning, trust and probate law and has earned an Advocate Designation from the National Institute of Trial Advocacy.
Her speaking engagements include CEB live webcast on estate planning, panels discussing women in the law, mothers balancing career and family, starting your law practice, and preparing for advanced age healthcare and financial care.
---
Christopher Carico, Esq.
Partner
Carico Johnson Toomey LLP

Christopher D. Carico is a board certified specialist in estate planning, trust, and probate law with over 28 years of legal experience. His practice includes all facets of trusts and estates, and he represents families, individuals, professional trustees, conservators, guardians, and beneficiaries.
Mr. Carico is one of a handful of California attorneys with expertise in both the estate tax planning and litigation components of trust and estate law. Because of this dual expertise, Mr. Carico is able to design estate planning instruments that can stand up to the closest scrutiny and challenge others' instruments from the ground level up.
Mr. Carico divides his time between: (1) representing beneficiaries and fiduciaries in dispute resolution, will contests, trusts contests, contested conservatorship, Marvin claims, financial elder abuse actions, challenged accountings, fiduciary surcharge and removal actions, property characterization disputes, and 850 petitions; and (2) counseling clients on advanced estate planning techniques including family limited partnership, family limited liability companies, designated beneficiary trusts, grantor retained annuity and unitrusts, qualified personal residence trusts, intentionally defective grantor trusts, charitable remainder trusts, charitable foundations, self-cancelling installment notes, and life insurance trusts.
Mr. Carico has frequently served as a court-appointed expert to provide his opinions and recommendations to the probate court in the following types of actions: trust reformation proceedings, fiduciary accountings, actions for breach of fiduciary duty, actions for fiduciary suspension and removal, fee petitions, and compromise of creditors' claims.
Committed to helping individuals resolve trust and estate disputes as quickly and efficiently as possible, Mr. Carico consistently volunteers time as a mediator on the various Court-sponsored pro bono probate mediation panels, and is currently acting as a volunteer Probate Settlement Officer on Los Angeles County Superior Court's Probate Settlement Conference Panel. Mr. Carico also serves on the Executive Committee for the Trust and Estate Section of the State Bar of California.
Mr. Carico graduated with a J.D. cum laude, from Loyola Law School in Los Angeles, where he was a member of the Order of the Coif. He obtained his B.A in economics from Occidental College.
His previous affiliations include Carico Toomey & Associates LLP (2007-2008), Davis & Carico LLP (1996 – 2007), Law Offices of Christopher D. Carico (1990 – 1996), and Mullen & Henzell (1989 – 1990).
---
Robert Eroen, Esq.
The Eroen Law Firm

Check back soon for full bio!
---
Daniel B. Herbert, Esq.
Partner
Manning & Kass, Ellrod, Ramirez, Trester LLP

Mr. Herbert is a California Certified Specialist in Estate Planning, Trust & Probate Law.
Daniel B. Herbert joined Manning & Kass, Ellrod, Ramirez, Trester LLP as a partner in April 2005. He currently heads the firm's Trust and Estate Team. Mr. Herbert graduated cum laude from Whittier College School of Law in 1990 with numerous honors and distinctions: Law Review, Dean's List, Honor Roll, Dean's Merit Scholarship, and several American Jurisprudence Awards. He is admitted to practice law in the state and federal courts of California, Illinois, and New York, and before the Seventh and Ninth Circuit Courts of Appeal.
Mr. Herbert has considerable experience prosecuting and defending trust and estate litigation matters through trial and appeal, including actions to remove fiduciaries for malfeasance; actions to recover property and damages from fiduciaries, beneficiaries, and third parties; will and trust contests; and contested conservatorships. Mr. Herbert has enjoyed notable success in these areas, including winning a .4 million judgment at trial in his first two weeks with the firm, and prevailing on a .2 million appeal the same day. In addition, Mr. Herbert bolsters the firm's probate and trust administration and estate planning practice.
Before joining the firm, Mr. Herbert was a partner with a boutique Century City litigation firm, where he supervised all of the firm's trust and estate work, and represented a diverse clientele in complex and sophisticated real property, business, and securities suits in state and federal courts.
Mr. Herbert is a member of the Los Angeles County Bar Association's Trust and Estate Section and Trust Litigation Subcommittee; California State Bar's Trust and Estates Section; Illinois State Bar Association's Section on Trusts and Estates; American Bar Association's Real Property, Probate and Trust Section; and Estate and Trust Litigation Committee. He is also a licensed real estate broker.
---
Marshal Oldman, Esq.
Partner
Oldman, Cooley, Sallus, Birnberg & Coleman, LLP

Practice areas: probate and trust administration, litigation, conservatorships and estate planning.
Mr. Oldman received his Bachelor of Arts from USC and his Juris Doctor from UCLA. He is a member of Phi Beta Kappa.
He is admitted to practice in the State of California, the United States District Court (Central District of California) and the United States Supreme Court.
Mr. Oldman has been a member and officer of the following state and local bar groups: he was the Chairman of the San Fernando Valley Bar Probate Section, member of the Executive Committee of Los Angeles County Bar Association Probate Section and its Chairman, a member and Chairman of the Legislative Monitoring Committee of County Bar Probate Section, the President of the San Fernando Valley Bar Association, a member of the Board of Trustees of the San Fernando Valley Bar Association, and a member of the Executive Committee of the Estate Planning, Trust and Probate Section of the State Bar of California as well as Chairman of its Incapacity and Litigation Committees and its Vice Chairman.
He has authored numerous articles for the San Fernando Valley Bar Bulletin, Probate Column for the Los Angeles Daily Journal, Journal of Western Legal History and for the Daily Journal Report. He has spoken frequently before the Los Angeles County Bar Probate Section, San Fernando Valley Bar, Santa Monica Bar, Pasadena Bar, California Continuing Education of the Bar (CEB) and other organizations.
Mr. Oldman has testified before the California Assembly Judiciary Committee on probate legislation on behalf of the Los Angeles County Bar Probate Section. He has also served as an expert witness in probate, attorney fee, legal malpractice and federal estate tax matters.
He has been a public member of the California Board of Accountancy since 2007, having served as Secretary Treasurer and Vice President and is currently its President. He has served on the San Fernando Valley Community Legal Foundation and the San Fernando Valley Legal Services and is a member of the Ninth Circuit Historical Society, the Cowboy Lawyers Association and the National College of Probate Judges.
Mr. Oldman has been selected as a Southern California Super Lawyer and as a Best Lawyer.
---
Edgar Saenz, Esq.
Law Office of Edgar Saenz

Edgar Saenz is a Los Angeles estate planning attorney and graduate of Stanford Law School. He is a member of several bar trust and estate sections. He serves on numerous community and professional boards, including past president of the Westchester Rotary Club (2013-2014) board member of the LAX Area Chamber of Commerce. Edgar is rated AV by Martindale Hubbell.
Edgar has performed pro bono legal services for the Los Angeles Center for Law and Justice and other nonprofits.
He has been a judge pro tem with the Los Angeles County Superior Court.
---
Lauriann Wright, Esq.
Partner
Wright Kim Douglas ALC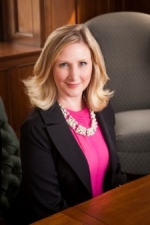 Lauriann Wright is an experienced probate litigator and estate planner located in Glendale California. For over 20 years, she has been practicing all phases of probate law and litigation, including conservatorships, guardianships, trusts, and probate estates, throughout Los Angeles, Orange and Riverside Counties. She has been named as a Southern California Super Lawyer in Trust and Estate Litigation for five consecutive years, from 2012 through 2016. For 2016, she will also be listed as one of "The Best Lawyers in America" in Litigation by Best Lawyers. She was recently named as a member of the National Advocates: Top 100 of Wills, Trust, and Estates Lawyers.
Ms. Wright has conducted numerous contested probate bench trials, dozens of depositions, and written and argued several probate appeals. She has successfully represented professional fiduciaries in contested and protracted probate litigation proceedings in numerous multi-million dollar trusts and estates. She has also served as a fiduciary herself through court appointments as a receiver for real property, guardian ad litem, and trustee. Ms. Wright has worked with the Los Angeles County Sheriff's Office on numerous financial elder abuse cases and has been able to successfully recover substantial assets for the elderly victims. She is also a member of the Los Angeles County Probate Volunteer Panel as well as the Trusts and Estates Sections of the State Bar and the Los Angeles County Bar. Ms. Wright has completed and continues to participate in substantial continuing legal education course work in specialized probate law topics.
Four key qualities make Ms. Wright an effective advocate for her clients: (1) a keen understanding of probate law and procedure, garnering the respect of her fellow attorneys and bench officers; (2) thoroughness and attention to detail; (3) expansive litigation experience from a concurrent business litigation practice; and (4) social intelligence and understanding of the emotionally charged nature of probate disputes.
Top 100 LawyersIn addition to her probate experience, Ms. Wright is also an experienced business litigator, knowledgeable in all phases of civil litigation, including jury and bench trials in both state and federal courts. Her practice focuses on business and probate litigation. She has briefed and argued cases in appellate matters, including the successful, published opinion in Soderberg v. McKinney, 44 Cal. App. 4th 1760, 52 Cal. Rptr. 2d 635 (1996) which reversed the law on real estate appraiser liability in California. Ms. Wright also consults and advises corporate clients on litigation, real estate, and business matters and drafts agreements. Through her business litigation experience, she has substantial knowledge in the areas of commercial finance, factoring, real estate, construction defect, intellectual property, and complex litigation.
Ms. Wright graduated from University of California, Hastings College of the Law in 1994 with her Juris Doctorate, including a semester of specialized coursework in international law completed at University of Leiden Law School, Leiden, the Netherlands. Ms. Wright was admitted to the California Bar in December 1994 and is admitted to practice in all the California state and federal trial and appellate courts.
---
Fees
Registration fees are per person.
Individual: $425
Group: $399 per person for 2 or more from the same company pre-registering at the same time

Government employee/Non-Profit* Rate: $375

Law Students/paralegals*: $235 (current JD students only)
Program materials:
We've gone green.  Registration fees include an electronic copy of your handbook emailed one week in advance of the program.  Be sure to check your spam folder if you don't see it by then.
If you prefer, you may order a hard copy of the handout to be provided the day of the program for $25. To do so, please be sure to check the box when you register. If you want a hard copy, you must order it when you register; there will not be any available for purchase the day of the program.
** Legal Aid/Non-Profit attorneys are those attorneys employed by Legal Aid/Non-Profit firms. It does not include attorneys who have their own practice, or are employed by law firms, that volunteer their time for non-profit causes or take on pro-bono cases. Full and partial scholarships may be available to a limited number of non-profit/Legal Aid attorneys, based upon registration. Please call (877) 858-3848 to discuss or email your request to info@pincusproed.com.
CLE Credits
CA General:  This program is approved for 7.5 units of general CLE in California.
CA Certified Legal Specialist:  This program is approved for 7.5 units of Certified Legal Specialization Credit in Estate Planning, Trust and Probate Law.
This program is approved for CLE in the states listed above.  Upon request, Pincus Pro Ed will provide any information an attorney needs to support their application for CLE approval in other states other than what is listed above.
Terms & Refund Policies
Recording policy: No audio or video recording of any program is permitted.
Seminar Cancellations: Should you be unable to attend for any reason, please inform us in writing no later than 14 days prior to the event and a credit voucher will be issued. If you prefer, a refund, less a $50 non-refundable deposit, will be issued. No refunds or credits will be given for cancellations received within 14 days of an event. However, if you notify us within 14 days of an event, and wish to convert your in-person attendance registration to an Audio CD package (with handout), we can do so. A small additional shipping charge, and sales tax in CA, will be incurred. No shipping charge is incurred for downloads. We will also issue a voucher for the amount paid if you notify us within 14 days and prefer not to have the audio recording.
Substitutions may be made at any time.
Reminder: The room temperature at hotels and other seminar locations are notoriously hard to control. Please bring a sweater or jacket in case it gets cold and/or layer as if you are going to the movies so you are comfortable.
For policies related to audio products, please select "I want a download or CD" on the right.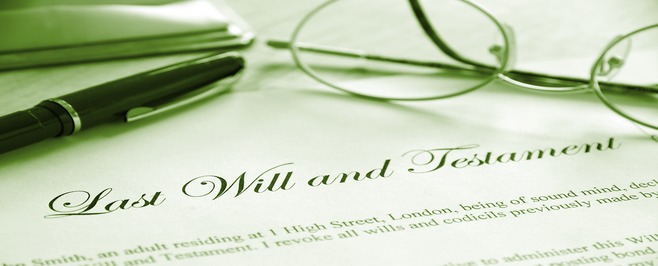 Get an in-depth look at the pre-procedural rules, statutes, major issues and areas of law, as well as trial particularities that an estate planner needs to handle when dealing with probate litigation.
SKU:

171110-LA
Categories: 101 Courses, Basic Courses for Newer Attorneys, Boot Camps, CLE Programs, Estate Planning, In-Person Seminars, Intermediate/Advanced, Litigation, Probate, Skills, Trial Litigation Related
Tags: California, Los Angeles CA