Probate Litigation 101: The Nuts and Bolts (CA)
Audio program! (check our CLE Programs page for live versions)
Our Probate Litigation 101 program takes an in-depth look at the pre-procedural rules, statutes, and major issues and areas of law that an estate planner needs to handle when dealing with probate litigation. Since so much of probate litigation is the time leading up to actual trial, a large portion of the program will be focused on all of the actions, procedures and tasks you must know about, and accomplish, long before you get to trial. Then, towards the end of the day, you'll get concrete advice regarding trial procedure and what to expect.
Our speakers will provide practical advice geared to helping you succeed before and at trial.
Our panel includes recently retired probate Judge Mary Thornton House and top-notch practitioners, including CA Bar Certified Legal Specialists in Estate Planning, Trust and Probate Law.
The program is geared towards the attorney who already has a good understanding of estate planning law and terms. Litigators wanting to know more about this form of litigation may want to order some of our estate planning audio packages to familiarize themselves with the concepts, legal areas, terms and other particularities of estate planning – of which there are a lot – prior to taking this course. Please see our Trusts and Estates 101 program if you'd like an introduction to estate planning law.
This program was recorded live on September 20, 2019 in Los Angeles.
Have you ever thought about  improving your public speaking skills? Now is the time! Get Faith Pincus' newly published book Being Heard: Presentation Skills for Attorneys, from the ABA now (ABA members receive 10%-20% off). It is also available on Amazon in Kindle and paperback versions.
What You Will Learn
Procedure & Timelines
Statutory deadlines
Local Rules
Petitions
Motions
Ex Partes
Citation and Summonses
Do's and Don'ts
Ethics
Discovery
Probate specific discovery procedures

Probate Code § 8870
Probate Code § 2616

Subpoenas

From estate planning attorney
Medical records
Financial records
APS

Addendum – General written discovery – an overview
Getting Paid: Attorneys' Fees and Petitions
Capacity & Undue Influence
Presumption of Capacity
Probate Code §§ 810-12
Estate of Fritschi
Capacity to execute trust

Anderson v. Hunt
Walton v. Bank of CA
Lintz v. Lintz

Capacity to execute will
Conservatorships (functional capacity)
WIC § 15610.70
Burden of proof on contestant
Estate of Truckenmeiller
Elements to establish undue influence

Estate of Lingenfelter
Estate of Yale
Estate of Little
Estate of Allen

Presumption of Undue Influence – Burden shifting

David v. Hermann
Estate of Rugani
Estate of Llewellyn

Rebutting Presumption of Undue Influence

Clear and convincing evidence
Transfer to person who drafted instrument, presumption is conclusive and cannot be rebutted.
Unsuccessful rebuttal results in bearing of all costs including reasonable attorney fees. 
Types of Actions & Issues:

Contests
Trust Contests
Will Contests / Revocation or Probate
Contract to Make a Will
Removal of Fiduciaries and Accounting Litigation
Appointment of temporary trustee.
Probate Code § 17206.
Probate Code § 15642(e).
Strategy re proposing neutral PPF.
Real property – recording interim order.
Accounting Litigation
Conservatorships
Contested Conservatorships

Probate Code § 1800.3
Conservatorship of Ramirez
Fees – Probate Code § 2640.1

Substituted judgment petitions – Probate Code 2580
Representing clients with limited capacity.
850 Petitions
Statute of limitations
Real property – lis pendens.
859 Damages
Financial Elder Abuse
WIC § 15610.3
WIC § 15657.5.
Perlin v. Fountain View Mgmt., Inc.
Remedies
Probate Code § 859 – double damages
Prohibited Donees – Probate Code § 21380
Pre-litigation mediation and settlement
Petitions to Approve Settlement
Demand letter, draft of unfiled petition, offer to mediate
Trials and Evidence
Final status conference
Trial prep
Pre-trial deadlines
Trial briefs
Evidentiary issues
Motions in limine
Excluding witnesses
Order of trial
Attorney-Client Privilege
Fiduciaries and Successor Fiduciaries
Holder of privilege after death
Exceptions
Testimonials
"Excellent." – Paul Miller, Esq.
"Totally satisfied. Highly relevant to my practice area." Justin Otten, Esq.
"Excellent primer. Excellent faculty." – Ruth Stoner Muzzin, Esq.
"I think it was great to have the insights of a judge." – Ronda Dixon, Esq.
"Great overview. Speakers were all great!" – Ian Guthrie, Esq.
"Judge House was the best presenter because I loved her real-life, practical experience." – Cheryl Nelson, Esq.
"Lauriann presented very useful material. Very entertaining speaker. Robert is awesome. Judge House is a really good speaker with great stories." – William Benz, Esq.
"This was well done." – Diane Herring-Ysaguirre, Esq.
"I really enjoyed the dialogue between panelist Judge House and Ms. Wright. Similarly, I liked the panelist discussion between Ms. Bergman and Mr. Saenz." – Tracy T. Woo, Esq.
"Ethics session was very well done. I enjoyed the hypotheticals."
"Thank you." – Phuong Kim Nguyen, Esq.
"Mr. Saenz was enlightening. Mr. Herbert was well-organized, a good speaker with great advice. Ms. Wright is always great! Animated, interesting, practical and generous with forms. Judge House is always great! She's personable, practical and knowledgeable, and her delivery is well-organized."
"Great refresher course – highlighted items/issues not used often."
"Very satisfied."
"The program was very good."
"It was a really good program."
The following testimonials were from our previous Probate 101 program in California:
"This was a fantastic program, very complete and very substantive. Great panel with great information. I learned a lot which I know will help my practice. The seminar handbook really was like a goldmine of information. " – Steven A. Friedman, Esq.
"I really enjoyed the content. It appeals to new probate attorneys, attorneys new to litigation, and is a refresher for those who are more experienced." – Savannah Estenson, Esq.
"There were certain areas I had not considered before, but which will be helpful for practicing in both L.A. County and Orange County." – Austin Borchard, Esq.
"Speakers were super knowledgeable and practical. Learned a few very important nuggets to keep me malpractice free." – Elizabeth Vozzella, Esq.
"My goal was a brief overview of Probate Litigation, with some helpful practice takeaways – both were accomplished!" – Abigail McLaughlin, Esq.
"Well-organized. Very informative. Good Q&A." – David Kim, Esq.
"Enjoyed the program. Learned a great deal of material…comments from the bench are always helpful." – Tom Borchard, Esq.
"Great presentation! Very relevant. Great panel. Thank you!" – Marta N. Jonsson, Esq.
"Loved Lauriann Wright's real-life case experience and practice tips. She was so helpful." – Jill Piano, Esq.
"All speakers were clear, informative, organized, and engaging. Fantastic panel. Thank you! Content was incredibly relevant and informative. The speakers paced through the amount of information well without sacrificing quality. I am a new practitioner and I appreciate the overview of each topic. Each speaker clarified many practical issues (not just probate concepts): e.g., filing petitions, considering how to handle difficult clients and/or court appearances. Well-organized event. Thank you! I look forward to taking part in more CLE events with Pincus."
"I just started in probate law and this was a wonderfully informative program, and provides a great overview."
"The program overall was exceptional. The thoroughness of what was covered in the time constraint of one day was well done."
"Excellent presentations. Speakers were great. Judge Thornton was an excellent, engaging speaker and I felt lucky to have such an experienced judge teaching us. Excellent materials."
"Great program. Appreciated the focus on practical 'how-to'."
"Great opportunity for insight from a sitting judge. Thanks for the tips! Very intensive course with great depth. Covered a lot of smaller issues, and the insight into these, and lesser-known tricks and tips, was great."
"Really appreciated the judge's intro and big picture overview at the beginning. Appreciated Edgar Saenz's cheat sheets."
"Having Judge House was great!"
"Lauriann Wright was very knowledgeable as to litigation and providing case examples to cover points. Thanks for sharing witness tips!"
"The handout materials are great."
"Really good handouts."
"I found it very helpful to have the judge's perspective. The materials are very useful."
"Excellent overview."
Faculty
Hon. Mary Thornton House (Ret.)
Retired Judge / LA Superior Court, Probate Court
Alternative Resolution Centers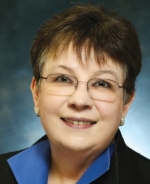 Judge House recently retired after 22 years on the Los Angeles Superior Court, where she presided over countless jury and court trials in the Civil and Probate departments. With experience serving as the Supervising Judge of the Northeast and North Central districts, Hub Operations and Assistant Supervising Judge of Civil countywide, Judge House brings a unique and in-depth understanding of all aspects of civil case processing and case values. She is touted for her calm demeanor and unbending graciousness to all that appeared in front of her, as well as her extraordinary and relentless, common-sense approach to settling cases.
Judge House was the first Municipal Court Judge to become a Supervising Judge for the Superior Court in the Northeast District. Elevated in 2000, she presided over mandatory settlement conferences in both limited and general civil matters, reducing the civil caseloads throughout the Northeast and North Central Districts.
In 2004, she moved to a Civil direct calendar court at the Mosk Courthouse, handling civil matters including personal injury, contract, employment, professional malpractice, asbestos and products liability. She routinely conducted successful settlement conferences for her colleagues and her own matters. She returned to Pasadena in 2010, presiding over Probate and Family/Civil harassment cases. In 2016, she returned to a downtown Probate Department for two years before retiring in 2018.
Prior to her appointment to the bench, Judge House was an Assistant City Attorney for the City of Los Angeles. Initially, she was a criminal prosecutor, but transferred to the civil branch to defend lawsuits against the City and its employees. Her last five years included advising the Los Angeles City Council, Police Commission and Fire Commission. She successfully defended the City's Police and Fire departments in high dollar-value and high-profile cases in both federal and state courts.
---
Beti Tsai Bergman, Esq.
Certified Legal Specialist in Estate Planning, Trust & Probate Law
Peninsula Law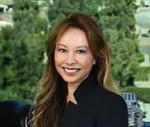 Beti Tsai Bergman is an attorney and counselor at law dedicated to serving her clients with judgment, courtesy, and diligence. She is an attorney, in good standing, licensed to practice law in the State of California. She was admitted to the CA State Bar in 1997.
Ms. Bergman is the principal shareholder of the law firm, Peninsula Law, A Professional Law Corporation, which specializes in probate, trusts, estates, conservatorships, and elder abuse. Ms. Bergman has extensive experience in representing conservators, trustees, and executors, as well as, heirs and beneficiaries in uncontested and contested trust and estate matters. Before specializing in probate, Ms. Bergman was a city attorney for Los Angeles and was a business litigator in private practice.
Ms. Bergman is certified by the California Board of Legal Specialization in estate planning, trust and probate law and has earned an Advocate Designation from the National Institute of Trial Advocacy.
Her speaking engagements include CEB live webcast on estate planning, panels discussing women in the law, mothers balancing career and family, starting your law practice, and preparing for advanced age healthcare and financial care.
---
Robert Eroen, Esq.
Certified Legal Specialist in Estate Planning, Trust & Probate Law
Hill, Farrer & Burrill LLP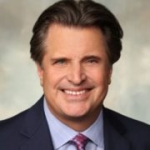 Mr. Eroen is licensed by the state of California as a Certified Public Accounting (CPA), is certified by the Financial Planning Board of Standards, Inc. as a Certified Financial Planning™ certificant (CFP®) and Certified Specialist in Estate Planning, Trust and Probate Law (CEPTPLS).
Robert Eroen is a seasoned trust, estate and probate attorney who represents professional fiduciaries, trustees, executors, administrators, conservatees, conservators, guardians, beneficiaries and omitted heirs in all probate court related matters. He has handled a wide range of cases from challenging the validity of multi-million dollar trusts to releasing seniors from inappropriate conservatorships, removing renegade trustees and handling international guardianship matters. He is an extremely talented and aggressive litigator.
This diverse background enables Mr. Eroen – and his firm – to provide clients with an unparalleled depth of knowledge, attentive service and the resiliency and cost effectiveness of a smaller firm. The firm's specialties include difficult contested estate and trust matters; complex issues of taxation; "accountings gone wrong" and the like.
---
Daniel B. Herbert, Esq.
Partner/Certified Legal Specialist in Estate Planning, Trust & Probate Law
Manning & Kass, Ellrod, Ramirez, Trester LLP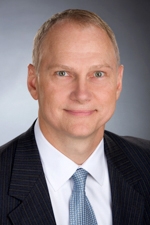 Daniel B. Herbert is a partner in the law firm of Manning & Kass, Ellrod, Ramirez, Trester LLP, where he has been head of the firm's trust and estate litigation group since 2005. Previously he was a partner with McKay, Meyer and Herbert, APC, where he was in charge of that firm's trust and estate litigation for eight years. He has successfully litigated many contested trust and estate matters, including at trial and on appeal, including winning a .4 million judgment at trial and a .1 million appeal in the same day. He is certified by the California Board of Legal Specialization as a specialist in estate planning, trust, and probate law.
Mr. Herbert has made several presentations to attorneys including to the American Bar Association at the 2009 Annual Symposia of its Real Property, Trust & Estate Section in Washington DC (regarding trust and probate litigation); the State Bar of California at its 2014 Summit in Newport Beach (Litigated to Death: How to Sue, Defend, and Settle with the Dead); the Los Angeles County Bar at its Trusts & Estates Symposium in 2015 (ethics for the probate bar); and post-death litigation presentations to civil litigation and trial attorneys in Los Angeles (broadcast live to five other cities) in 2012, 2016.
His presentations for Pincus Professional Education include specialist-certification courses in 2013, 2015; Trust & Estate Boot Camp in 2014; Probate practical course in 2016; Advanced Estate Planning seminar for complicated estates in 2016; and Probate Litigation 101 in 2017 & 2019.
He authored Trustees Face Big Liability published in the Insurance Journal on December 20, 2010, and Last Beneficiary Standing: Identifying Proper Parties in Fiduciary Litigation published in the ABA e/Report in June 2009.
Mr. Herbert is admitted to practice law in the state and federal courts of California (1990), Illinois (1994), and New York (2002), and before the Seventh and Ninth Circuit Courts of Appeal. He graduated cum laude from Whittier Law School in 1990 with many honors and distinctions (Law Review, Dean's List, Honor Roll, Dean's Merit Scholarship, and several American Jurisprudence Awards). He is a member of the trust and estate sections of the American Bar Association, California Lawyer's Association, Illinois State Bar Association, New York State Bar Association, Los Angeles County Bar Association, and Pasadena Bar Association.
---
Edgar Saenz, Esq.
Principal/Certified Legal Specialist in Estate Planning, Trust & Probate Law
Law Office of Edgar Saenz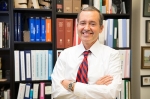 Edgar Saenz is a Los Angeles estate planning attorney and graduate of Stanford Law School. He is a member of several bar trust and estate sections. He serves on numerous community and professional boards, including past president of the Westchester Rotary Club (2013-2014) board member of the LAX Area Chamber of Commerce. Edgar is rated AV by Martindale Hubbell.
Edgar has performed pro bono legal services for the Los Angeles Center for Law and Justice and other nonprofits.
He has been a judge pro tem with the Los Angeles County Superior Court.
---
Lauriann Wright, Esq.
Partner
Wright Kim Douglas ALC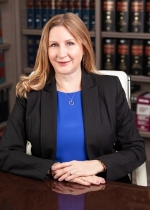 Lauriann Wright is an experienced probate litigator and estate planner located in Glendale California. For over 20 years, she has been practicing all phases of probate law and litigation, including conservatorships, guardianships, trusts, and probate estates, throughout Los Angeles, Orange and Riverside Counties. She has been named as a Southern California Super Lawyer in Trust and Estate Litigation for five consecutive years, from 2012 through 2016. For 2016, she will also be listed as one of "The Best Lawyers in America" in Litigation by Best Lawyers. She was recently named as a member of the National Advocates: Top 100 of Wills, Trust, and Estates Lawyers.
Ms. Wright has conducted numerous contested probate bench trials, dozens of depositions, and written and argued several probate appeals. She has successfully represented professional fiduciaries in contested and protracted probate litigation proceedings in numerous multi-million dollar trusts and estates. She has also served as a fiduciary herself through court appointments as a receiver for real property, guardian ad litem, and trustee. Ms. Wright has worked with the Los Angeles County Sheriff's Office on numerous financial elder abuse cases and has been able to successfully recover substantial assets for the elderly victims. She is also a member of the Los Angeles County Probate Volunteer Panel as well as the Trusts and Estates Sections of the State Bar and the Los Angeles County Bar. Ms. Wright has completed and continues to participate in substantial continuing legal education course work in specialized probate law topics.
Four key qualities make Ms. Wright an effective advocate for her clients: (1) a keen understanding of probate law and procedure, garnering the respect of her fellow attorneys and bench officers; (2) thoroughness and attention to detail; (3) expansive litigation experience from a concurrent business litigation practice; and (4) social intelligence and understanding of the emotionally charged nature of probate disputes.
In addition to her probate experience, Ms. Wright is also an experienced business litigator, knowledgeable in all phases of civil litigation, including jury and bench trials in both state and federal courts. Her practice focuses on business and probate litigation. She has briefed and argued cases in appellate matters, including the successful, published opinion in Soderberg v. McKinney, 44 Cal. App. 4th 1760, 52 Cal. Rptr. 2d 635 (1996) which reversed the law on real estate appraiser liability in California. Ms. Wright also consults and advises corporate clients on litigation, real estate, and business matters and drafts agreements. Through her business litigation experience, she has substantial knowledge in the areas of commercial finance, factoring, real estate, construction defect, intellectual property, and complex litigation.
Ms. Wright graduated from University of California, Hastings College of the Law in 1994 with her Juris Doctorate, including a semester of specialized coursework in international law completed at University of Leiden Law School, Leiden, the Netherlands. Ms. Wright was admitted to the California Bar in December 1994 and is admitted to practice in all the California state and federal trial and appellate courts.
---
Fees
Audio Recording & Materials Package – CD or Download: $425
For CDs please add $8.50 shipping and, in CA, sales tax.
(Audio packages are available approximately two to three weeks after the seminar is held.)
CLE Credit
CA General:  This program is approved for 7.5 units of general CLE in California, including 0.5 units of ethics credit.
CA Certified Legal Specialist:  This program is approved for 7.5 units of Certified Legal Specialist CLE in California in Estate Planning, Trust and Probate Law.
This program is approved for CLE in the states listed above.  Upon request, Pincus Pro Ed will provide any information an attorney needs to support their application for CLE approval in other states other than what is listed above.
Terms and Policies
Recording policy: No audio or video recording of any program is permitted.
Seminar Cancellations: Should you be unable to attend for any reason, please inform us in writing no later than 14 days prior to the event and a credit voucher will be issued. If you prefer, a refund, less a $50 non-refundable deposit, will be issued. No refunds or credits will be given for cancellations received within 14 days of an event. However, if you notify us within 14 days of an event, and wish to convert your in-person attendance registration to an Audio CD package (with handout), we can do so. A small additional shipping charge, and sales tax in CA, will be incurred. No shipping charge is incurred for downloads. We will also issue a voucher for the amount paid if you notify us within 14 days and prefer not to have the audio recording.
Substitutions may be made at any time.
Webinars, Tele-seminars and Webcast Cancellations: Once log-in codes and passwords are issued for a webinar, tele-seminars or webcasts, a refund is not possible. If for any reason you cannot attend the event after you have received the codes, we will automatically convert your registration to an instant streaming/instant download or CD format and provide you with the information you need to access the recording after the program concludes and the recording is available.  Conversions to CD require a $8.50 shipping fee, and in CA, 9% sales tax.
Downloads/CDs/DVDs – Refund policy:
Downloads are non-returnable/non-refundable once purchased and received. Tapes, CDs and DVDs are returnable for a full refund or replacement if defective, within 90 days of purchase.
Reminder: The room temperature at hotels and other seminar locations are notoriously hard to control. Please bring a sweater or jacket in case it gets cold and/or layer as if you are going to the movies so you are comfortable.