Persuasive Brief Writing: How to Win Your Motions or Defeat Your Opponents' (FL) – Clearance
Audio program! (check our CLE Programs page for live versions)
This course is no longer approved for CLE credit in Florida. It is an excellent program on brief writing and has useful tips and strategies that are still very relevant today. It is now 50% off. 
With many judges no longer hearing oral argument, written advocacy has never been so important.  You are invited to attend Pincus Professional Education's upcoming seminar on Persuasive Brief Writing, set for November 3rd in Ft. Lauderdale.
This practical, interactive seminar is designed to help attendees improve their brief writing skills. You'll learn how to draft a clear, persuasive motions brief for state or federal court – from cover page to conclusion.
Faculty includes leaders in private practice and the public sector, and former clerks for state and federal judges who will give you the inside perspective regarding what judges want and need – and what they are likely to ignore – in your briefs.
The program includes writing exercises to let you try out the skills you learn.
The program recording date is November 3, 2017.
Do you want to improve your public speaking skills? Get Faith Pincus' newly published book Being Heard: Presentation Skills for Attorneys, from the ABA now (ABA members receive 10% off). It is also available on Amazon in Kindle and paperback versions.
What You Will Learn
This agenda is tentative and will likely change a little. Please check back soon for more information.
What Makes a Motion or Response Brief Persuasive?

Following the Four C's
Targeting Your Audience
Having a Reasonable Objective
Using Modern Tools

Motions to Dismiss
Exercise 1:  Drafting the Introduction and the Conclusion
Motions to Dismiss, continued

Citing and Using Authority
Responding to Motions to Dismiss
Exercise 2:  Drafting Persuasive Argument Headings and Sub-Headings
Motions for Summary Judgment

Standards and Burdens of Proof
Responding to Motions for Summary Judgment
Motions for Summary Judgment, continued

Facts: What is a Material Fact?
Exercise 3:  Drafting a Persuasive Statement of Undisputed/Disputed Facts 
Other Types of Motions

Motions to Compel/for Protective Order
Motion to Exclude Expert Testimony
Post-Trial Motions
Exercise 4:  Drafting Persuasive Arguments
Practical Tips

Alternatives to Motions
Strategic Considerations
Differences Between State and Federal Court Motion Practice
Other Writing Resources
Testimonials
"Fully satisfied…Barbara Junge was an excellent speaker and moderator. Her examples were concrete and applicable. The course challenged my way of thinking about legal writing…Jim Robinson brought a practical perspective to the course. He gave real-world examples that I could apply to my practice. Overall, his advice will be invaluable to me going forward in my writing. This was the best CLE I have attended on writing." – Cecilia Walker, Esq.
"Exceeded my expectations and objectives. Really an excellent seminar/workshop. Very informative. Great speakers…interactive exercises were effective in promoting intended points." – Colette Kienle, Esq.
"Overall, I enjoyed having stylistic ideas about writing more persuasive and organized [briefs]… Liked the wide range of additional resources that [Jim Allen] pointed to." – Jerry Donnini, Esq.
"[Joni Coffey offered] great advice." – Chancey Smith, Esq.
"Panelists provided insights and framework to improve briefs." – Stuart Mermelstein, Esq.
"Jim Allen was a great presenter and speaker. He offered many examples that I could apply to my legal writing. Ana Romes was an excellent presenter who brought a valuable perspective to the course…Joni Coffey's accomplished career lent itself to providing a unique perspective on legal writing." – Cecilia Walker, Esq.
"Liked the examples and law from state and federal court… [Barbara Junge] was great. Very knowledgeable." – Jennifer Harley, Esq.
"I liked the group work. Good mix of presentation and implementation."
"[Jim Allen] Nice references to case law and cites…good sample documents [from Jim Robinson]."
"Overall, my personal objectives were satisfied."
"Contained excellent tips on brief writing."
"I enjoyed the exercises."
Faculty
Ana Romes, Esq.
Foley & Lardner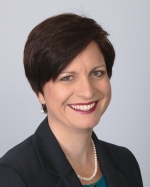 Ana Romes works in the Litigation Department, Business Litigation & Dispute Resolution Practice Group of Foley & Lardner's Miami office. Ana recently clerked for the Honorable Robert N. Scola, Jr., of the United States District Court for the Southern District of Florida. In addition, Ana was a litigation associate at Shutts & Bowen LLP and was a judicial clerk for the Honorable Dorian K. Damoorgian of Florida's Fourth District Court of Appeal.
---
Barbara A. Junge, Esq.
Career Law Clerk, USDC SDFL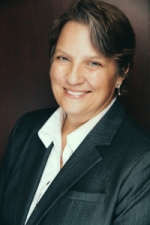 Barbara A. Junge practices complex commercial litigation, in federal and state courts, with the Damian & Valori law firm. She also represents employees in negotiation of employment agreements, and has litigated fraud-related issues in probate court.
As an Assistant United States Attorney, Ms. Junge represented the National Park Service and other federal agencies in real estate transactions and employment litigation. She also has litigated as a legal services attorney and as a partner in a small law firm where she managed national class actions against four hospital corporations. And for sixteen years Ms. Junge served as law clerk for the Honorable William M. Hoeveler, Senior United States District Judge.
Throughout her legal career Ms. Junge has assisted in the training of new lawyers, including coordinating seminars for incoming federal judicial law clerks and serving as a faculty member for The Florida Bar's legal education seminars on federal practice.
Ms. Junge has served as Chair of the Federal Court Practice Committee and of a Grievance Committee for The Florida Bar, and as a member of the Judicial Nominating Procedures Committee, the Judicial Evaluation Committee, and the Standing Committee on Professionalism.
Ms. Junge was selected as a member of the Miami Foundation's Miami Fellows Initiative from 2001-2003. She also has served on the Board of Directors of the Miami Coalition for the Homeless, the Florida Coalition for the Homeless, Touching Miami With Love, and Haitian Women of Miami. In addition, Ms. Junge is Trustee for Bay Shore Lutheran Church.
After graduating from New College in Sarasota, Florida, Ms. Junge served as a Peace Corps Volunteer in Togo, West Africa from 1985-1987, teaching high school math and developing one of the first young women's small business skills development projects of the Peace Corps worldwide. She was also a Rotary Foundation International Graduate Scholar at the University of Zimbabwe in 1990, and she worked on judicial education projects in the South Pacific for the Asia Foundation in 1992. She has served as President of the Returned Peace Corps Volunteers of South Florida, and was elected as a regional representative to serve on the Board of Directors for the National Peace Corps Association.
Ms. Junge received her law degree from New York University and her Master's Degree in Public and International Affairs from Princeton University.
---
James N. Robinson II, Esq.
Partner
White & Case, LLP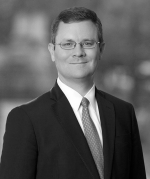 Drawing on his significant experience in state and federal courts handling virtually every type of civil case, Jim's practice is primarily focused on commercial trial work. He works to limit his clients' exposure and to protect their interests.
Jim has particular experience of representing regional and national law firms in legal malpractice lawsuits. In such cases he takes a thorough, hands-on approach, managing all aspects of the lawsuits.
Many of Jim's recent commercial cases include representation of clients connected to the banking industry. Such cases include representation of financial technology (fintech) companies involved with merchant services and credit card processing in both domestic and international disputes. In addition, Jim has represented a series of banks against multimillion-dollar lender liability lawsuits, most of which were resolved with summary judgment in Jim's clients' favor. For banking clients, Jim also brings his experience of prosecuting dozens of commercial foreclosure lawsuits on loans totaling over US $ 1.5 billion. Jim represents foreign and domestic corporations in contract disputes, regulatory and compliance matters, and consumer class actions at various stages, including appeals. He has successfully defended numerous director and officer liability actions, and has successfully represented real estate developers and contractors in real estate disputes throughout the United States.
Jim is an active member of a number of professional associations, including the Federal Bar Association, the Trial Lawyers Section of The Florida Bar, the International Law Section of The Florida Bar, the Miami-Dade County Bar Association and the J. Reuben Clark Law Society.
He has taken lead roles in a significant number of professional committees, including as the Chair of the International Litigation and Arbitration Committee (2008), the Chair of the International Litigation and Arbitration Committee Conference (2007), a Steering Committee Member on the International Litigation Update (2005–2006), and as a Chair of the FGCU Alumni Association Board of Directors (2009–2011). He has also served on the Law Alumni Council, University of Florida Levin College of Law.
---
Joni Armstrong Coffey, Esq.
Attorney
Broward County Attorney' s Office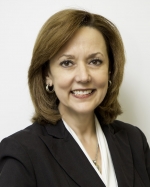 In March 2011, the Board of County Commissioners appointed Joni Armstrong Coffey as the eighth County Attorney since the Broward County Charter went into effect in 1975.
Ms. Coffey joined Broward County after a long career in public-sector practice and leadership in the legal profession. Her practice has included litigation before federal and state courts and administrative agencies, as well as experience in transactional and regulatory matters. She spent many years with the Miami-Dade County Attorney's Office, most recently as section chief of the Land Use and Environmental practice group. Before that, she was an associate with the private law firm of Steel, Hector and Davis. Immediately after law school, she served as a judicial law clerk to Judge Peter T. Fay of the U.S. Court of Appeals for the (then) Fifth Circuit.
A Florida Bar Board Certified City, County and Local Government Lawyer, Ms. Coffey is a past chair of the Florida Bar's Board of Legal Specialization and Education, which oversees board certification for the Bar as well as all Continuing Legal Education course approval. She is also a past chair of the Florida Bar City, County and Local Government Law Section, and continues to serve on its executive council. Ms. Coffey has served on the Florida Bar's grievance committees and CLE Committee, and as Chair of the Legal Affairs Management Committee of the City of Miami Financial Oversight Board and of the Children's Home Society, Southeastern Florida Division. She has lectured in numerous continuing legal education courses, including courses for the National Judicial College, the Florida Bar, the Florida Municipal Attorney's Association, and the Florida Planning and Zoning Association.
With an active interest in legal education and professionalism, Ms. Coffey teaches as an adjunct law professor in the areas of land use law, environmental law, administrative law, election law, and Florida constitutional law. She is active in Inns of Court as a means to foster professionalism and legal scholarship.
Awards and Recognitions:
Justice Harry Lee Anstead Board Certified Lawyer of the Year Award, Florida Bar, 2014.
Paul S. Buchman Award (1998) and Ralph A. Marsicano Award (2000) for public service, City, County and Local Government Law Section, Florida Bar
Robert L. Shevin Public Service Award, Dade County Bar Association, 2010
"Top 20 Women in Law in South Florida," Daily Business Review, 2015
Legal Elite Hall of Fame, Florida Trend Magazine, 2015
AV-rated by the Martindale Hubbell peer-review attorney rating service
Published Articles:
"Private Property Rights Protection Legislation: Statutory Claims for Relief from Government Regulation," in Florida Environmental and Land Use Law Treatise, Vol. III, Chapter 30.
High Hopes, Hollow Harvest: State Remedies for Partial Regulatory Takings, 39 The Urban Lawyer 619.
Practical Aspects of Quasi-Judicial Hearings: Basic Tools, Recent Fine-Tuning, 30 Stetson Law Review 931.
---
James Allen, Esq.
Retired Assistant County Attorney, Miami Dade County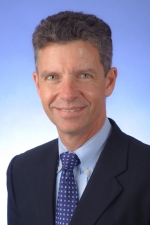 Jim was Chief of Training and Development, while continuing to maintain a full caseload in state personal injury and federal civil rights actions.
As a litigator, Jim has practiced extensively in federal and state court at both trial and appellate levels. He has litigated and tried numerous cases involving serious wrongful death and civil rights allegations, including a taking action claiming in excess of 100 million dollars in damages. Jim has also handled numerous state and federal appeals, including a case filed in the U.S. Supreme Court.
After law school, Jim clerked for the Honorable James R. Jorgenson, Florida Third District Court of Appeals. Jim is a graduate of the University of Wisconsin, J.D., Cum Laude, 1980.
---
Fees
Audio Course and Materials Package – Download or CD: $425 $212.50
CDs: plus $8.50 shipping and, in CA, sales tax.
This program is no longer approved for CLE credit in Florida.
CLE Credit
FL General:  This program is no longer approved for CLE in Florida. CLE expired on March 28, 2019. 
CA General:  This program is approved for 6.0 hours of CLE credit in California.

This program is approved for CLE in the states listed above.  Upon request, Pincus Pro Ed will provide any information an attorney needs to support their application for CLE approval in other states other than what is listed above.
Terms and Policies
Recording policy: No audio or video recording of any program is permitted.
Seminar Cancellations: Should you be unable to attend for any reason, please inform us in writing no later than 14 days prior to the event and a credit voucher will be issued. If you prefer, a refund, less a $50 non-refundable deposit, will be issued. No refunds or credits will be given for cancellations received within 14 days of an event. However, if you notify us within 14 days of an event, and wish to convert your in-person attendance registration to an Audio CD package (with handout), we can do so. A small additional shipping charge, and sales tax in CA, will be incurred. No shipping charge is incurred for downloads. We will also issue a voucher for the amount paid if you notify us within 14 days and prefer not to have the audio recording.
Substitutions may be made at any time.
Webinars, Tele-seminars and Webcast Cancellations: Once log-in codes and passwords are issued for a webinar, tele-seminars or webcasts, a refund is not possible. If for any reason you cannot attend the event after you have received the codes, we will automatically convert your registration to an instant streaming/instant download or CD format and provide you with the information you need to access the recording after the program concludes and the recording is available.  Conversions to CD require a $8.50 shipping fee, and in CA, 9% sales tax.
Downloads/CDs/DVDs – Refund policy:
Downloads are non-returnable/non-refundable once purchased and received. Tapes, CDs and DVDs are returnable for a full refund or replacement if defective, within 90 days of purchase.
Reminder: The room temperature at hotels and other seminar locations are notoriously hard to control. Please bring a sweater or jacket in case it gets cold and/or layer as if you are going to the movies so you are comfortable.