Medical Malpractice Pre-suit Requirements in FL: A Guide Through the Maze (FL)
Audio program! (check our CLE Programs page for live versions)
To bring a medical malpractice action in Florida requires much more than a complaint and a filing fee. Florida has enacted labyrinthine statutes and rules which can trap the unwary. In this webinar, we review those procedures for filing a medical malpractice action in Florida, and review recent case law dealing with hot issues.
A complimentary copy of this webinar will be made available to all attendees after the program.
This program was recorded in 2015.
Download only.
Do you want to improve your public speaking skills? Get Faith Pincus' newly published book Being Heard: Presentation Skills for Attorneys, from the ABA now (ABA members receive 10% off). It is also available on Amazon in Kindle and paperback versions.
What You Will Learn
Preliminary Questions

What types of actions are covered?
Which claimants must comply?
What is a health care provider?
Rules of interpretation

Conditions precedent
Allow access to courts

General Requirements

Reasonable grounds
Affidavits
Notification Requirements
Investigations
Informal presuit discovery
Defendant response options

Denial supported by affidavit
Settlement offer
Binding Arbitration option

Impact on Limitations period

Litigating Compliance
Faculty
James Allen, Esq.
Retired Assistant County Attorney, Miami Dade County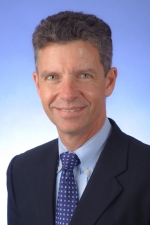 Jim was Chief of Training and Development, while continuing to maintain a full caseload in state personal injury and federal civil rights actions.
As a litigator, Jim has practiced extensively in federal and state court at both trial and appellate levels. He has litigated and tried numerous cases involving serious wrongful death and civil rights allegations, including a taking action claiming in excess of 100 million dollars in damages. Jim has also handled numerous state and federal appeals, including a case filed in the U.S. Supreme Court.
After law school, Jim clerked for the Honorable James R. Jorgenson, Florida Third District Court of Appeals. Jim is a graduate of the University of Wisconsin, J.D., Cum Laude, 1980.
---
Fees
Audio Course and Materials Package – Download only: $169
CLE Credit
FL General:  This program is approved for 1.0 units of general CLE in Florida through (insert expiration date).
FL Board Certified:  This program is approved for 1.0 units of Board Certified CLE in Florida as follows: Civil Trial law through February 27, 2017.
CA General:  This program is approved for 1.0 units of general CLE in California.
Please note: Our recorded webinars are self-study only. Participatory credits are not available for this program.
This program is approved for CLE in the states listed above.  Upon request, Pincus Pro Ed will provide any information an attorney needs to support their application for CLE approval in other states other than what is listed above.
Terms and Policies
Recording policy: No audio or video recording of any program is permitted.
Seminar Cancellations: Should you be unable to attend for any reason, please inform us in writing no later than 14 days prior to the event and a credit voucher will be issued. If you prefer, a refund, less a $50 non-refundable deposit, will be issued. No refunds or credits will be given for cancellations received within 14 days of an event. However, if you notify us within 14 days of an event, and wish to convert your in-person attendance registration to an Audio CD package (with handout), we can do so. A small additional shipping charge, and sales tax in CA, will be incurred. No shipping charge is incurred for downloads. We will also issue a voucher for the amount paid if you notify us within 14 days and prefer not to have the audio recording.
Substitutions may be made at any time.
Webinars, Tele-seminars and Webcast Cancellations: Once log-in codes and passwords are issued for a webinar, tele-seminars or webcasts, a refund is not possible. If for any reason you cannot attend the event after you have received the codes, we will automatically convert your registration to an instant streaming/instant download or CD format and provide you with the information you need to access the recording after the program concludes and the recording is available.  Conversions to CD require a $7.50 shipping fee, and in CA, 9% sales tax.
Downloads/CDs/DVDs – Refund policy:
Downloads are non-returnable/non-refundable once purchased and received. Tapes, CDs and DVDs are returnable for a full refund or replacement if defective, within 90 days of purchase.
Reminder: The room temperature at hotels and other seminar locations are notoriously hard to control. Please bring a sweater or jacket in case it gets cold and/or layer as if you are going to the movies so you are comfortable.